Cottaging 2.0: How a Resort Home Makes for a Great Cottage Country Experience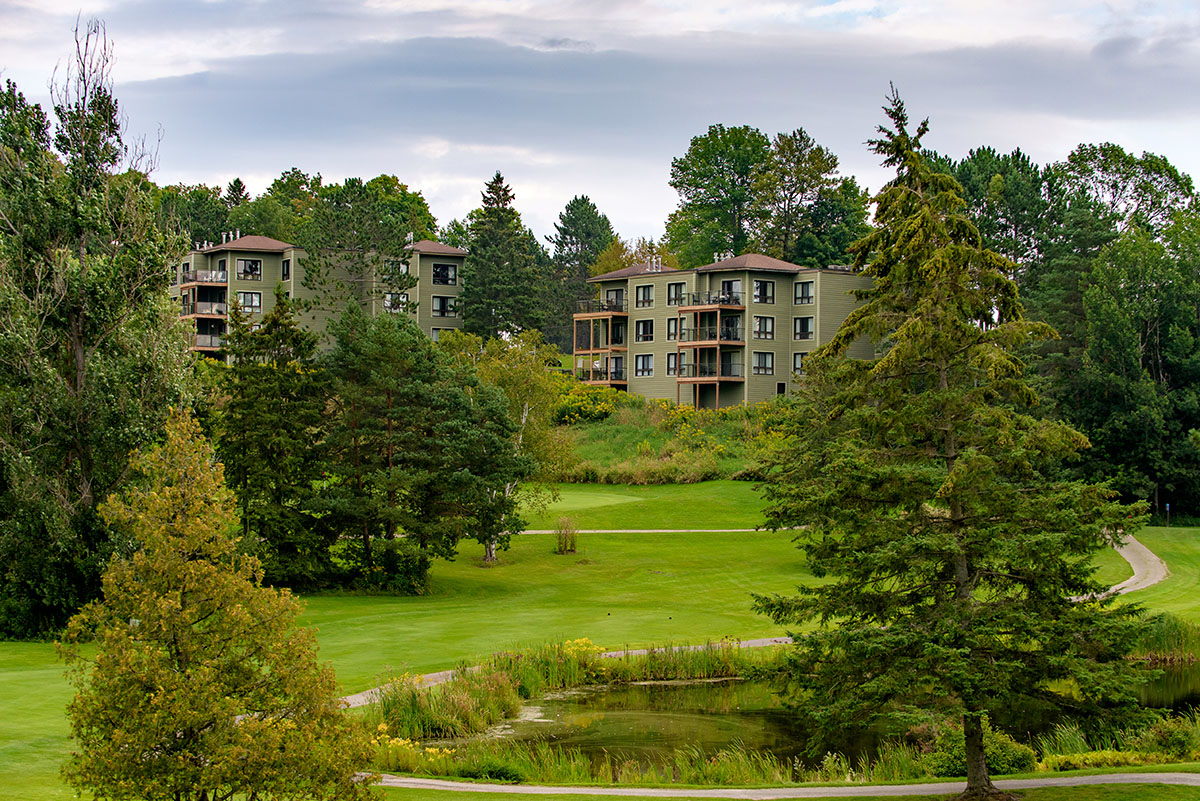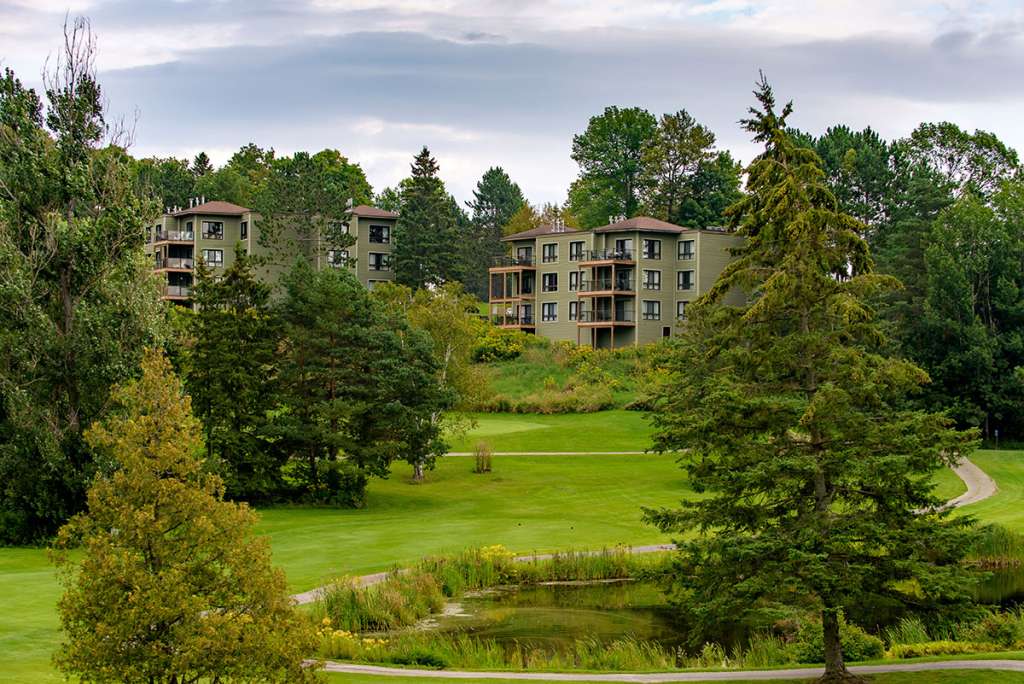 Heading to the cottage—whether you rent one or own one—has been a Muskoka summer tradition for more than a century. Things have changed a lot over those decades: a lengthy journey by train then steamship is no longer the only way to get to your final destination, for example. And sky-rocketing waterfront real estate values have put ownership out of reach for most families.
Other things have changed too, like the whole concept of what cottaging is—today city-weary people can choose resort vacation homes in a condo setting for their cottage experience and wrap up everything they love about Muskoka with one click or phone call.
Yes, you read that right. A condo. If you're picturing a big city high-rise, think again. The resort vacation home condo is often on the waterfront, or a short walk from the lake, and offers many of the same fun activities you'd expect from a traditional cottage, along with all the amenities and fun you otherwise might have to drive to…right at your fingertips!  
No matter how well appointed a stand-alone cottage might be, there will always be options that just aren't feasible. In a resort setting you can have them all. A traditional cottage may be a great place to relax, but does it have its own spa? At a resort, there could be one just steps away.
A traditional cottage may have rock cuts and hiking trails, but does it have its own rock climbing wall, a zipline, stables for horseback riding, or access to ATVs? How about a top quality golf course or tennis courts? Fitness equipment?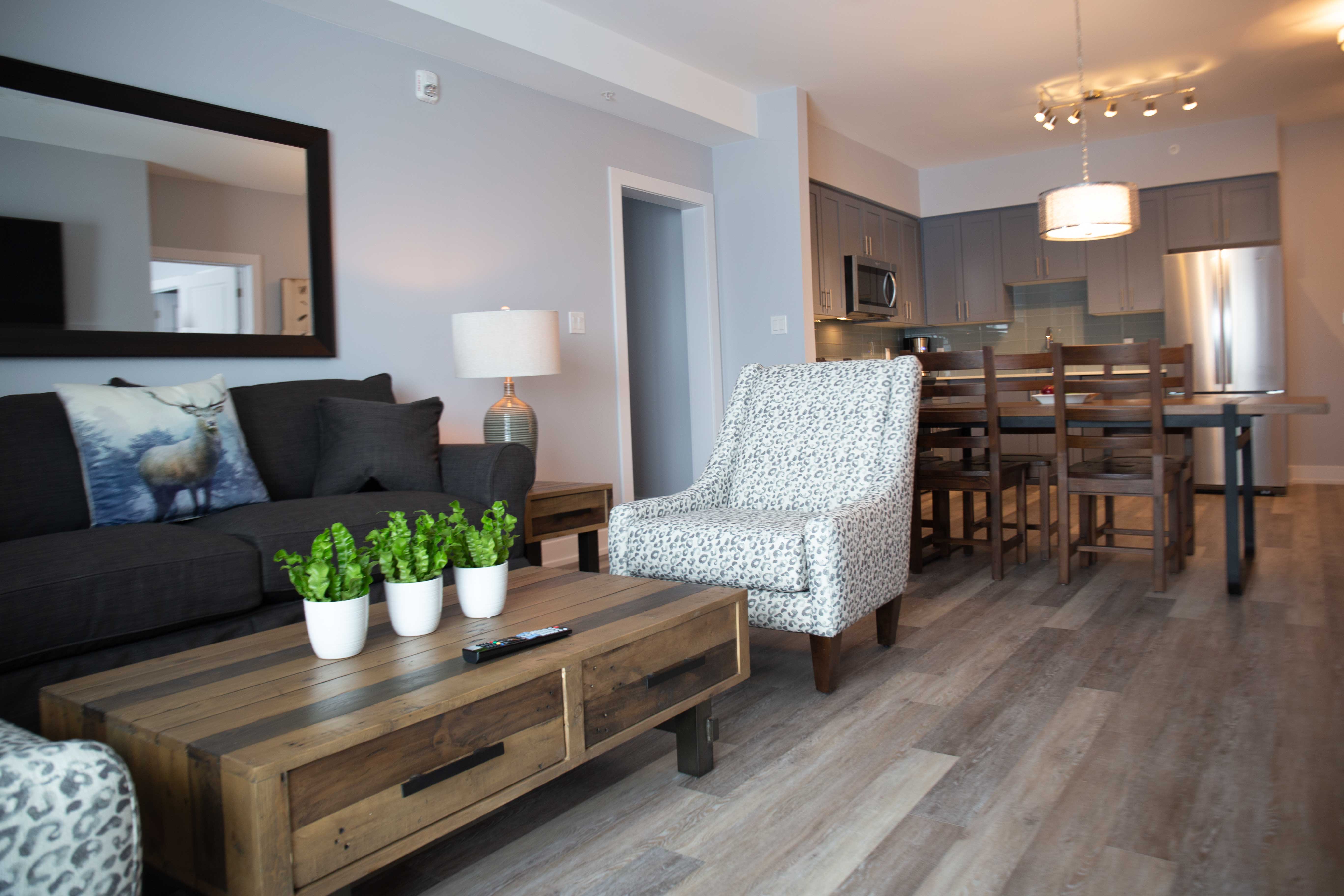 A traditional cottage may have options for watersports like canoeing, stand-up paddleboarding or even wakeboarding and tubing, but how about an inflatable water park or flyboarding? And you don't have to worry about a boating license or knowing how to drive a speedboat – that's all looked after for you at a resort.
You get the picture. At a resort like Deerhurst, there's even an adventure camp for the kids where they can hang out for a day or a week (Monday-Friday), make new friends, and have the best 'what I did this summer' stories to tell when they get back to school.
And all of these activities are affordable, too. At Deerhurst Resort, for example, many summer activities like canoeing, kayaking, stand-up paddle boarding, hiking, tennis, are included in $36.95 nightly resort fee for everyone in the condo, no matter how many of you there are.
Best of all, if it rains you have a multitude of indoor options to choose from like an indoor pool, children's playspace or rock climbing wall. And, while most resort homes have full kitchens, you don't have to cook unless you want to – there are many onsite dining options onsite. On the practical side, if there's a maintenance issue you've got someone there 24/7 to have it resolved, and if you're on an extended stay of more than a few days, housekeeping fairies will magically provide a fresh supply of towels and empty your trash bins. What more could you ask for?
As the popularity of resort home cottaging grows,  new experiences like Deerhurst's Lakeside Lodge opening for the summer of 2019, offers even more choice.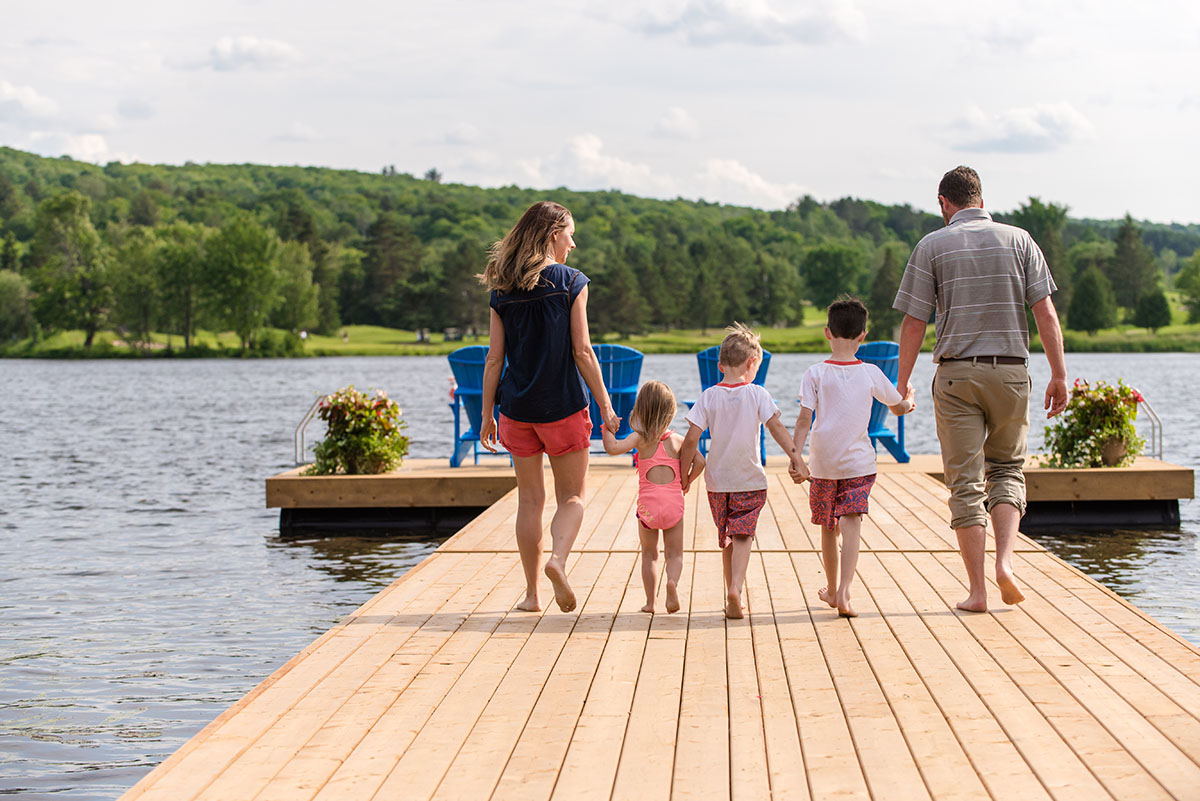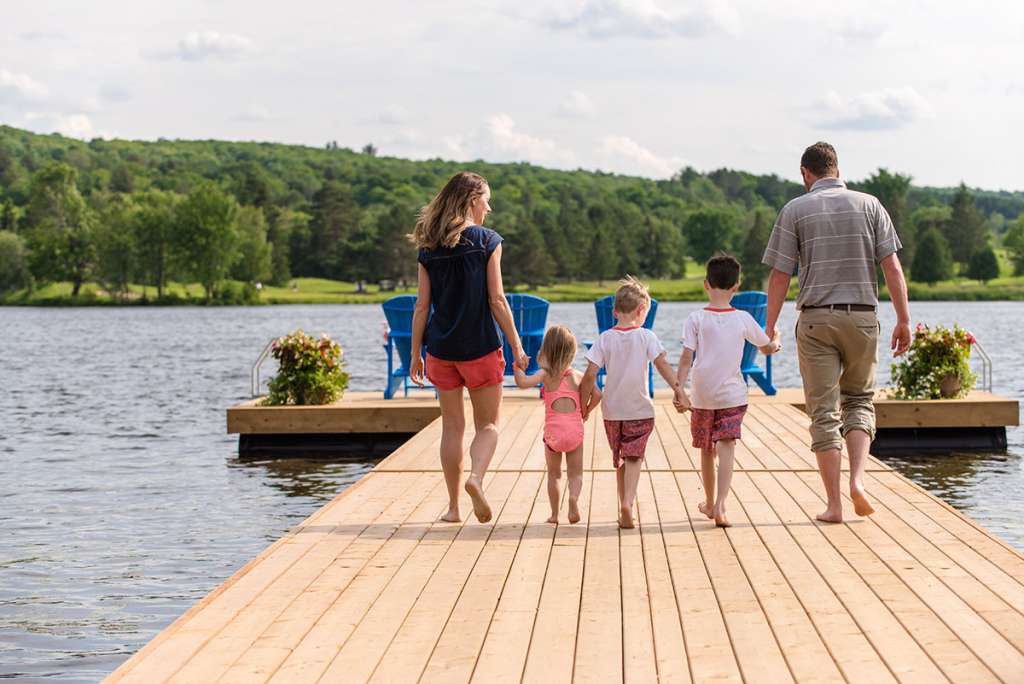 Check out what your Muskoka resort home rental could look like here.
Written by: Dawn Huddlestone
---