Muskoka: Winter's Outdoor "Play" Station
Prying kids away from screen time seems like a never ending parental priority, especially during the cold dark days of winter. How to compete with an endless stream of digital games and virtual realities that are so easily accessed from the comfort of the couch? Why not transport your family right into the middle of the best life-size, real time, totally immersive gaming 'station' ever invented — winter in Muskoka!
Just select what outdoor winter 'game' you want to "play" and presto – snow turns into fun, nights light up with wonder and cheeks take on a rosy healthy glow that you can't get from even the highest HD resolution.
Here are our top outdoor Winter 'play' station games to try at Deerhurst Resort this year: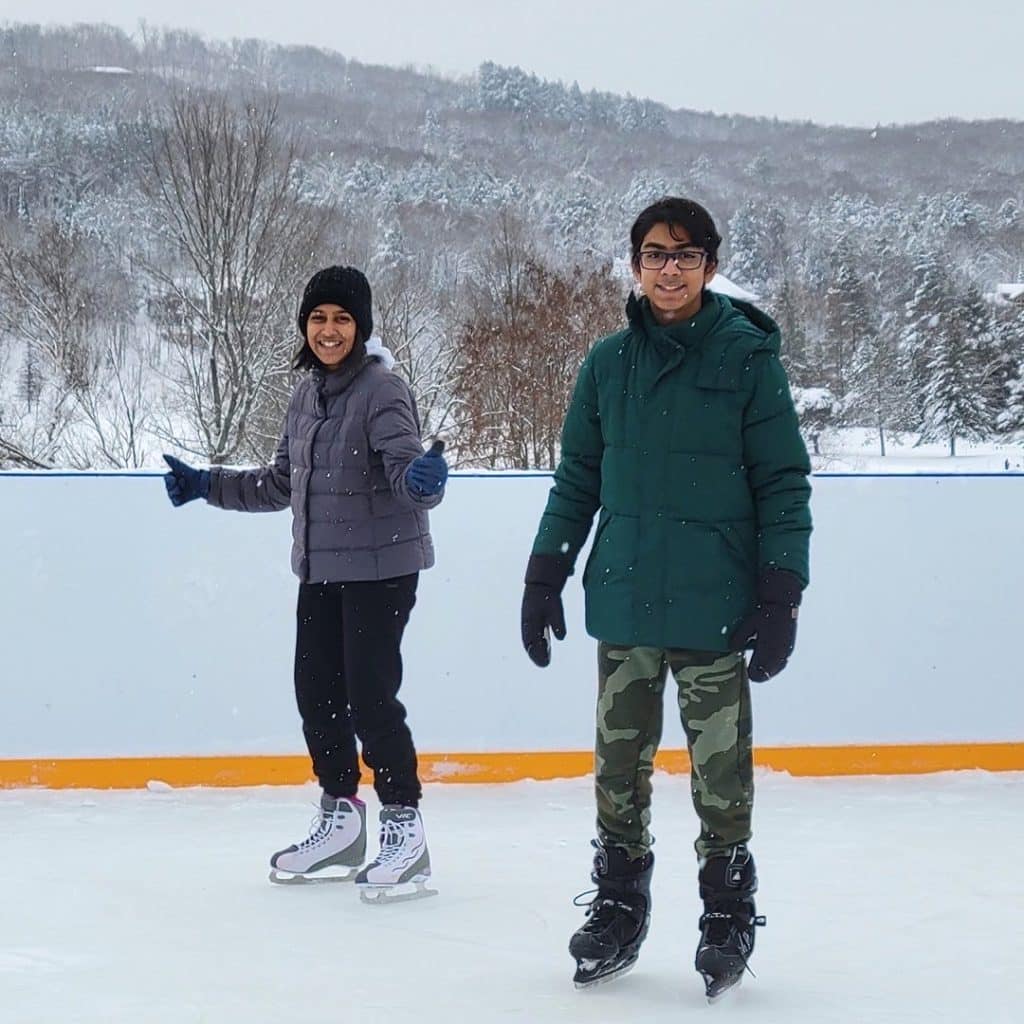 Outdoor Skating Under the Stars – or by Torchlight
When you find a perfect skating rink overlooking a snow covered lake by day and lit by the stars and twinkle lights at night – it's magical. Deerhurst's new refrigerated ice surface comes complete with skate rentals if you need them and blazing fire pits to warm up beside. Add a hot chocolate (Baileys optional) from close-by Maple Pub and you've got the recipe for one enchanted winter evening.
If you like that, you'll love this: Just 10 minutes from Deerhurst, Arrowhead Provincial Park's 1.3km ice skating trail became the darling of Ontario's winter destinations with media attention well beyond our borders. Gliding through the woods in the day time is exhilarating, but skating by torchlight during one of their "Fire & Ice" nights is like downright dreamlike. Advance reservations are required at ontarioparks.ca.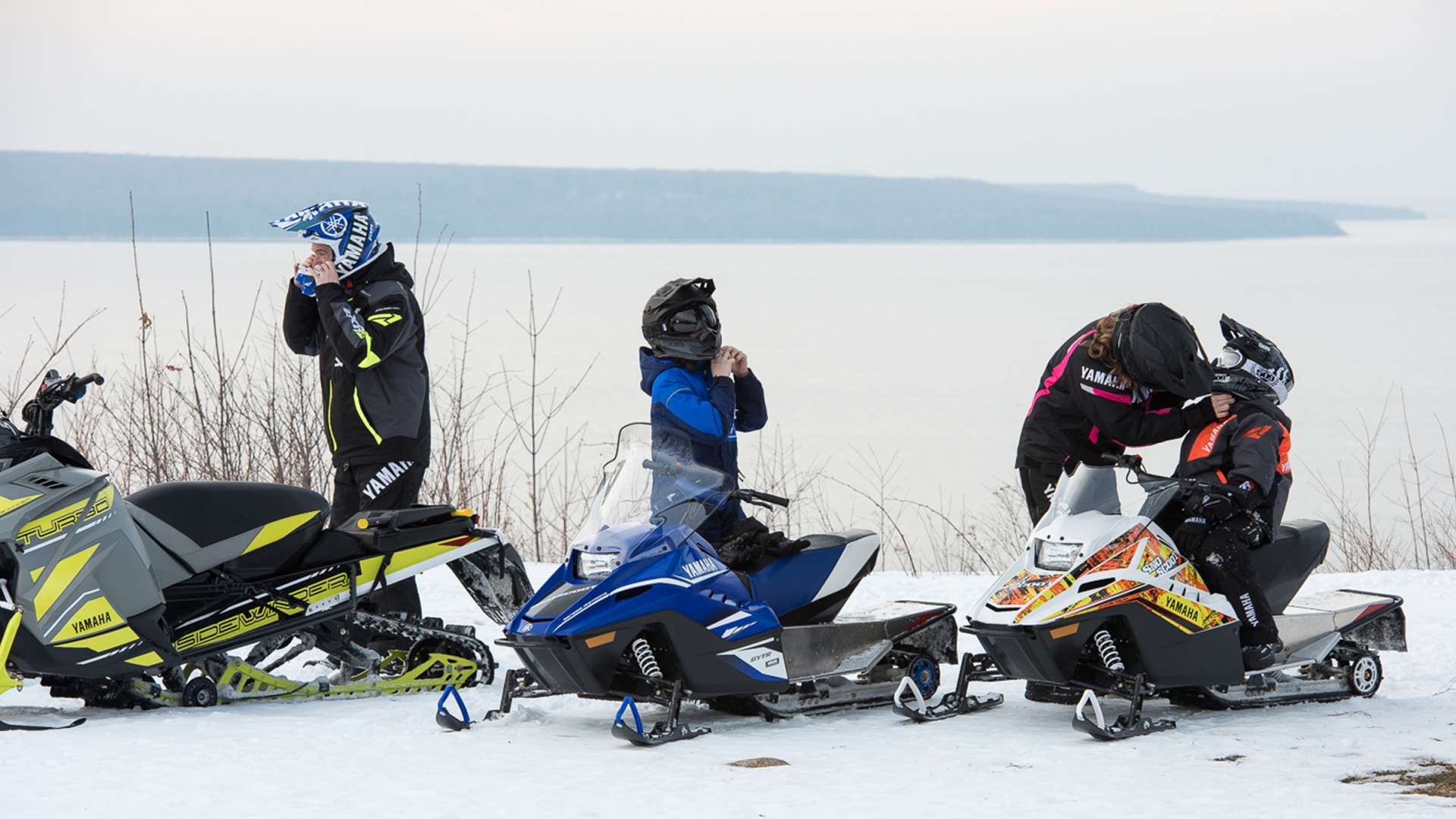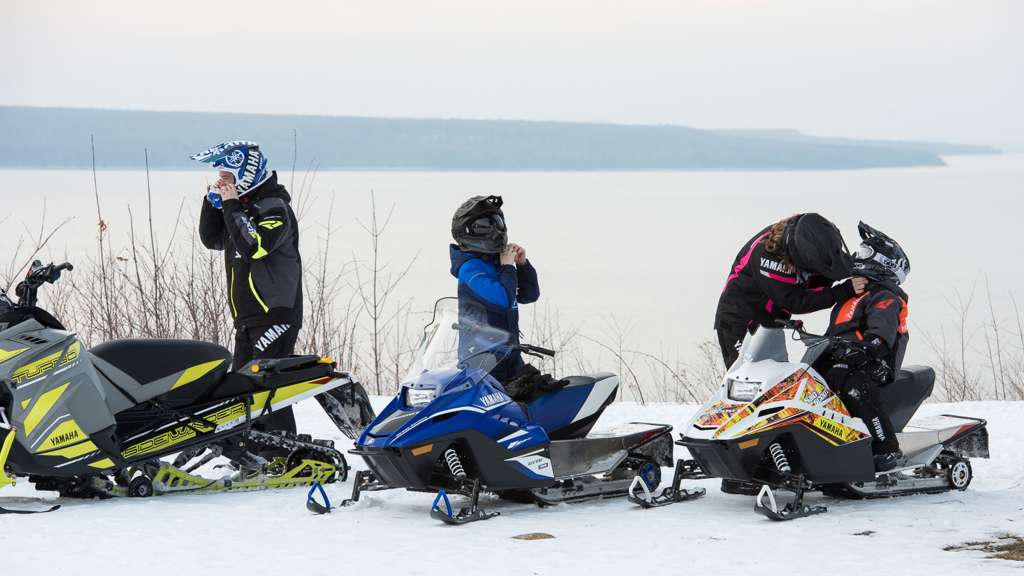 Riding the (Snow) Waves
There's no freer feeling than riding through a snowy landscape by snowmobile! With 2000km of groomed trails on its doorstep, Deerhurst is a snowmobiler's haven. No snow machine? No problem. Yamaha Riding Adventures offers guided sledding tours on the latest models with all the gear and instruction you need. There are even pint-size sleds for little ones to rev up their winter fun on a supervised route. Costs vary.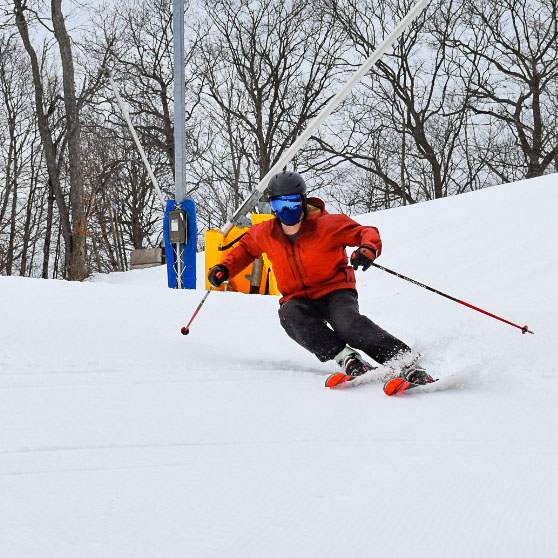 Carving Down the Slopes
When it comes to ski hills, going down is definitely better than waiting in line to go up. At Hidden Valley Highlands Ski Area they pride themselves on short line-ups, a beginner-friendly atmosphere and a good selection of runs and terrain park that all converge conveniently back at the central chalet. Located right next door to Deerhurst, resort guests enjoy discounted lift tickets on the Ski & Stay package or when purchased separately. Oh, and did we mention that where Olympic gold medalist Dara Howell got her start here? Talk about taking your winter game to the next level…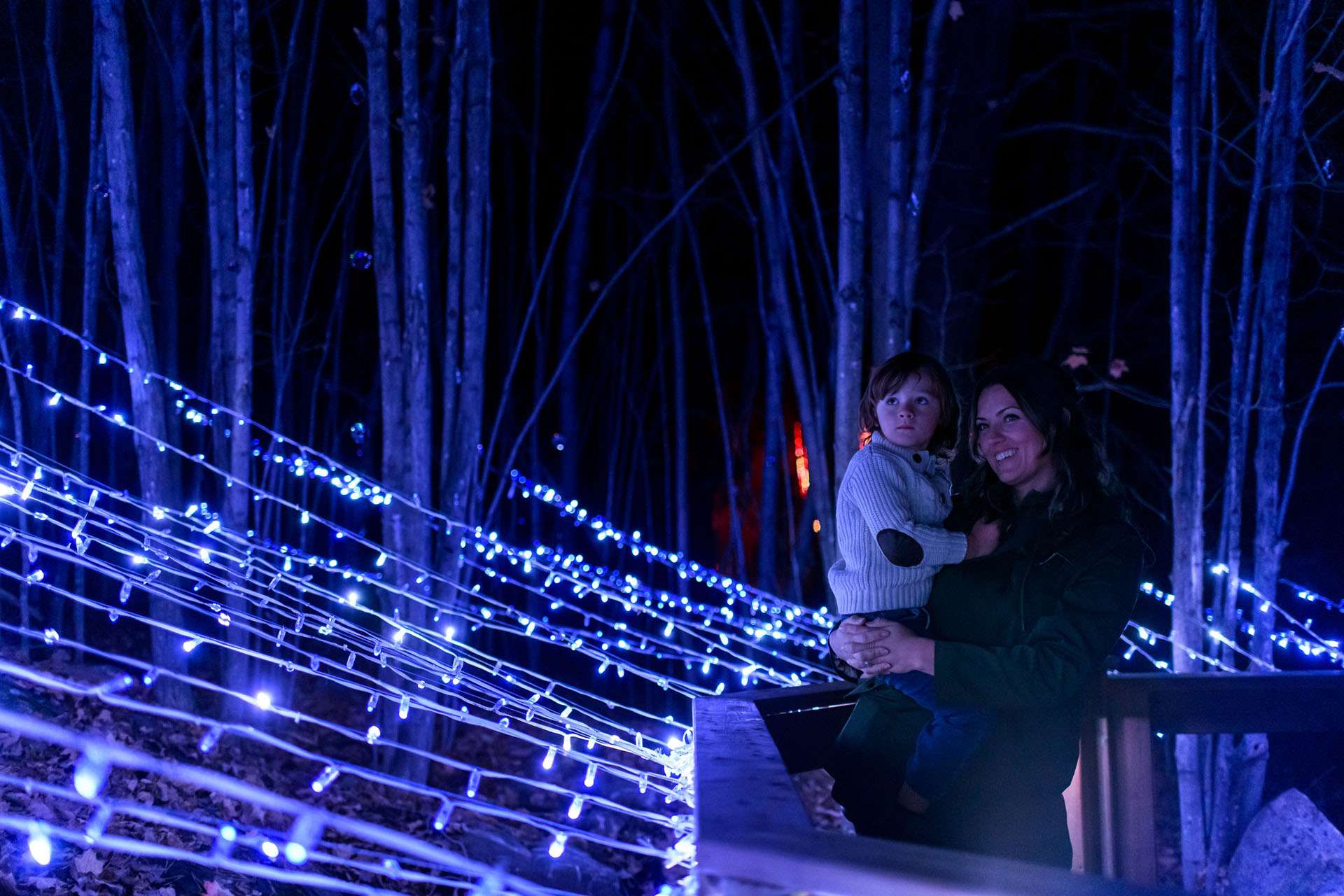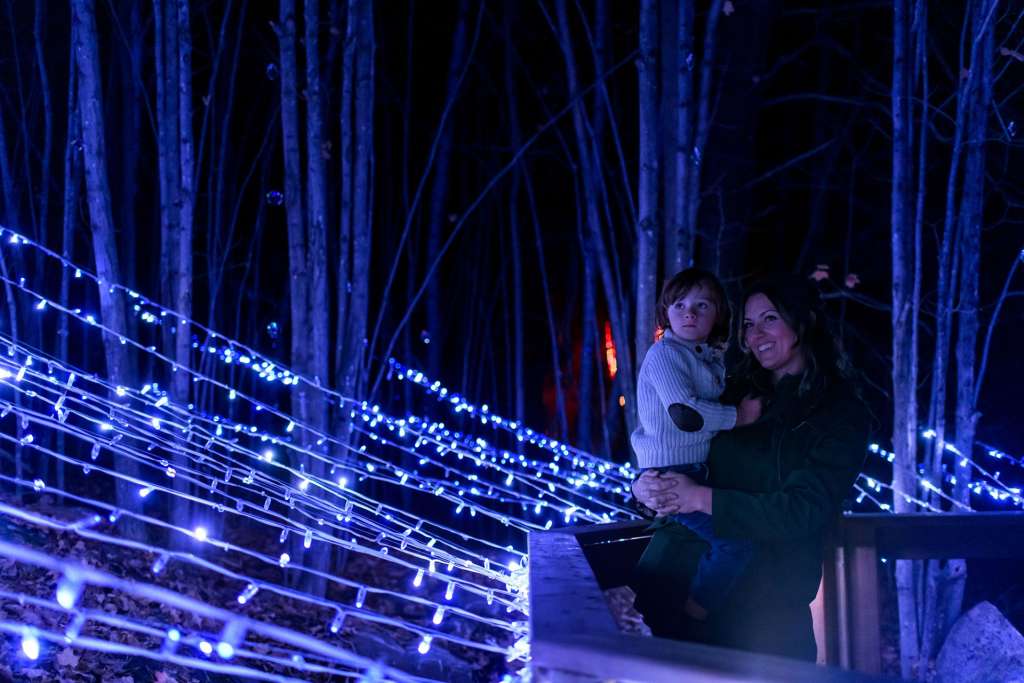 Immerse Yourself in Sound and Light
As you approach the tunnel of lights that welcome you to Huntsville's Eclipse Walk with Light attraction, you start to notice that the trees are talking to you, opening your senses to an immersive journey linked to the cycles of the moon and the rhythm of the seasons, of time itself. Set in a historic pioneer village, the past co-mingles with the present on an interactive adventure. Special nights throughout the week feature live music, busker entertainment and even walking with goats – really. It's a thing! Advance booking is required by admission is free for resort guests. Open 6 – 9pm nightly through to March Break (March 18, 2023).
Trekking to the Top
Of all the snowshoeing treks at Deerhurst Resort, the Lookout Trail offers the best views, hands down. It's also the most challenging but after winding your way up through the wooded hillside you are well rewarded by a stunning vista stretching almost the full length of Peninsula Lake, with the grandeur of the resort laid out like a sparkling winter village below.
If you like that, you'll love this: The Starlight trail around Sunset Bay offers a flatter, easy snowshoe adventure that is at its most magical after dark. That's when 400 metres of lights guide you around the bay under the vast canopy of Muskoka's night sky. You haven't snowshoed 100% until you've snowshoed at night!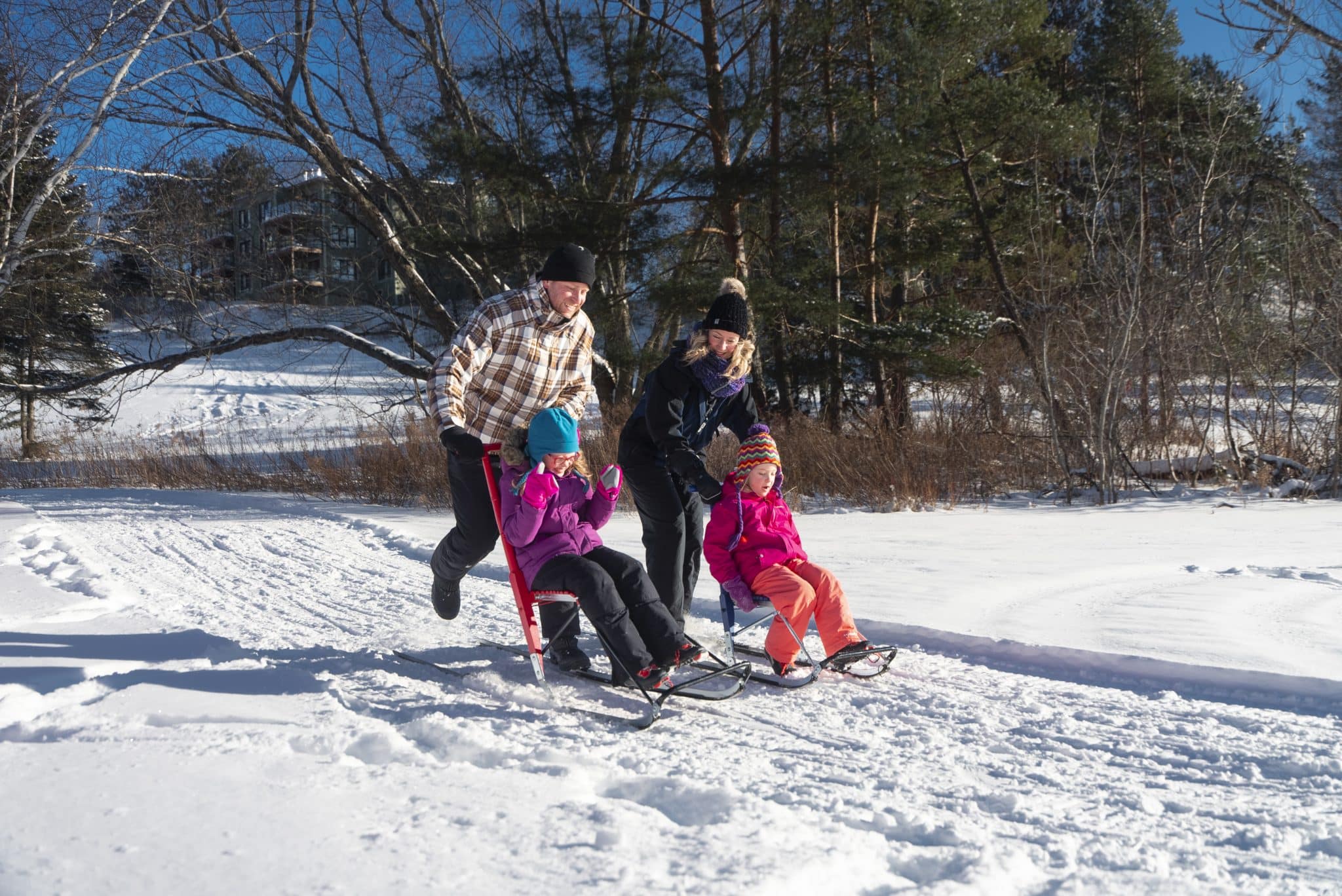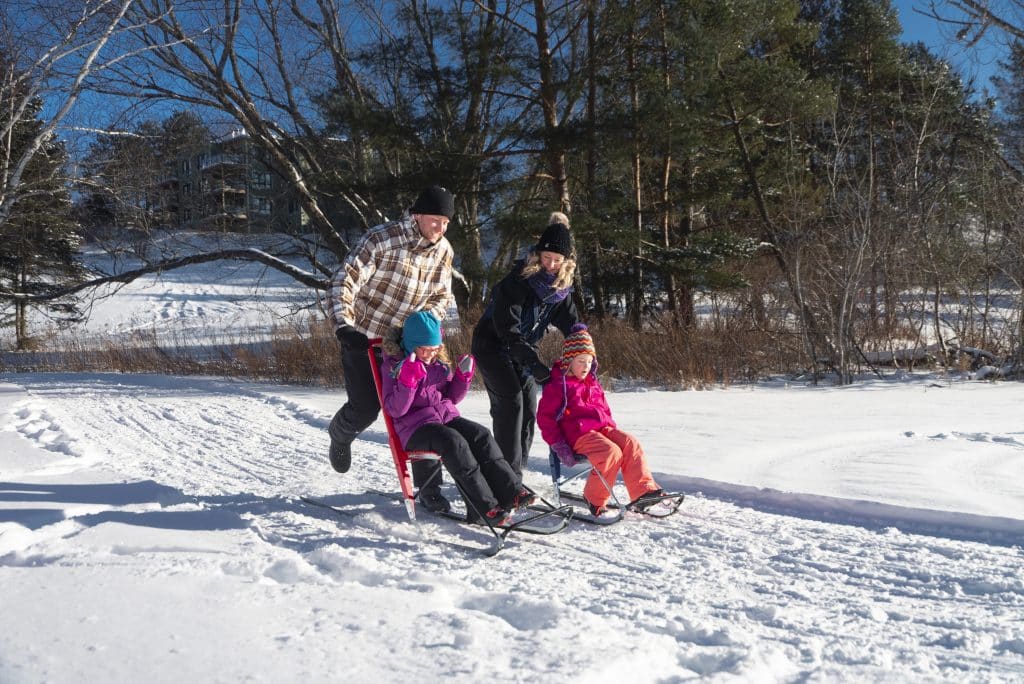 Kicksled Like a Scandinavian
Imagine a dog-sled that's self-propelled and you get the picture! Originally invented by the Swedes to transport goods and people across frozen lakes and rivers, it turns out kicksledding can be really, really fun! You control your own speed – and the kids get to have a free ride! (Or, with older kids and teens, maybe it's the other way around.) Included with the nightly resort fee.
Like any gaming experience, the more you play, the better you get at it. But with Muskoka's full-reality outdoor 'console' the points earned are measured in laughs, good health and lasting memories. To take your winter game to the next level, check out Deerhurst Resort's line up of cool Muskoka winter packages, events and savings at deerhurstresort.com/offers.
---