Choir!Choir!Choir!

In Partnership with Huntsville Festival of the Arts
Friday, July 13, 2018
Come sing Queen's 'Crazy Little Thing Called Love' with Choir! Choir! Choir!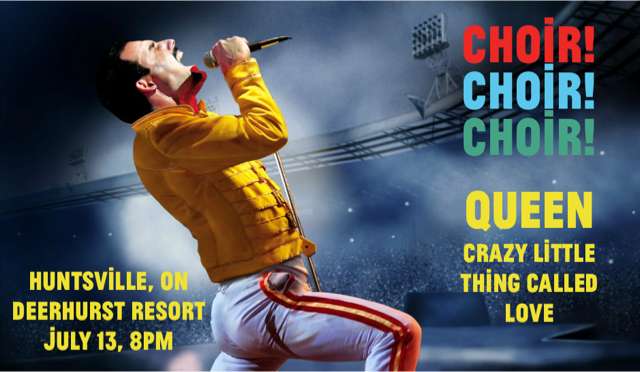 Daveed Goldman and Nobu Adilman (AKA "DaBu") started Choir! Choir! Choir! as a weekly drop-in singing event in February 2011. Equal parts singing, comedy, and community-building, the night unfolds like a dream: you get a lyric sheet at the door, and become part of Choir!Choir!Choir!. Instruction and rehearsal follow until the finale, where the song is performed and recorded (and posted!) Described as moving, inspirational and passionate, it develops community at it's finest and people go home happy!
Tickets $30/person ages 17+, $20/person ages 16 & under
Not recommended for children under 12 years of age.
*Price is per person. Concert tickets are 100% paid at time of booking, non-refundable. No children's pricing available.