Untapped with Muskoka Blues Connection
Muskoka Brewery Presents
The Second Annual Untapped with Muskoka Blues Connection
Saturday, February 10, 2018
Craft beer, talented musicians and locally inspired food all come together when Muskoka Brewery presents the Second Annual Untapped with Muskoka Blues Connection at Deerhurst Resort on Saturday February 10, 2018. The night kicks off with a marché style dinner that highlights local foods while Muskoka Brewery samples some of their handcrafted premium beers.
Then catch an outstanding performance by the Muskoka Blues Connection, an ensemble of some of Ontario's finest musicians including Tobin Spring and many more local favourites. This dynamic night of blues, jazz, soul and good old rock'n roll has grown out of the hugely popular Northern Blues Reviews shows that have sold out theatres over the past 10 years — and this year's will most likely do the same!
Age of majority.
Accommodation Package
Stretch out and settle in for a night of good eats and great music with this overnight package! 
Package Includes:
A nightly resort fee provides use of snowshoes, cross-country skis and skates for everyone in your room!
From $154.50*/person, based on double occupancy
Add Friday or Sunday to your stay and save 25% on accommodation.
Book online or call 1-800-461-4393
Saturday, February 10, 2018
Evening Includes:
Dinner and show is party seating, cash bar.
Doors and cash bar open at 5:45pm followed by dinner service at 6pm and show at 8:30pm.
Rate: $82.80*/person - Includes service charge (HST extra)
Muskoka Blues Connection Line-Up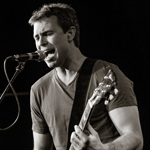 Tobin Spring - Guitar, Vocals
Huntsville, ON based bluesman Tobin Spring is making some waves in the Canadian blues scene. In June, 2014 Tobin was selected as one of six finalists by the Toronto Blues Society for their talent search. His thoroughly anticipated album 'Collective Blues Agreement' is his first effort outside of the band Laganza. A triple threat - Tobin's guitar playing, singing and songwriting makes for a high energy and soulful performance.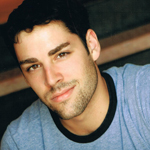 Serge Charlebois - Vocals
Serge Charlebois is a local Huntsville performer whom you've seen on stage at Deerhurst Resort as a member of live stage show cast that performed from 2007-2016. He grew up in Ottawa, trained at the Randolph Academy in Toronto and has traveled around Ontario and Canada performing in various theatre productions.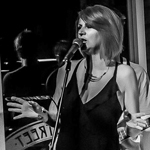 Tamica Herod - Vocals
Tamica recently joined the South Georgian Bay music community after journeying through Muskoka, Niagara, Hamilton and Barrie as lead/backing vocalist and percussionist. She aspires to translate a rootsy, soulful sound while keeping the blues alive. Currently, Tamica is leading the newly formed 'Harbour Street Band' and is also the lead for 'Tamica & The Boyz'.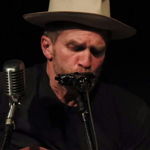 Papa John (John Witterick) - Guitar, Vocals
"PAPA JOHN WITTERICK - Fine Purveyor of Mississippi Delta Plantation Juke Joint BLUES... Bringing the Deep South to the Great White North."
Plus:
Benji Jordan | Jerome Godboo | Derek Cochrane | John Minnis | Louis Tusz | Joe Alfano | Jordan Riley
*Rate is per room, per night, based on double occupancy (two adults per room). Up to two children 18 years and under share parents' room free. Rates shown are applicable to select accommodation, and may fluctuate based on dates and availability. HST and resort fee are additional.
Deerhurst Resort is not responsible for any package components or recreational facilities made unavailable due to weather and/or circumstances beyond our control. Advance booking is recommended for show, spa and other recreational activities. For complete details, including our deposit and cancellation policy, please click here.