Book Direct for Our Guaranteed Best Available Rate:
BOOK NOW
 2019 Deerhurst Lakeside Junior Camps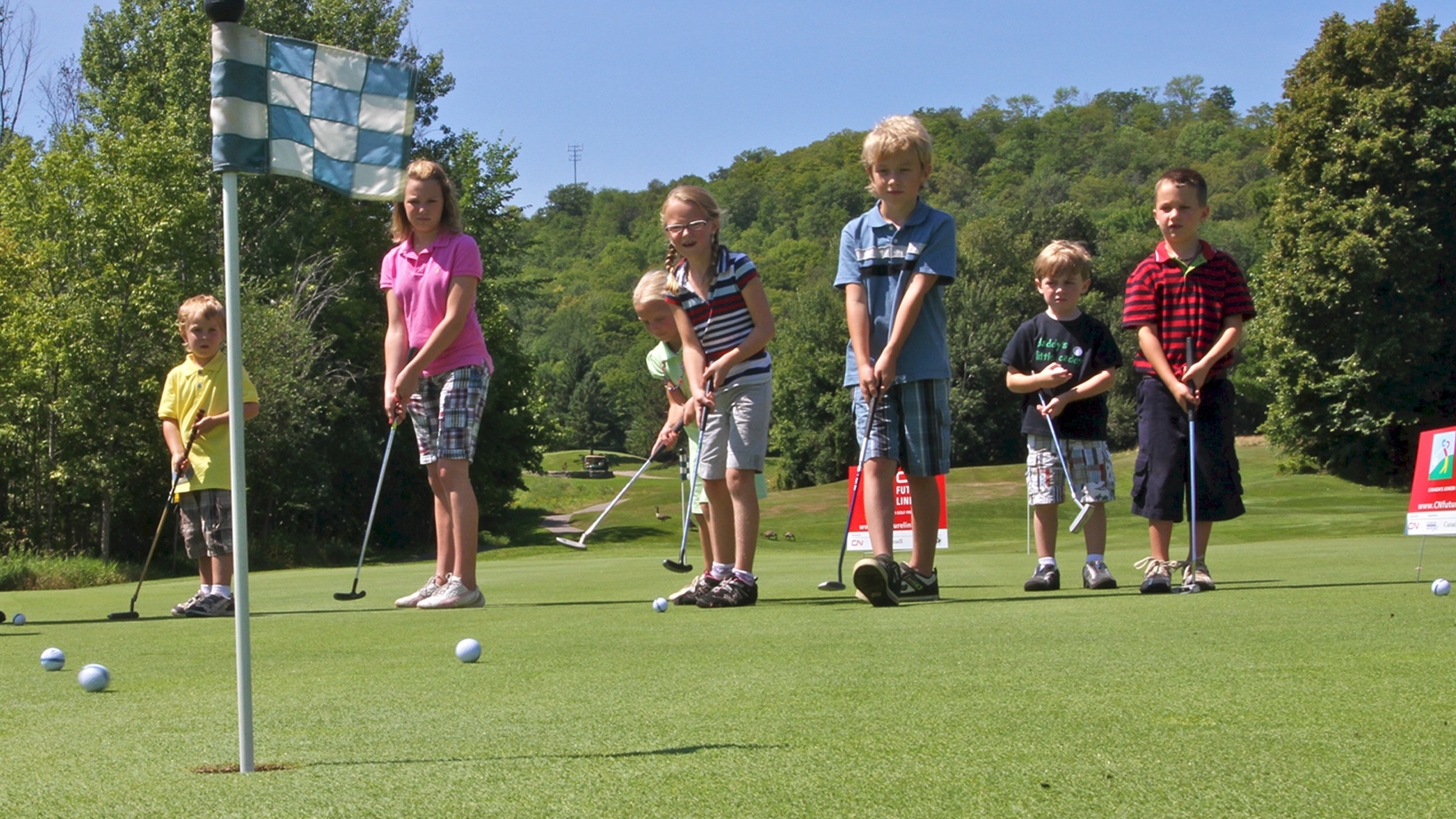 These four day camps will introduce new juniors to the game, as well as hone the skills of those already immersed in golf. Putting, chipping, pitching, bunker play, iron play, driving and mental concepts will be covered. Juniors will also learn about etiquette, rules, and proper care of the course. The camp will finish with a fun 9 holes on the final day. There will be snacks, mini games, prizes and plenty of fun. This is a great way to either introduce your child to the game or to expand their existing love of the game.
Clinics will run Monday – Thursday 9am – 12pm each week listed below in July and August. Open to juniors between the ages of 5 and 14.
$239*/child per week. HST extra.
Register online or print and fill out the registration form here.
Call 705-789-7113 ext. 4484 | E-mail Ryan Barry