Book Direct for Our Guaranteed Best Available Rate:
BOOK NOW
Steve Patterson: A True North Comedy Weekend
Join Steve Patterson in Muskoka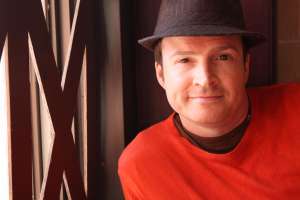 Saturday, February 2, 2019
Buffet Dinner: 7pm 
Comedy Show: 8pm
No one loves Canada more than funnyman, national radio host and author, Steve Patterson, known to millions of Canadians as the host of the CBC Radio One show, The Debaters. And that love even – or should we say especially – extends to Canadian winters. Where better to experience a true north Canadian winter than Muskoka? 
This winter, Steve Patterson invites you to bundle up, put on your favourite toque, and head north to laugh in the face of winter when he brings his hilarious stand-up comedy show to Deerhurst Resort, February 2, 2019. Your Muskoka getaway includes accommodation, buffet dinner and Steve Patterson comedy show. And, what else does Steve Patterson – and all Canadians, let's face it – truly love? Craft beer of course! So on Saturday afternoon, wear your Muskoka plaid and join Steve during a meet & greet with craft beer sampling. 
Mature content. 
Overnight Getaway Package - Saturday, February 2, 2019
Stretch out and settle in for a night of laughs with this overnight package! 
Package Includes:
Shared Accommodation (4pm check-in)
Craft Beer Sampling - Meet & Greet with Steve Patterson (3pm)
Buffet dinner prior to show (7pm)
Steve Patterson Comedy Show (8pm)
A nightly resort fee provides use of snowshoes, cross-country skis and skates for everyone in your room!
From $174.50* / person, based on double occupancy
Make a whole weekend out of it and add Friday night from $109*/night!
Book online or call 1-800-461-4393
Saturday, February 2, 2019
Evening Includes:
Buffet dinner (party seating)(7pm)
Steven Patterson Comedy Show(8pm)
Dinner and show is party seating, cash bar.
Rate: $91*/person (service fee and HST extra)
STEVE PATTERSON has been a professional headliner since 1997 and has taped numerous national television specials in the past decade including four Just For Laughs galas. His performance in 2010 earned him a Gemini nomination and caused host Steve Martin afterwards to exclaim "If I'd have known he was going to be THAT good, I would have cancelled him." Following that performance, Patterson was twice named Best Male Stand-up Comedian at the Canadian Comedy awards and most recently has been nominated for the 2015 Canadian Screen Awards as Host on HGTV's I Wrecked My House. Steve's nationally toured and award-nominated theatre show entitled This is Not Debatable is now available on iTunes and his Book of Letters I Didn't Know Where to Send is now available in bookstores. Steve latest role as a budding producer with his show The Smartass-ociates, making smart people funnier and funny people smarter.
*Rate is per person, based on select accommodation and double occupancy (two adults per room). Rates shown are applicable to select accommodation and may fluctuate based on dates and availability. HST and resort fee are additional.
Deerhurst Resort is not responsible for any package components or recreational facilities made unavailable due to weather and/or circumstances beyond our control. Advance booking is recommended for show, spa and other recreational activities. For complete details, including our deposit and cancellation policy, please click here.