Experience the Thrill of Winter in Muskoka!
2022/2023 Season
Late December – Early March |  Tuesdays, Thursdays, Saturdays & Sundays
---
Yamaha Snowmobile & SxS Adventure Tours
Located right at Deerhurst Resort, just steps from the Pavilion – plus kids will LOVE the Mini Sled Rides!
Available Tuesdays, Thursdays, Saturdays & Sundays
To book, visit www.yamaha-motor-adventures.ca
---
Explore Muskoka on a variety of guided snowmobile and tracked SxS adventures, complete with safety and driver training session. No experience needed!
Fun for people of all ages and experience levels, Yamaha Motor Adventures at Deerhurst promotes riding safely, respectfully and responsibly, while still discovering everything the winter wonderland around us has to offer.
We provide:
• Professional instruction, safety tips and practice time before your guided adventure
• Guided trail rides on eco-friendly, whisper quiet Yamaha sleds
• Super warm Yamaha outerwear – suits, boots and gloves (youth wear limited)
• Children's mini-sled rides and instruction
• An amazing outing on some of the best trails in Ontario
Yamaha Motor Adventures is centrally located on the Deerhurst Resort property. It's just a short walk down from the Maple Pub. (No car parking available at academy.)
Check out our adventure packages and book online at www.yamaha-motor-adventures.ca To inquire about large group bookings, confirm trail conditions or ask questions about our packages, please call 705-789-8008
---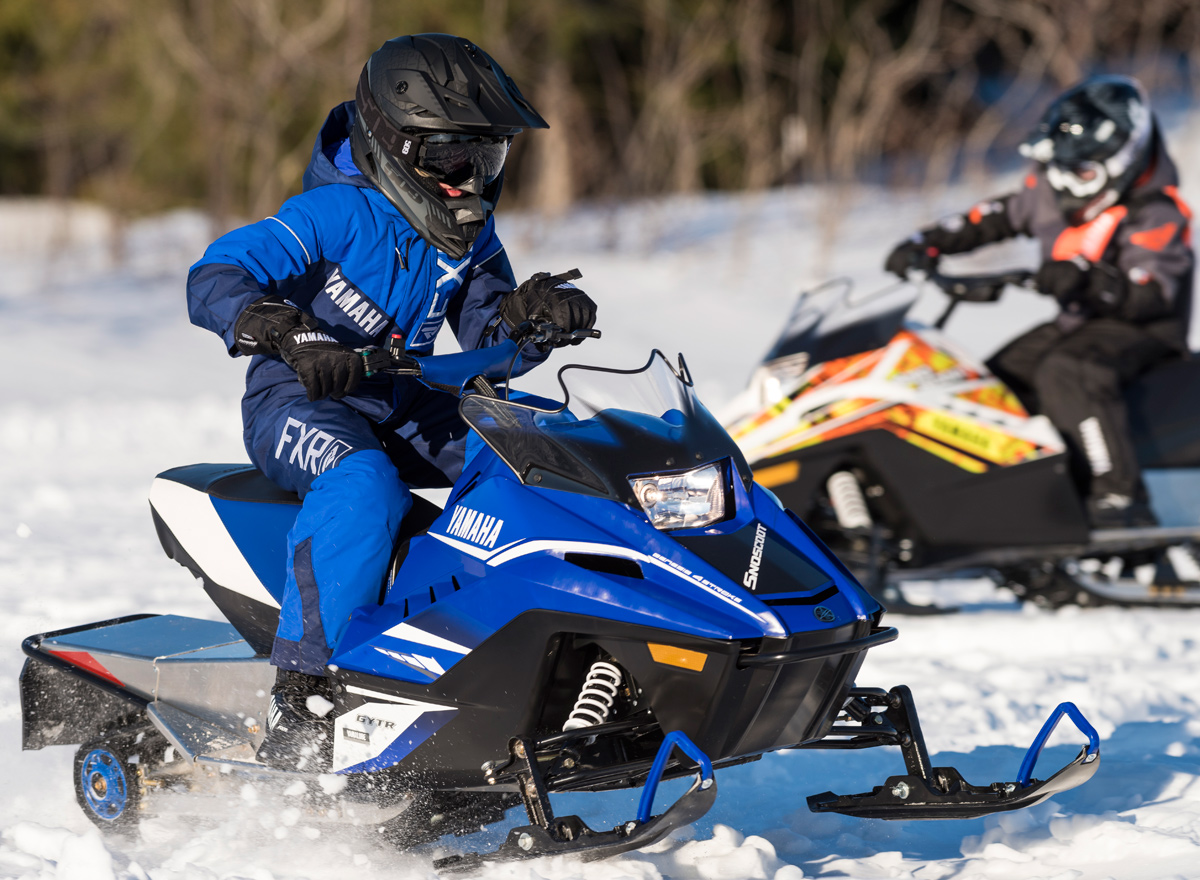 About the Instructors
Our guides are all experienced riders with significant professional instructing backgrounds. We believe in putting safety first, teaching to the level of the participant and making the learning fun! Clinton Smout, Chief Instructor, has been teaching off-road riding for decades. His national renowned program has taught tens of thousands of people of ages, these thrill seekers walk away with a smile with their new life experience. Bob Island, Senior Instructor, is passionate about off road riding and is a long time off road instructor. He has been riding in the Muskoka area for over 30 years and is ready to handle any situation.
---
All rides are weather permitting. Deerhurst Resort is not responsible for any package components or recreational facilities made unavailable due to weather and/or circumstances beyond our control. Advance booking is recommended for show, spa and other recreational activities. For complete details, including our deposit and cancellation policy, please click here.
*HST is additional to pricing. Deposit and cancellation policy in effect. Driver must have minimum G2 Driver's License. Unlicensed riders are limited to Deerhurst property excluding OFSC trails. All tours are dependent on weather and trail conditions. Snowmobile rental unit models may differ.