Deerhurst's Maple Sugar Shack & Discovery Trail
A walk through the woods. A crackling campfire. The sweet aroma of maple syrup simmering in a cauldron. Add a sip of warm, velvety syrup to taste and a maple treat and voila! Welcome to maple syrup season in Muskoka at Deerhurst Resort.
---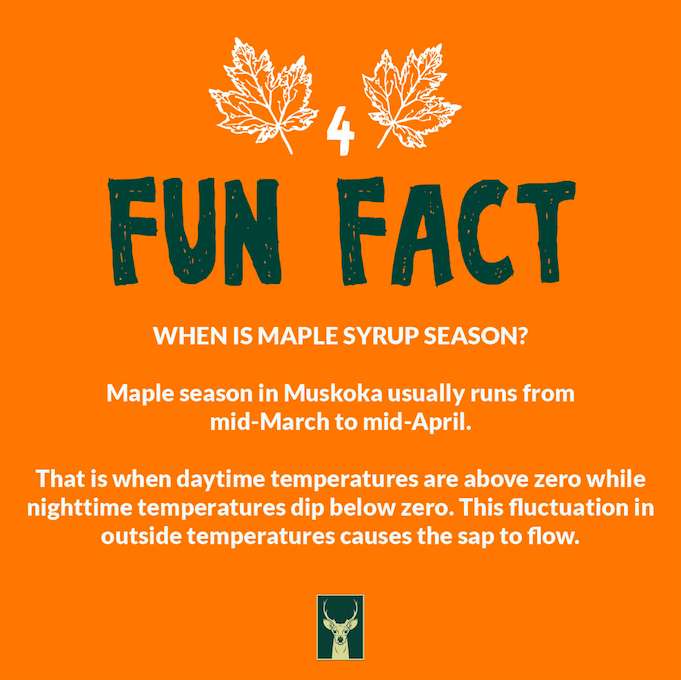 DEERHURST'S MAPLE DISCOVERY TRAIL
How Many Fun Facts About Maple Syrup Can You Find?
Daily March 12 – April 30, 2022
Available for resort guests. Feel free to explore the trail even when the Sugar Shack is not open.
Starting March Break through April, Deerhurst Resort celebrates the sugaring season in Muskoka with it's fun-filled Maple Discovery Trail leading to the resort's very own sugar shack.
Make your way along an interpretative trail leading from the sugar bush pump house at the bottom of the hill, up through the maple woods to the Deerhurst Sugar Shack at the top.
Along the way guests can follow the story of how maple syrup is made, gather 'Fun Facts' to answer our Maple Syrup quiz (pick one up at the Activity Desk or Winter Sports Shop) then enjoy a sweet maple treat at the sugar shack around the campfire at the times below!
---
DEERHURST MAPLE SUGAR SHACK EXPERIENCE
Includes a sneak peak into how our syrup is made. Maple taffy treats will be available for purchase to be enjoyed by the campfire:
March Break (March 10 – 18, 2023): Daily 1 – 3pm 
Easter Weekend – Saturday April 8, 2023
For resort guests only. No reservations; first come first serve. Subject to current provincial gathering restrictions. Please respect social distancing and wear a mask at the sugar shack.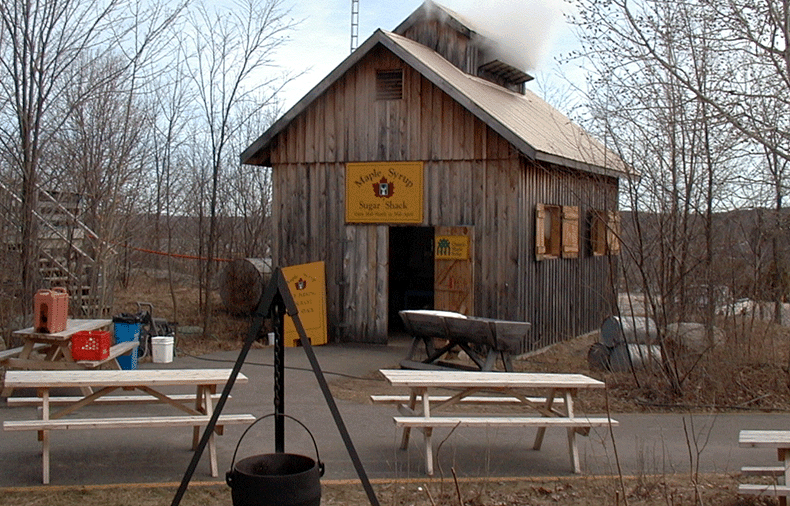 The Maple Discover Trail brings you to the Deerhurst Maple Sugar Shack (which you can also drive to), where guests can step into the past to witness the old-fashioned spile and bucket method of collecting sap, learn the history of making syrup, see how a modern evaporator works and best of all, taste a sample of delicious warm syrup created right there. Return back via the Maple Discovery Trail, or continue up to the Lookout Trail for more incredible resort views!
---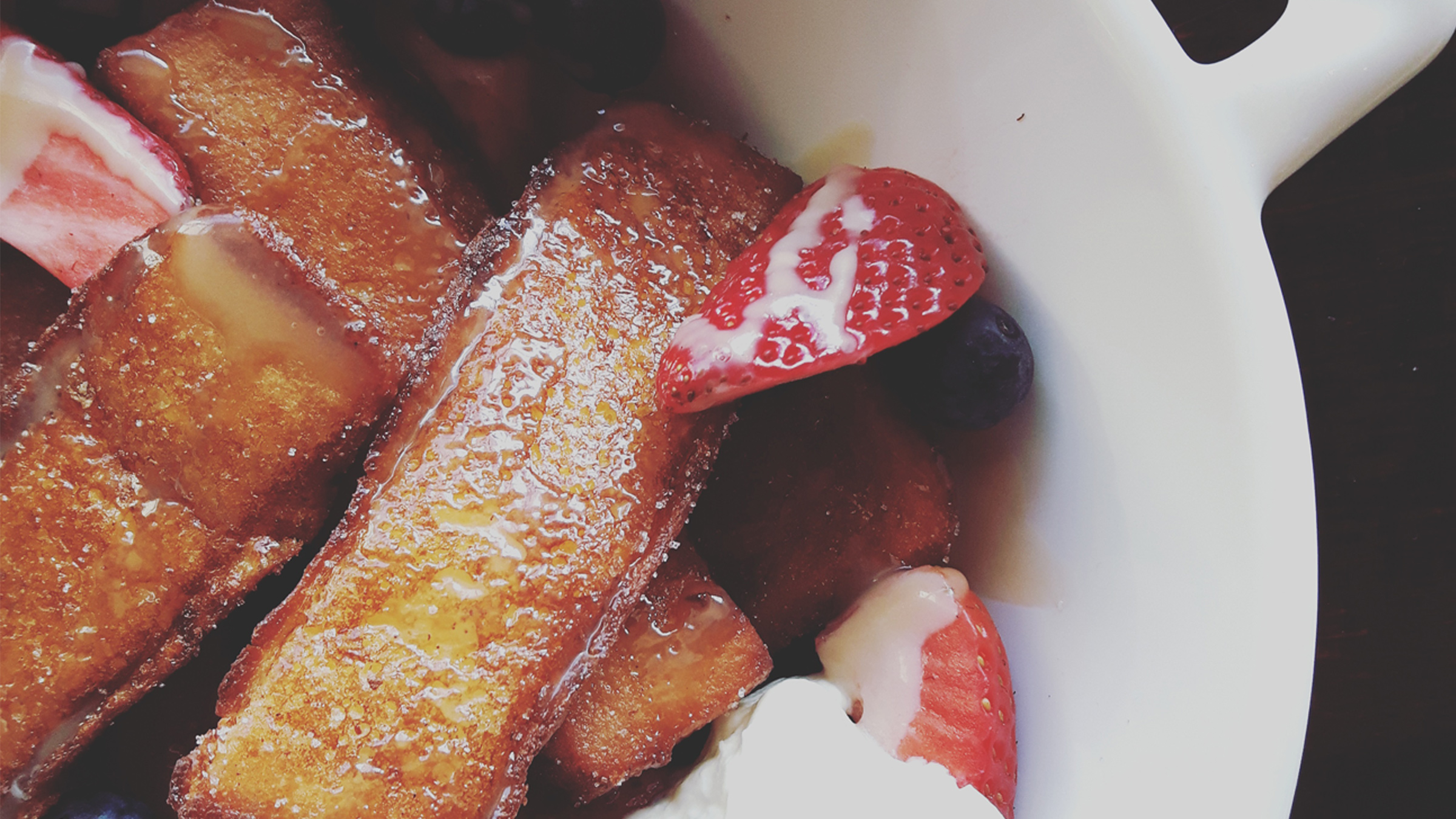 MAPLE SYRUP CULINARY CREATIONS
This is also the time of year, Executive Chef, Rory Golden, who has championed the Deerhurst Maple Sugar Shack for almost 30 years, delights with delectable maple specials. (Why not forgo the usual pancakes and try the Maple Breakfast Poutine, or order a Maple Dessert Tasting for a heavenly trio of desserts!)
Check Out the Maple Specials at Eclipse Restaurant Here!
In the meantime, here's how to make Deerhurst's delicious Maple Breakfast Poutine!
*Rate is per room, per night, based on double occupancy (two adults per room) with up to two children 18 years and under sharing parents' room free. Rates shown are applicable to select accommodation and may fluctuate based on dates and availability. Subject to availability and minimum stay requirements. (i.e. two and three night stays may be required on select dates). 13% HST, 4% Municipal Accommodation Tax (Huntsville) and resort fee are additional.
Deerhurst Resort is not responsible for any package components or recreational facilities made unavailable due to weather and/or circumstances beyond our control. Advance booking is recommended for show, spa and other recreational activities. For complete details, including our deposit and cancellation policy, please click here.