Stay Longer & Save Special Offer*
Book Summer stays of 3 nights and save up to 15%
June 29 – September 4, 2023
We can't wait to welcome you to Deerhurst Resort, Muskoka's base camp, for family fun and adventure. Our stunning destination offers endless natural beauty and exciting activities for everyone. There's so much to explore and enjoy, from the sparkling lake to the lush trails. With an incredible waterfront experience, there's no better place to revel in everything you love about summer in Canada. Come and see for yourself why this region is a beloved destination for families and adventure seekers alike! Summer's HERE, at Deerhurst!
---
Your SUMMER'S HERE! stay at Deerhurst includes:
Available in all Deerhurst Resorts vacation accommodations types. Find Your Perfect Accommodation in Muskoka here.
Unlimited lakeside fun with one of Muskoka's longest waterfronts with two beach areas
Walking, fitness and hiking trails throughout our Muskoka countryside property
Silent Watercraft: Canoes, Kayaks, and Stand-up Paddle Boards
9-hole Disc and Foot Golf
Green fee at Deerhurst Lakeside 9-hole golf course after 1 pm (cart not included)
Tennis, Horseshoes, Kan Jam, Sand Volleyball and Basketball
In July & August – daily social activities from crafts to sports and other family fun games!
---
A nightly resort fee is additional and provides the use of canoes, kayaks and stand-up paddleboards, tennis courts, hiking trails, and 9-hole golf green fees at Deerhurst Lakeside after 1 pm, along with other benefits for everyone in your room.
Plus, there will be lots of pay-as-you-play activities at an additional cost: Boat Tours, Treetop Trekking, Yamaha ATV Tours, Paintball, Axe Throwing, and Escape Cabins; in July and August – Waterskiing, Wakeboarding, Tube Rides, Water Bikes.
Minimum stays may apply.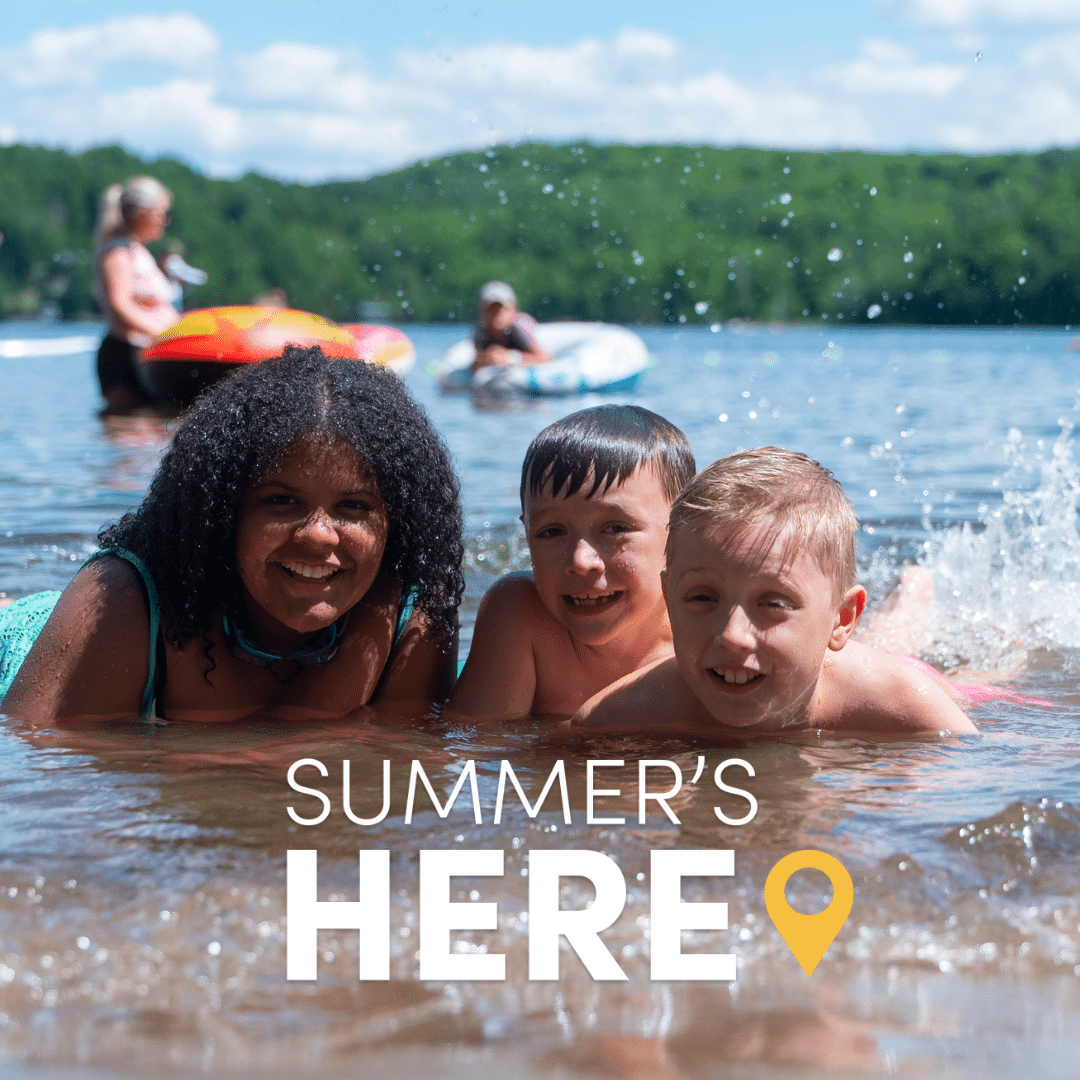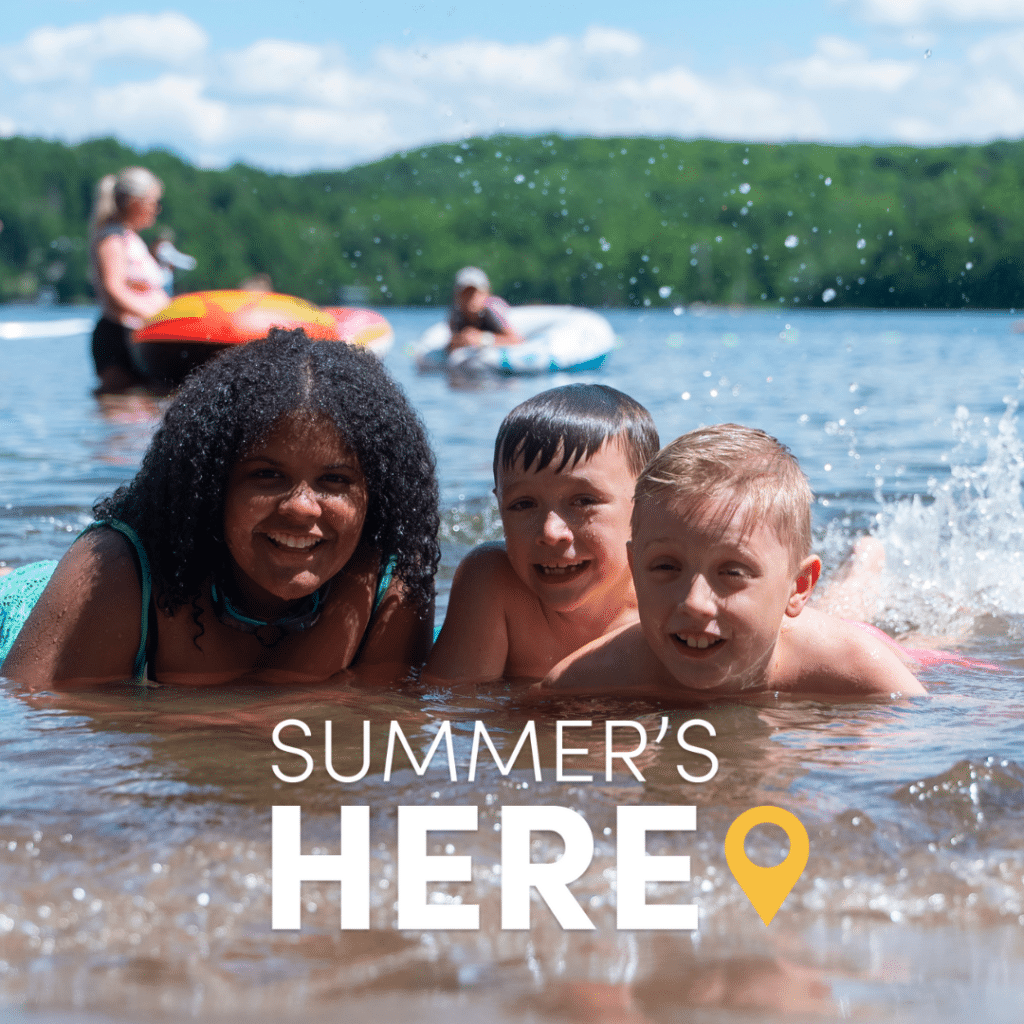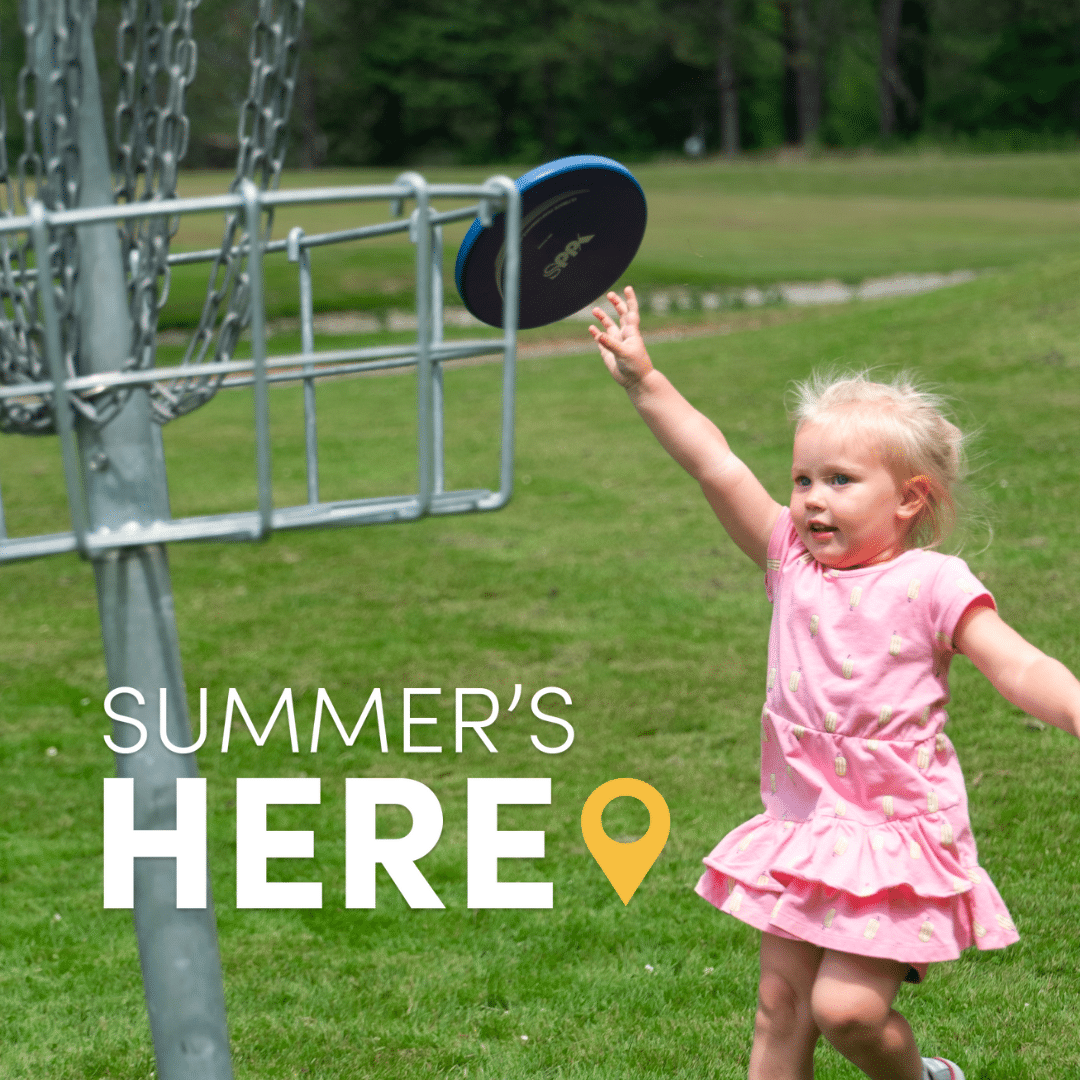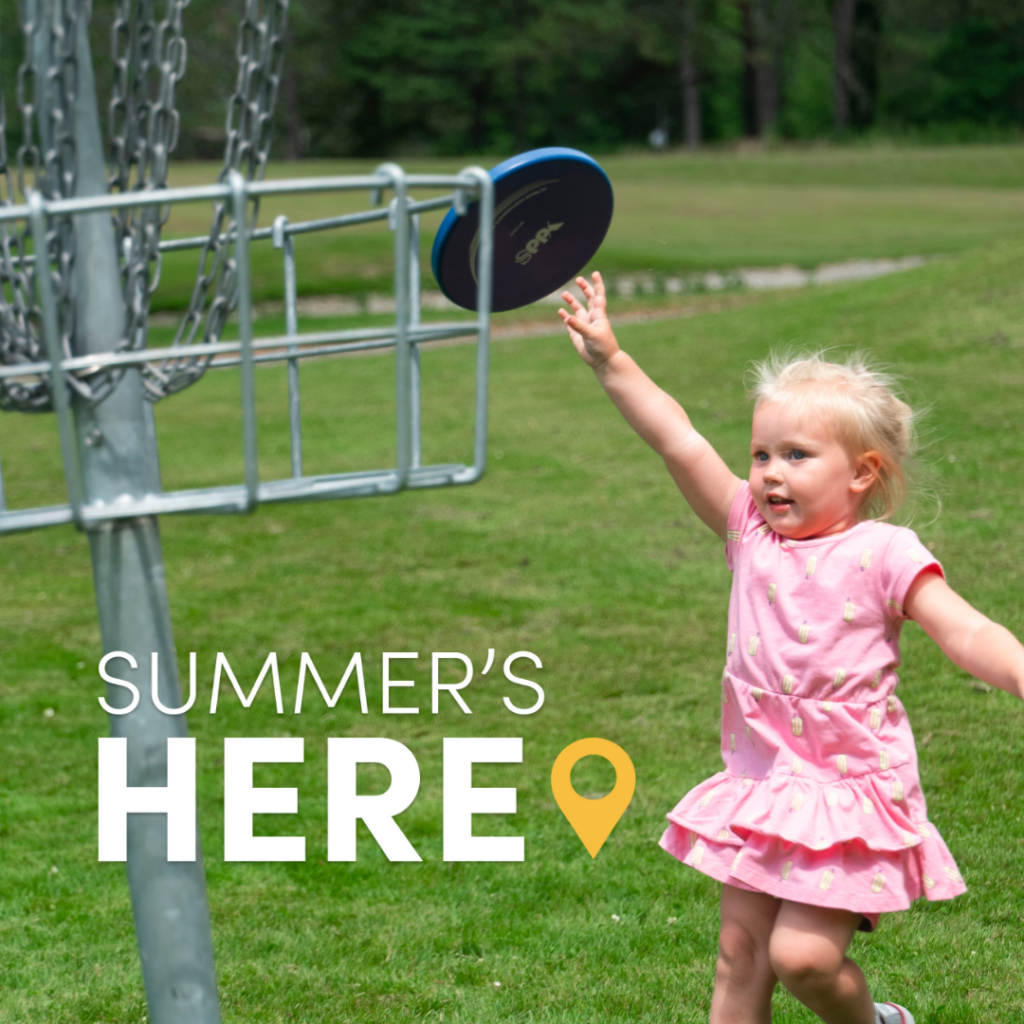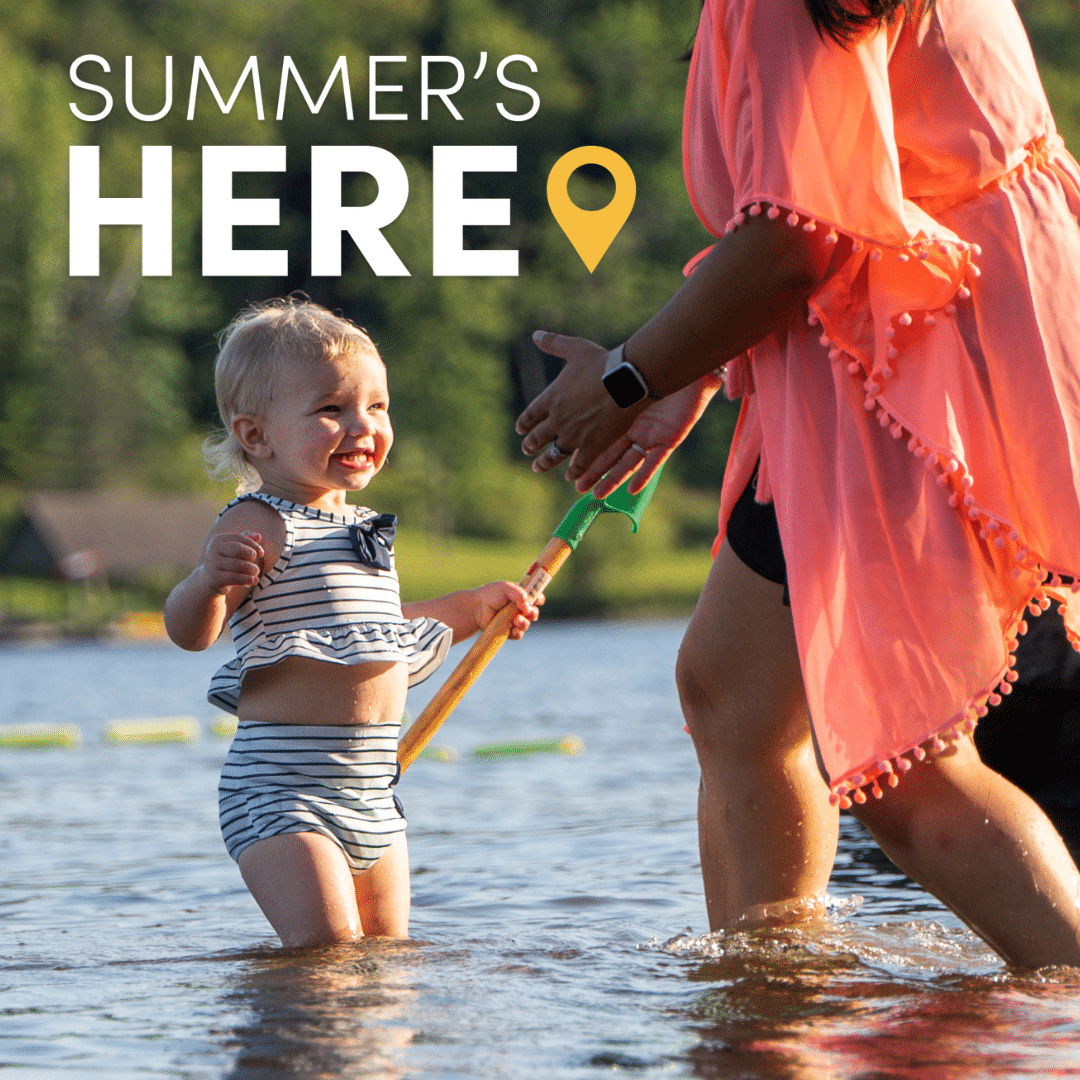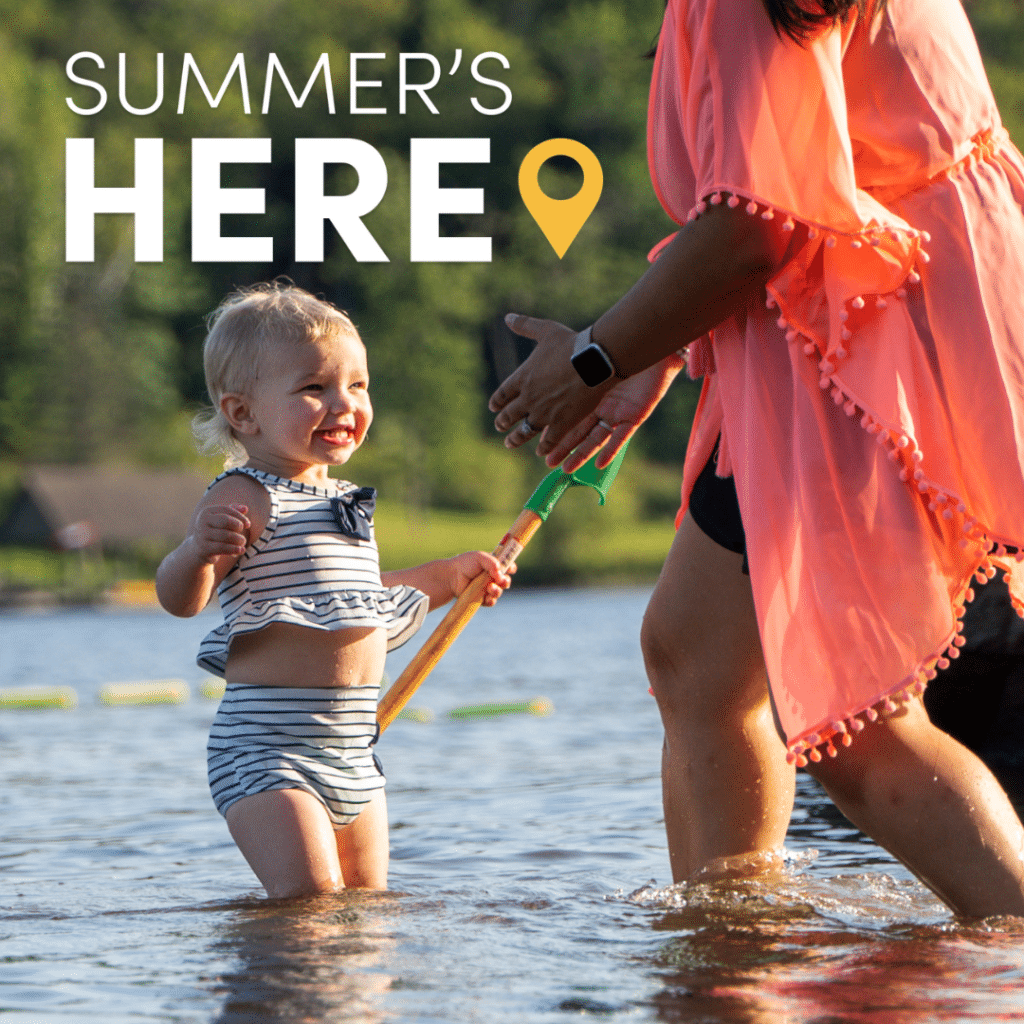 Here Are Some Great Ideas to Build Into Your Summer Stay!
We've created a few sample itineraries below so you can see everywhere that summer lives at Deerhurst Resort. If you are interested in adding various activities and dining to your stay, please be sure to click the links to book ahead!
Summer's HERE Itinerary Ideas

: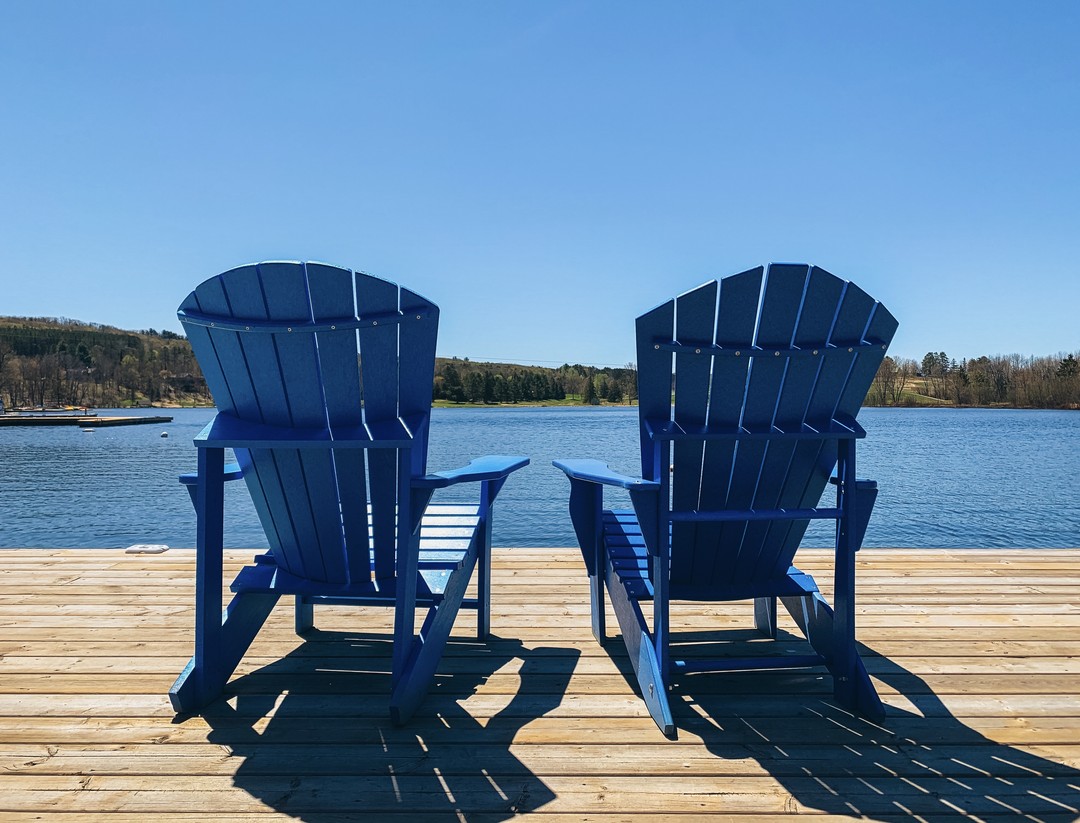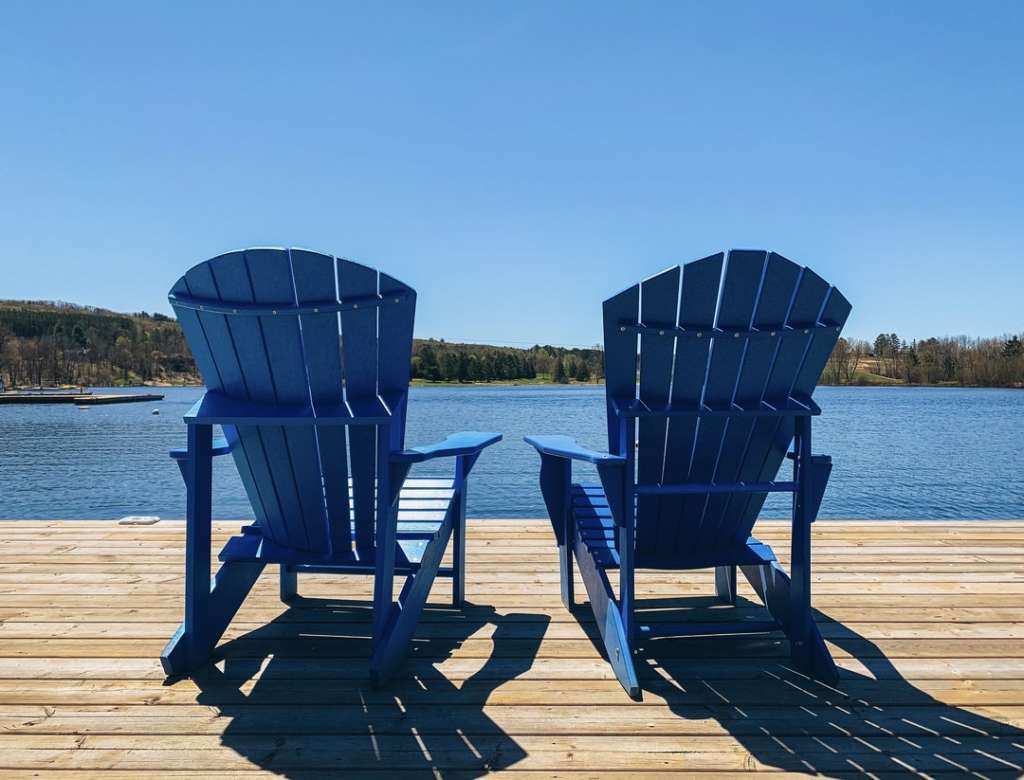 3 Day Itinerary – Escape to Rest & Relaxation
If you can only get away for two nights but you need it to feel like a week vacation, we got you. Here's our guide for how to actually leave your 3 day vacation feeling rested and rejuvenated!
Day One
Check In: 4pm
Get settled, unpack and relax – let that Muskoka view sink in
Visit Compass Bar & Grill for drinks and a shareable tapas menu
Day Two
Does your unit have a kitchen? Bring a few groceries to treat yourself to breakfast in bed! Otherwise, head over to Eclipse Restaurant to start off your day
Head over to Amba Spa for a rejuvenating massage, facial, or nail appointment*
Take a spot on the patio at Maple Pub for lunch and a view
Time for the beach, head to Sunset Bay for a quieter spot to 'read your book' (read: take a nap)
All in a hard day's work! It's time for a swim, so pack up and head to the main beach for a dip in Peninsula Lake
Feeling well rested? Try a leisurely paddle in a canoe, kayak or SUP board
Time for dinner at Eclipse Restaurant & Terrace – make a reservation to save your a spot!
*Spa services are not included with your stay and must be booked in advance
Day Three
Head back to Eclipse for a full classic breakfast spread
Check Out: 11am – but that doesn't mean you have to go just yet!
Rent a Water Bike one last tour around the property, waterfront edition
Feeling rested and ready, it's time to take the drive back home
*Demon E-Bikes are not included with your stay and must be booked in advance
4 Days of Play – Adventure Itinerary
Does your family like their vacation with less down time and more time on the go? This is the trip for adventure seekers like you!
Day One
Check In: 4pm
Get settled & relax with a snack & drink on your balcony. No balcony? No problem! Head outside to enjoy the view.
Reserve dinner at Eclipse Restaurant & Terrace. Here, overlooking the bay, you can make your game plans for the weekend!
Day Two
Breakfast at Eclipse Restaurant & Terrace
Book a SWS Watersport Clinic to try out Waterskiing, Wakeboarding, Kneeboarding or Tube riding* (July & August)
Grab lunch from our food truck and stock up for a picnic
Back to the lake for the quieter side of water sports. Spend the afternoon out in canoes, kayaks and stand up paddle boards
Crash and do dinner in, with one of our resort homes with fully equipped kitchen you'll feel right at home! If you've booked traditional hotel accommodations, hit up Compass Bar & Grill for a casual meal of shareables for the whole table
*SWS Watersport Clinics are not included with your stay and must be booked in advance
Day Three
After breakfast, take a hike! The Lookout Trail leads to an unbeatable aerial view of the whole resort
Take a dip! In one of our 3 outdoor pools scattered around the resort
Grab a table on Maple Patio and enjoy our classic pub favourites for lunch
Fore! Time to head to Lakeside Golf Course or to Disc Golf for 9 holes
Back to the beach just in time for golden hour and one last refreshing dip
Dinner at The Antler Steakhouse
Day Four
Still not tired? Put your newfound wakeboarding skills to the test at the SWS Wakeboard Cable Park*
Check out of room: 11am
Enjoy one last leisurely brunch at Eclipse Restaurant
Get ready for one quiet ride home… you're welcome!
*SWS Watersport Clinics are not included with your stay and must be booked in advance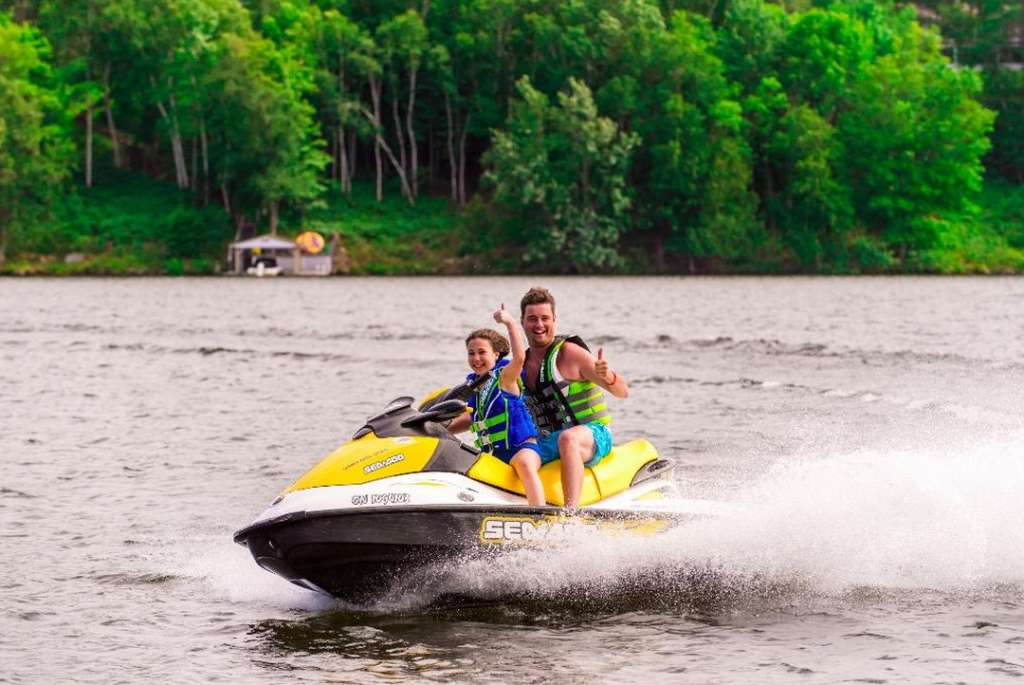 5 Day Ultimate Explorers Itinerary
Do you want to fit as much as possible into your Muskoka getaway? This itinerary makes the most of our 760 acres for you and your family to explore
Day One
Check In: 4pm
Its a race to the lake! Who will be the first in?
Dinner reservation at Eclipse Restaurant & Terrace – enjoy a spot on our covered patio overlooking the resort grounds
Not ready to retire yet? Grab one last drink or evening snack at Compass Grill or Maple Pub
Day Two
Day Three
*Deerhurst Highlands green fees are not included with your stay and must be booked in advance
Day Four
*Jet Ski Rentals are not included with your stay and must be booked in advance
Day Five
*Yamaha ATV Tours are not included with your stay and must be booked in advance
There is so much more to explore! Check out our activities page to learn about all there is to do at Deerhurst Resort.
---
*Rate is per room, per night, based on double occupancy (two adults per room) with up to two children 18 years and under sharing parents' room free. Rates shown are applicable to select accommodation, and may fluctuate based on dates and availability. Subject to availability and minimum stay requirements. 13% HST, 4% Municipal Accommodation Tax (Huntsville) and resort fee are additional. Deerhurst Resort is not responsible for any package components or recreational facilities made unavailable due to weather and/or circumstances beyond our control. Advance booking is recommended for show, spa and other recreational activities. For complete details, including our deposit and cancellation policy, please click here.
---
More Packages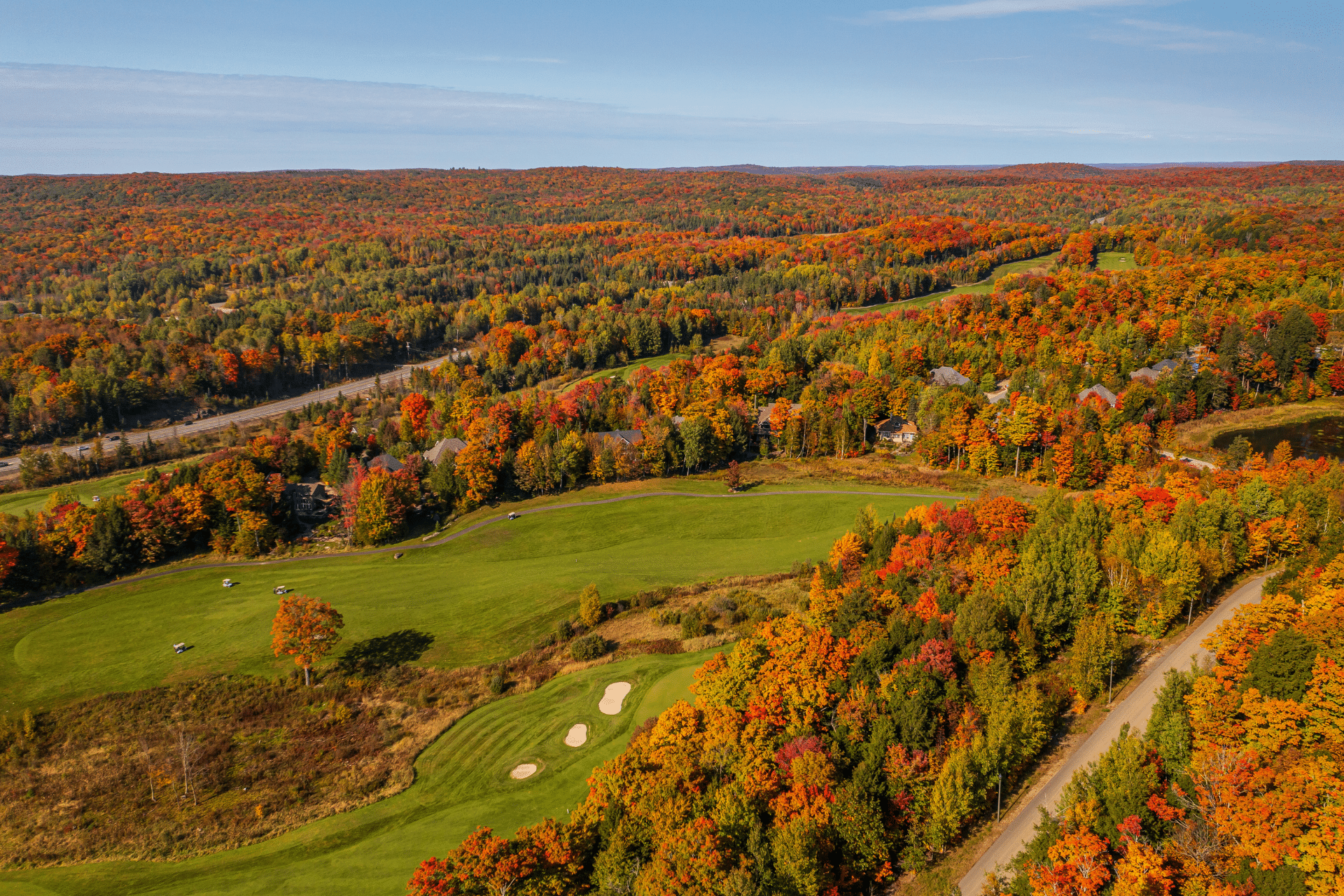 Package
May – October
Save up to 15%!This golf season play the course that sparked Muskoka's emergence as a major Canadian golf destination – Deerhurst Highlands. Or, double your amazing golf experiences with our 'combo' stay & play offer with Muskoka Bay Golf Course.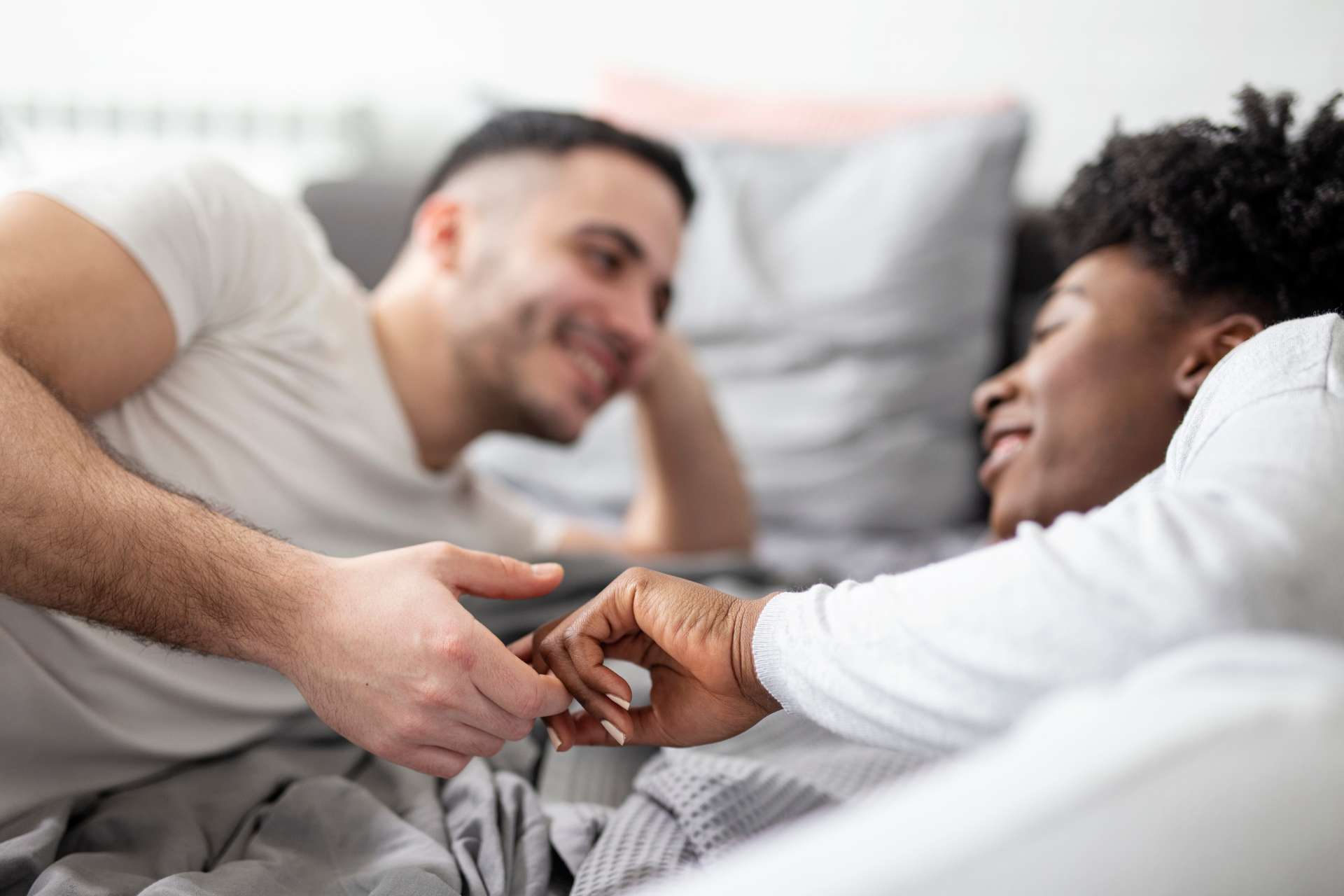 Package
All your B&B essentials in one package!