Tanya & Michael: A Timeless Muskoka Wedding
Tanya & Michael's Summer Wedding in Muskoka
A Timeless Elegance …
Muskoka weddings are always beautiful, and special because most couples choose this destination for a reason, whether that be family ties, past trips or wanting that connection to nature. Tanya and Michael's wedding this past August incorporated all three of those things, which made for one incredible day. 
So get inspired and enjoy a little glimpse into their special day full of little moments with family and friends … and touches of nature.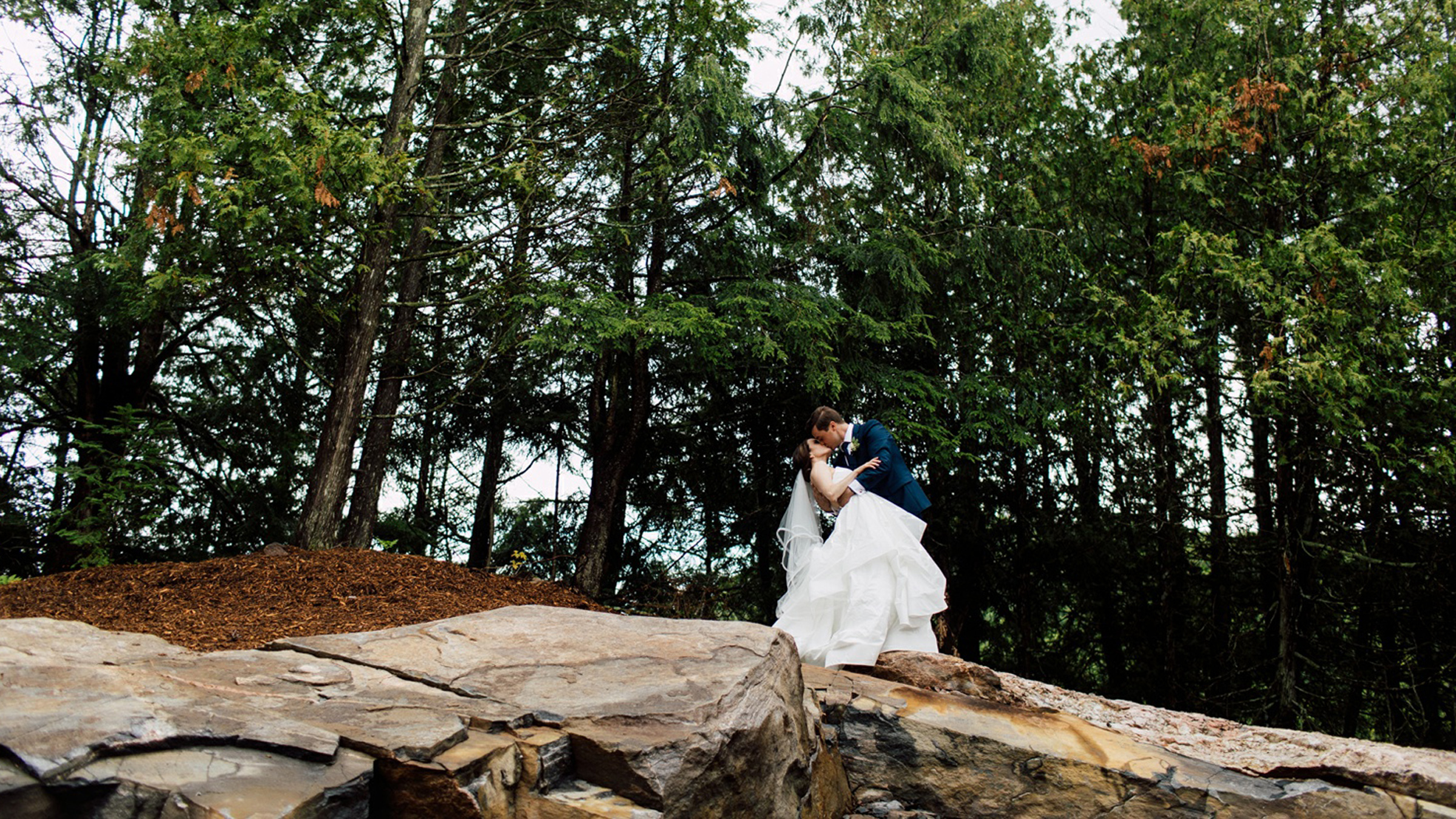 What made you decide on a summer wedding?
Michael and I met each other in August, so we always knew that we wanted to honor that and get married during that month. Summer is just a special time for us, and we love the outdoors and nature so it was important to be able to incorporate those elements into our day.
Why Muskoka – and what made you choose Deerhurst?
It's funny, when we got engaged we knew that we wanted to get married in Muskoka and at Deerhurst Resort. Michael and I visited Deerhurst during our second year together and it was a fun little weekend getaway that we needed, and during that weekend Michael had said to me that we should get married here. For a hot minute we thought about choosing somewhere closer as we currently live in Michigan, but Michael, my mom and aunt came up to Deerhurst for a tour and after seeing it again, there was no question. So choosing Muskoka and Deerhurst Resort was by far the easiest decision we made in terms of planning our wedding. My parents were also in the beginning stages of building their cottage nearby so everything was lining up.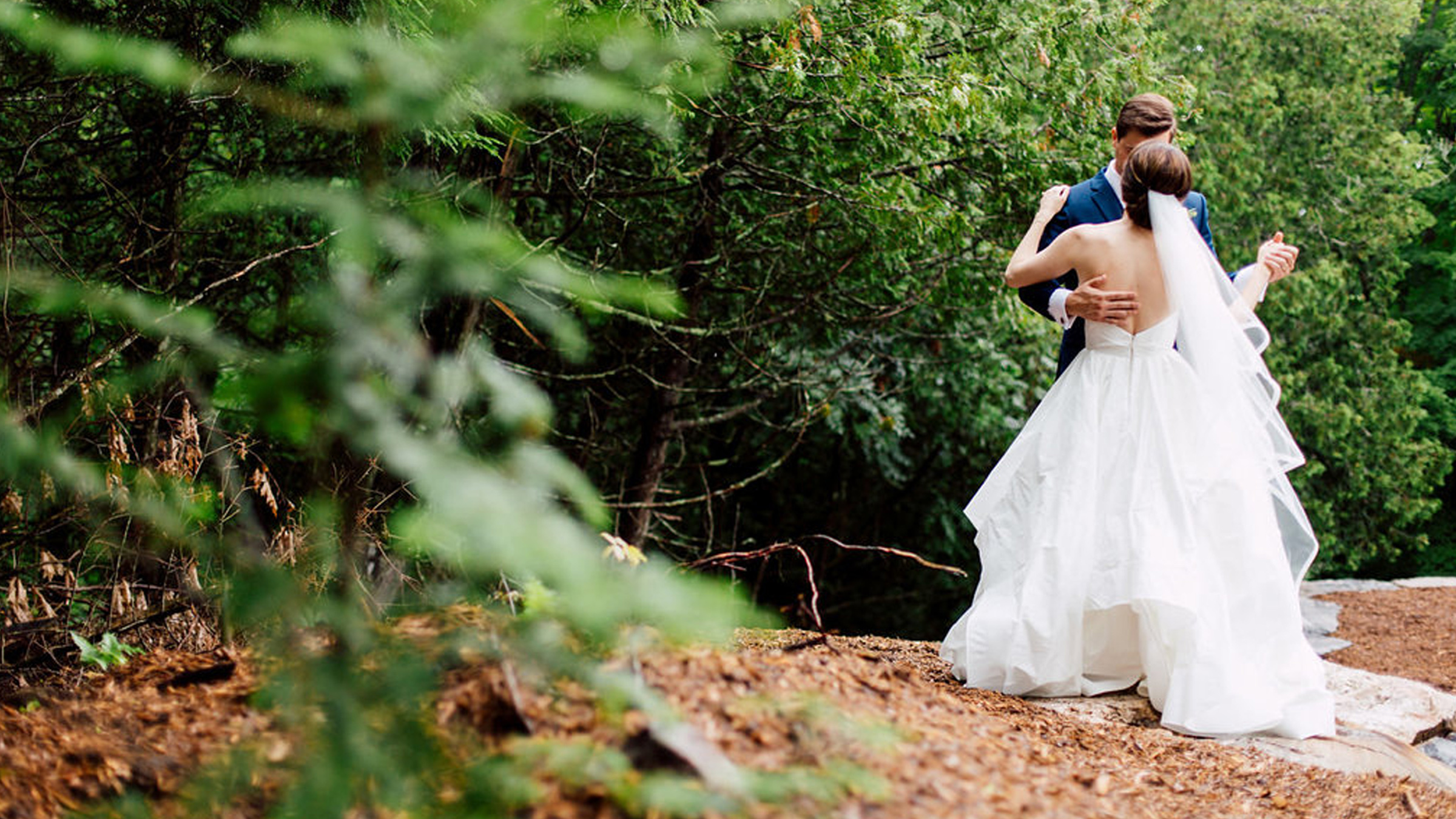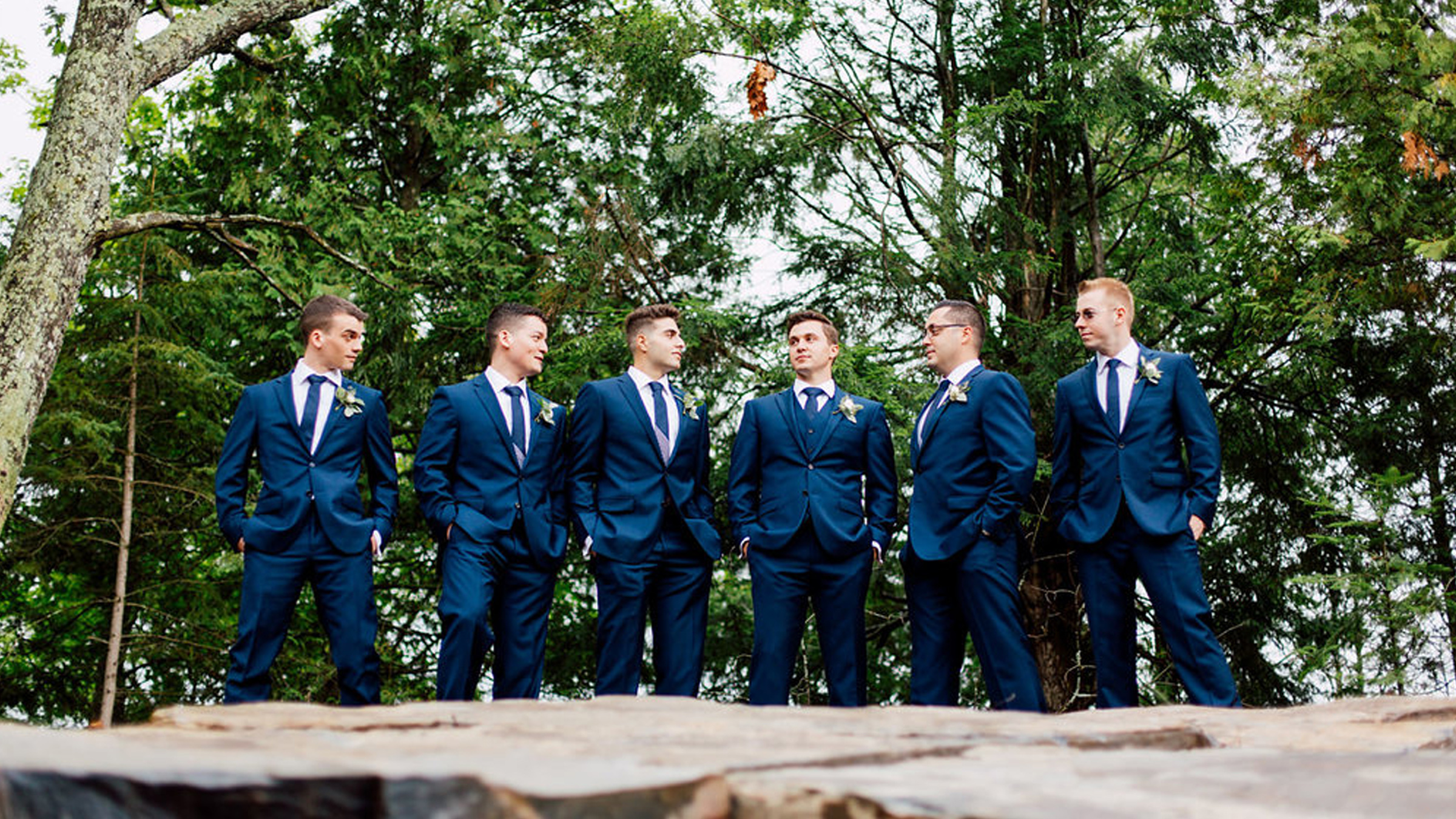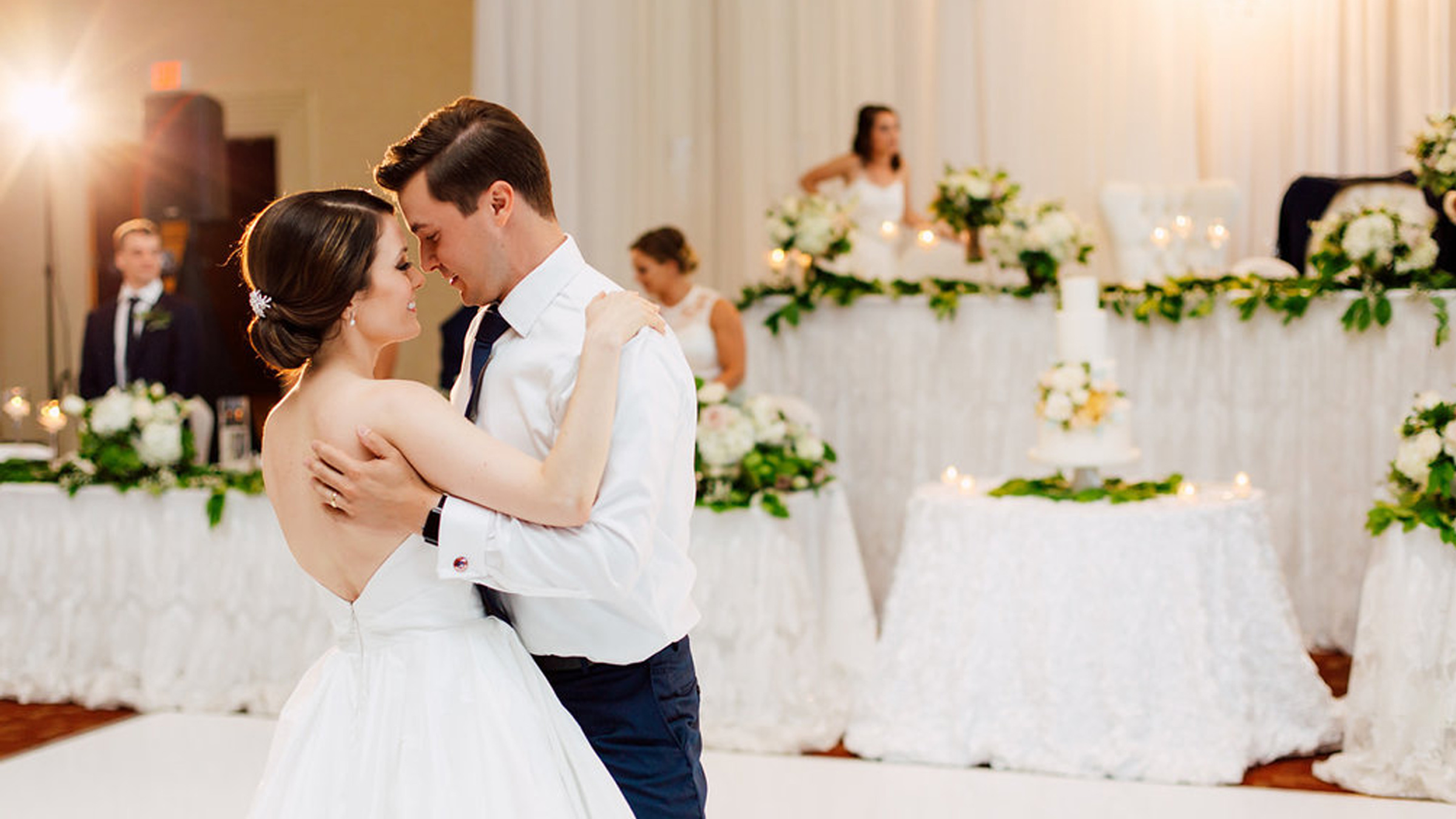 What did you consider when planning your wedding?
We wanted our wedding to feel like a getaway for our guests. From the beginning we wanted the focus to be on our guests, because it was never just about Michael and I – it's about family. We both also really wanted to incorporate nature and those elements as much as we could, while still keeping the theme of timeless elegance, because in 20 years I wanted to still be happy with the decor and overall day. We filled the room with greenery and lots of white to keep it natural looking, and the large windows in Peninsula Room helped bring in the light.
We really wanted the day to be a celebration – good food, drinks, music and fireworks! Mark O'Dell from Deerhurst helped us create a 'big bang' to end the evening by setting the fireworks to music – it was amazing!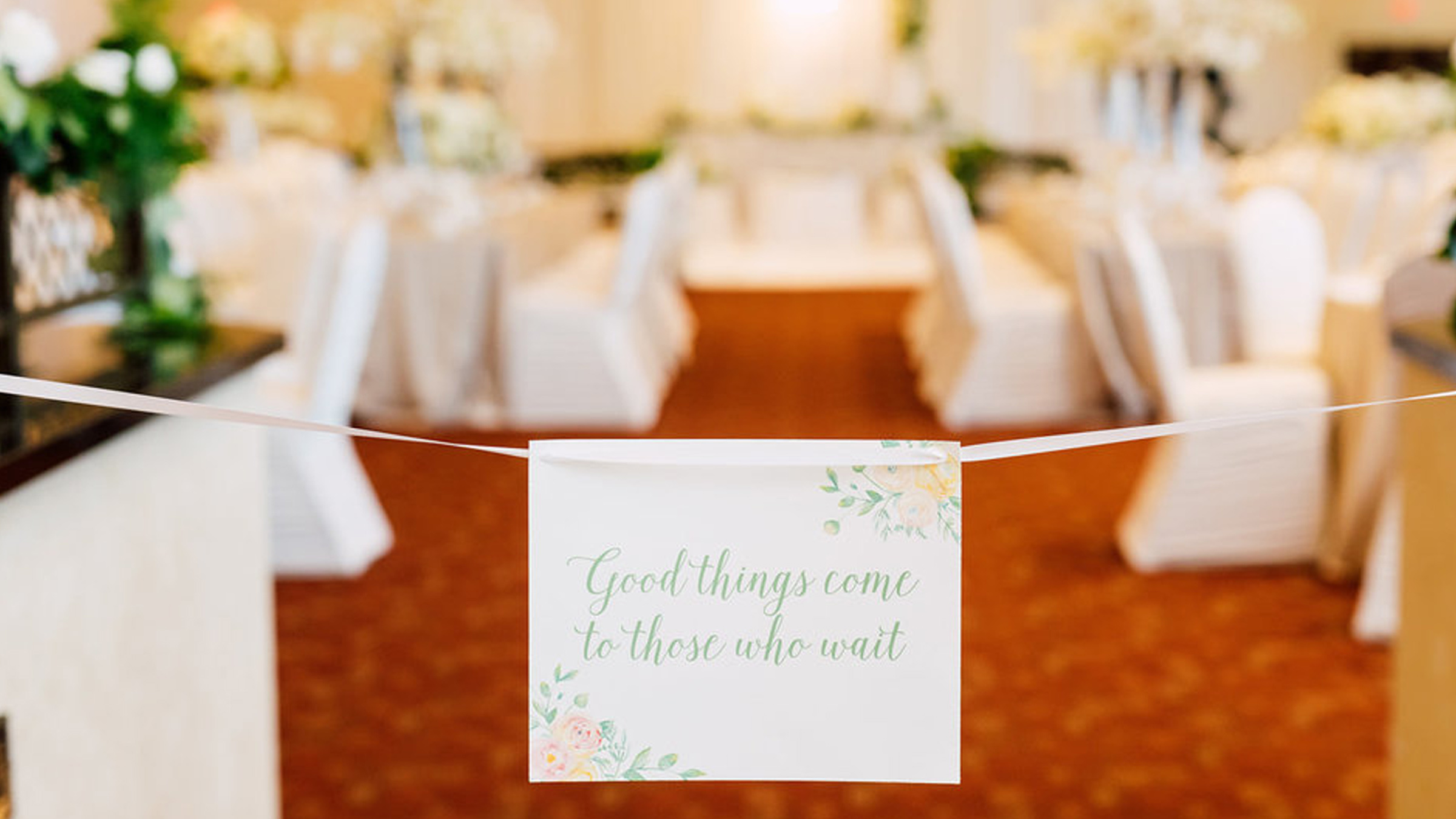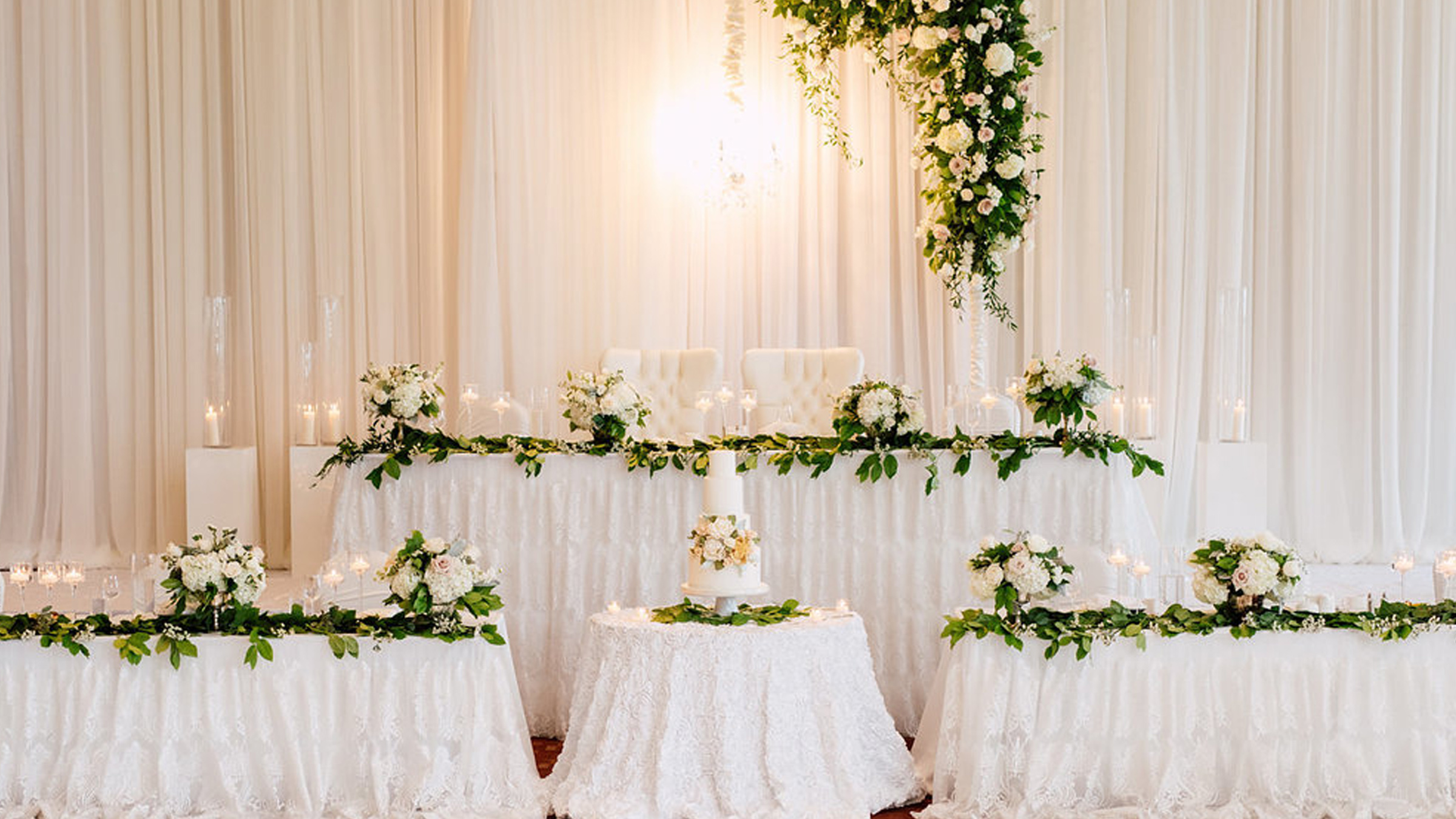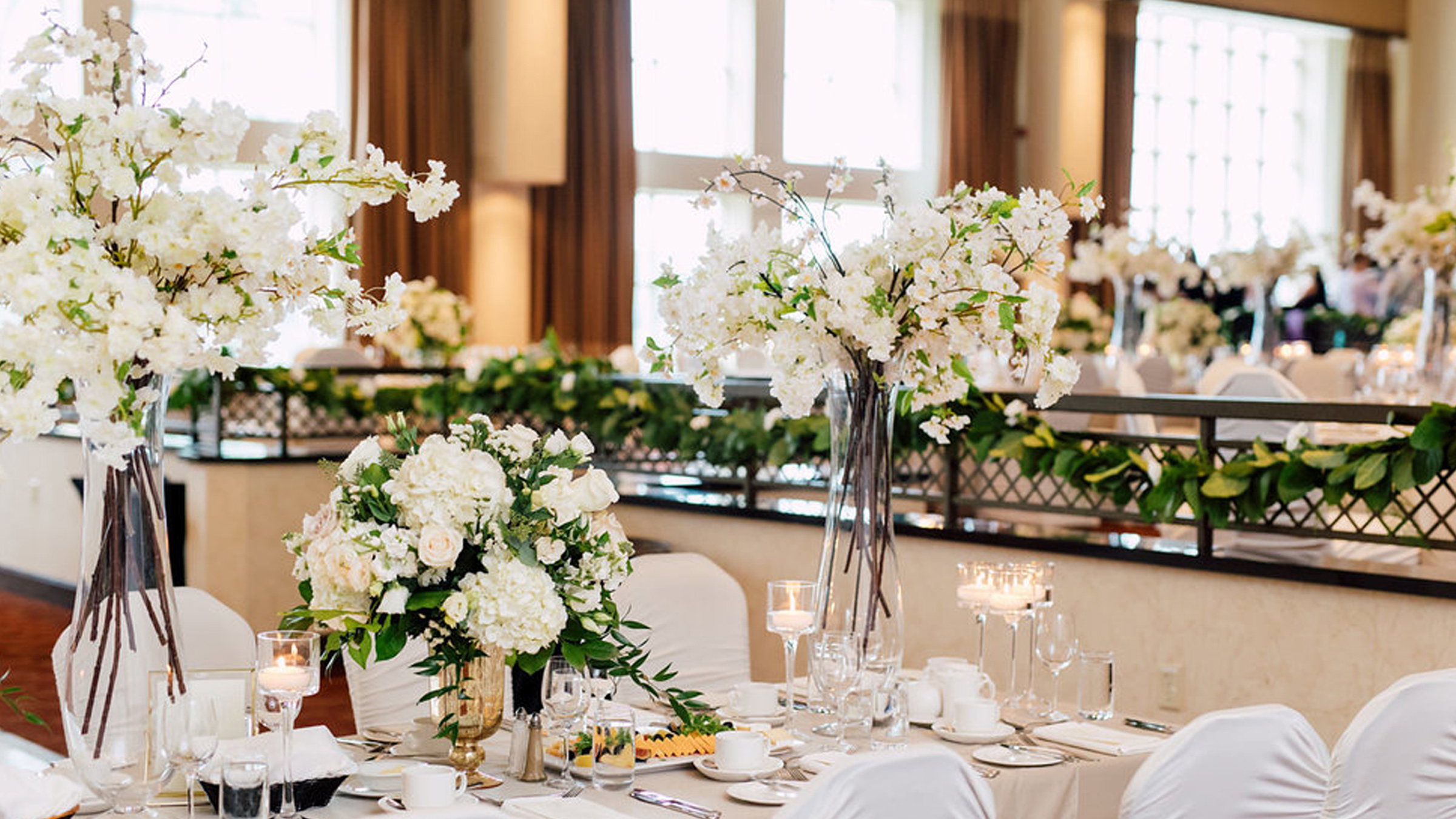 Was it everything you dreamed of?
YES! We spent a year and a half planning and wanted the day to come so badly! Michael did most of the planning as I was finishing off school, and was the point person when it came to working with Deerhurst, and both Michael and Deerhurst did such an incredible job, from the food to the layout of the day! We are so happy with how it all turned out.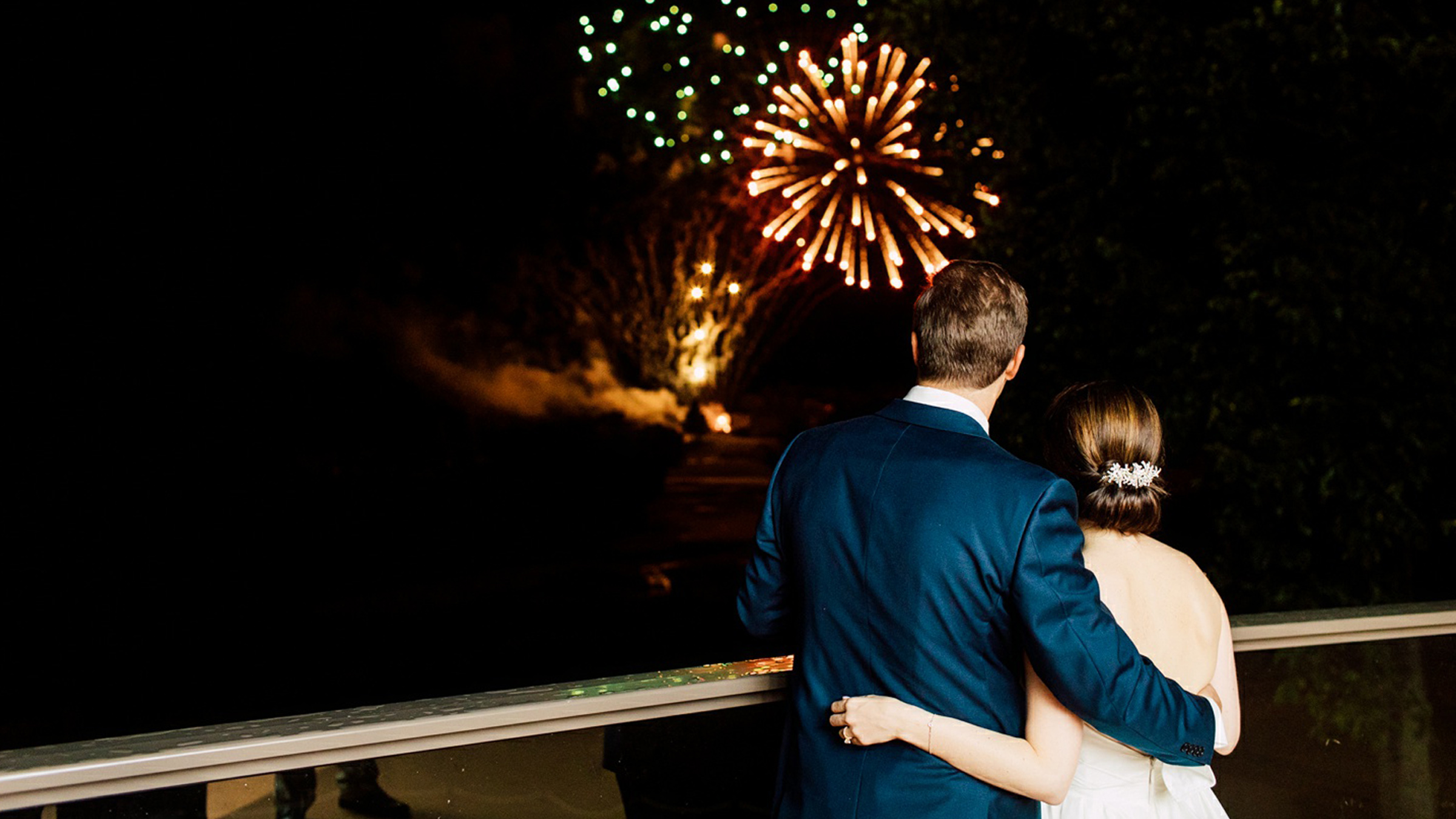 How did you and Michael meet?
Michael and I met at a Tim McGraw concert. After the show I was leaving a couldn't find my flip flops and was distracted looking for them when Michael passed by and said something … anyways we got chatting, exchanged phone numbers and well the rest is history.
How did Michael propose?
He took me back to where we met and asked me to marry him – of course I said YES!
—————————————————————————- 
Congratulations Tanya and Michael – thank you for sharing your special day with us!
Wondering who took all of these amazing photos? Purple Tree Photography was their photographer who captured all of these incredible moments.
Planning your Muskoka wedding? Let us help! Learn more here or call us 1-800-461-6522.
Posted November 2017 by Ainsley Theis.
---