The Antler Steakhouse & Antler By Day
Upscale dining in a rustic log house ambience from mid-May to October
Lunch: Daily 1pm-5pm
Dinner: Wednesday – Sunday 5 pm – 9:30 pm
Reservations are required for dinner – we strongly recommend booking in advance.
---
Deerhurst's popular summer dining venue, The Antler Steakhouse, is definitely geared to the carnivore crowd. In addition to the exceptional selection of AAA Canadian steaks, the menu brims with other favourites from the grill. On the lighter side, fish, fowl and pasta dishes make for perfect choices after a crisp salad or classic appetizer.
This charming loghouse restaurant offers the perfect Muskoka dining experience whether looking for local cuisine, celebrating a special occasion or planning your next date night. An outdoor campfire on the patio offers the perfect spot to relax and enjoy the views of the golf course and historic canal between Fairy and Peninsula Lakes.
---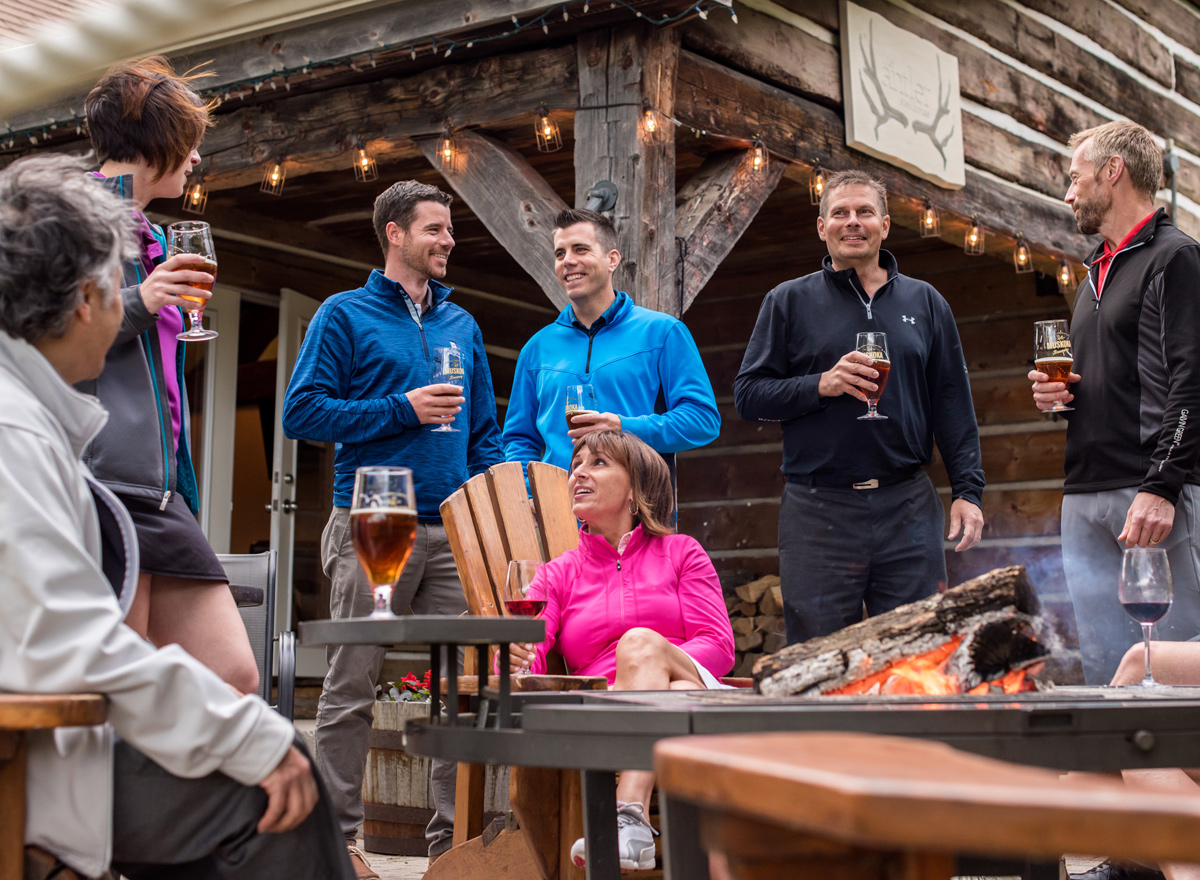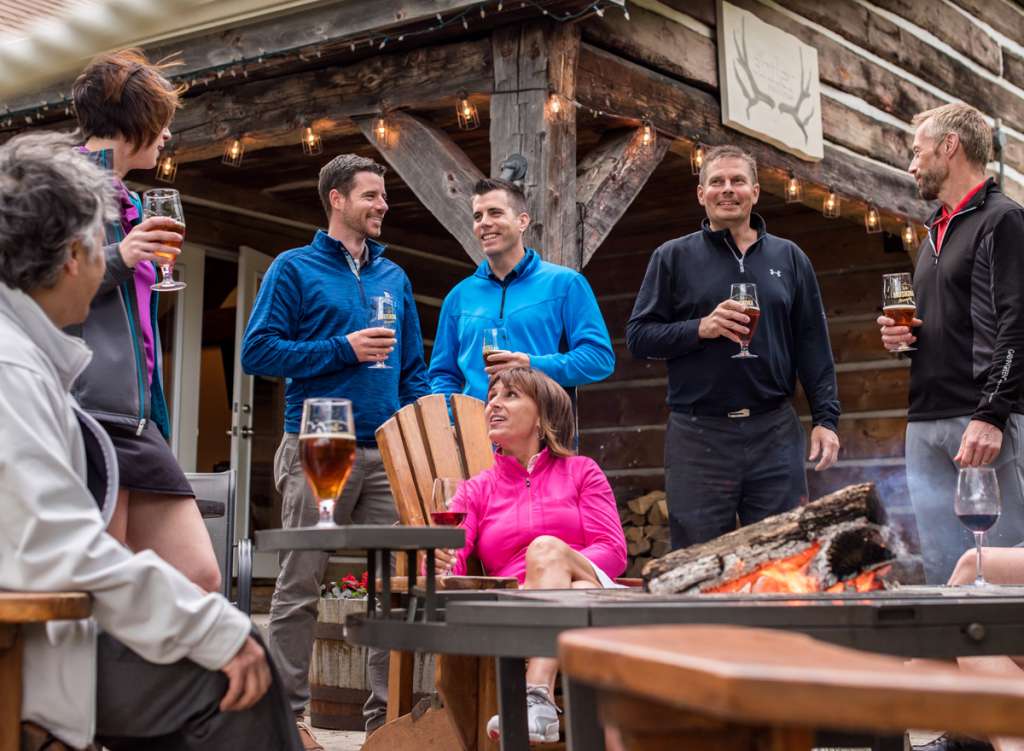 The Antler By Day
Open Daily 11:pm – 5pm
Daily special – $5 pints from 4pm – 5pm!
You don't have to be a golfer to enjoy a relaxing daytime experience on the patio or in the lounge.
See The Antler By Day lunch menu here
During the daytime, The Antler By Day lunch menu features delicious sandwiches and finger foods. Enjoy a bite and pint before or after your round of golf or stop by for a delicious mid day meal. Walk-ins only; no daytime reservations.
Golfers craving a burger, fresh sandwich or beverage on the Deerhurst Highlands golf course can get their fill at the Highlands Half-Way House.
---
Additional Dining Options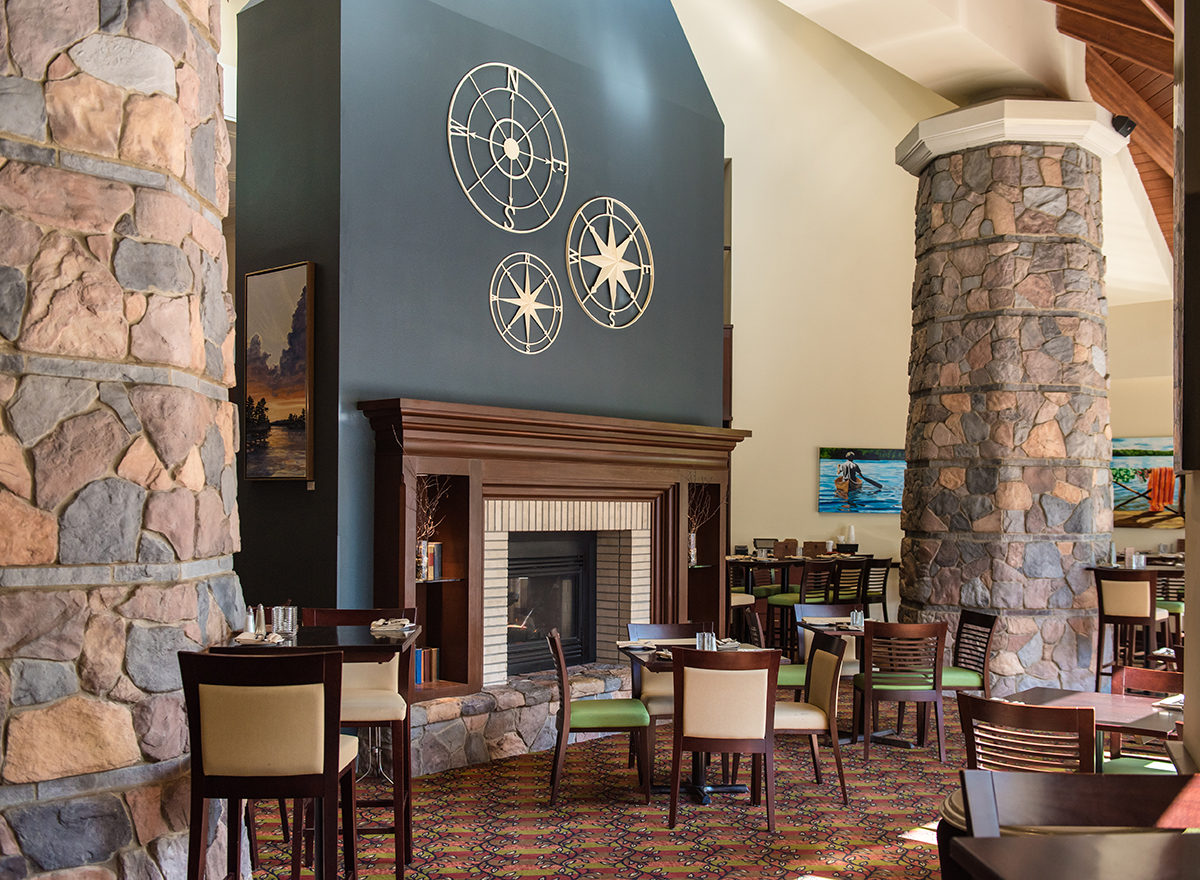 Dining
Dinner
A cozy spot for drinks, dinner and tapas selections.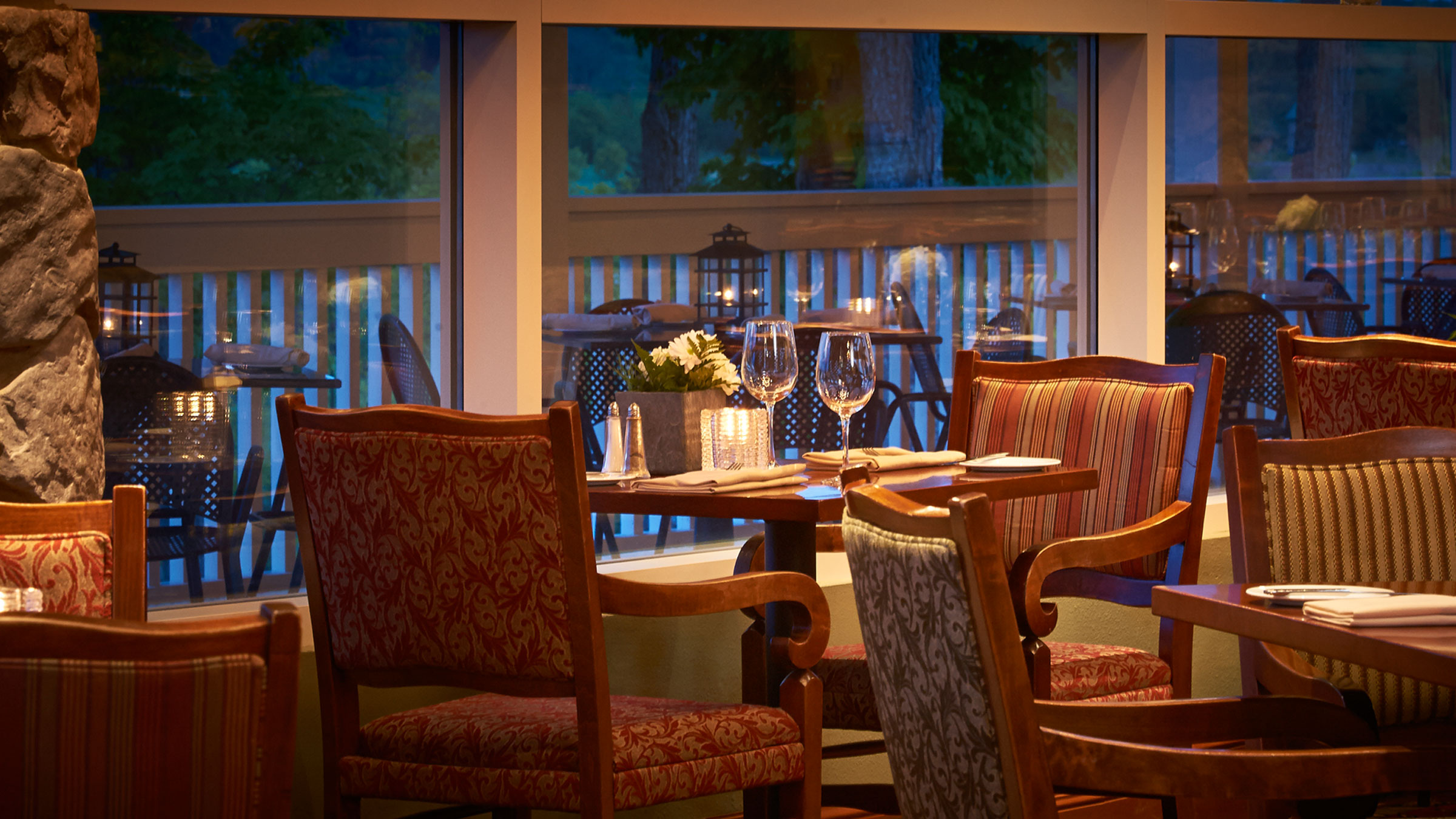 Dining
Breakfast, Dinner
Muskoka dining with sweeping lake views.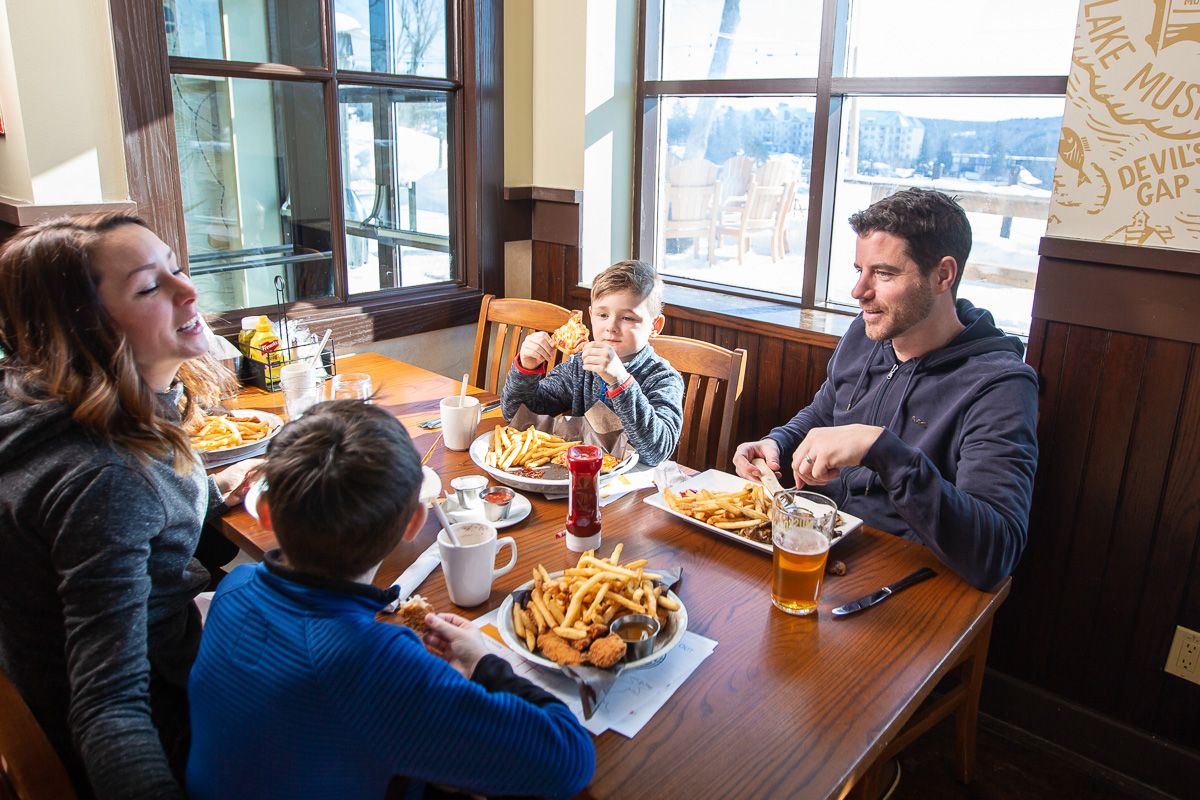 Dining
Lunch, Dinner
Serving casual favourites with one of Muskoka's best views.