No two golf swings are the same, as all abilities have different limitations. Things that are similar are basic fundamentals at the address and impact position. All golfers have personal goals, whether that be looking to beat your friends, lower your handicap, or just wanting to start a new activity. We can personalise a plan to help achieve your goals.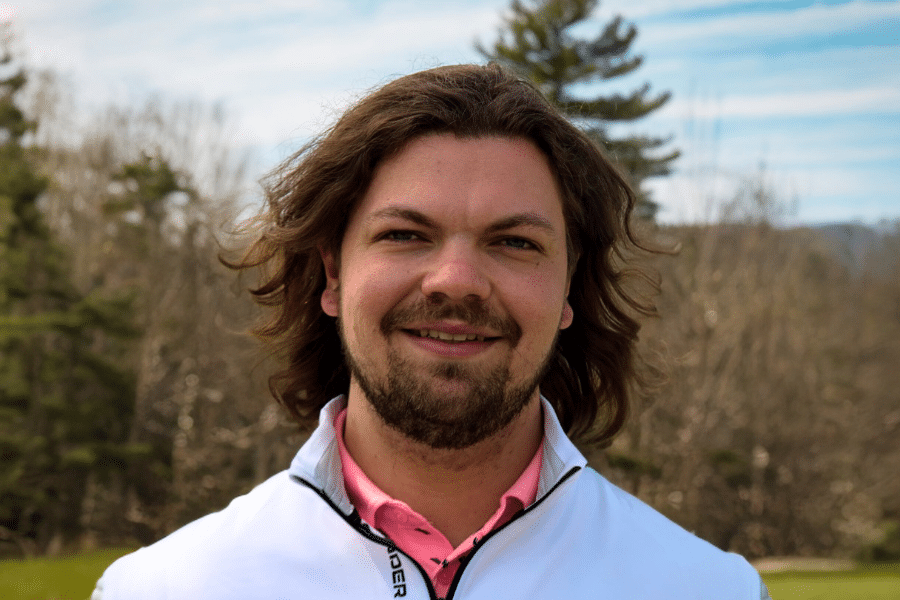 Matteo Nobile, PGA Professional
Passion is what drives me. The passion for the game of golf, passion for my home of Muskoka and passion for Deerhurst golf. As a kid I was honoured to call Deerhurst my home club, playing the majority of my rounds at the Deerhurst Lakeside golf course but on special occasions was spoiled enough to play Highlands. My passion for sports drove me to pursue an undergraduate degree at Bishop's University. After graduating I went head first into a career in golf, starting a Deerhurst Resort followed by a year as the Assistant Professional at Grandview Golf Club.
After understanding the fundamentals of a golf swing, we start to have some fun! Starting to enjoy the next level begins with working on shot shaping, preparation and course management . All people learn differently, through the use of various drills, video analysis, face to face lessons and launch monitors we can work together to find the best way to reach your goals.
 Adults

$85 for 1 session

$215 for series of 3

$315 for series of 5

Junior

Single $60/person
Series of 3 lessons $160/person
* HST is additional to all prices
This program is designed to teach the basics of golf-  Perfect for the brand new golfer!  The game of golf is very complex and trying to learn it can be scary but after this session you will have basic knowledge on how the game works. Will cover the purpose of different equipment, how to play a golf hole, and golf course etiquette. Understanding the basics of golf can turn a frustrating experience into a great day!
1 hour sessions

$30* per person (Maximum of 5 people per session)
* HST is additional
---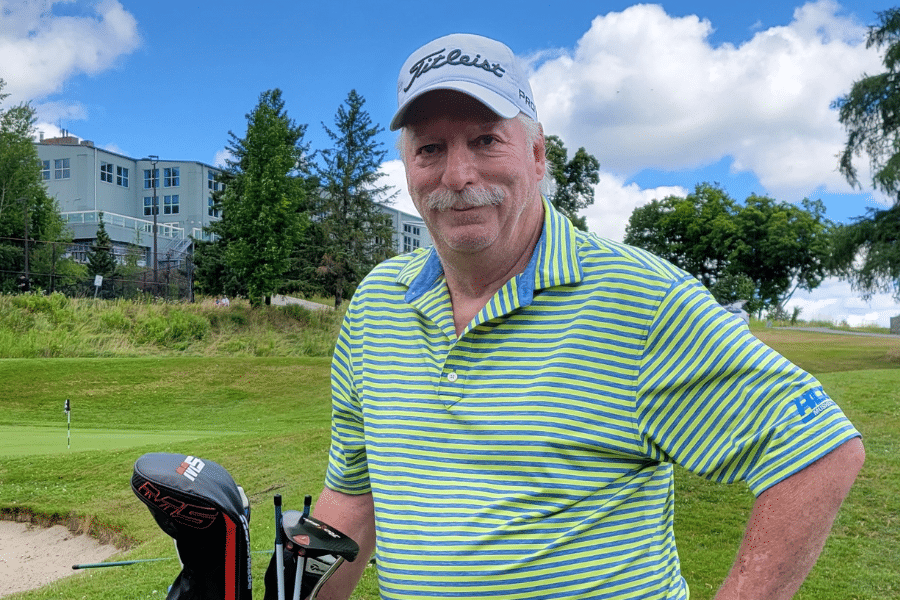 Paul Kennedy, Class A Lifetime PGA of Canada
For experienced golfers looking to improve their game, golf instruction is available at Deerhurst Resort with Class A lifetime PGA of Canada pro, Paul Kennedy, a Canadian tour winner, two-time national champion and five-time Canadian Open competitor. As the founding golf director at Deerhurst, Paul's wealth of experience can provide a solid foundation to help finetune shot-making skills for low handicappers.
Paul is available at the Deerhurst Lakeside golf practice facility on Tuesdays and Fridays. Lessons are based on availability and advance booking.
Junior – Single $75/person; Series of 3 lessons $175/person

Adult – Single $100/persons; Series of 3 lessons $250/person

Adult  – Couples/Two Golfers $175
HST is additional to all prices.
---