6 Things We Bet You Don't Know About Fall in Muskoka
Everyone knows that the Fall foliage in north Muskoka and Algonquin are some of the most spectacular in the province. Brilliant reds and almost neon orange take over the landscape, set off by the double blue of Muskoka's sunny skies and shimmering lakes. From mid-September to mid-October, even locals who see them year after year are annually amazed at the stunning display. There are so many ways to take part in nature's annual show — by foot on myriad hiking trails, on the water paddling or touring by boat, cycling on country roads, by car on winding fall colour routes, or even right inside the foliage on a Treetop Trekking challenge where you literally can't get any closer to the colours.
While the changing colours headline the show, they form the backdrop to so many unique activities to experience in cottage country. Here are the top things you might not know about Fall in Muskoka — specifically Huntsville, which is on the edge of Algonquin Provincial Park and known as "Muskoka's Adventurous Spirit." It's also here that Deerhurst Resort is located, being in many ways a complete microcosm of the quintessential fall colours experience with so many activities, trails, boating opportunities and glorious vistas right on property, making it an ideal home base for your leaf-peeping adventures.
Move over, RMS Seqwun, and tell Winonah II the news. North Muskoka has its own steamboat experience too! While modest compared to the more famous Gravenhurst-based steamships, the charming SS Bigwin offers tours of the beautiful Lake of Bays imbued with the history of yesteryear. The SS Bigwin first plied the waves of Lake of Bays in 1925 when it was purchased by the Huntsville & Lake of Bays Navigation Company. It wasn't long until its primary purpose was to ferry guests, many of them famous, to the storied Bigwin Inn. Now beautifully restored, SS Bigwin offers public cruises which depart from Dwight and Dorset, which are just a 20 and 30-minute drive from Huntsville along spectacular fall colour routes until Thanksgiving. While delighting in Fall in Muskoka vistas from the boat, you'll be entertained by the knowledgeable captain as he shares intriguing stories about the legendary past of Lake of Bays.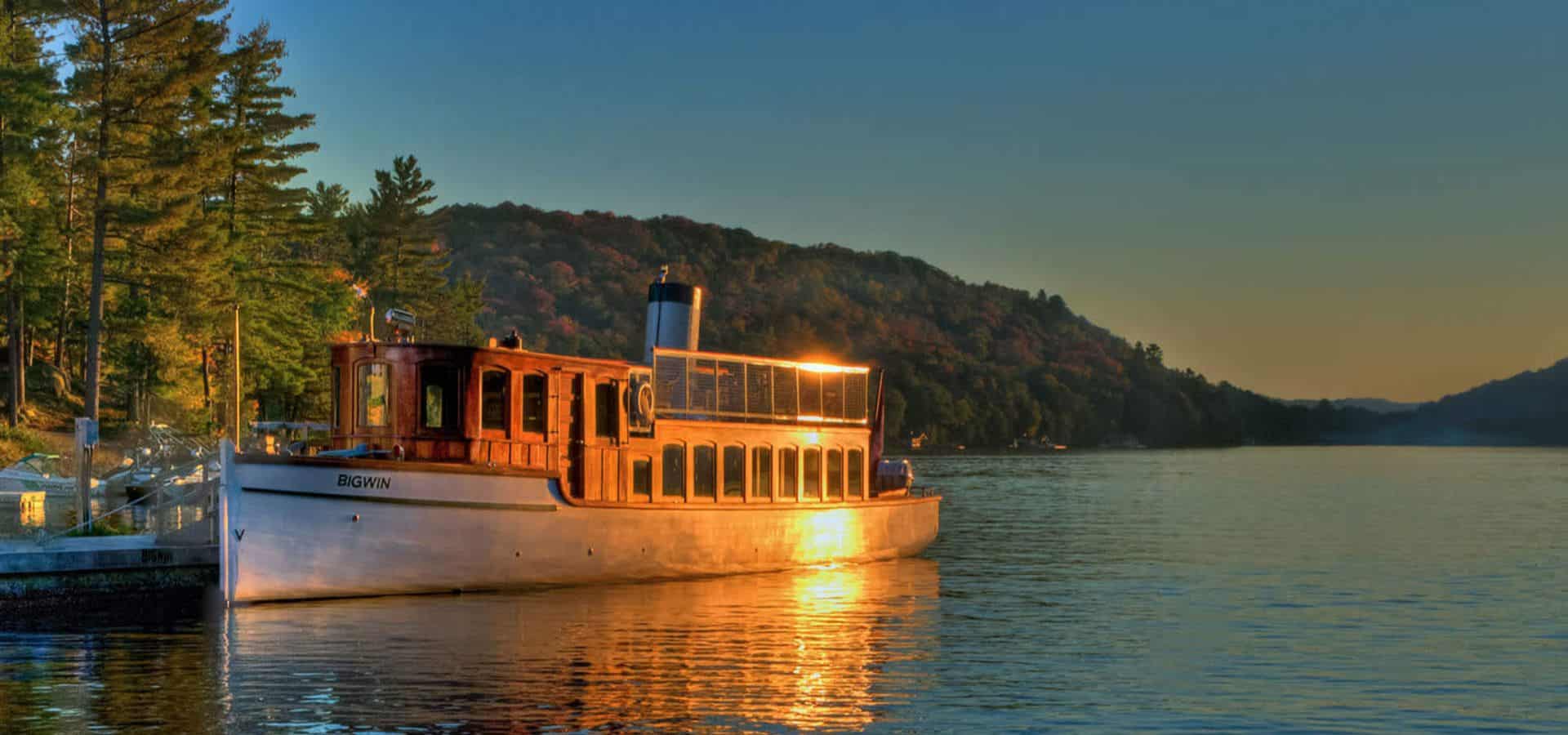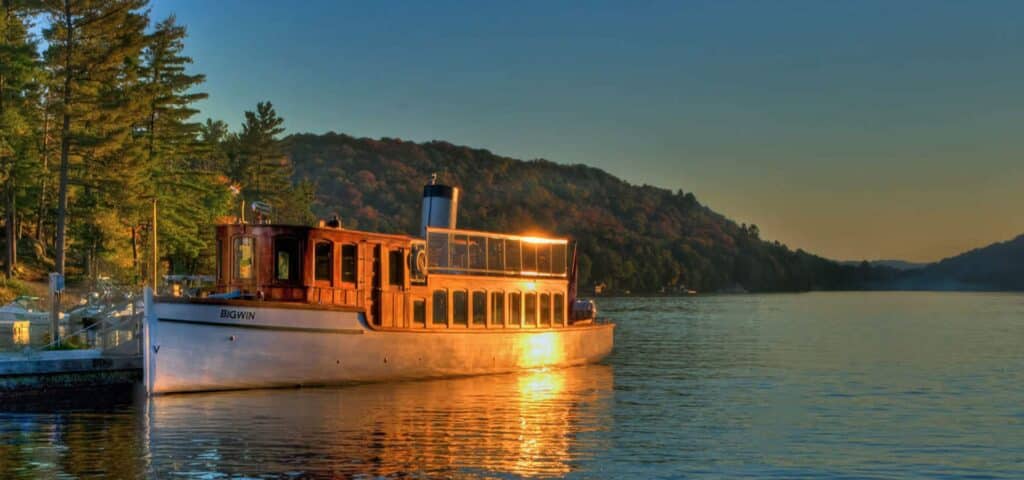 Not One. Not Two But THREE Provincial Parks to Explore Just Minutes Away
Algonquin Provincial Park, located about 30 minutes from Huntsville, is famous all over the world for its wilderness trails, paddling routes and wildlife viewing opportunities of Fall in Muskoka. While it is undoubtedly the big Kahuna when it comes to leaf peeping, Arrowhead Provincial Park offers glorious trails just 5 minutes from town and 10 minutes from Deerhurst Resort. Take in the National Geographic-worthy views of the cliffs at the 'Big Bend,' a lookout perched above the Big East River or make the trek to Stubb's Falls. Speaking of falls – did you know that Oxtongue River – Ragged Falls is a provincial park as well? Located just this side of Algonquin Park, Ragged Falls is one of Ontario's top 10 waterfalls and a favourite fall colour experience. Day-use vehicle permits require advance booking for Algonquin and Arrowhead parks.
This just in: If you're heading toward Algonquin Park on Hwy 60, keep your eye out for this creative new installation commemorating artist Tom Thomson's connection to the park: Come see Stick Man Tom as Part of Huntsville Festival of the Arts collaboration.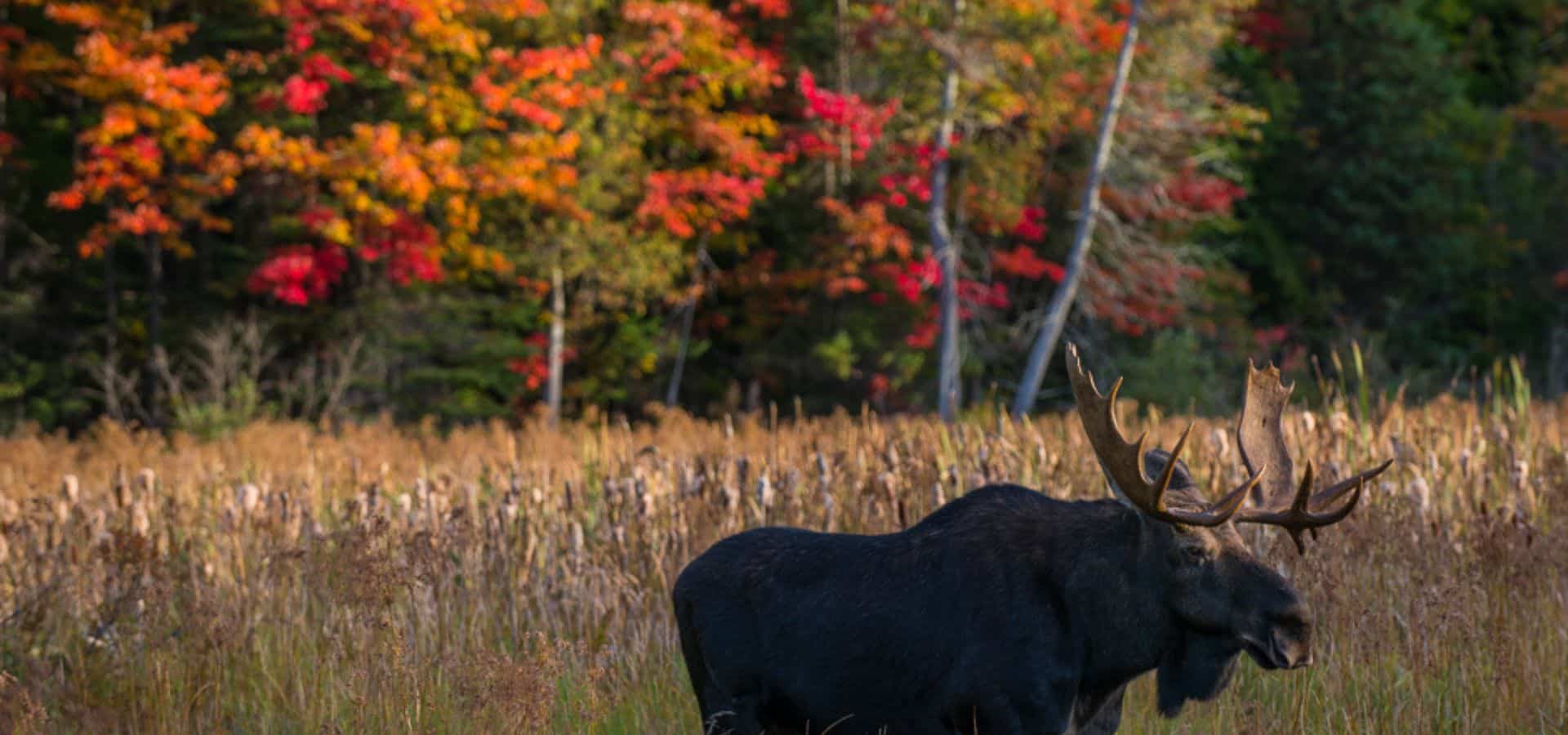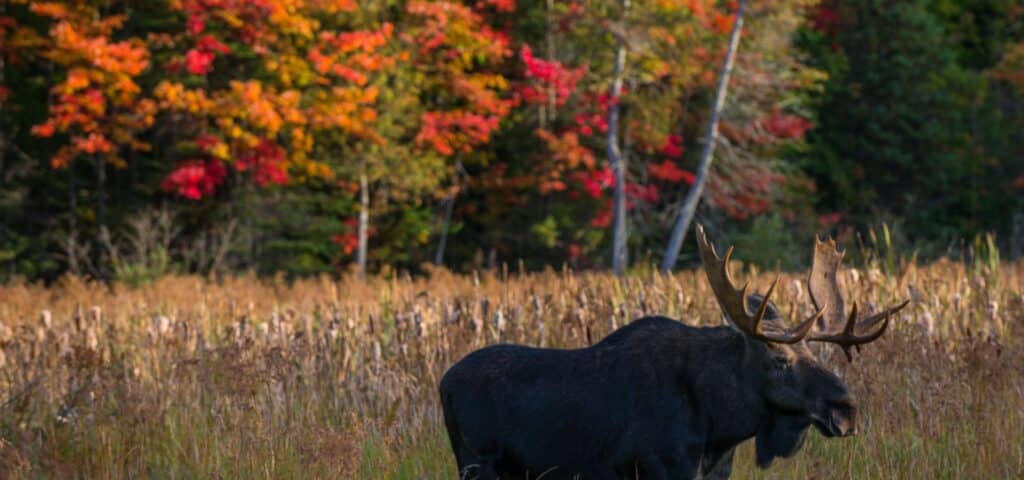 From mid-September to late October, this destination garden nursery just outside Huntsville is transformed into a jaw-dropping display of Fall in Muskoka. Spreading out over acres are interactive fall displays, children's games, live entertainment, magicians, and food trucks, plus a cornucopia of garden products, home décor, Christmas gifts, and so much more.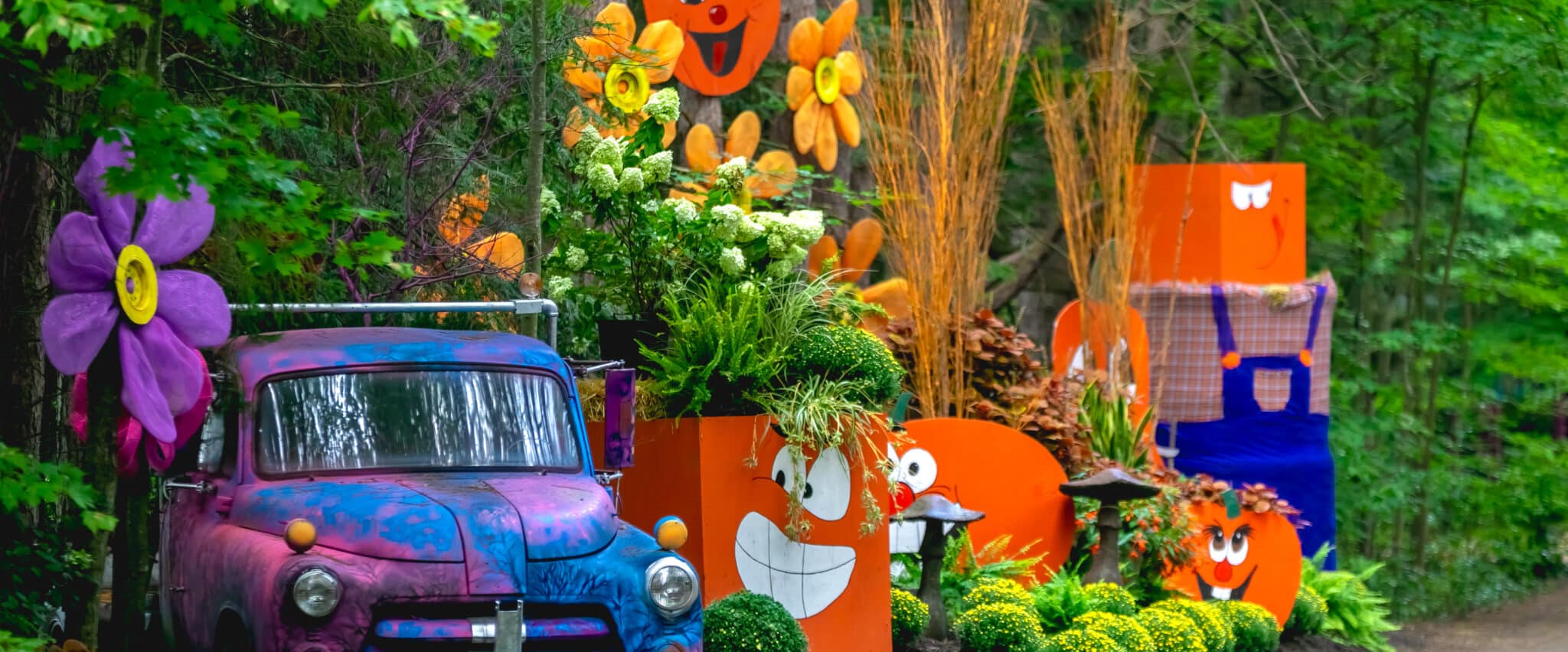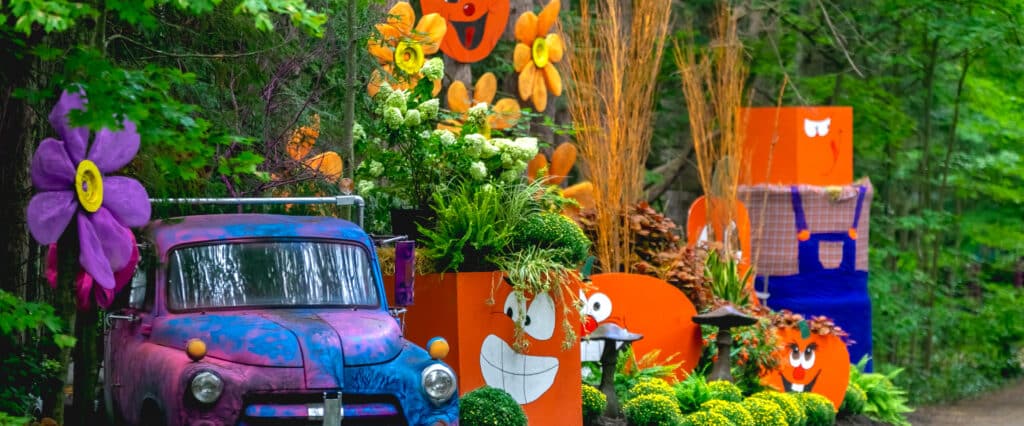 Open weekends through to Thanksgiving
Have you ever thought about how the early settlers in your area experienced Fall? Well, now you can step back in time and fully experience the history of a reconstructed pioneer village. It's a great way to get a glimpse of what life was like back then!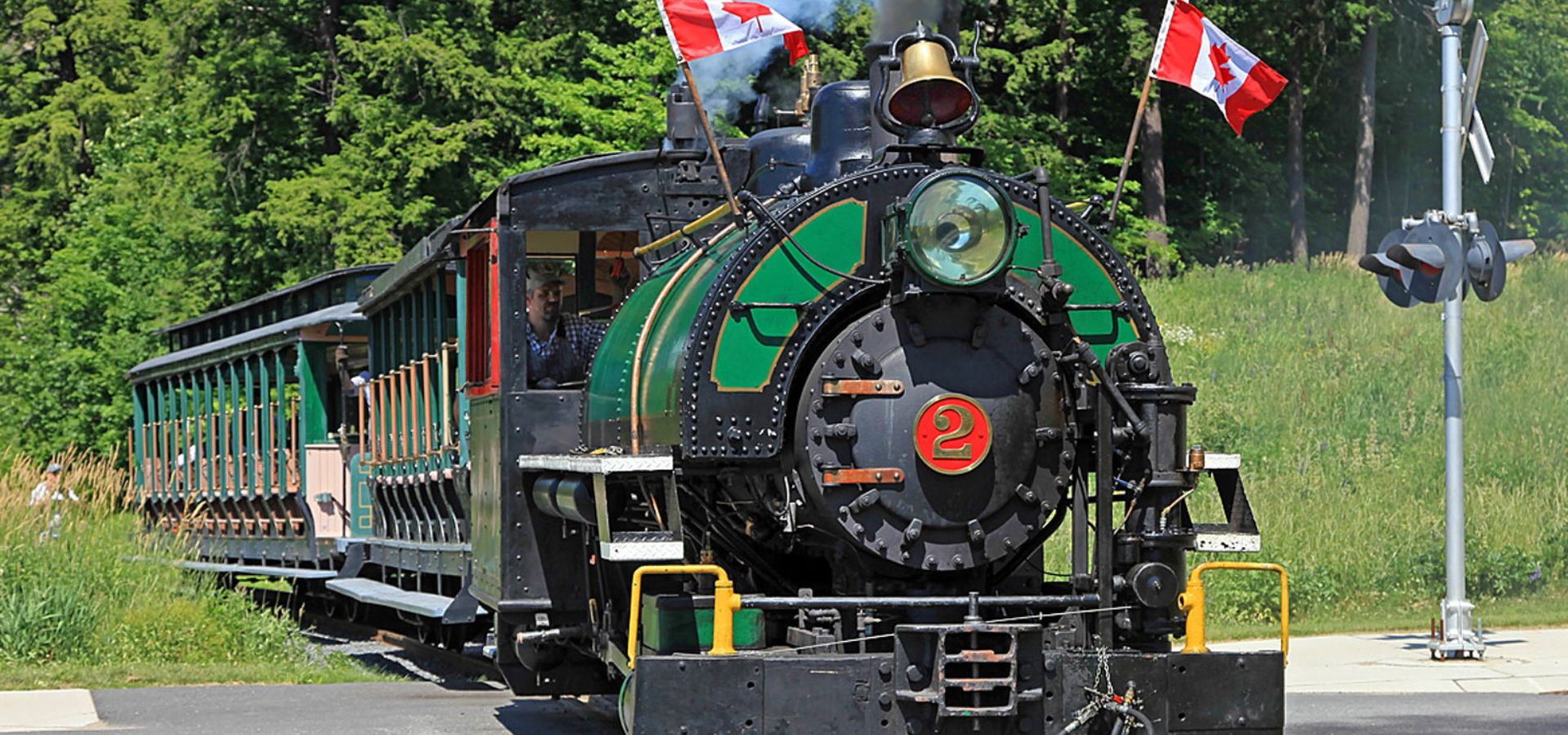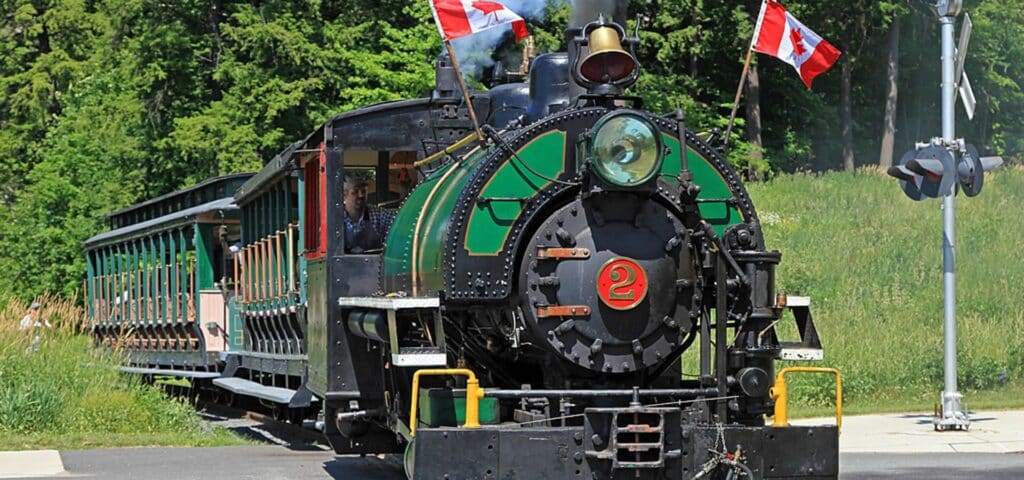 One of the best ways to see Fall colours is from the water, but getting access to a boat isn't exactly easy, and even more difficult if you don't have the required boaters license. Unless you're at a resort like Deehurst, where there are options to book your own guided pontoon boat with an experienced guide, here you'll traverse the historic canal that connects Peninsula Lake to Fairy Lake, waving to cottagers, spotting fish, birds, ducks and other wildlife, and feeling the freedom of the wind on your face.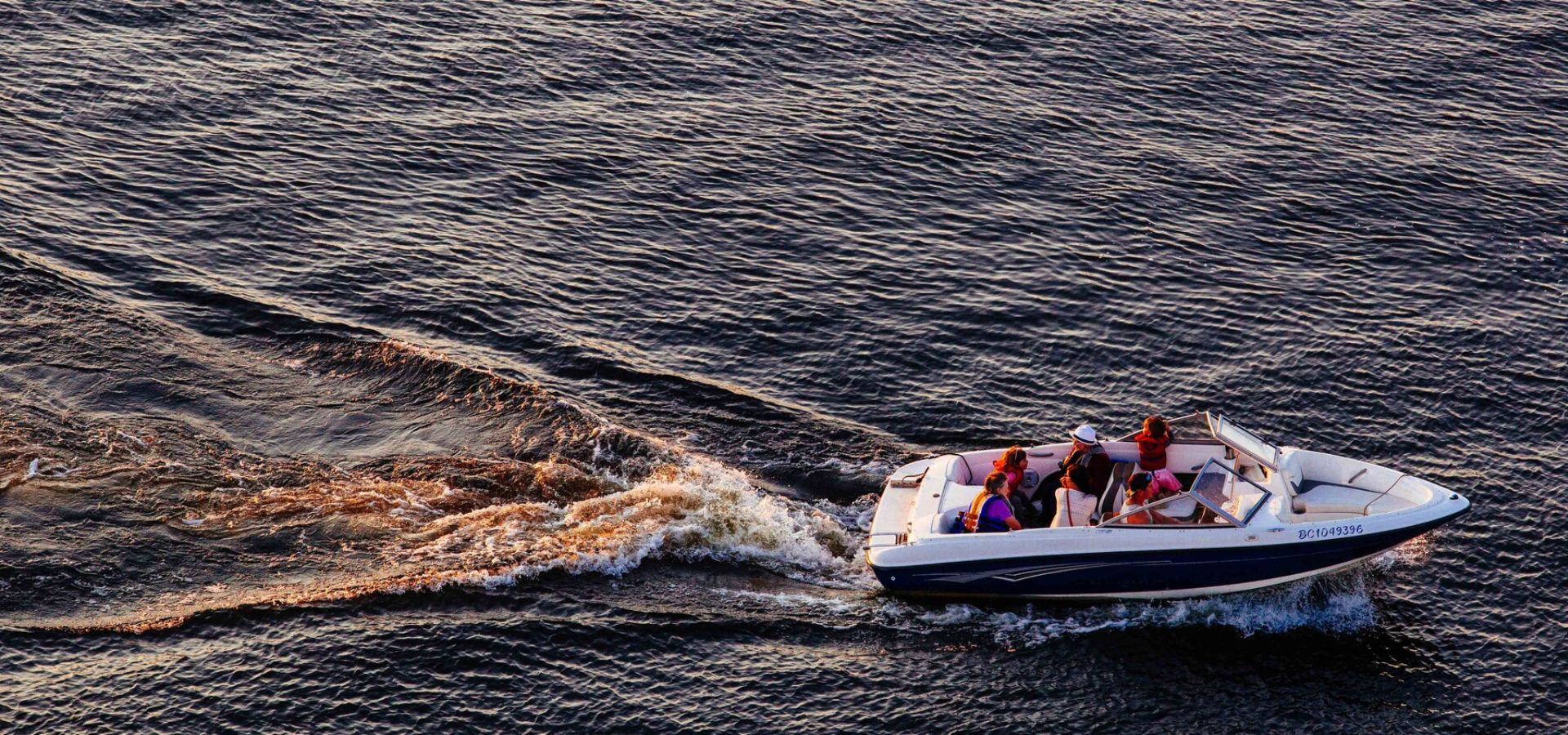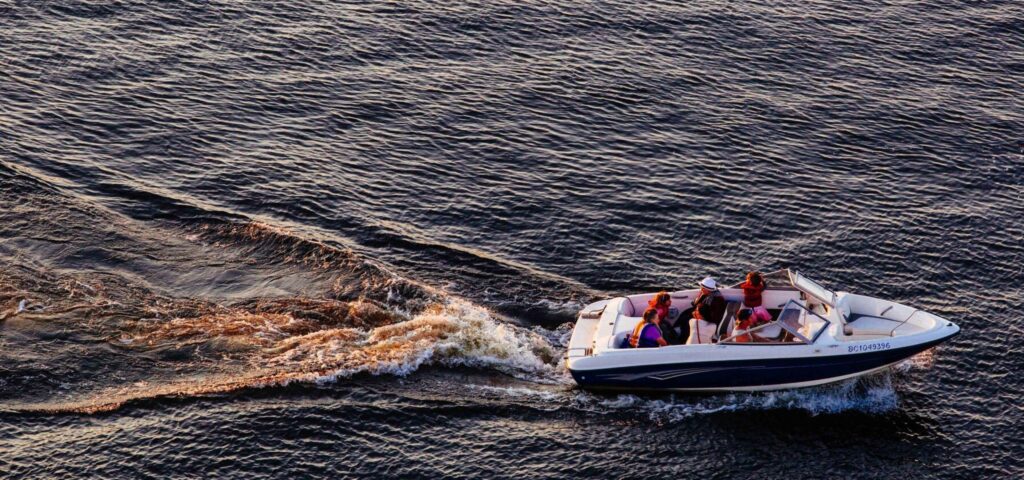 Fall is an awesome time to explore small towns in Ontario, with unique shops, bakeries, eateries and parks. Huntsville would be an A-Lister for a fall visit with its vibrant downtown (which underwent a major beautification facelift in 2021), charming River Mill Park and town docks on the Muskoka River. But what makes strolling Huntsville a truly unique experience is the Outdoor Group of Seven Gallery, with 90+ murals depicting replicas of Canada's most famous painters, who knew, loved and painted this area, creating a distinctive Canadian art style in the process. A bonus is the life-size bronze sculpture of Tom Thomson outside the town hall and Algonquin Theatre(complete with canoe), the group's precursor whose mysterious death in Algonquin Park is almost as famous as his paintings.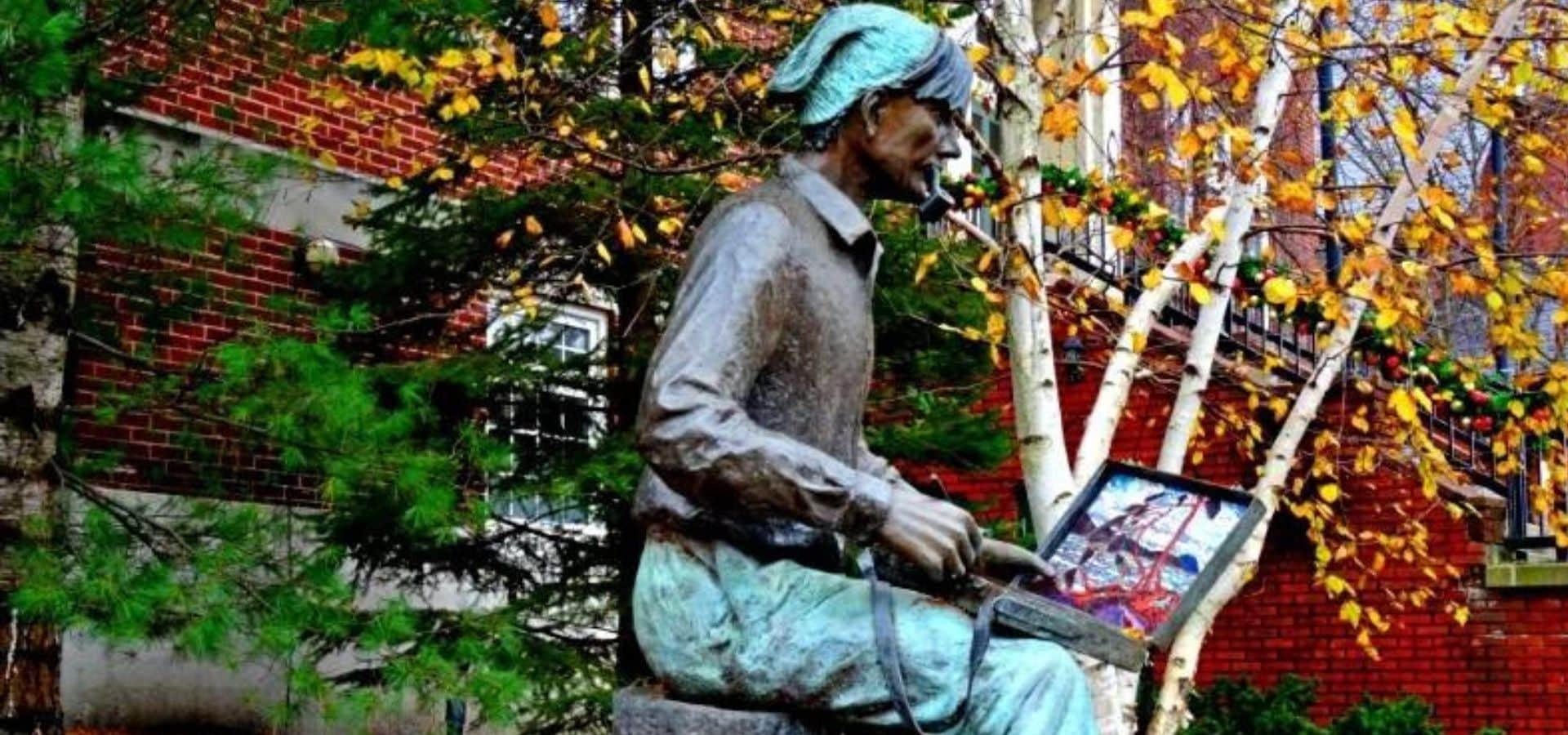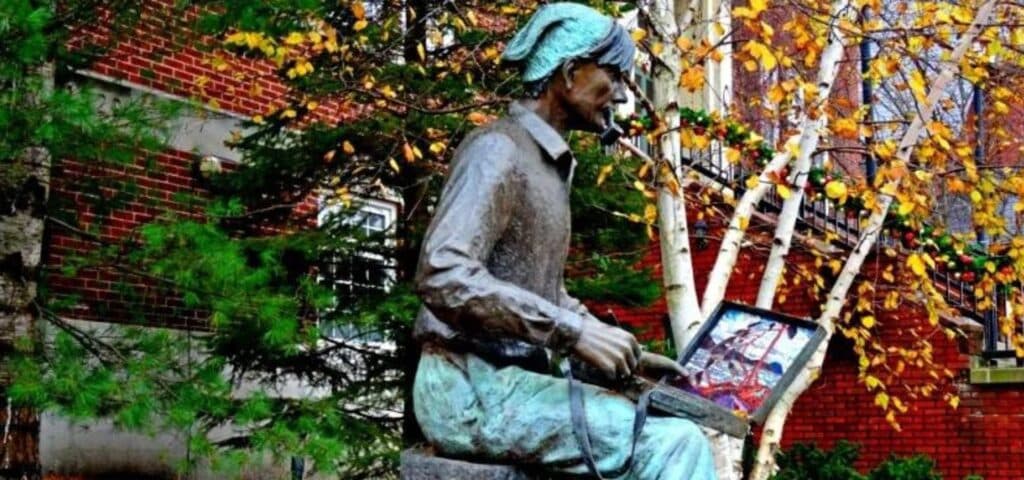 If You Go: Deerhurst Resort offers a variety of packages perfect for Fall getaways plus even more great Fall activities available onsite like E-Bike rentals, Treetop Trekking, Yamaha ATV tours and so many more. For your best deal, choose the Autumn Escape Special with a $50 dining credit. Another great offer especially for a Fall colours trip north with friends, the Muskoka Road Trip package includes a fuel voucher, chicken wings, craft beer and game time at the golf/multi-sports simulator. Choose a midweek stay for the best values and to avoid heavier fall colour traffic in popular spots like Algonquin Park.
Browse all offers and book your stay here:
---