Per Ontario's Step Three, indoor dining and outdoor dining are available with physical distancing between tables and other Covid-19 measures still in effect. See our complete Covid-19 protocols here.
Muskoka's Favourite Steakhouse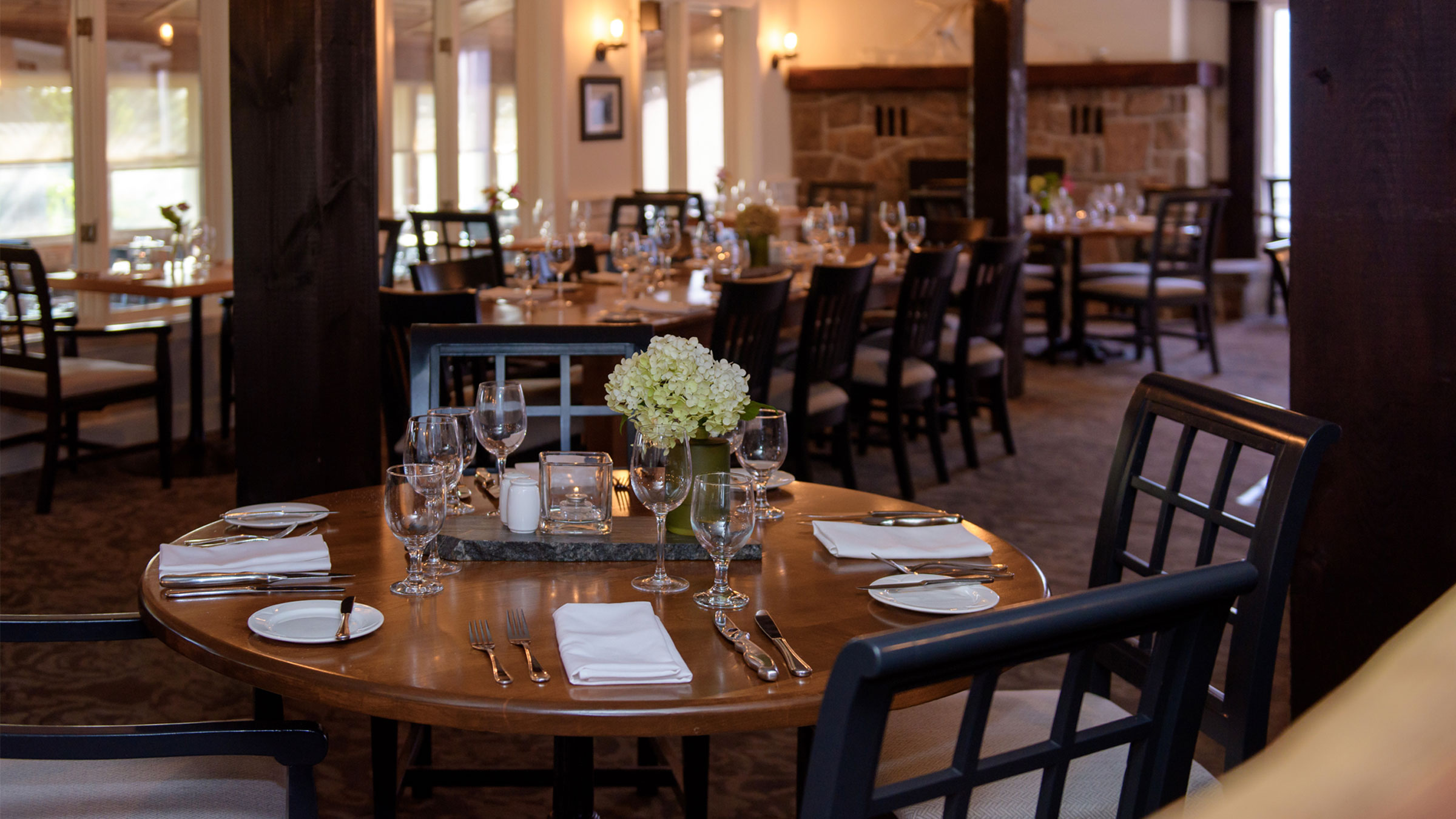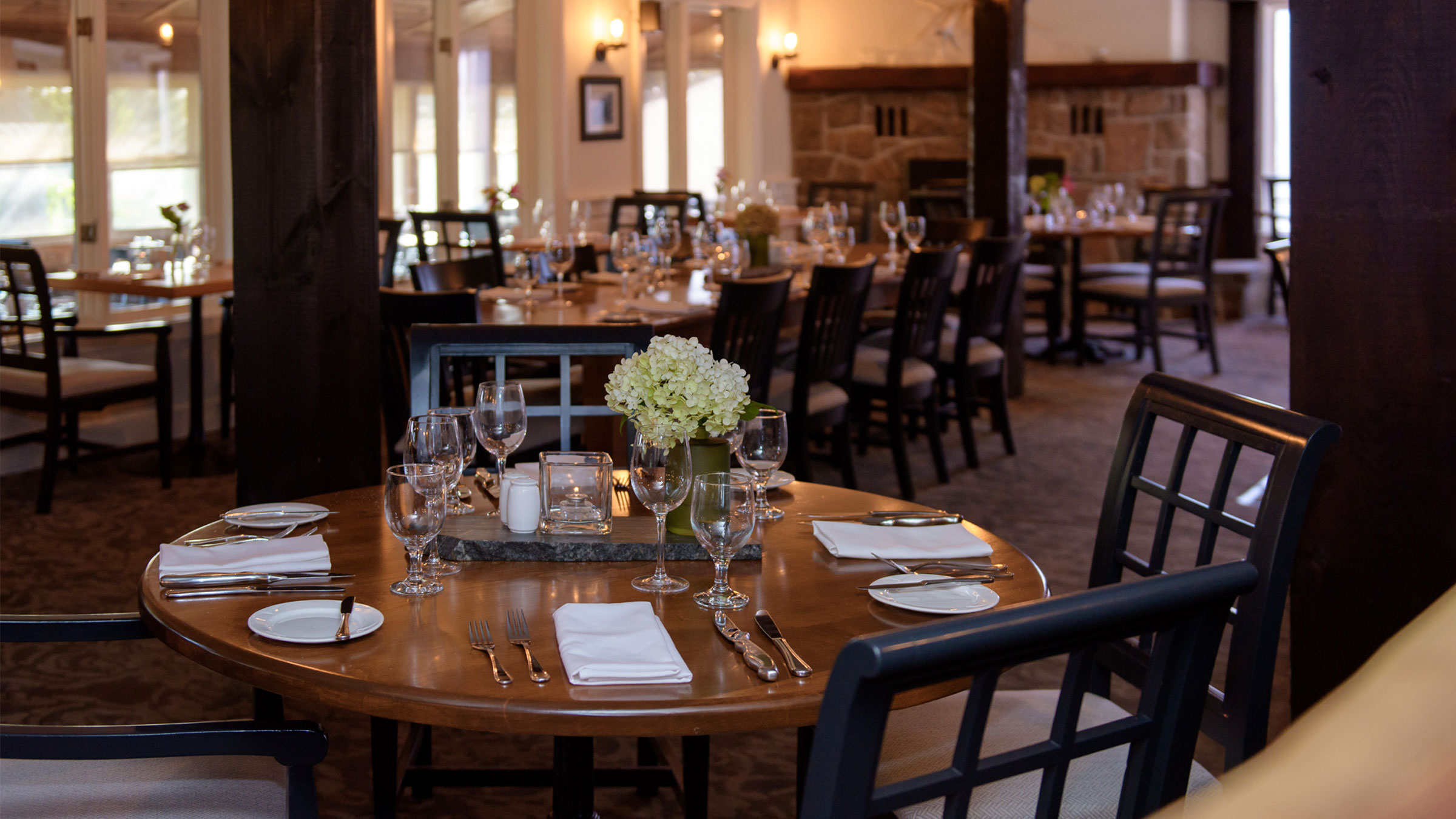 Open Wednesday – Sunday 5pm – 9pm | Reservations required 
Located beside the Deerhurst Highlands Golf Pro Shop on Deerhurst-Canal Road
Deerhurst's popular summer steakhouse, The Antler, is definitely geared to the carnivore crowd. In addition to the exceptional selection of AAA Canadian steaks, this year's dinner menu tempts with a 40 oz. Tomahawk steak or the to-die-for pan seared Japanese Kobe striploin steak. For adventurous tastes, tuck in the Braised Bison Short Rib or triple your flavour experience with our Mixed Grill Tasting featuring Roast White Stripe lamb chops, wild boar sausage and braised game bison.  On the lighter side, fish, fowl and pasta dishes make for perfect choices after a crisp salad or classic appetizer. 
Overlooking the historic canal between Fairy and Peninsula Lakes, this loghouse restaurant offers the perfect Muskoka dining experience whether looking for local cuisine, celebrating a special occasion or planning your next date night. An outdoor campfire on the patio offers the perfect spot to relax and enjoy the views of the golf course and historic canal between Fairy and Peninsula Lakes. 
The Antler Steakhouse Dinner Menu
Currently Closed: Highlands Golf Clubhouse Lunch by The Antler Steakhouse
---