The Antler Steakhouse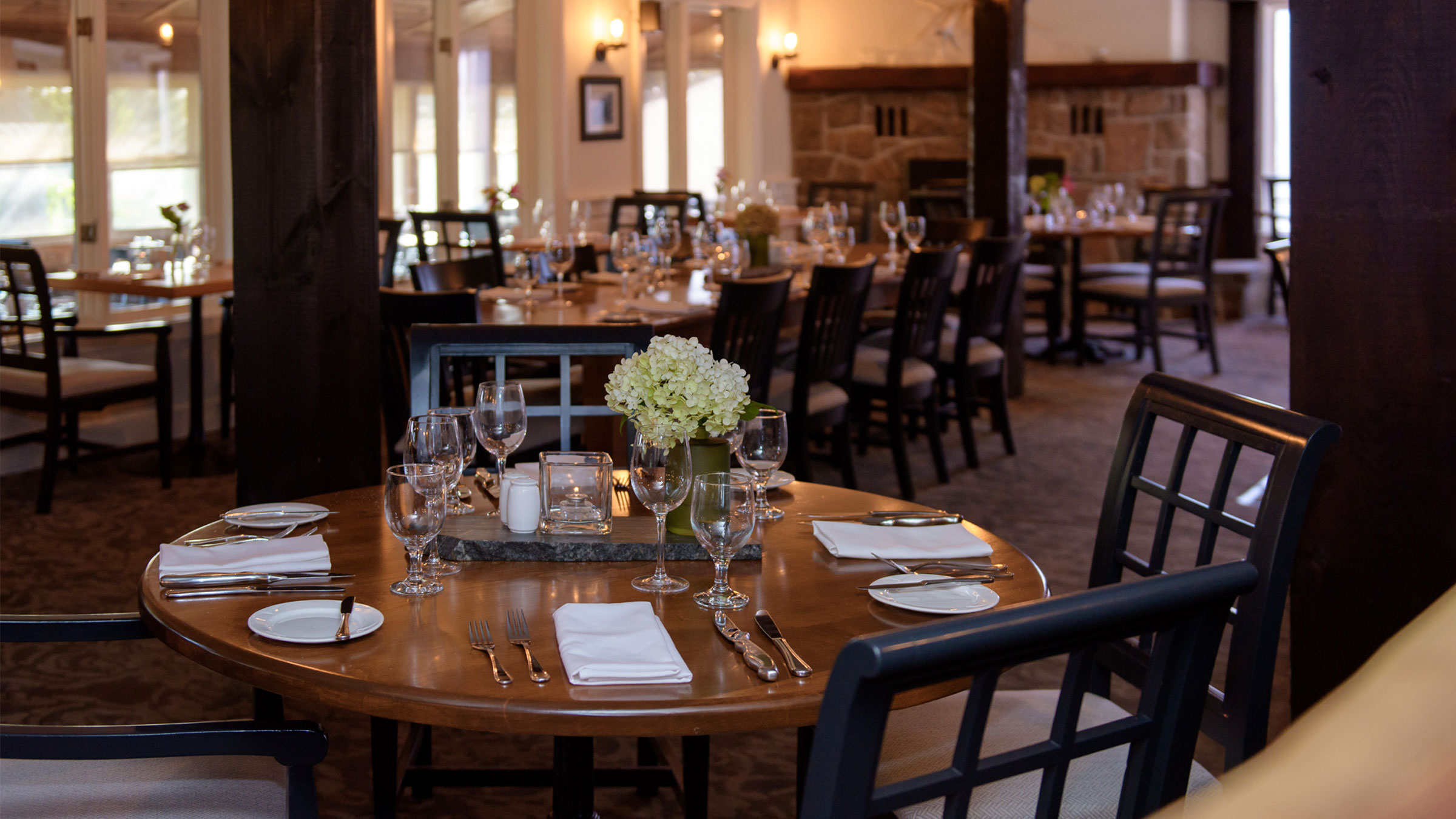 Open May – October | Located beside the Deerhurst Highlands Golf Pro Shop 
Now Open for Dinner with a New Menu for 2019!
Deerhurst's popular summer steakhouse, The Antler, is definitely geared to the carnivore crowd. In concert with Deerhurst Executive Chef, Rory Golden, Chef de Cuisine, Gus Gulmar has introduced a number of new dishes at The Antler Steakhouse for the 2019 season, most notably the whopping 26oz. Tomahawk Steak, inspired by Chef Roger Mooking's visit to Deerhurst last fall.
In addition to the exceptional selection of AAA Canadian steaks, this year's dinner menu features new items like Shrimp Cocktail featuring Ontario-grown shrimp (really!),  Lobster & Crab Bisque with a crabcake in the centre, Cedar Plank Arctic Char from Collingwood and, on the opposite end of the culinary spectrum, a Vegetarian Ravioli with plant-based vegan and gluten-free noodles. Of course favourites like Antler's Caesar Salad, Brome Lake Duck & Beetroot Carpaccio, Lamb Two Ways, Braised Bone-in Beef Short Ribs and Cocoa Nib Crusted Venison Loin are among the delectable choices featured, along with double the number of sides for steaks.
Overlooking the historic canal between Fairy and Peninsula Lakes, this loghouse restaurant offers the perfect Muskoka dining experience whether looking for local fare, celebrating or planning your next date night. An outdoor campfire provides the perfect spot to relax and enjoy the views of the golf course and historic canal.
Located in the same building as the Deerhurst Highlands golf pro shop and lounge, The Antler also serves a Highlands Clubhouse lunch is daily from 11am – 5pm. Here, golfers can relax and enjoy a beverage before or after their round on the patio or in the lounge area tucked between the main dining room area and Deerhurst Highlands golf pro shop.
Highlands Clubhouse Lunch Menu
---
Hours Of Operation:
May – August 2019
Lunch: Daily 11:30am – 5pm
Dinner: Wednesday – Sunday 5pm – 9pm (closed Monday & Tuesday) Please reserve here
Live Music Every Friday in July & August!
______________________________________________
September & October
Please check availability and reserve dinner here
Dinner reservations required, hours of operation may vary. 
705-789-7113 ext 4308