Deerhurst Resort Announces the Appointment of Andrew Buwalda as General Manager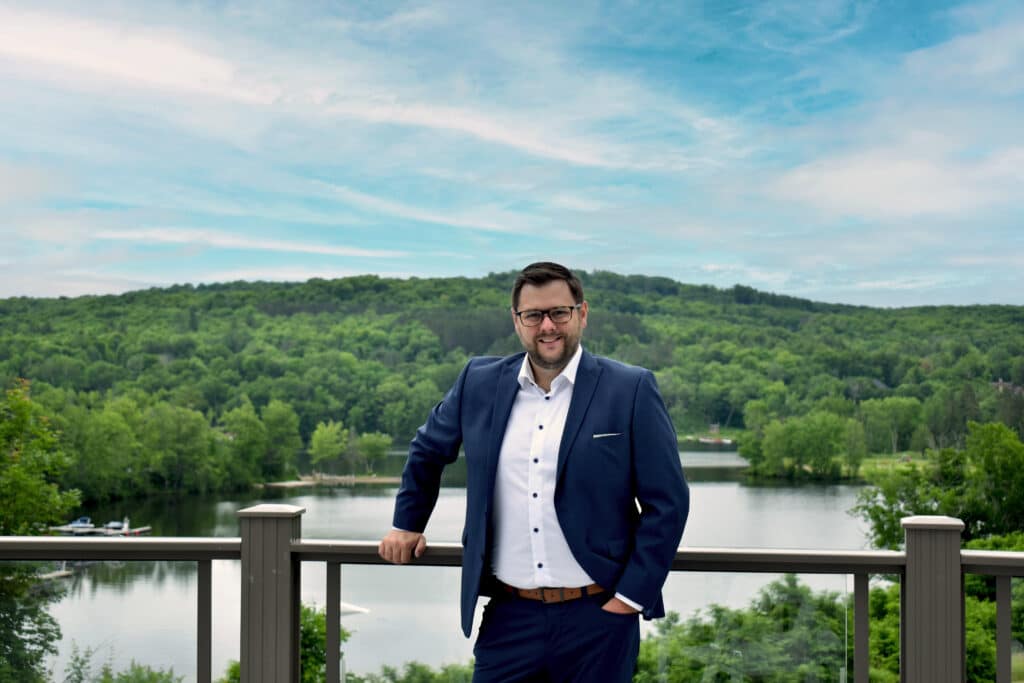 Deerhurst Resort is pleased to announce the appointment of Andrew Buwalda as General Manager effective June 22nd, 2023, reporting directly to Jonathan Reid, Chief Operating Officer at Freed Hotels and Resorts.
Andrew's passion for hospitality started at Deerhurst Resort in 2010 as a co-op student. He is a graduate of MacMaster University and Niagara College where he holds two Bachelor's Degrees. Andrew continues to support Niagara College, as the co-chair of the Professional Advisory Council for their hospitality degree program. Andrew's love for Muskoka returned him to Deerhurst following graduation. Since then, he has quickly moved through various finance and leadership roles in the hospitality industry, most recently as the VP of Finance & Operations for the Hotel Association of Canada. His robust operational background then led him to the role of Regional Director of Finance at Freed Hotels and Resorts (Deerhurst Resort and Muskoka Bay Resort). 
"I'm so grateful to have the opportunity to be a part of the Deerhust team," said Andrew Buwalda. "Deerhurst and Muskoka both hold special places in my heart. I am so excited to help continue the traditions of hospitality for which Deerhurst is so well known. I feel very fortunate to be surrounded by such a strong team of hospitality professionals who are so eager to bring people together in Huntsville and Muskoka."
A lifelong resident of Muskoka, Andrew grew up in the Bracebridge area, spending summers working at his family's marina. Andrew also volunteers his time to several local and hospitality organizations where he serves as a member of the board of directors (HFTP – Hospitality, Finance & Technology Professionals, Huntsville Municipal Accommodation Tax Association and the Huntsville Hospital Foundation). His passion for hospitality and extensive industry knowledge often sees him travelling to new places and exploring hotels around the world.
Deerhurst Resorts' continued commitment to showcasing the ultimate Muskoka Experience naturally aligned with Andrew Buwalda's core beliefs, inherently leading to his new position. Deerhurst Resort wishes Andrew the best of luck in his new role and looks forward to working with him as Deerhurst Resort enters an exciting new chapter of its storied history.