Escape Cabins & Axe Throwing
Zig Zag Escape Cabins – Puzzling Mystery Games!
Submerge yourself in the stories, solve puzzles, codes, clues and problems and discover hidden secrets! These escape cabins have something for everyone. Games are designed to engage all ages from 10 and up. Choose from two different cabins; Uncle Tick Tock's Circus and Kracken Casino. The games are challenging and fun but with a twist to ensure all can remain involved and enthusiastic throughout the adventure! These escape cabins emphasize teamwork and require you to work together to conquer the puzzles.
"Uncle Tick-Tock's Traveling Circus" is an elaborate circus wagon owned by one of the greatest showmen on earth! Uncle Tick Tock has been traveling the world sharing his love of the circus and casinos, but has plans to retire soon. He wants to leave his lucrative business to someone who loves the entertainment business just as much as himself, so it is up to you and your family to prove you are worthy by solving the puzzles he has created.
In Uncle Tick-Tock's circus you will explore the world of magic and solve tricks to locate Uncle Tick-Tock's most prized possession which is under lock and key in a mysterious chest somewhere in the trailer. Don't clown around too long, you only have one hour to solve the puzzle.
"Kraken Casino" is set in a steampunk era, and it is up to you and your family who are members of "The Resistance" to find and destroy an electrical power source before it can destroy the world. You will be playing a number of casino type games such as roulette and blackjack to achieve this goal.
"Sven's Last Secret and The Artist is Missing Zig Zag's original escape cabin games are still fresh and fun!
Daily: 5pm – 9pm Monday – Friday; 10:am – 9:30pm Saturday & Sunday
Base price – $100 (for up to 3 people), after that additional adults are $34.50, children are $29.50; HST extra.
Online reservations can be made at www.zigzagescaperooms.ca
---
Zig Zag Axe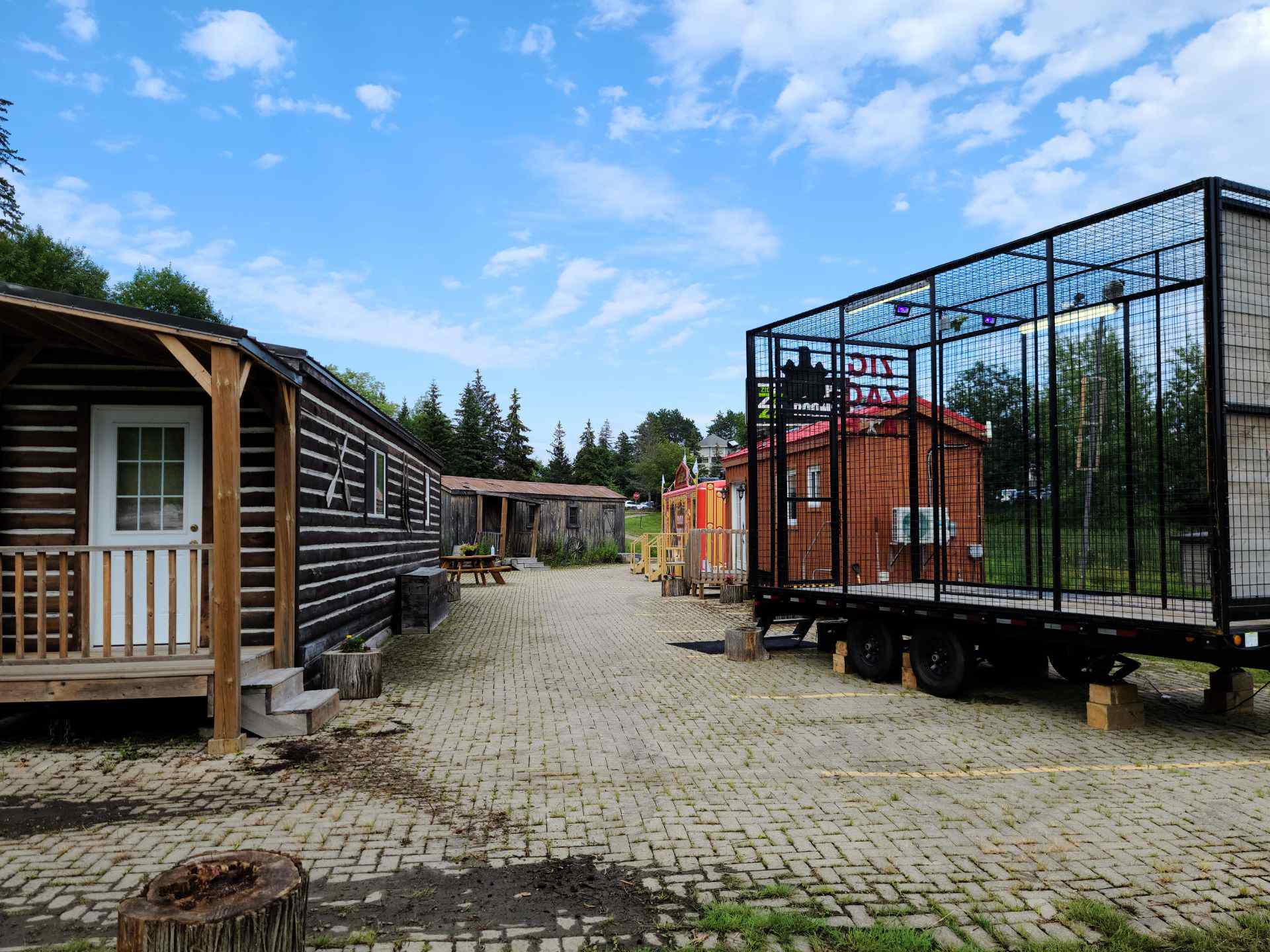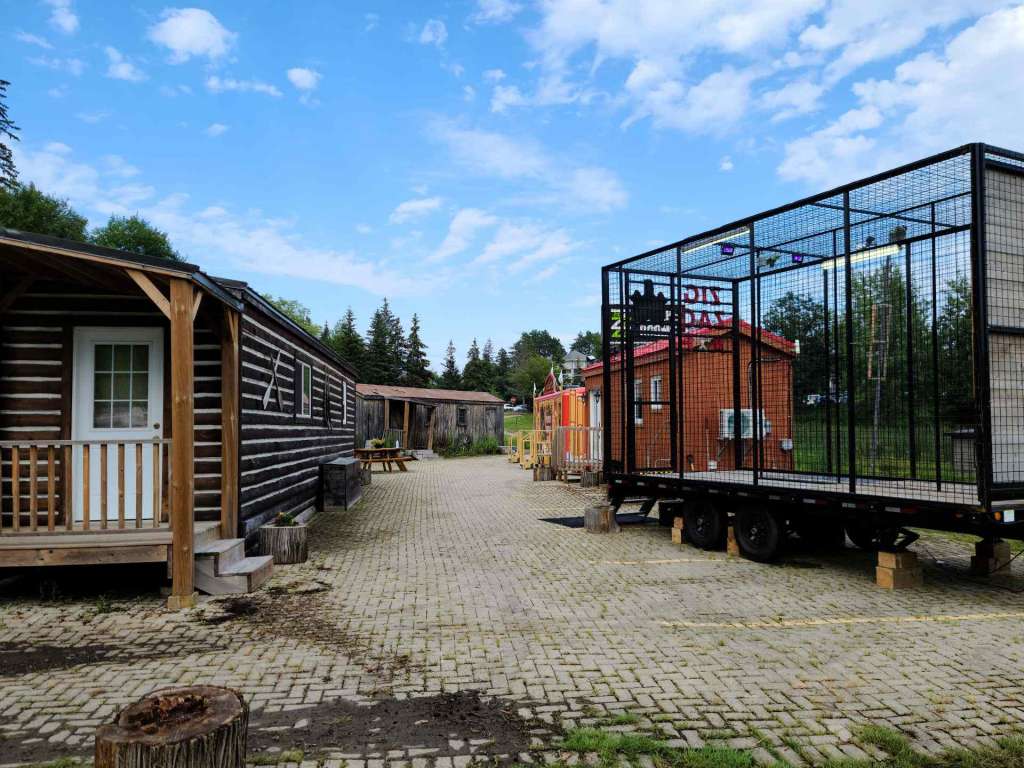 ---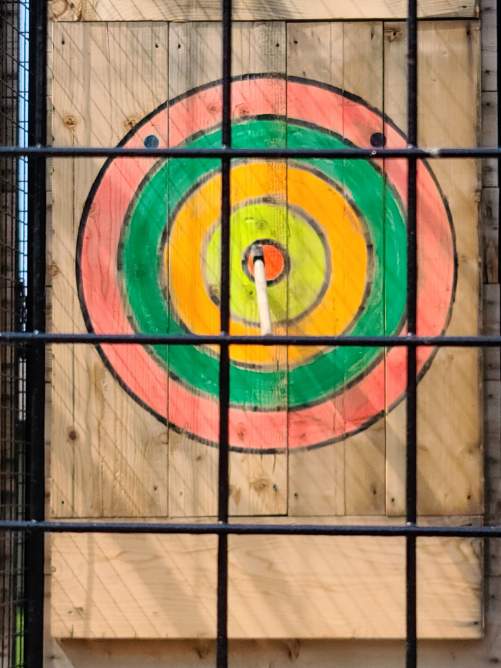 Zig Zag Axe is an outdoor attraction, open to 16 years of age and older.
We feature two enclosed 12 foot lanes, and can accommodate 4 players at once. Our certified axe master will teach you how to throw an axe. You and your friends will have a blast.
Daily: 5pm – 9pm Monday – Friday; 10:am – 9:30pm Saturday & Sunday
Rate: $25 per person for 1/2 hour; HST extra
Book online at www.zigzagescaperooms.ca