Why It's Key to Plan Next Year's Golf Tournament Now
Whether it's a company golf day, charitable fundraiser or an out-of-town outing, make next year the year to come out swinging! Now is the perfect time to gather a few ideas to help keep your eye on the ball – and planning on the fairway. Here are a few tips to help get your 2016 golf tournament off the tee…(had to do it).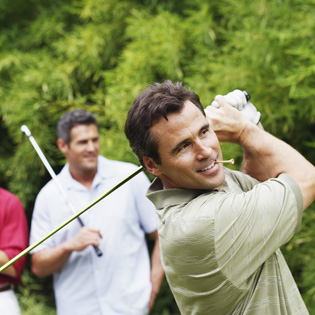 Plan well in advance. Planning should start as soon as you've decided to host an event. If you're going to put a really good tournament together, which includes searching for sponsorship, the sooner the better is best. Choose your course early, or risk missing out on a prime date. Find a course that allows bookings up to one year in advance, that way you can secure the date you want and go from there.
Don't have a specific date? When selecting your golf course/venue, ask the golf professional if there are any non-prime dates they would sell at a cheaper price than a prime date. Plus the further in advance you book, the more options you have – and if the cheapest date happens to be at the beginning of the season, you'll be all set because you started planning early. The most popular dates are Friday through Monday for smaller golf outings, and Mondays, Tuesdays, and Thursdays for larger charity events.
It's all in the name. Why settle for the "Sixth Annual Golf Classic", when a creative name can brand your event, and differentiate yourself from other local events. Giving yourself plenty of time to come up name will allow you to be more creative, and bounce ideas of of others.
Fill the field. The secret to filling the field is relationships. Nine committee members asking four friends to fill a foursome equals sold out. And because you have your date booked so far in advance you can get the notice out there so that it's marked in everyone's calendar.
Fuel the players, plan your meals in advance. Depending on your start time, meals can be served prior and/or following the completion. A simple BBQ buffet lunch followed by a plated dinner are very popular inclusions. Many charity events canvas local restaurants asking if they would be interested in offering all participants with a food tasting located on one of the eighteen available holes. Adding food tastings on the course during a tournament helps increase the perceived value of the day.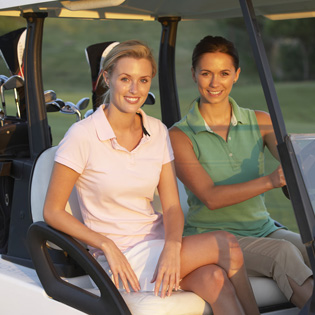 Help remove the fear factor. Take away any fear many less skilled golfers feel when participating in corporate golf tournaments by starting your event with some basic golf instruction from a club golf professional. New players can pick up valuable swing tips and learn course etiquette, while other more skilled players, might brush up on some important fundamentals before the round.
Don't wait till the snow starts to thaw, starting to plan now will help ensure that your 2016 golf tournament is a success.
Deerhurst offers exceptional service when it comes to planning golf tournaments. Home to two 18-hole golf courses including Deerhurst Highlands, one of Canada's top-rated and a must-play in cottage country. Our highly experienced team of PGA of Canada professionals rely on following a few simple rules: Being prepared – researching the company or charity and anticipating the clients' questions. Listing, Communicating and adapting.
Ian Blay, Director of Corporate Golf Sales for Deerhurst Resort and Horseshoe Resort says "It's such a relief for first time organizers when they realize we'll look after all the details, from playing formats to prizes, scoring to signage, hole contests and on the course food tastings."
---