Algonquin Park Wolf Howls
Experience Wolf Howls in Algonquin Park
Known for offering visitors unique and truly Canadian experiences, Algonquin Park is a must-visit destination. Visitors can do everything from day hikes through wooded trails where wildlife can be spotted, canoe trips on one of the many lakes, to exploring the Visitor Centre and so much more. But one of the most unique things they offer during the summer season is the Algonquin Park Wolf Howls. Last year they were successful in hearing the wolves and saw about 2000 people at the event. Algonquin Park has announced their 2018 potential wolf howl dates, with weather permitting – they must have minimal wind and no rain in order for the sound to carry through the park.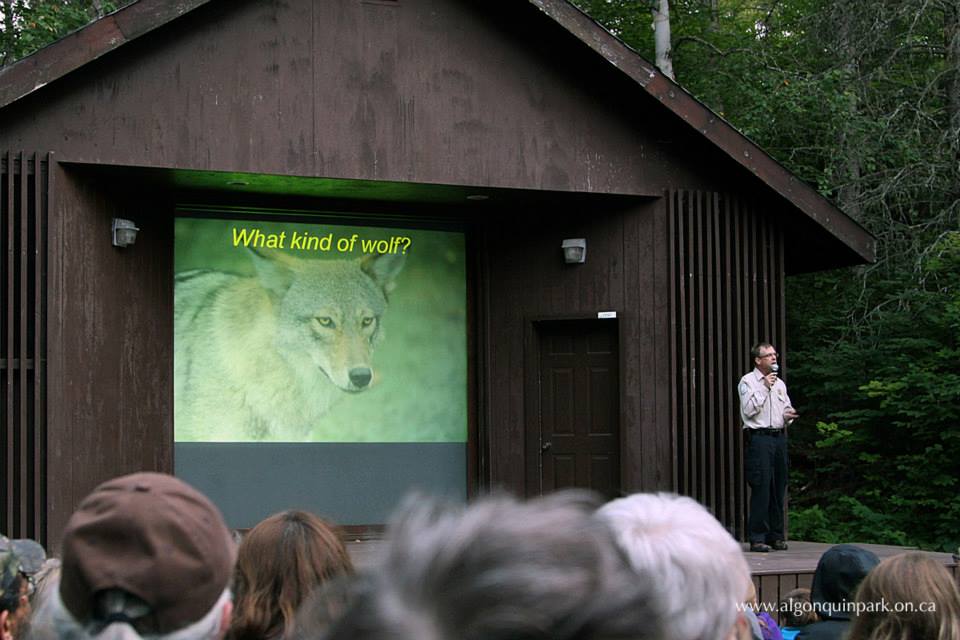 So what do you need to know about the Algonquin Park wolf howls?
Wolf howling expeditions take play on Thursday evenings in August when weather and accessible wolves permit from 8pm – 11pm August 2, 9, 16, 23 & 30, 2018.
The evening begins with an informative presentation about wolf history and ecology, then brief instructions and then it's off to hear the howls! Participants travel by car to certain places along Highway 60, where wild wolves may answer the imitations gives by an Algonquin Naturalist.
Some key things to note:
Participants must have a valid park permit which can be purchased at the West Gate.
Arrive early – the presentation takes place at the Outdoor Theatre.
Make sure your gas tank is full!
Dress warmly as this is an outdoor experience which lasts about 3 hours.
Leave your furry friend at home – no dogs are permitted.
Visit Algonquin Park's website to get more information.
Just 30 minutes away, Deerhurst Resort is your homebase to explore Ontario's most famous provincial park. Enjoy resort style accommodations after experiencing nature at its best. Book your stay here.
---