Make Your Own Long Weekend
Summer…days of the dock, jumping into a cool lake, time with friends and family, and dreaming of spending your long weekends in Muskoka. But have you looked at the calendar lately? There's a pretty big stretch from the August long weekend which mostly falls in July to the Labour Day long weekend which is in September… – Cue sigh.
Well we say forget that and make your own! August is one of the best months to getaway to Muskoka – no bugs, long hot days and warmer water temps – So we're all for taking an extra day or two and adding it onto what will be an already incredible Muskoka weekend.
Pack the car and enjoy the beautiful drive. If you head out on a Thursday and leave on the Monday you'll be smooth sailing with no traffic – plus most resorts offer lower rates on midweek stays. Note: Most resorts in Muskoka have a 4pm check-in time so no need to rush – your long weekend starts the moment you turn on the engine.
Find Your Adventure
Muskoka offers a TON to do – so having extra time to do it all means more fun, more adventure and more memories.
Thrill Seekers
Ever wanted to glide through the tree tops? Check out Treetop Trekking at Deerhurst Resort where you can climb to the tops of the trees and complete the course which includes a zip line and Tarzan jump. Note Treetop Trekking has a minimum age of 9 years.
What about heading out on the trails on ATVs? ATVing has become increasingly popular and there are lots of tour operators in the area like Yamaha Riding Adventures that provide lessons, equipment and a great experience on Muskoka trails that are specially maintained.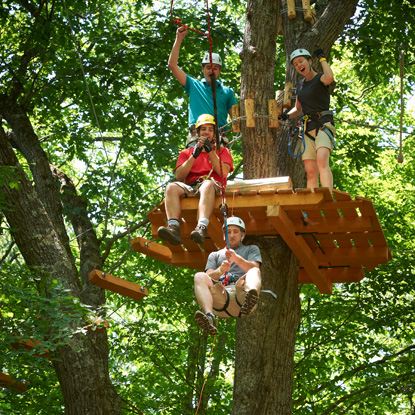 Adventurers
Make the trip to Algonquin Park – a must see in Ontario. Not a camper? Deerhurst Resort is just 30 minutes from the park and offers easy bookings with local tour operators like Algonquin Adventure Tours that offer guided experiences – so you can get a taste of nature without having to spend days planning, packing and preparing to survive in the wild!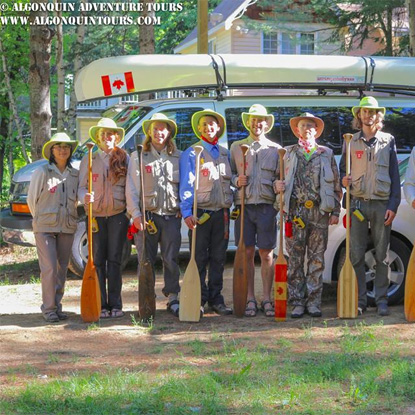 Water Fun
But of course you can just spend your days by the water. Swimming, kayaking, canoeing, SUP boarding…doesn't get much better than that. There are also great ski schools that offer waterskiing, wakeboarding, tubing, and so many more classic Muskoka water sport activities. And the best part? You've got the luxury of time, so you can book activities around your schedule.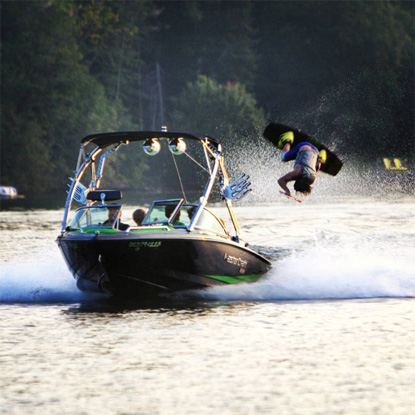 In fact that goes for everything – because it's your long weekend, you really do have the luxury of slowing it down and fitting in more of what you want to do…golf, spa…you name it. Everyone else only has a day and a half maybe 2 days– you've got 3 (or more depending how long you make your long weekend). So while everyone else has to hit the road Sunday afternoon, you and your family get to wave them all goodbye, turn around the doing a little dance because YOU aren't leaving.
We say forget the way to long of a stretch between Civic long weekend and Labour Day and take an extra day or two and tack them onto the weekend and make your own – you won't regret the extra days hanging out by the water thinking about all those other folks that are back in the office wishing they were you. Wait you'll be too busy to be thinking about them…
Make your own long weekend at Deerhurst Resort. With great summer savings, tons of fun for the whole family including, great dining, golf, outdoor adventures and tons more you may have to make it an extra extra long weekend! Book your stay now.
Posted July 6, 2016 by Ainsley Theis.
---