Upscale Your Eggnog (and Add a Muskoka Twist)
3 Ways to Upscale Your Holiday Eggnog
It's officially holiday season and what better way to get in the spirit than sipping on good old' eggnog! While regular eggnog is already a holiday favourite, Deerhurst Resort's Executive Chef, David Bakker is sharing his favourite ways to upscale your eggnog. 
"Eggnog is one of my favourite things to enjoy over the holidays, and it's even better when you add some creative elements," Chef Bakker says. 
Incorporating local Muskoka ingredients like Wildflower honey, Bala cranberries and Muskoka Brewery's craft beer (yes beer), these recipes will be a sure hit at your holiday gathering!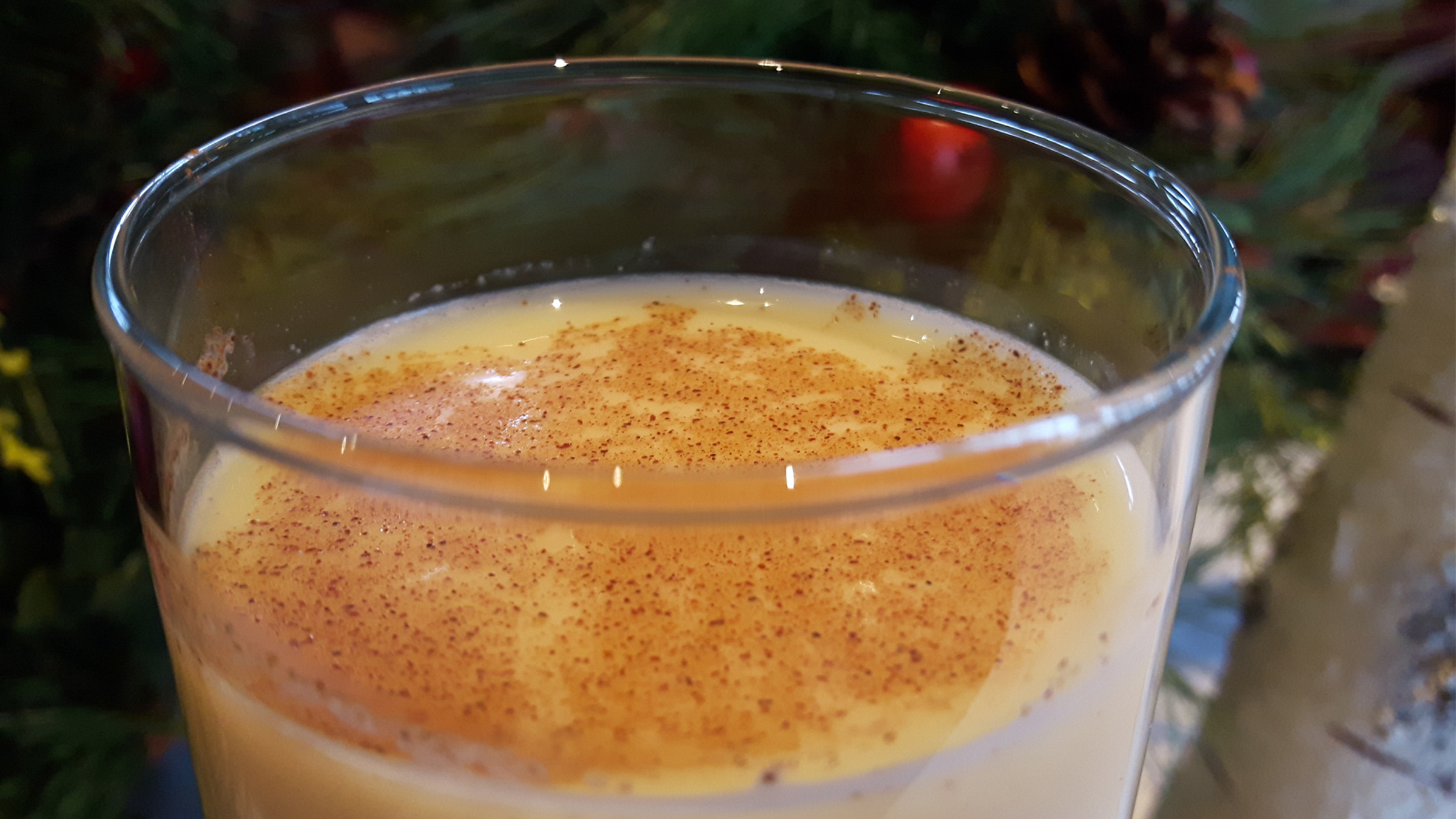 Eggnog Crème Brûlée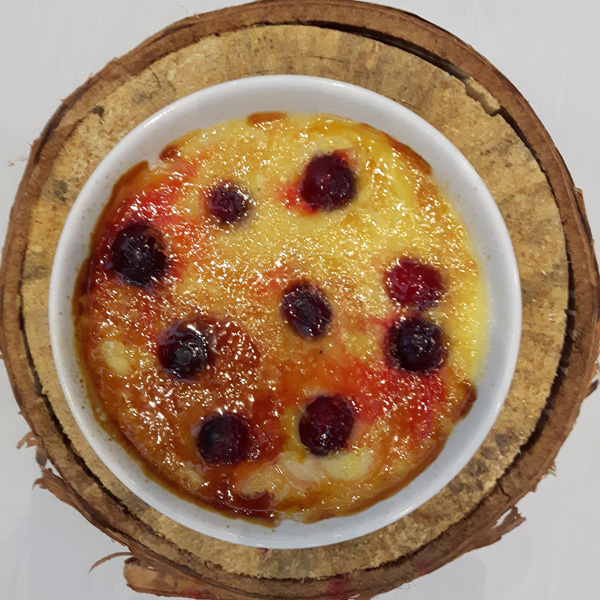 This creamy take on your standard crème brûlée will be a crowd pleaser at the dessert table – and easy to prep ahead.
What you'll need:
250 mL 35% Cream
250 mL Eggnog
7 Egg Yolks
100 g Sugar
Cinnamon to Taste
Wildflower Honey to Taste
Bala Cranberries to Taste
Optional *Brandy or Spiced Rum* to Taste
Directions:
Heat the cream over medium heat until it just comes to a boil.
While the cream is heating, mix the yolks, sugar, cinnamon, Wildflower honey and Bala cranberries together.
Slowly temper the hot cream into the egg yolk mixture making sure to not scramble the eggs.
Once the mixture is homogeneous, pour into crème brûlée dishes and bake in a covered water bath in an oven set to 300 F until the custards have just set or become jiggly in the center. Cool overnight in the fridge.
Place sugar evenly over the custards and brûlée using a torch. Garnish with Fresh Bala cranberries.
Kidz Holiday Frosty Noggin'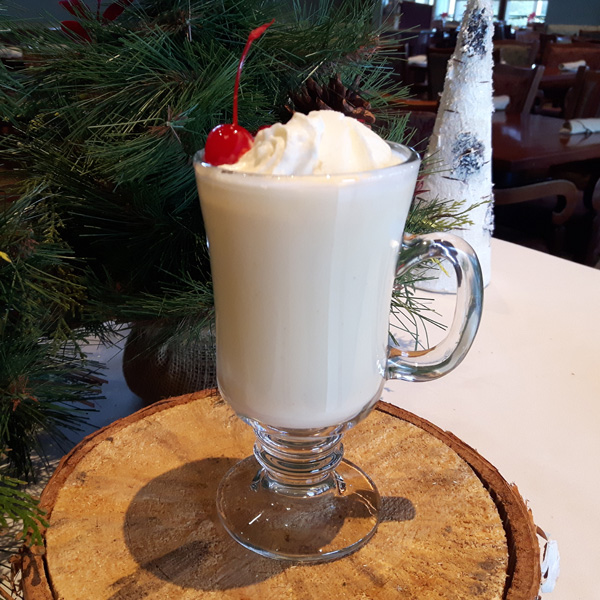 Kids will LOVE this holiday take on a ice cream float!
"I'm a father of 4 so having a kid-friendly eggnog 'mocktail' is a must," Chef  Bakker says.
What you'll need:
Eggnog
1 Scoop Vanilla Ice Cream
Cinnamon to Taste
Whipped Cream
Cherry on Top
Directions:
Pour eggnog into tall glass. Scoop vanilla ice and drop into eggnog. Top with cinnamon, whipped cream and a cherry!
Beer-Nog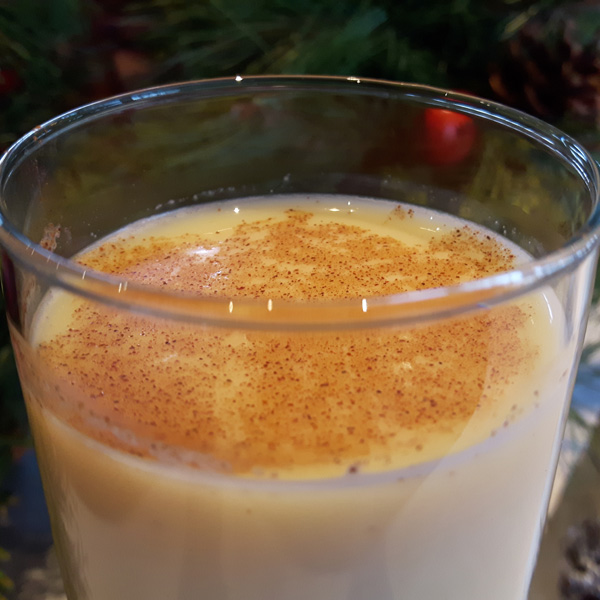 Beer + eggnog? Yes please! This refreshing sipper is bound to be a hit. 
What you'll need:
Eggnog
Muskoka Brewery's Winter Seasonal Ale
Directions:
Mix 1 to 1 eggnog and beer. Top with a little cinnamon and enjoy!
Plus enjoy these bonus recipes!
The Classic
You can never go wrong with the classic!
What you'll need:
Eggnog
Dark Spiced Rum Or Bourbon
Chef tip: If you like a fruity finish use Rheault Distillery Cherry Liqeur.
Directions:
Add 1oz of dark spiced run or bourbon to eggnog, sip and enjoy!
Eggnog Martini
Add a little sophistication to your holiday party with this eggnog cocktail. 
What you'll need:
2 ounces Vanilla Vodka
1/2 ounce Amaretto
3 ounces Prepared Eggnog
Freshly Grated Nutmeg for Garnish
Directions:
Fill a mixing glass with ice. Add the vodka, amaretto and eggnog. Shake and strain into a chilled martini glass. Garnish with a sprinkle of nutmeg.
Enjoy these at your next holiday gathering – oh and make sure to have the recipes printed, your guests will be asking!
Ready to make this holiday season extra memorable? Head to Deerhurst Resort and enjoy festive dining the whole family will love. Indulge in all your holiday favourites with Executive Chef David Bakker's holiday menus. Looking for a little relaxation? Book a holiday getaway and stay longer & save. See all the action and book here. 
Posted December 2016 by Ainsley Theis.
---