Winter Family Fun at Deerhurst Resort
A family road trip to Deerhurst Resort this winter will have the kids delighting not only in the snow – but in everything that goes along with it.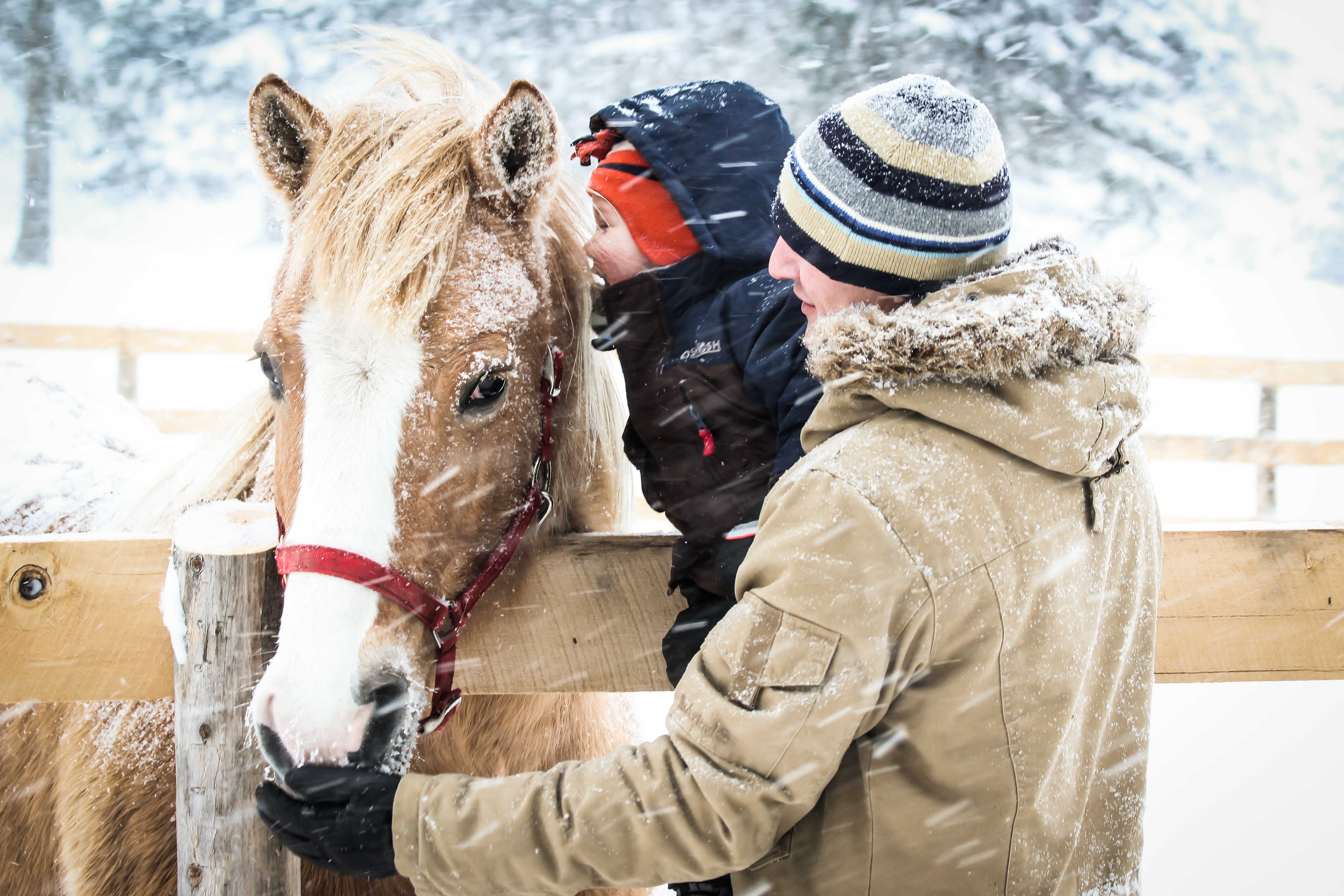 As every parent knows, happy kids mean a happy vacation. Never was a truer phrase spoken and never did one Ontario destination deliver so much to keep children happy outdoors (so healthy!) in the snowy season than iconic Deerhurst Resort. From simply relaxing in a natural lakeside setting to embracing traditional Canadian activities, kids and parents alike will enjoy a getaway to this spot in Muskoka to crank up the winter fun.
After settling in, the whole family will love visiting the on-site stables, where you can sign up for a scenic trail ride or jump aboard fun sleigh and carriage rides.
At the stables, little ones will be thrilled by pony rides and learning about tack fitting and grooming during 'Kids'n Ponies' sessions. You can also meet the residents at the barnyard on the resort's Petting Farm.
Also on property you'll find snowshoe and x-country ski trails, as well as an outdoor rink (about as Canadian as it gets in winter). A one-of-a-kind skating experience is also available at the nearby Ice Trail at Arrowhead Provincial Park, a 1.3 kilometre loop through the forest that also has rest stations and some night skating (lit by tiki torches) on certain dates. Insider tip: Saturdays are the most popular day at Arrowhead with lengthy line-ups to get in so Sundays or midweek visits are recommended.
Deerhurst Resort is also located next to the 'family-friendliest' ski hill in Ontario, Hidden Valley Highlands Ski Area. Though less elevated than other ski destinations, it's perfect for those who would like to give downhill or snowboarding a try, generally with much shorter line-ups than busier hills. Easy Ski & Stay packages are available or Deerhurst guests can enjoy preferred lift rates. Book a rental, take a lesson or brush up on your skills. 
The bowl shaped layout and central chalet make it easy to watch the action on twelve runs, a terrain park, three quad chair lifts and a handle bar tow from the comfort of the chalet. And these are the hills that Olympic slope style gold medallist Dara Howell learned to ski on – which is always nice to tell folks at home when you're reminiscing.
Back at Deerhurst, Yamaha Riding Adventures is ready to take the entire family for an fun-filled excursion. A very neat activity offered is the 'Mini-Sled Rides' for children 6-10 years old; adventurous kids are escorted on a 30-minute trail ride on Tuesdays, Thursdays, Saturdays and Sundays, depending on availability of guides.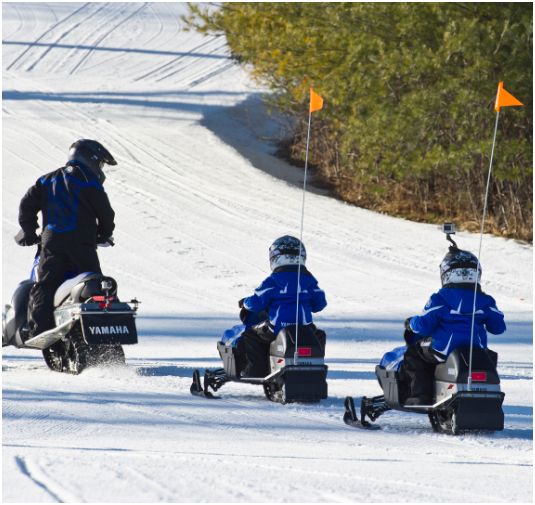 Parents will enjoy the much bigger Yamaha snowmobiles as well with longer guided tours (no experience is necessary). And if you've already got your sleds, be sure to stop for food and fuel at Deerhurst, located right at TOPD102B and linked to 2000 km of Muskoka's fantastic trails.
Indoors the fun continues on the rock climbing wall and at the Stargazers Games Room. And it shouldn't be too hard to get your kids to eat after all this adventuring with family buffets and other kid-friendly dining options. Lots of super events taking place this winter in the region too, Winter in the Wild (in Algonquin Park), and more.
This winter, plan your getaway to Deerhurst Resort and make the whole family happy. For information on Special Offers, click here.
---