Smokey Maple Bacon Old Fashioned
A Twist on the Old Fashioned that Don Draper Himself Would Love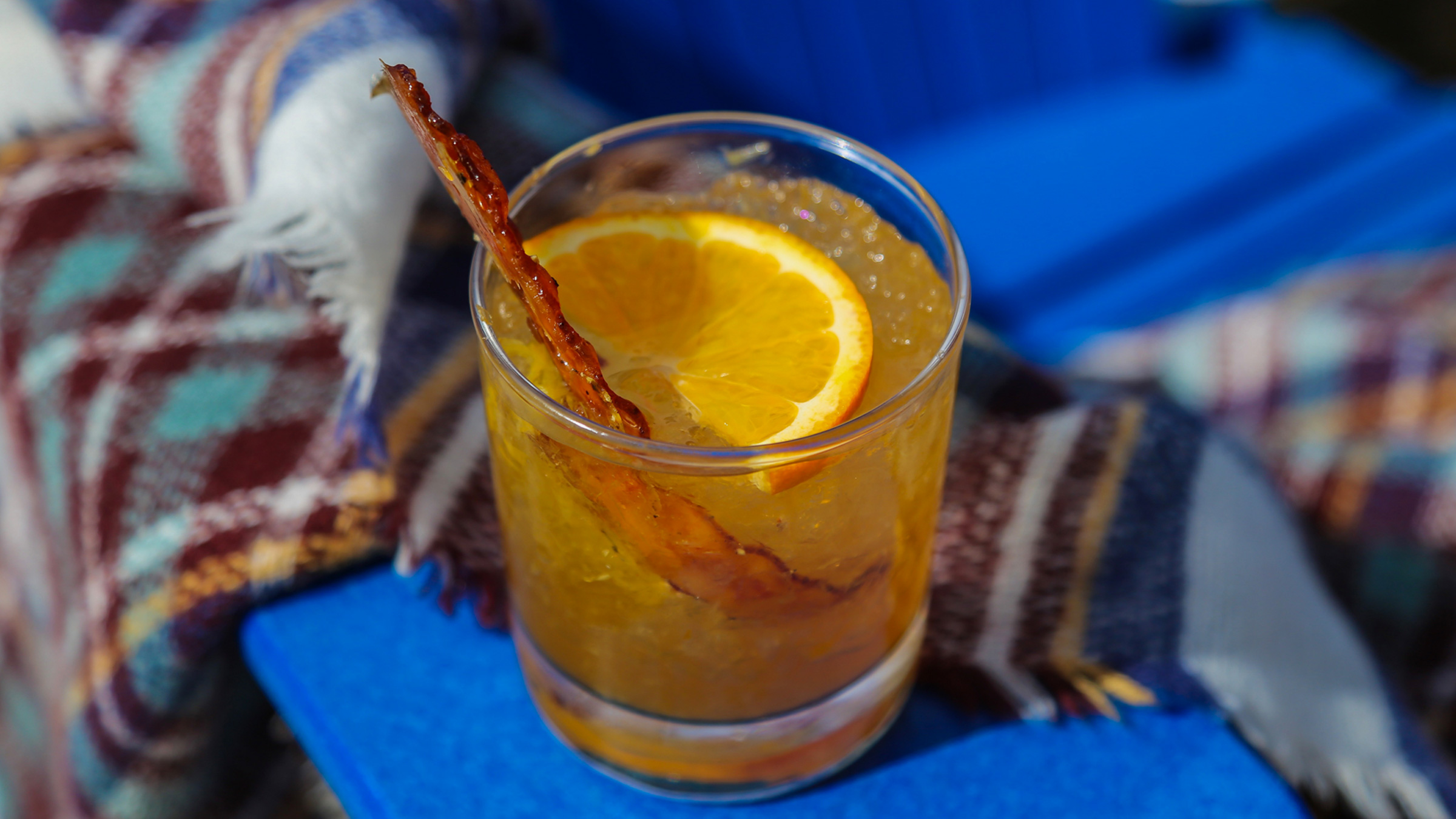 This new twist on the classic Old Fashioned is one that Don Draper himself would love…just replace the city skyline with the breathtaking views of the lake…and add a Muskoka chair, of course.
"The maple adds just a touch of sweetness, but doesn't overwhelm it – it's a great way to enhance what is already a great classic," says Executive Chef, David Bakker.
With the sugaring season in full force, we think you should embrace this very Canadian twist on the classic…because everything is better with maple syrup (especially when it's harvested right here at the resort!).
Smokey Maple Bacon Old Fashioned
Replacing the sugar with maple syrup and garnishing with maple smoked bacon sets this cocktail apart from the old fashioned Old Fashioned!
What you need:
1/4 oz maple syrup 
1/4 oz smoked maple syrup (we smoke ours for 45 minutes with maplewood smoke)
1/2 pc orange wheel
1 1/2 oz Canadian whisky 
Dash of bitters
Cracked black pepper
Dark brown sugar
Method
In a rocks glass add the maple syrup and orange wheel, then gently muddle. Add a generous portion of ice (crushed ice works best), then the whisky and dash of bitters. Stir. 
Garnish
Take one whole piece of maple smoked bacon, brush with maple syrup and dust with dark brown sugar and cracked black pepper. Slowly bake in the oven until crisp. Let cool and use to garnish the drink.
This nighttime sipper is best enjoyed overlooking the lake – but we'll let you decide.
Discover the joys of maple syrup during Muskoka's sugaring season. Make sure to check-out the Muskoka Maple Trail and the Muskoka Maple Festival all happening in April. Make Deerhurst Resort your home-base to explore and getaway from just $99*/night – learn more.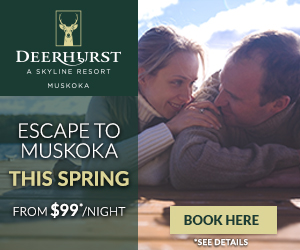 Posted April 2017 by Ainsley Theis.
Please drink responsibly.
---