What the Heck is a Fiddlehead?
It's Fiddlehead Season in Muskoka – But What the Heck are They?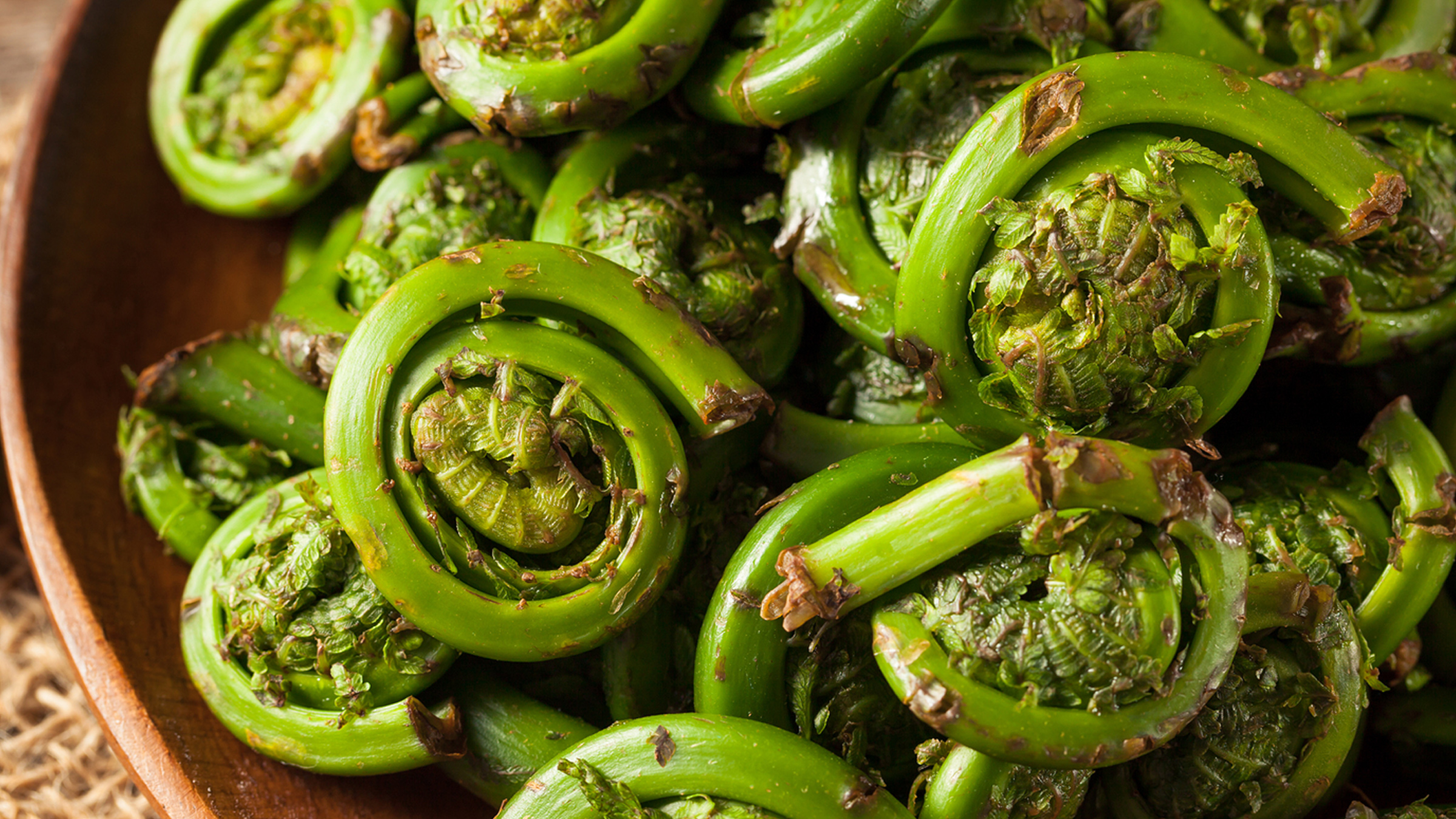 It's a short season for fiddleheads in Muskoka, as these wild ferns spring up – and disappear – quickly. But they are totally worth making the effort to catch them while you can. Usually available from late April into early May, fiddleheads are a wild edible fern that can be found all over the Muskoka area and they're not only tasty but good for you!
Harvest Your Own in Muskoka
With the focus these days on fresh, locally sourced ingredients and more and more people interested in foraging for food, fiddlehead harvesting fits the bill. They usually grow beneath leaf litter in forests, along rivers and generally in rich mud covered ground. It's because they are found in abundance in Muskoka that they are so popular here this time of year.
"There's something special about harvesting your own food. You get this satisfaction when you serve it to your family, friends or just simply enjoy it yourself – you feel connected to the earth. Not to mention that it just tastes so much better," Executive Chef, David Bakker says.
Super Food, Super Tasty
A candidate for the world's next super food, fiddleheads provide a number of health benefits because they are packed with vitamins like iron, fibre, potassium, niacin, riboflavin, magnesium, phosphorous, vitamins A and C, zinc and beta-carotene. They are also high in fibre.
But what the heck do you do with this nutritious but funny looking fern? And what do they taste like?
"If you like other greens like asparagus and broccoli, fiddleheads won't disappoint," Executive Chef, David Bakker says. "Fiddleheads have an earthy, grassy flavor with a hint of nuttiness. They taste of spring!"
"Fiddleheads are so versatile, they can be used in so many ways. For instance, boiling them and adding them to a salad, or sauté them with garlic, oil and a little salt and pepper. The key is to not eat them raw and to wash them thoroughly before using."
How To Pick Them
"This time of year, our culinary team will head out and explore the nearby forests around the resort to forage for fiddleheads," Bakker continues.
It's important to know when to pick them. Chef Bakker explains that "you want to pick them before they unfurl and are about four inches in height. Simply pinch and snap the steam about a half inch from the coiled head."
On The Menu at Deerhurst – But Not for Long!
This year, Deerhurst has added fiddleheads to our new Taste of Spring menu, highlighting them in dishes like Maple Whipped Goats Cheese and Pickled Beet Tart and the Sheep's Milk Ricotta Gnocchi.
"Our guests love these fresh, local additions to our dishes," says Chef Bakker. "And they look great on the plate!"
Celebrate the return of spring with an oh-so-delicious getaway to Muskoka. Book the Taste of Spring package and enjoy a 3-course dining experience accented by a fresh-picked harvest of springtime flavours like fiddleheads, wild leeks and asparagus. It's the perfect accompaniment to strolling by the lake, hitting the golf course or hiking nature trails as the world turns green again. Learn more.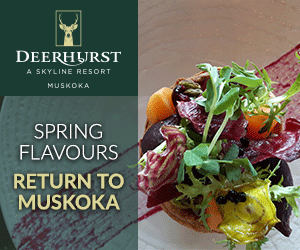 Posted April 2017 by Ainsley Theis.
---