The Bunker Squad Returns to Deerhurst Highlands
Fairways Golf & Travel: A Return to Deerhurst Highlands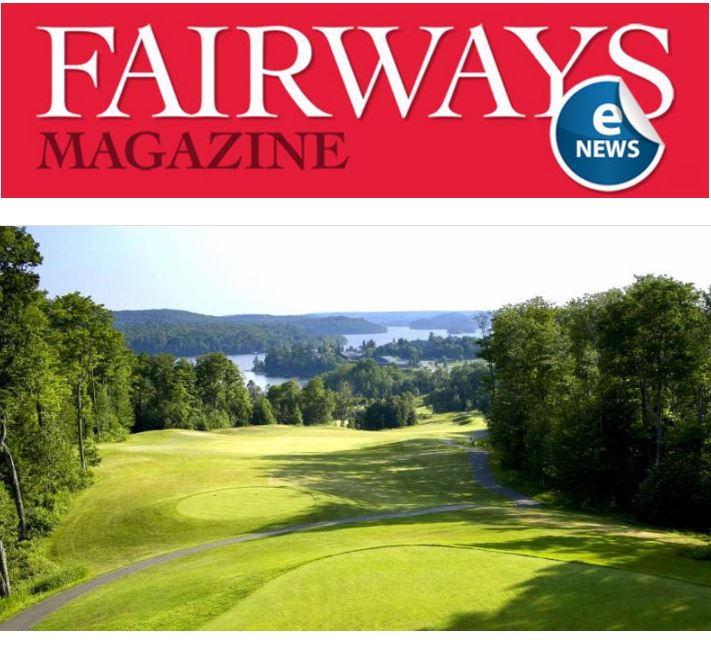 We were thrilled to see Deerhurst Highlands was featured in the July, 2017 edition of Fairways Golf & Travel Magazine, the premier online golf publication that covers all that is important to the avid golfer.
Peter Mumford, editor, publisher and now self-described blogger, recently made his return to Deerhurst Highlands along with his "Bunker Squad". It's been ten years since his last time playing Deerhurst Highlands, the course that sparked Muskoka's emergence as a major, must-play Canadian golf destination, so we invited him up to rediscover its beauty.
Deerhurst Resort's new Superintendent and Director of Golf, Andrew Nieder, also joined them on the course to share his extensive knowledge of the course, how it's maintained and a few tips and tricks for the course itself (though Peter will confess that his golf game is going just about as well as the Toronto Maple Leafs…).
Co-designed by Bob Cupp and Tom McBroom, Deerhurst Highlands has recently been ranked in ScoreGolf's Top 59 Canadian Public Courses for 2017, Canadian Golf Magazine's Top 50 Best You Can Play and #4 in Golf Advisor's 'Best of 2016', Deerhurst Highlands take full advantage of the dramatic Muskoka landscape, elevation changes, rugged granite outcroppings, forests and of course the views.
Despite its pro-level challenges, this 7,011 yard course is rewarding for golfers of all skill levels. With 6 different tee deck levels including ladies, juniors and seniors, Deerhurst Highlands provides a magnificent golfing experience for everyone.
Read about Peter Mumford's recent experience and add Deerhurst Highlands to your 2017 golf calendar.
Fairways Golf & Travel: A Return to Deerhurst Highlands by Peter Mumford
Ready to experience the course for yourself? Simply book a tee time here or check out some of our great Stay & Play offers that make planning your next golf getaway or vacation simple.
---