Mystery Solving in Muskoka
Escape Rooms Come to Muskoka
Escape rooms have been all the rage in the last number of years – and it's obvious why. With their devious challenges, brainteasers and riddles, escape rooms are interactive, fun and entertaining – and who doesn't love solving a mission?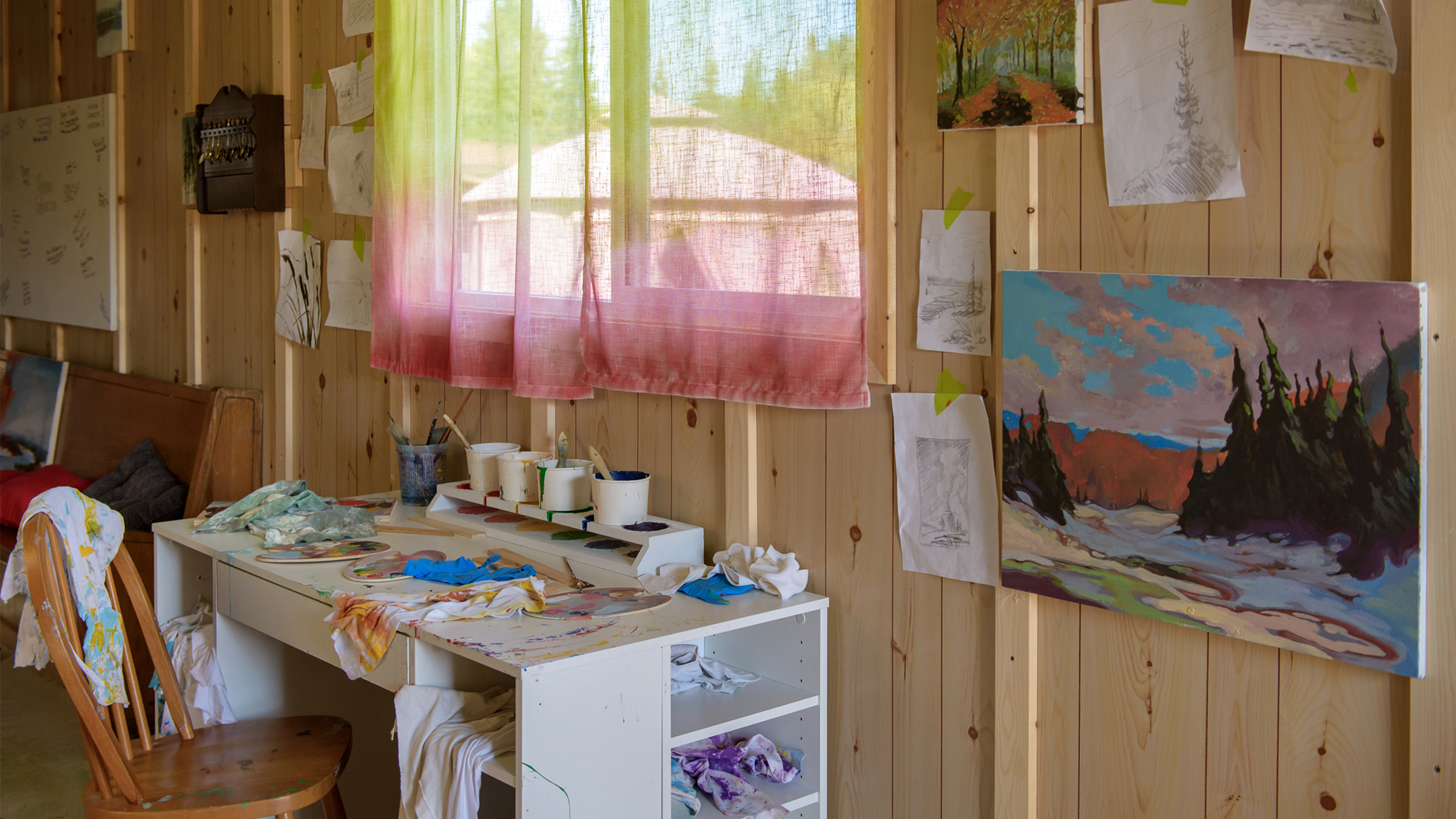 Popping up all over the world, escape rooms have been primarily popular in city centres … until now. 
This past summer, Zig Zag Escape Rooms developed two new concepts that bring a Muskoka twist to this popular pastime – oh and instead of it being an escape room, they've created 'escape cabins' – how cool is that?
"In keeping with the feel of the area we themed our escape cabins to give them a northern look and feel, and cabins just seem to fit better with the overall vibe," says Cliff Quinlan, General Manager of Zig Zag Escape Rooms, located at Deerhurst Resort in Huntsville.
The escape cabins keep the theme of Muskoka throughout the entire experience. From the outside all the way through to the puzzles, clues and stories. Plus the cabins fit into what we think when we think of Muskoka – rustic and cozy. Heather Groomes, Operating Manager for Zig Zag, a/k/a the puzzle master says that they are the first of their kind in North America.
Where did the idea of escape rooms come from?
"Escape Rooms became popular back in 2010, but it was in 2007 when they were invented in Japan," Heather says. "They were inspired by 'escape-the-room' style virtual games like Zelda, and offered a way of creating a real-life in person video game," Heather says.
So what makes escape rooms so popular?
"Escape rooms are so popular because people love solving a mystery," Cliff Quinlan says. "In the high tech era we live in, people crave interactive experiences they can share with others, and escape rooms offer that. Playing the game and solving the puzzles not only provides a sense of accomplishment and pride but it allows people to feel they are a part of a team."
Heather adds, "Escape rooms give players an adrenaline rush – they want to outwit the game."
But who do they appeal to?
"EVERYONE," Heather says. "Entire families come out to  try the escape cabins – from the grandkids to the grandparents. We see a lot of couples who are trying something new for 'date night,' parents hosting birthday parties, and then we get a lot of businesses coming out for teambuilding. Escape rooms are a really for everyone and offer a different way to interact with each other."
What are the puzzles about?
"The two escape cabin themes are designed around Muskoka experiences," Heather says. "'Sven's Last Secret' is based on a true story about an abandoned prospector's cabin deep in the woods. 'The Artist is Missing' cabin is loosely based on the Tom Thomson Algonquin Park mystery. We put a lot of thought and effort into the themes and cabins to make them feel authentic and as real as possible."
Ready to give them a go?
The Escape Cabins at Deerhurst Resort are the first of their kind, incorporating a classic Muskoka feel with themes relating to the area.  Submerge yourself in the stories, solve puzzles and discover hidden secrets! Whether you are looking for your next family outing, a new activity with friends or unique work event, these games are challenging and fun for everyone.
'Escape' to Deerhurst Resort this fall and enjoy some pre-holiday relaxation. Cozy up indoors with a glass of wine and a selection of great food at the onsite restaurants, take a leisurely stroll by the lake and enjoy the crisp air and test your skills at the Escape Cabins. Everything you want for your late-fall getaway to Muskoka is right here. Learn more and book here.
Posted October 2017 by Ainsley Theis.
---