Alitsha & Jeff: Springtime Wedding in Muskoka
Alitsha and Jeff Say 'I Do' With a Muskoka Wedding
Beginning of something new …
Spring is a beautiful season in Muskoka as everything starts to come alive again, to grow and bloom into something beautiful. The whole idea of spring served as the underlying theme in Alitsha and Jeff's spring wedding this past May in Muskoka, which made for a picture-perfect day. 
Settle in and get an inside glimpse into their special day, from their contagious smiles to the spectacular spring blooms, this wedding will be one to inspire others, that's for sure.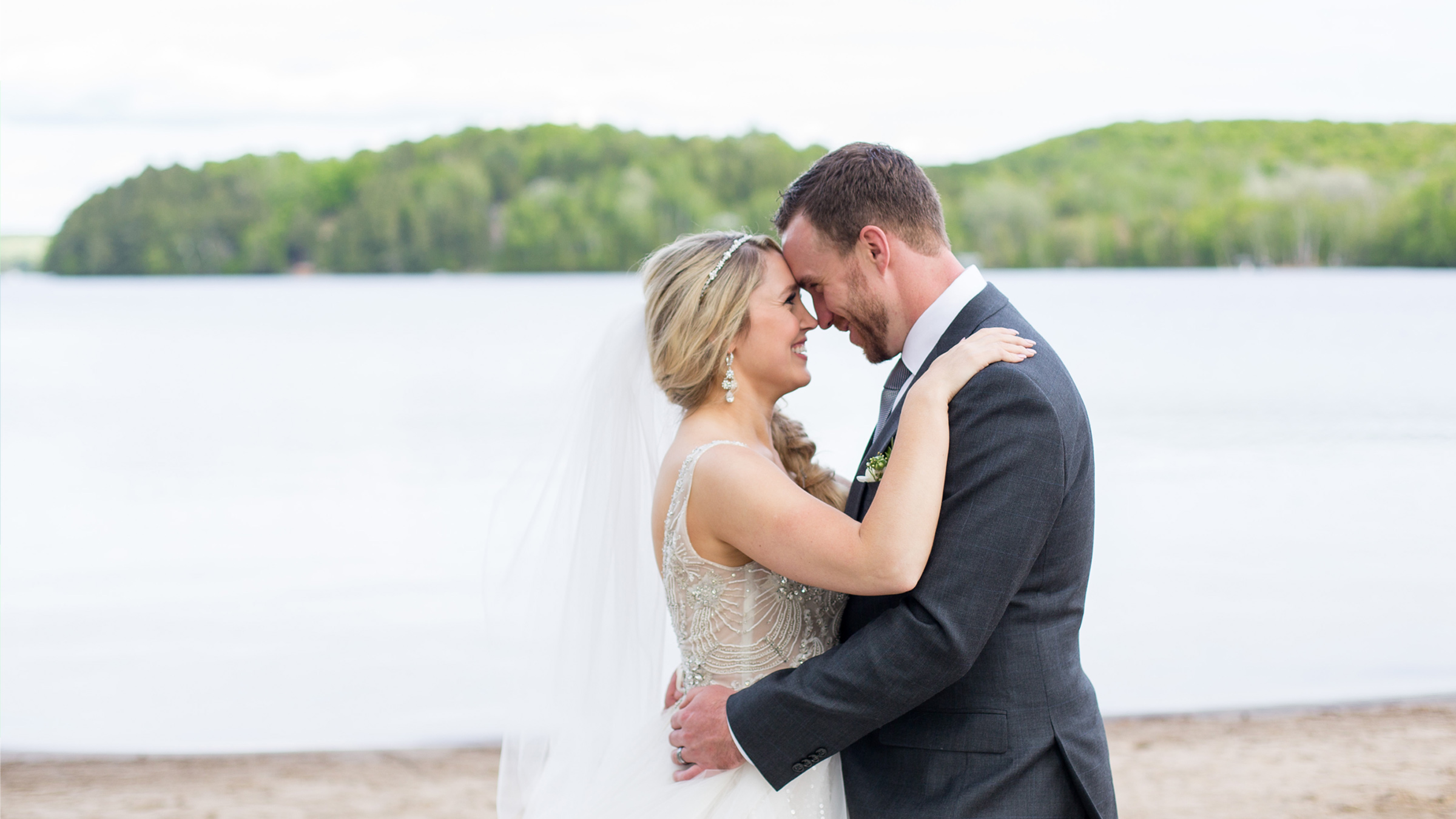 Why a spring wedding?
Both Jeff and I love spring, everything about it is so beautiful. The spring is when everything around us comes back to life and starts to grow. All the flowers are blooming, the air is fresh, and you just get this feeling of newness. This was the underlying theme to our entire day, the idea of new beginnings and starting of something new. Plus, we wanted our guests to be comfortable, and spring usually provides the ideal weather with moderate temperatures. 
Why Muskoka – and what made you choose Deerhurst?
We LOVE Muskoka – the lakes, nature…everything about it. Plus we wanted an in-between place for our families – my family is in Sudbury and Jeff's is in Peterborough. We both have big families and having everyone there was important to us so we needed a place that could host everyone. And Deerhurst just has this character to it that you can't find anywhere else.
We wanted our wedding to feel like a weekend getaway for everyone, and really wanted things to be simple and relaxed. The ceremony had to be outside overlooking the lake, the view was so important to us. When we walked out on the Rotunda Deck we knew that's where we wanted to say 'I Do' – the lake, the greenery surrounding us, it was exactly what we had visioned.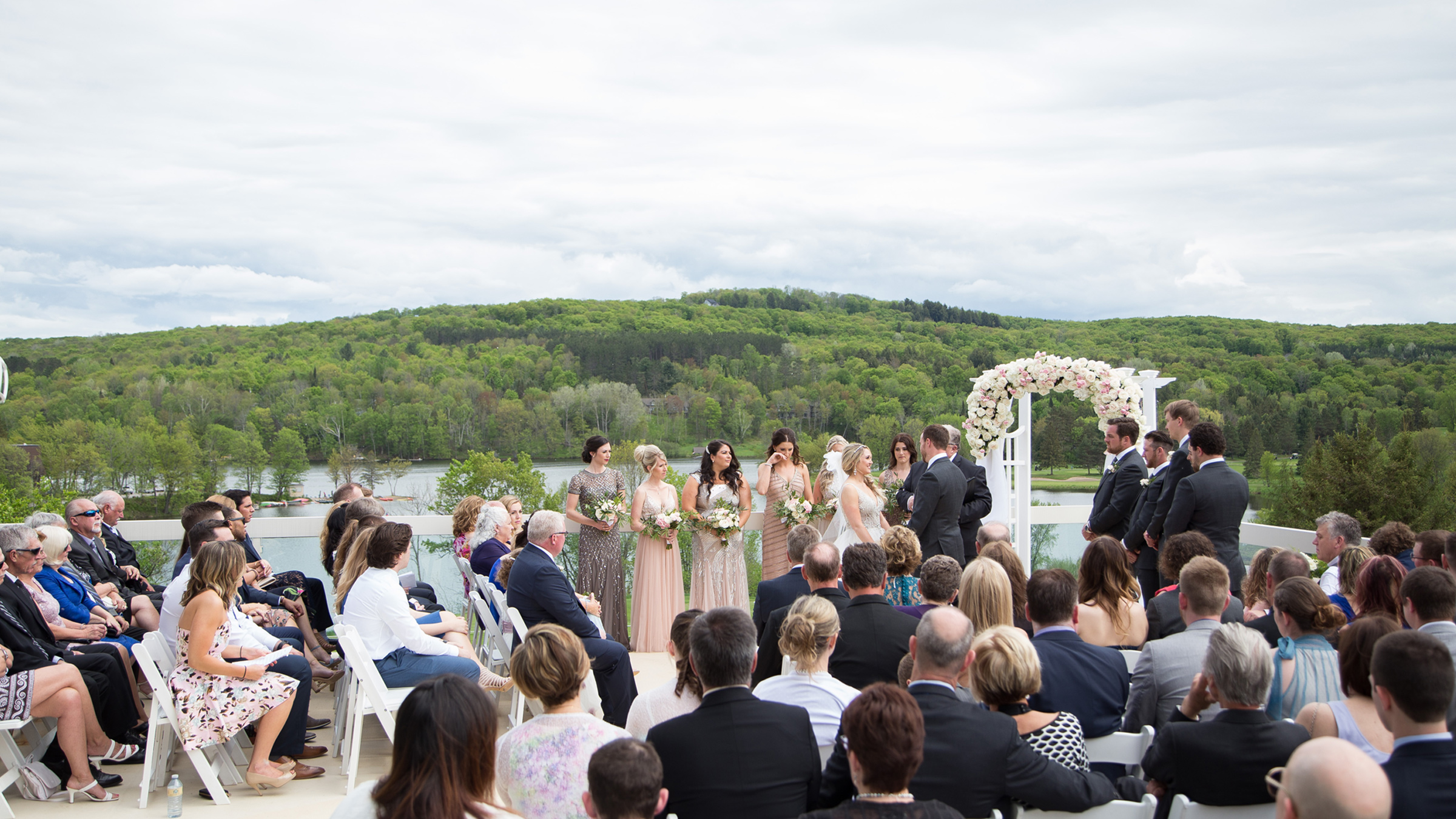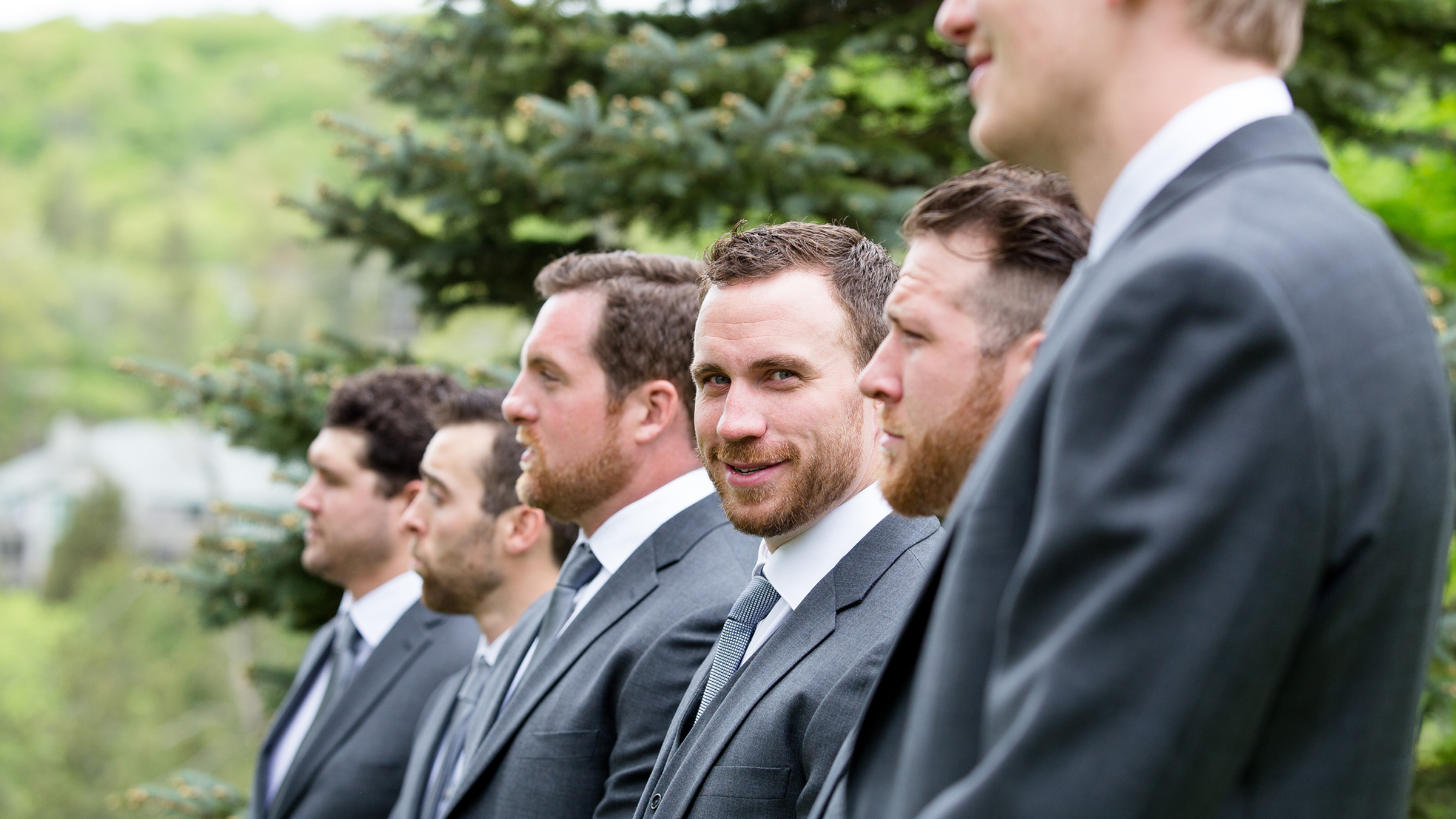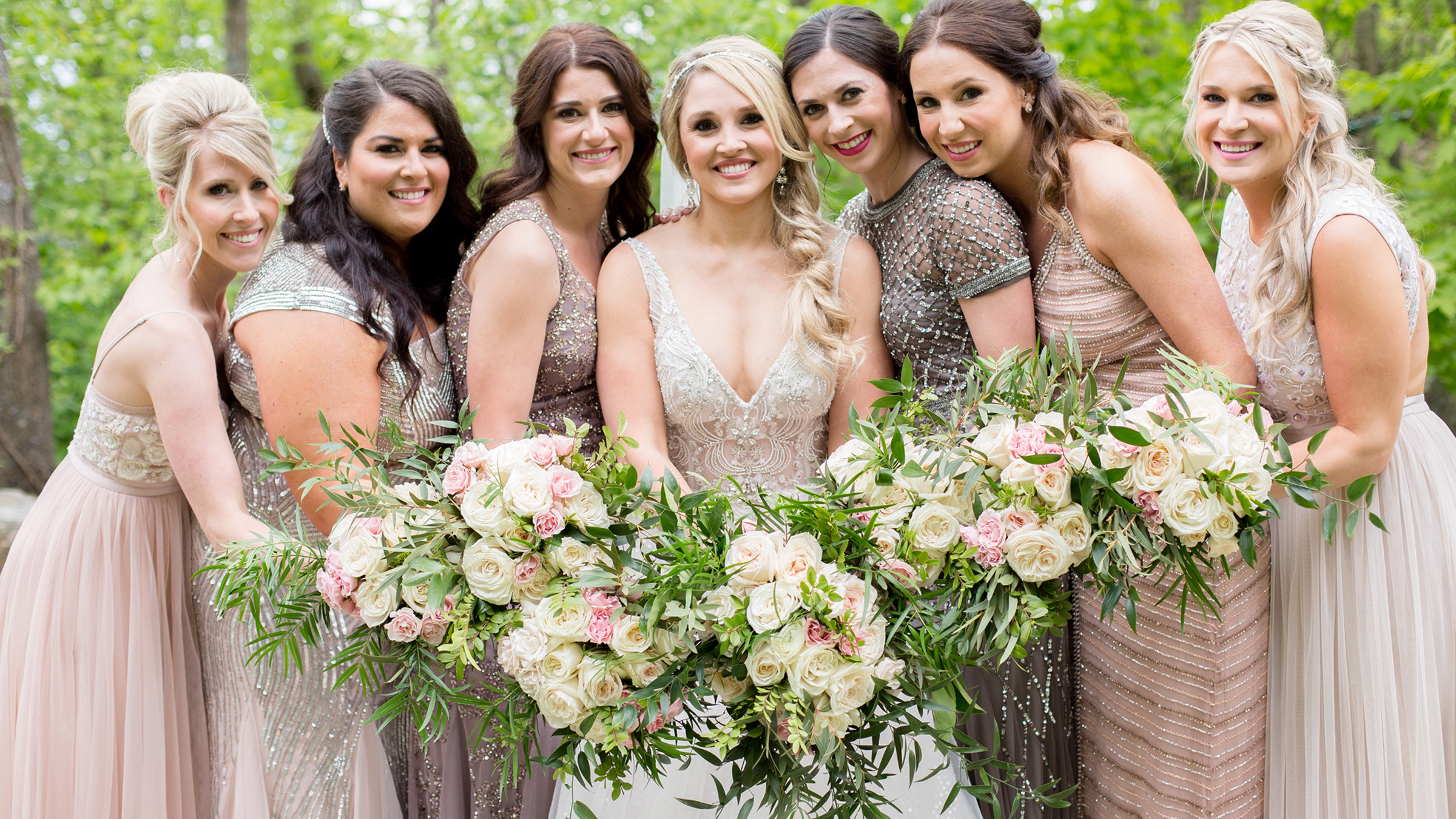 What did you consider when planning your wedding?
Things had to be simple and relaxed. Like I said, we wanted it to feel like a weekend getaway, and we wanted our guests to have no worries, so we made a whole weekend out of it! We had a welcome night on the Friday where our families gathered around the campfire, which felt like we were at a family cottage.
Incorporating greenery and the feeling of spring was a must, and we were able to do this throughout the room, and the large windows let in so much light that it really brought the outdoors in.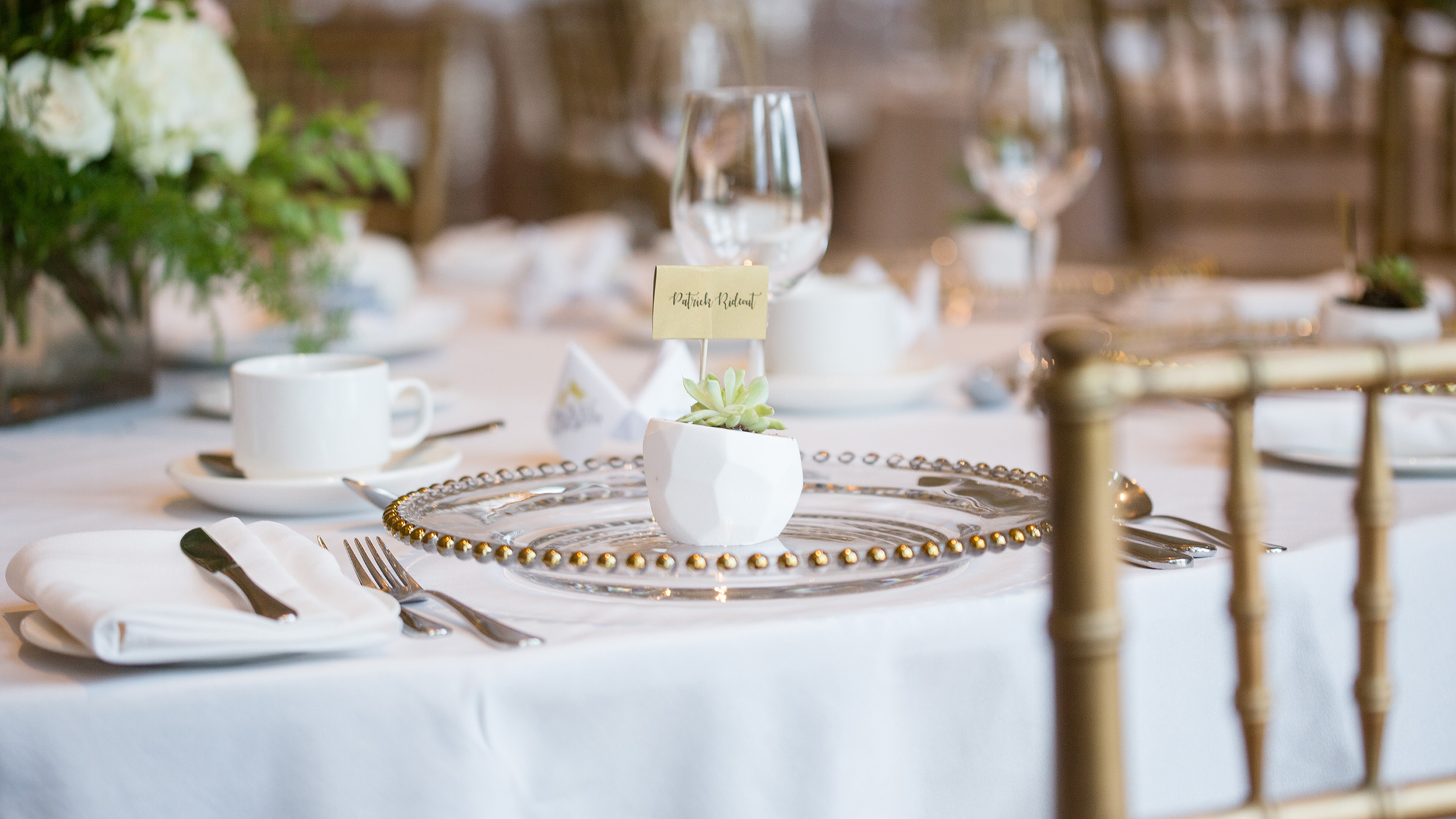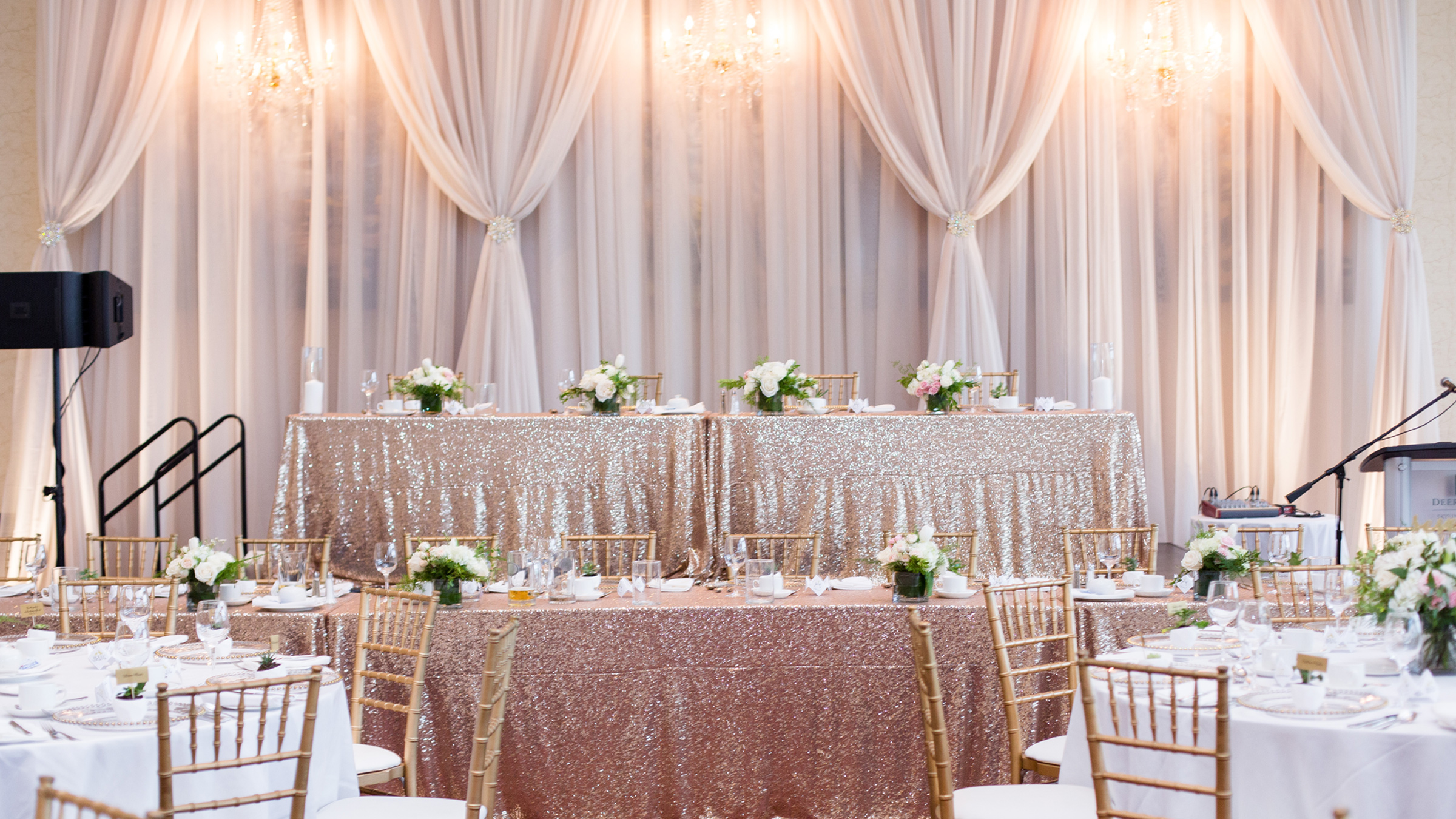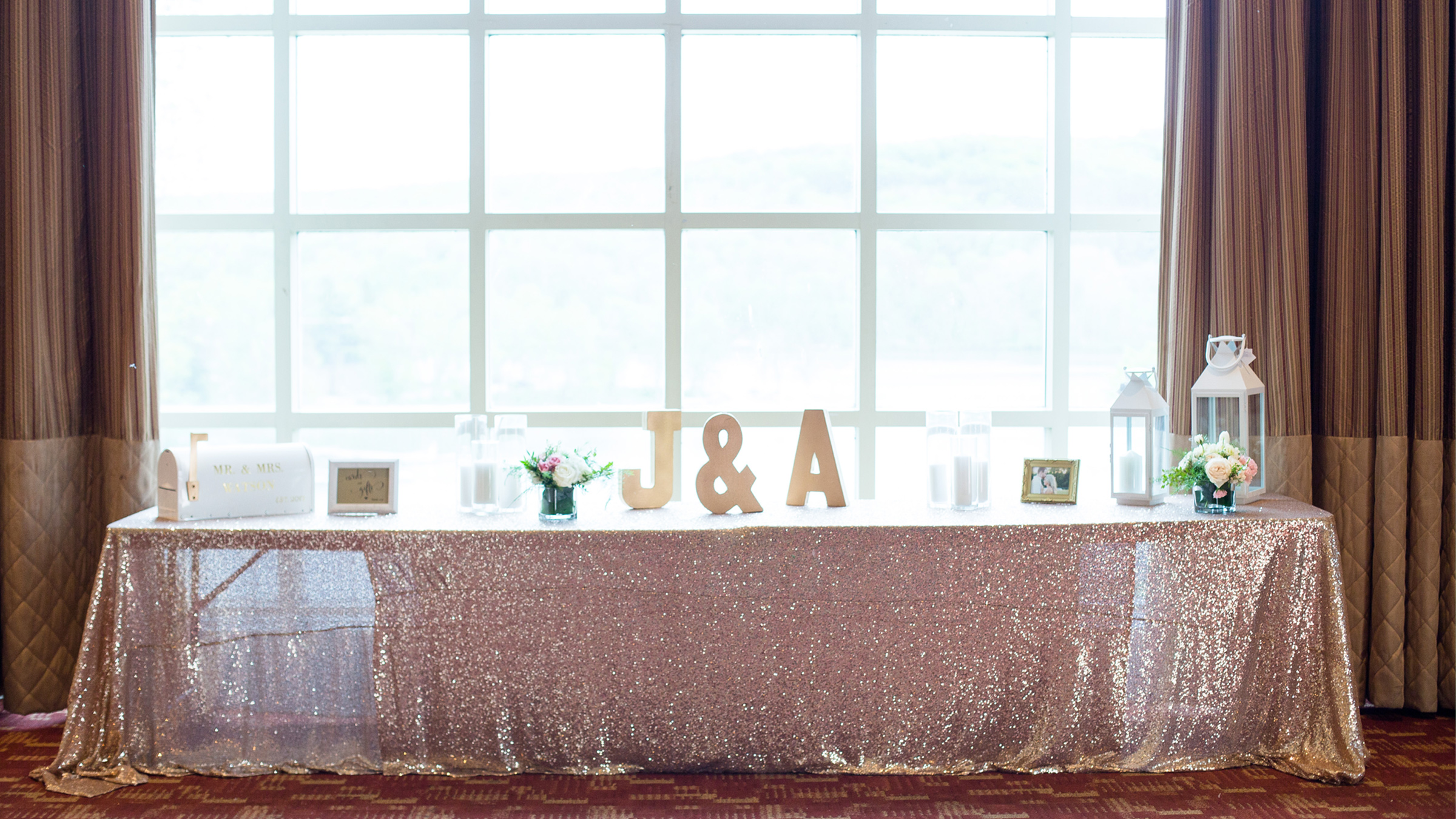 Was it everything you dreamed of?
It was perfect. Everyone told me to take the time to process the moments, which I did, and it was amazing. The whole day and weekend came together so effortlessly. The team behind the scene made the day so easy and fun, I have complete gratitude for everything they did for both Jeff and I.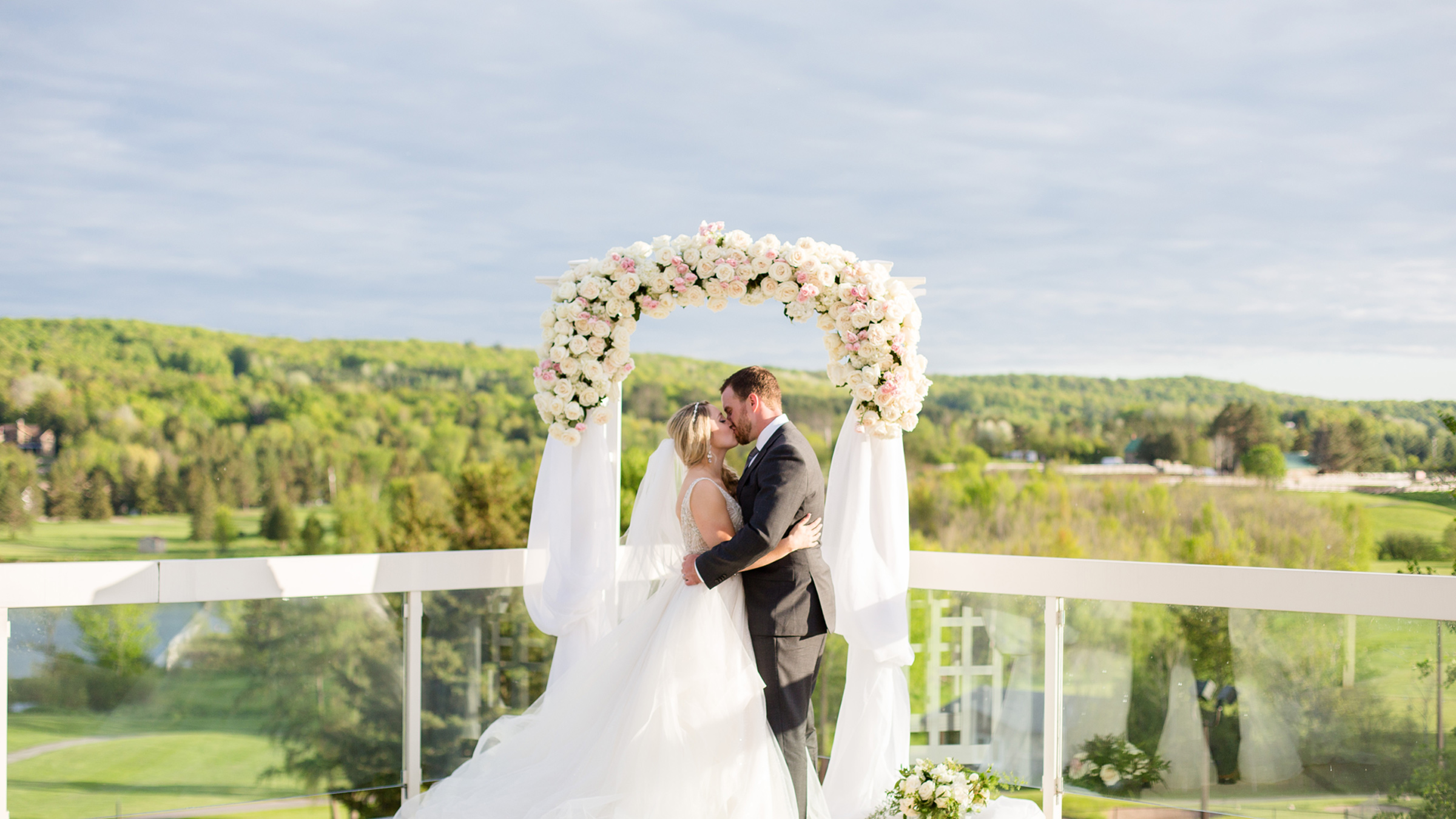 How did you and Jeff meet?
We met online. We went on our first date and it was amazing, we just got lost in conversation and he was just different from anyone I had met before. After that date we were inseparable. 
How did Jeff propose?
At his family's cottage. He had planned a weekend getaway for us just before the holidays. It was after a day of adventuring outside, I went back to the cottage and took a nap. Jeff woke me up a little while later and when I came out of the bedroom he had filled the cottage with candles, the fire was going and he got down on one knee and asked me to marry him. It was incredible, so beautiful and completely heartfelt. Of course I said YES!
———————————————————————————————- 
Congratulations Alitsha and Jeff – thank you for sharing your special day with us!
Thank you to their wonderful photography Lisa Hughes Photography for sharing these incredible images with us!
Planning your Muskoka wedding? Let us help! Learn more here or call us 1-800-461-6522.
Posted November 2017 by Ainsley Theis.
---