The Best Leftover Turkey Sandwich
BEST. SANDWICH. EVER.
Boring Holiday Leftovers = Best Sandwich Ever.
Who said that you HAVE to make turkey soup after the big holiday feast? Instead feast on the best sandwich ever with Deerhurst Resort's Executive Chef David Bakker's ultimate leftover turkey sandwich. Combining all your holiday favourites, this sandwich is sure to hit the spot.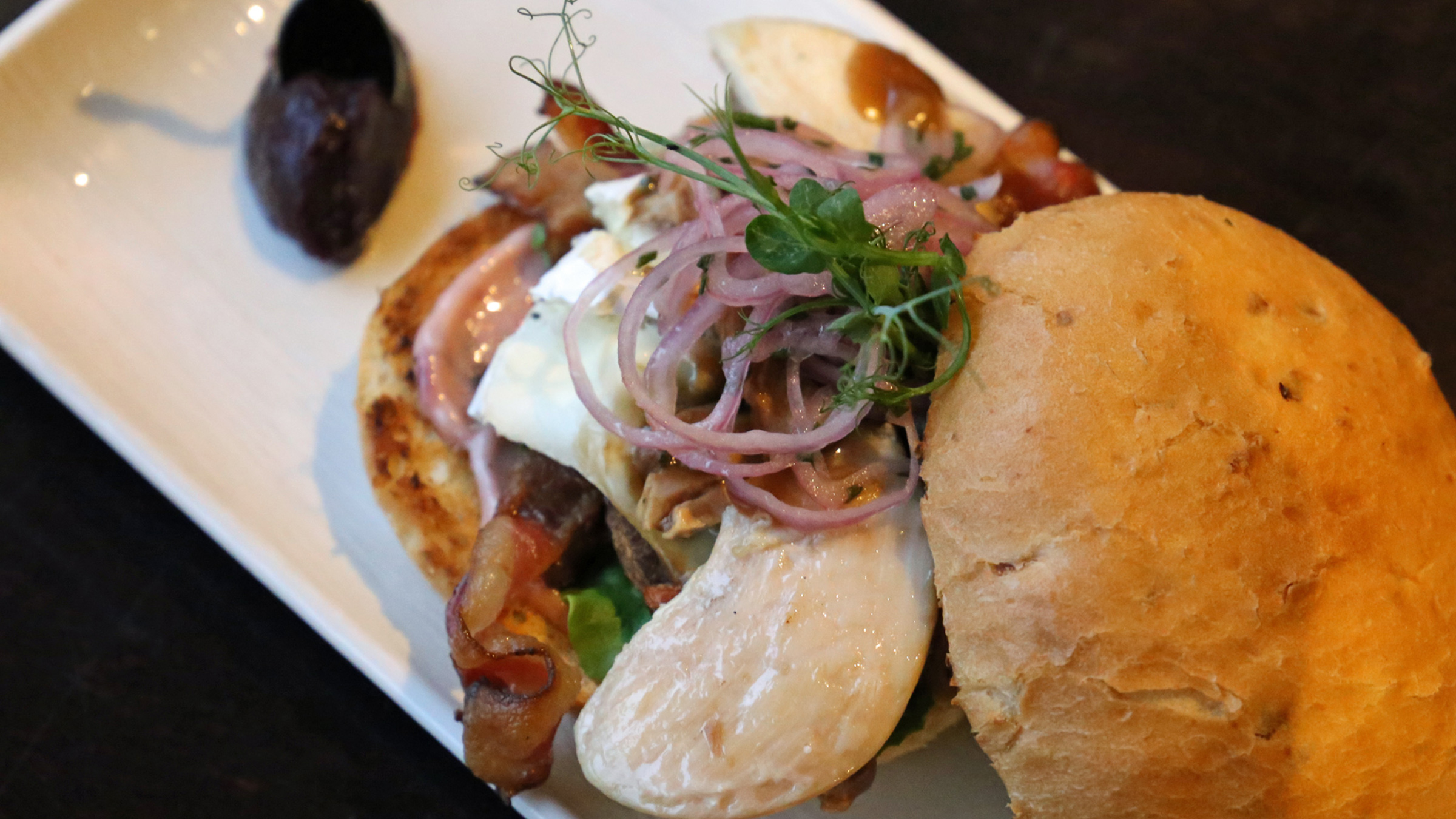 The Best Leftover Turkey Sandwich
What You Need:
4 Soft Buns (buttered and toasted)
8 slices of bacon
½ cup pickled red onions (1 red onion sliced thin, ¼ cup sugar, ¼ cup red wine vinegar, ¼ cup water, cinnamon stick, 1 slice ginger, 1 tbsp mustard seeds, 1 tbsp coriander seeds)
½ cup cranberry mayonnaise (1/4 cup leftover cranberry sauce, ¼ cup mayonnaise)
2 cups shredded dark meat heated with 1 cup leftover turkey gravy
2 cups of stuffing (hot)
8 slices of leftover white turkey breast
8 slices triple cream brie cheese
8 leaves of butter lettuce
Method:
Slowly render the slices of bacon over medium low heat in a non stick sauté pan.
When the bacon is crispy, remove from the sauté pan, and heat the turkey breast in the bacon fat until hot.
Remove the turkey from the pan and toast the buns in the bacon fat as well.
To build the sandwiches lay out all of the buns and spread mayonnaise onto each toasted surface.
Build in this order: bread, lettuce, bacon, brie, stuffing, turkey breast, turkey leg meat, pickled onions, bread
Enjoy!
Looking for the ultimate holiday getaway? There's no place like Deerhurst Resort for your family's holiday break! With tons of activities for the whole family including our giant indoor playzone, outdoor adventures, kids programming and Splash'N Boots, you're guaranteed fun regardless of the weather. Start planning your best holiday break ever now. Learn more here.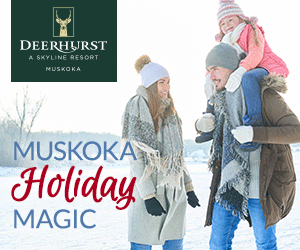 Posted November 2017 by Ainsley Theis.
---