Chef David Bakker's Roasted Turkey Breast
Executive Chef David Bakker's Roasted Turkey Breast Recipe
How to Roast the Perfect Turkey Breast
Looking for a simple, yet delicious recipe for juicy turkey breasts? Deerhurst Resort's Executive Chef David Bakker is sharing his personal favourite – and just in time for the holidays!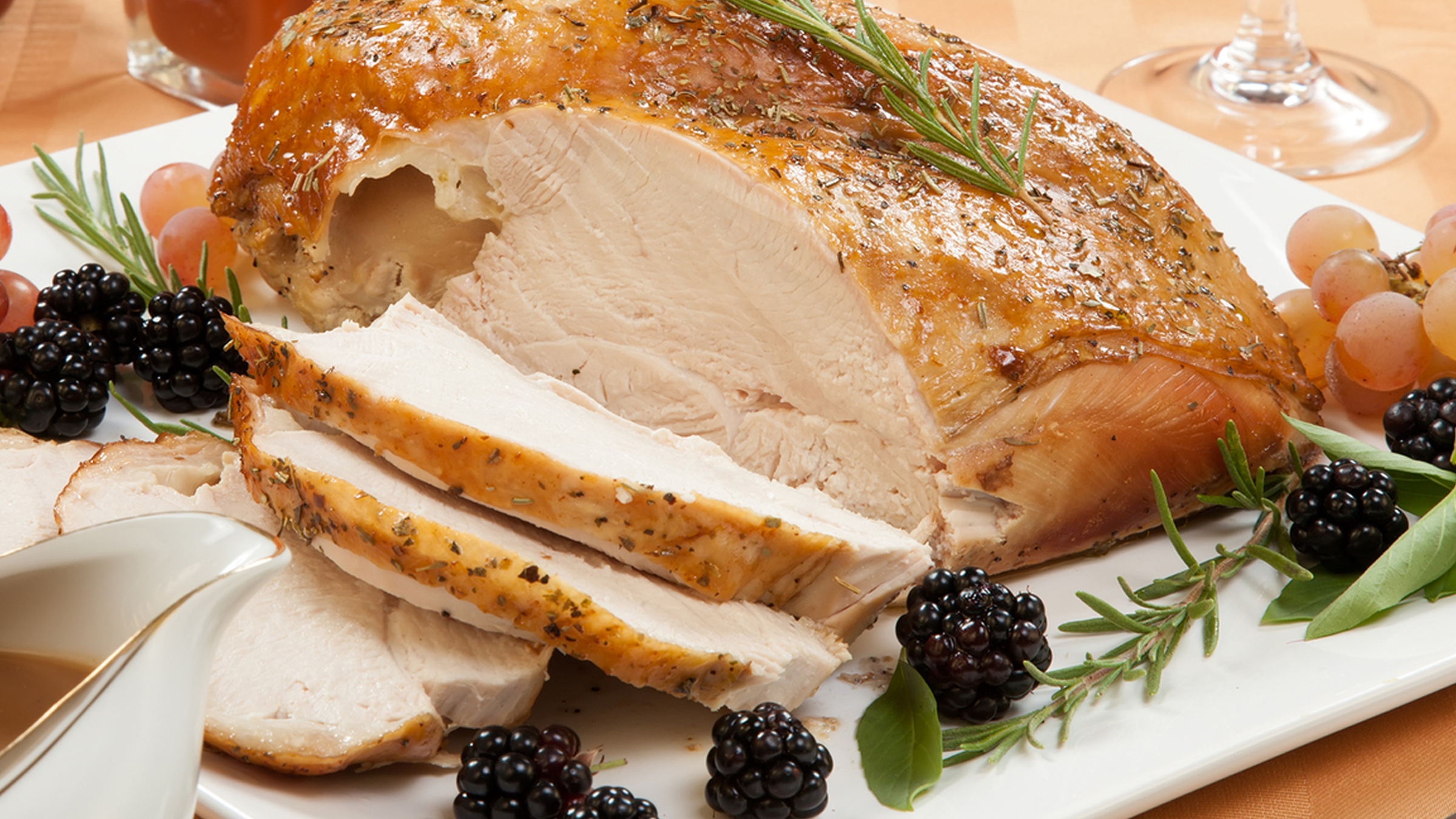 What You Need:
6lbs turkey breast, boneless, skin on, wing bones reserved
60 ml vegetable oil
Salt and pepper to taste
60 ml of butter
Natural Pan Jus:
Turkey wing, bones, neck, giblets and trimmings (from 2 turkeys)
60 ml vegetable oil
420 g onion, peeled, coarsely diced
200 g carrot, peeled, coarsely diced
200 g celery, cleaned, coarsely diced
1 each orange and lemon, rind only
6 sprigs of fresh thyme
4 pcs bay leaves
10 pcs parsley stems
60 g tomato paste
500 ml red wine
4 L chicken stock
4 tsp cornstarch
Method:
Turkey Breast:
Rub the vegetable oil evenly over the skin and season with salt and pepper.
Place the turkey breast in a pre-heated oven at 250F. Cook the turkey breast to an internal temperature of 150F. Turn the oven up to 400F, brush the butter all over the breast and cook for another 10 minutes or until skin is golden brown.
Natural Pan Jus:
Place a pan on the heat and let it pre heat to medium high heat.
In the vegetable oil, sear the turkey wing bones, neck, giblets, bones and any turkey trimming.
Add onion, carrot and celery to the bones and sear until all is caramelized.
Add the orange and lemon rind, thyme, leaves, parsley stems and the tomato paste, cook for approx. 1 minute. Add the red wine and reduce until all is absorbed.
Add the Chicken Stock and simmer for 2 hours or until reduced by half. To achieve desired thickness, mix the cornstarch with a little water and whisk in to the boiling turkey jus.
Serve and enjoy!
Looking for the ultimate holiday getaway? There's no place like Deerhurst Resort for your family's holiday break! With tons of activities for the whole family including our giant indoor playzone, outdoor adventures, kids programming and Splash'N Boots, you're guaranteed fun regardless of the weather. Start planning your BEST. HOLIDAY BREAK. EVER. Learn more here.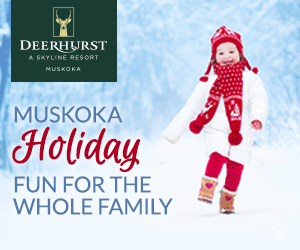 Posted December 1, 2017 by Ainsley Theis.
---