The Ultimate Christmas Poutine
Christmas Poutine? Heck Yes!
Holiday Leftovers Get a Makeover – With a Little Touch of Muskoka
The Christmas countdown is officially on which means holiday feasts will soon be here! And while we all love a good turkey dinner, let's be honest, it's tough to figure out what to do with the leftovers…especially when there are ALWAYS a ton. You could freeze them…but that seems way too 'adult' for our liking, so we're suggesting creating the Ultimate Christmas Poutine because it's WAY more fun than frozen leftovers….
Deerhurst's Executive Chef David Bakker is sharing his recipe that's been tried and tested … and given 8 thumbs up from his four little girls, so that's gotta say something! Combining all your leftovers like turkey, stuffing, cheese and gravy this holiday poutine hits the spot.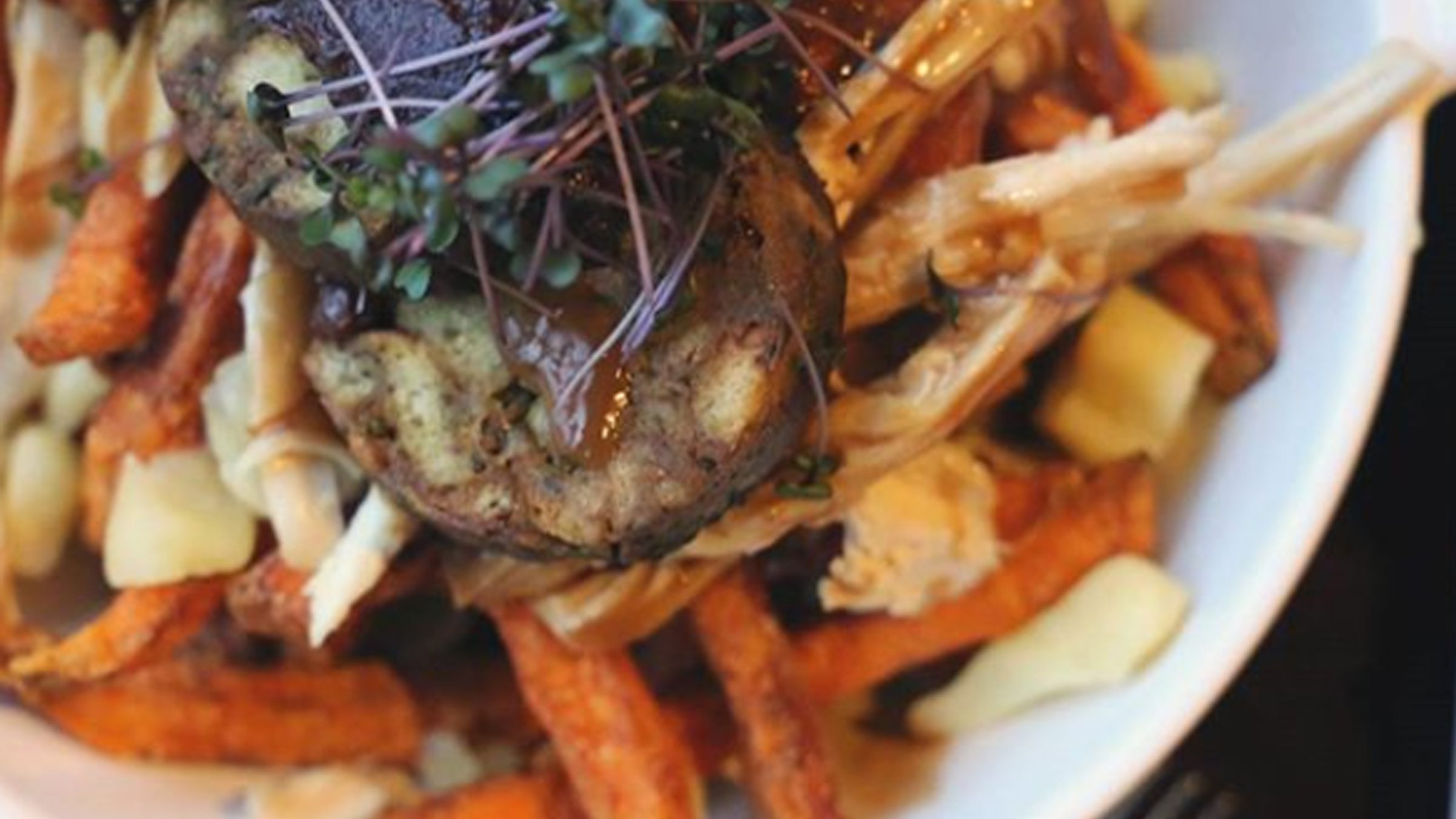 The Ultimate Christmas Poutine Recipe
What You Need:
1 cup shredded leftover turkey meat (heated)
2 cups leftover turkey stuffing (heated)
2 cups of your favourite cheese curds (Deerhurst uses Thornloe)
¾ cup leftover cranberry sauce (we recommend using Johnston's Cranberries' recipe which uses cranberries grown right here in Muskoka!)
2 cups leftover turkey gravy (hot)
Sweet potato fries (hot)
Method:
Choose whether you would like to fry or bake your sweet potato fries, keep in mind they have a high sugar content so if you cook them on too high of a temperature they will darken and burn.
Once the fries are hot and crispy, evenly distribute them between 4 bowls.
Distribute the cheese curds, the stuffing, and the turkey meat over top of the fries and top with gravy.
Finish with a ramekin of cranberry sauce for dipping for each portion (we recommend using Johnston's Cranberries' recipe which uses cranberries grown right here in Muskoka!)
Enjoy – you can thank us later….
Looking for the ultimate holiday getaway? There's no place like Deerhurst Resort for your family's holiday break! With tons of activities for the whole family including our giant indoor playzone, outdoor adventures, kids programming and Splash'N Boots, you're guaranteed fun regardless of the weather. Start planning your BEST. HOLIDAY BREAK. EVER. Learn more here.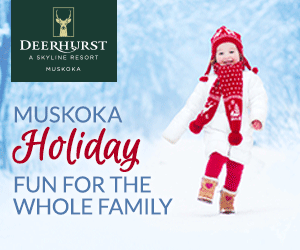 Posted November 2017 by Ainsley Theis.
---