Sam & Kabir: Two Day Muskoka Celebration
Sam and Kabir's Two Day Celebration in Muskoka
A Canadian Destination Wedding …
Destination weddings are always so beautiful…especially when they take place in our corner of Muskoka! Sam and Kabir along with their families hosted a two day celebration this past summer that has left us speechless. Sam who is from Ontario and living in London, England, and Kabir who is from London, England were looking for a unique Canadian destination to tie the knot.
So sit back, relax and enjoy a little peek into their special day (s) filled with so much love – and lots of colour!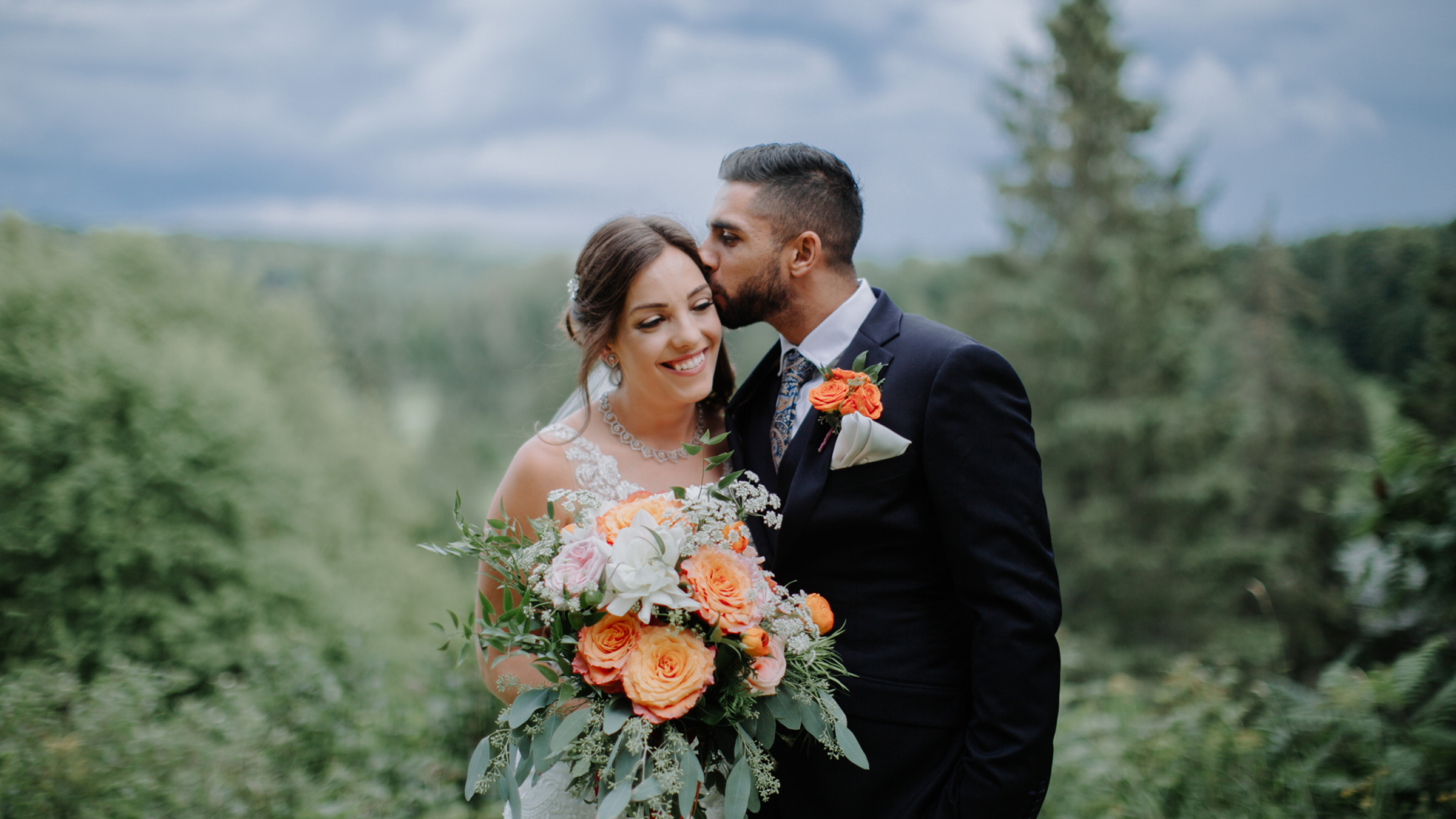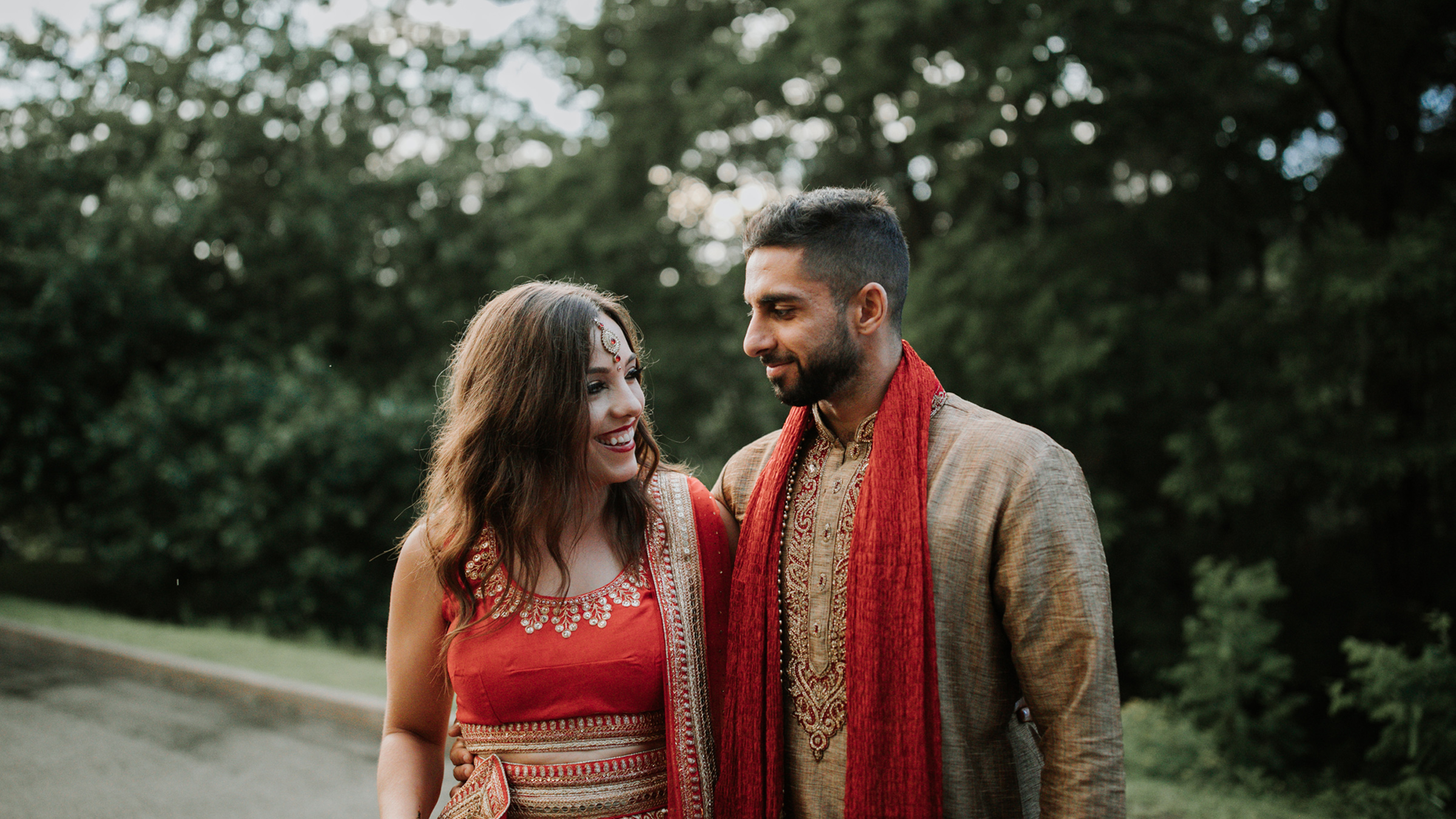 Why Muskoka – and what made you choose Deerhurst?
K: Well Sam is from Ontario, and so we knew we wanted to get married in Canada.
S: My family and I used to visit Muskoka in the summers growing up, and we had heard lots about Deerhurst Resort over the years and knew it had a good reputation. When deciding on a place for our wedding, we really wanted a Canadian destination, so family visiting from England would get to experience something different and be by the lake and nature.
K: Plus Deerhurst offered the opportunity for our guests to golf!
Why a two day celebration?
K: My family is Indian so we thought it would be fun to do an Indian themed event celebration or a Mehndi on the Friday night as a welcome to the guests. 
S: Yes, it was a good way to honor Kabir's family.
K: Plus it was like a pre-wedding party, which was so much fun!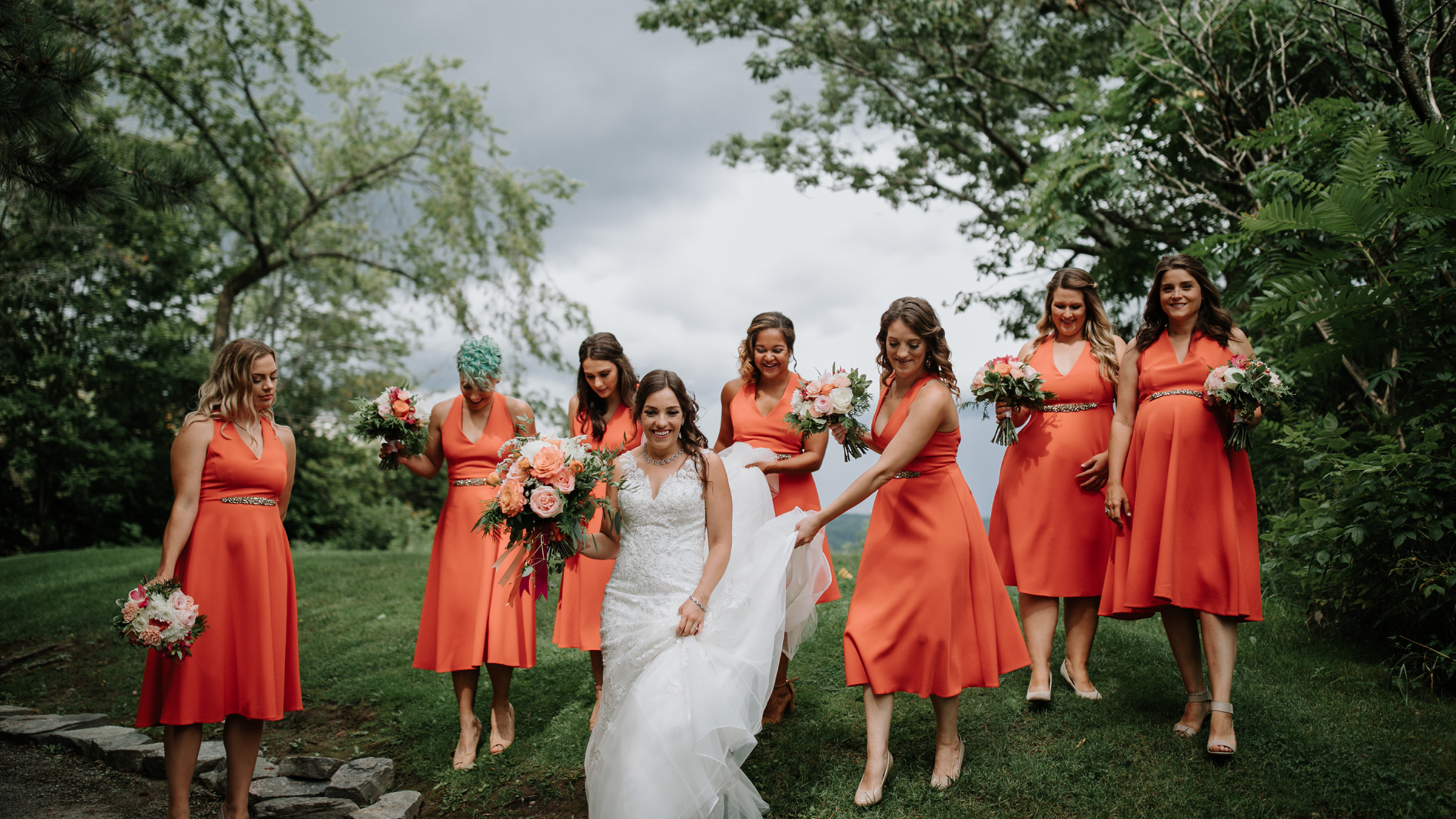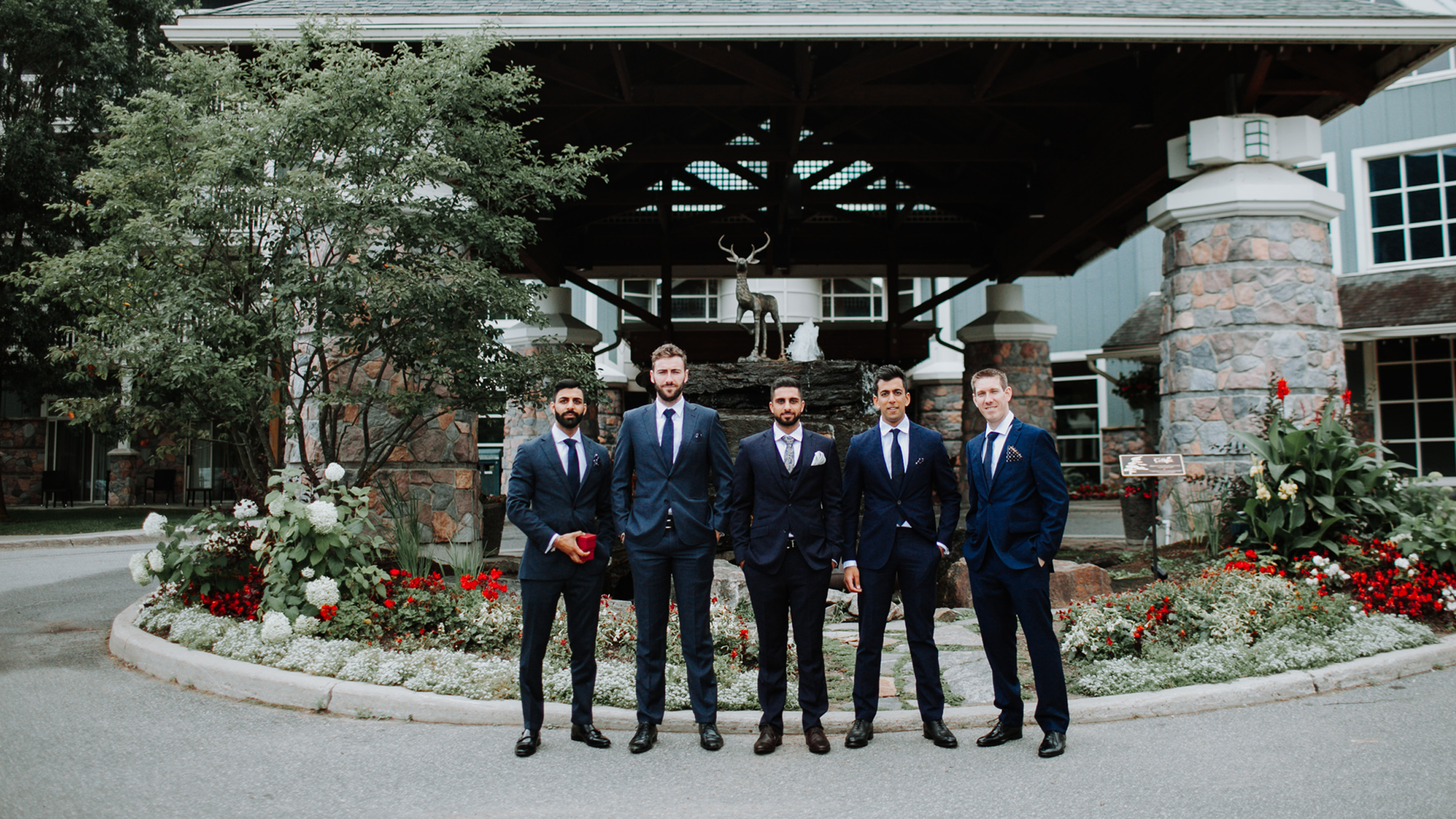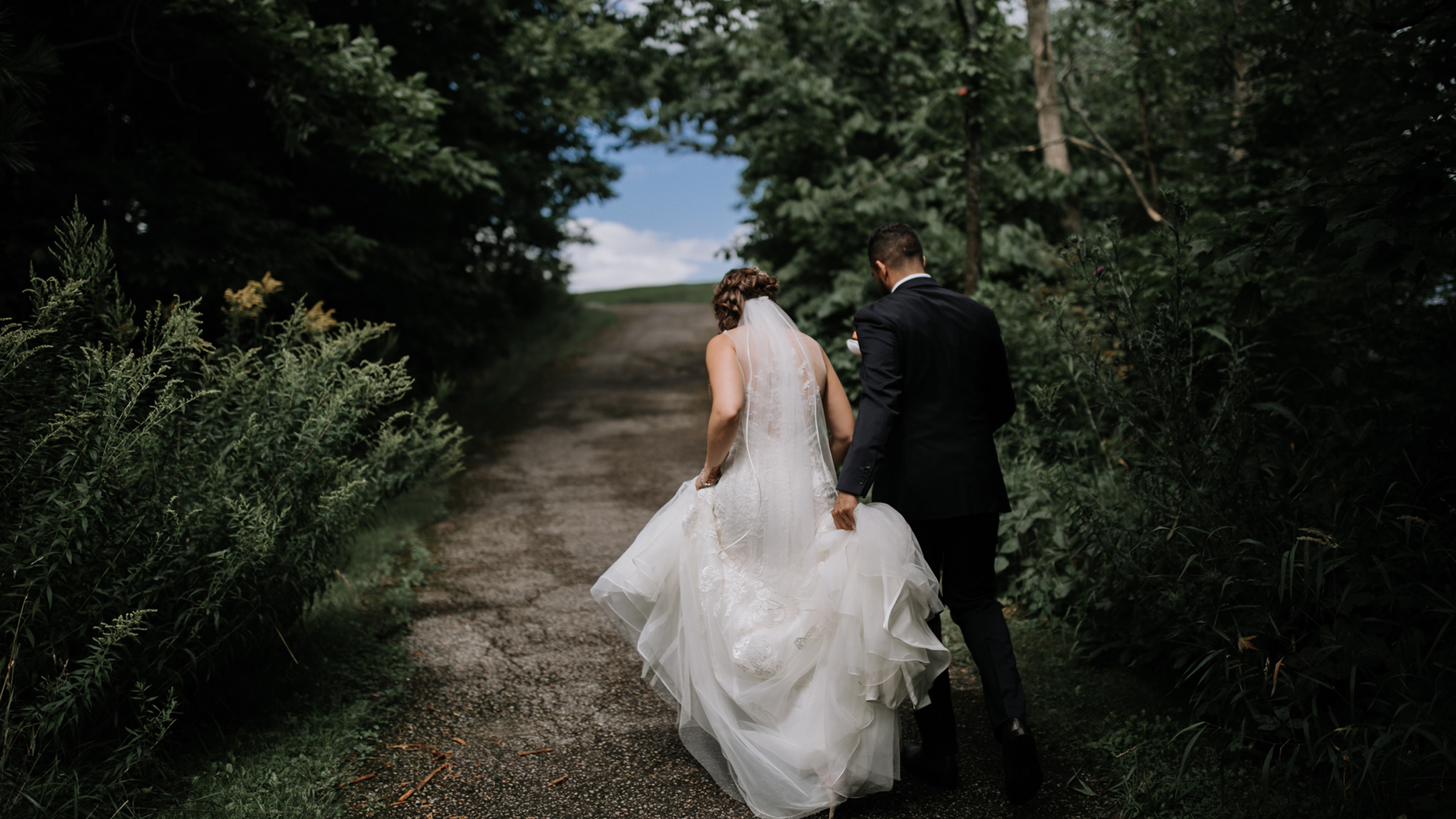 What did you consider when planning your wedding?
K: We knew we didn't want just a one day celebration as everyone was travelling so far. It was important to get a chance to see everyone, and spend time with them. 
S: We really wanted to have fun with everyone, and have our families get the chance to meet each other and get to know each other, because how rare does that happen?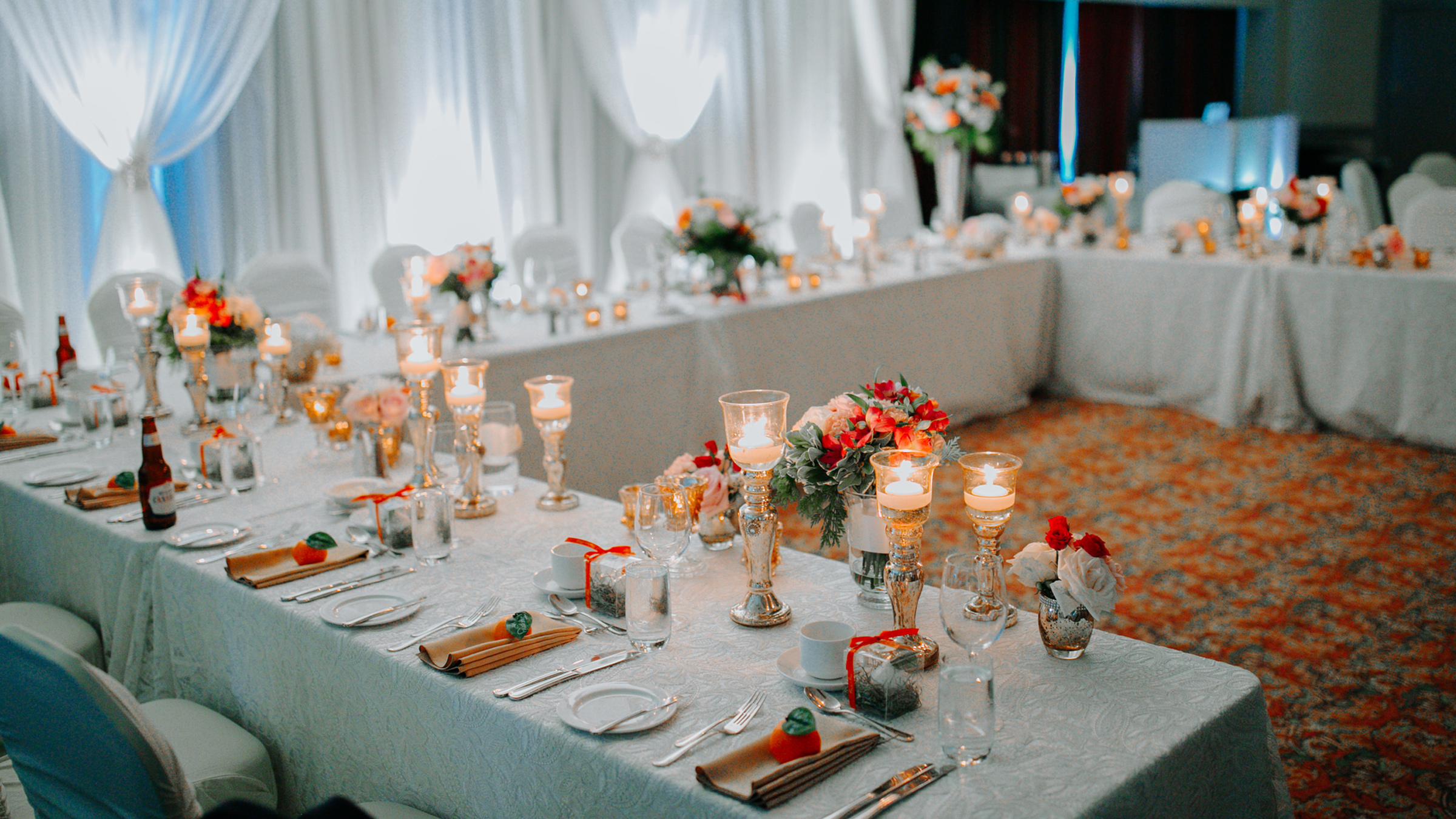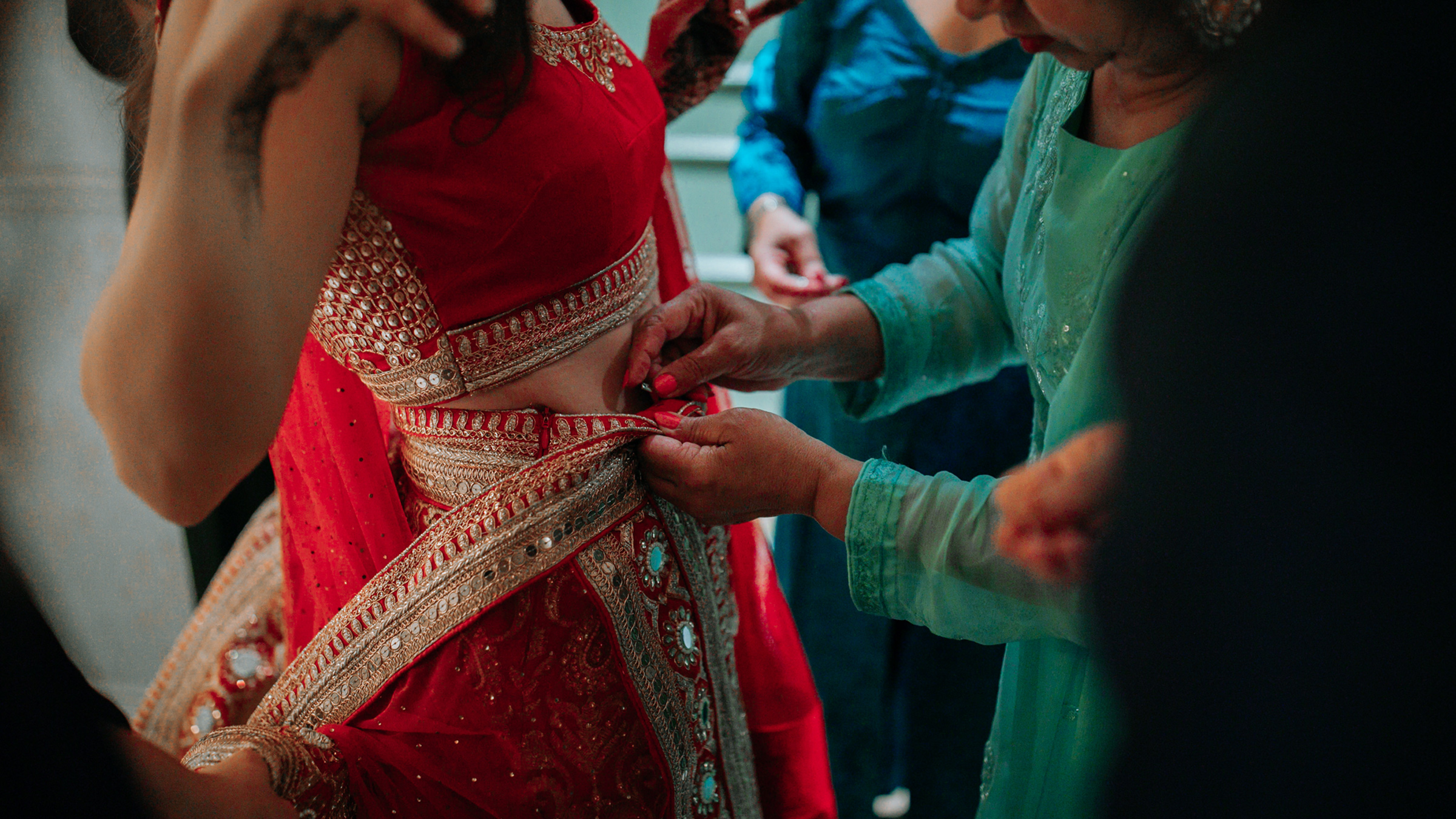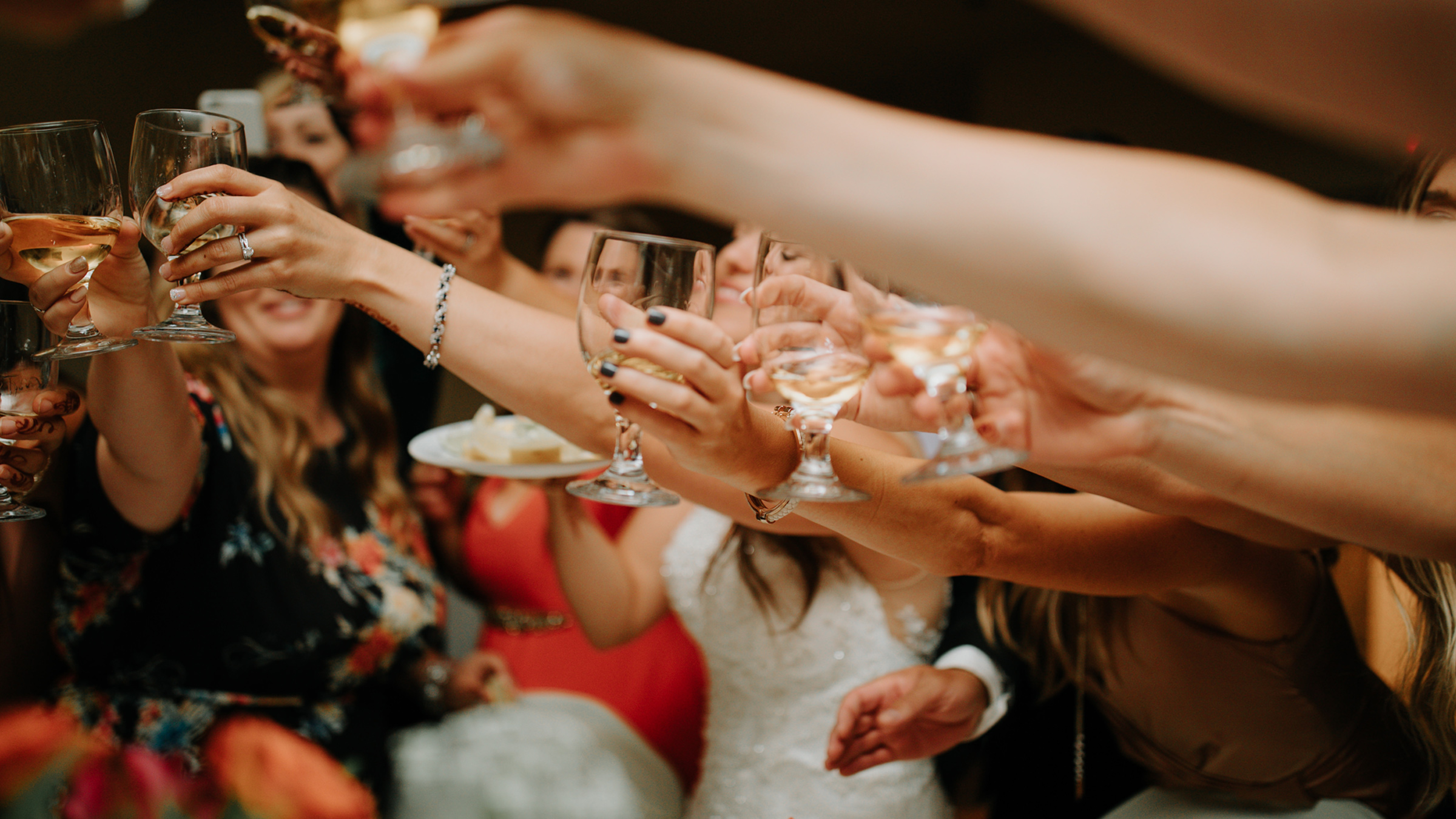 Was it everything you dreamed of?
S: It was so nice to have all of our family and friends together, the whole weekend was just really fun. We got to enjoy kayaking, the lake and a campfire, and just relax together.
K: We thought we were going to be really stressed, but we weren't, and actually just got to enjoy being there with our friends and family.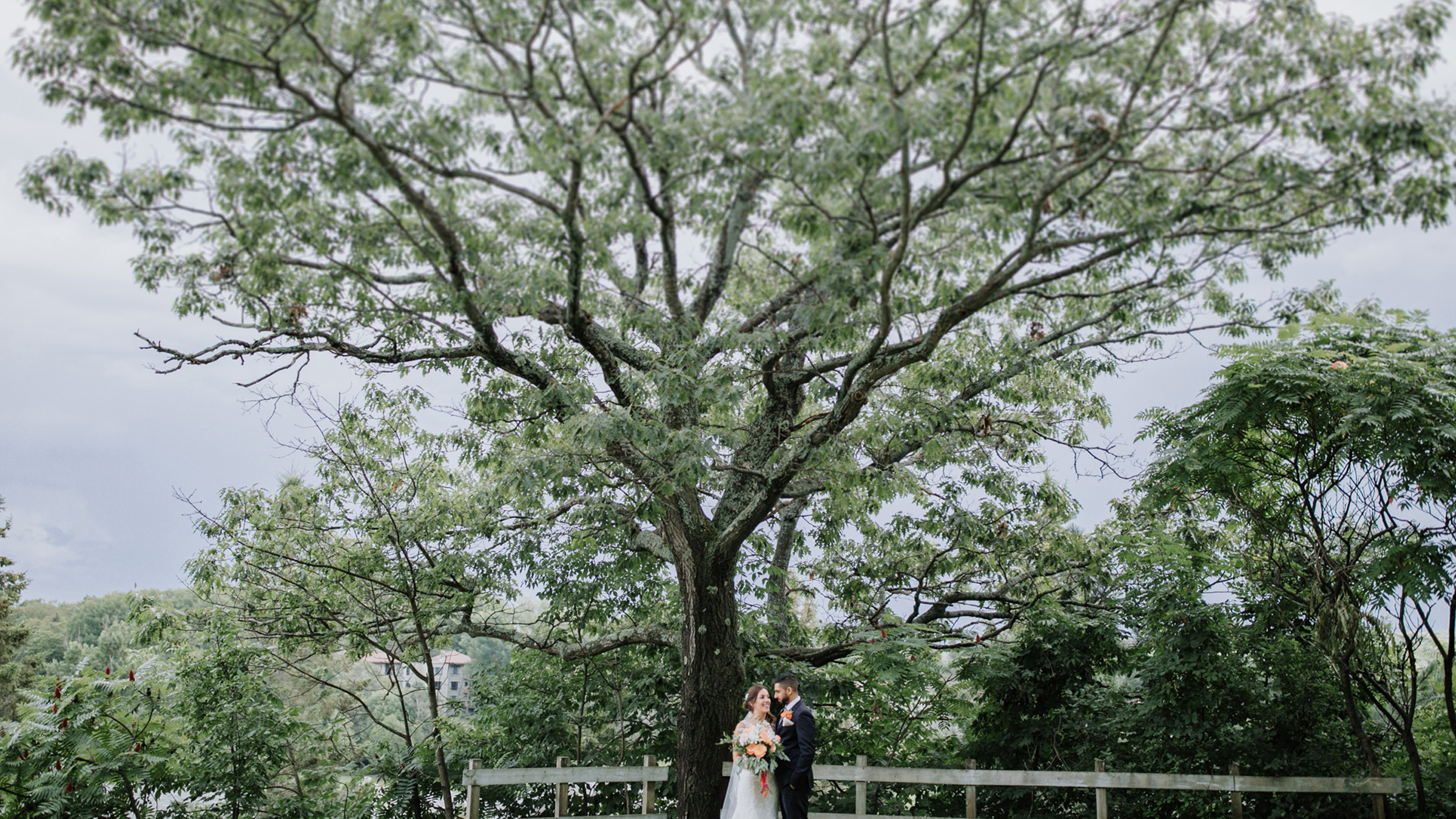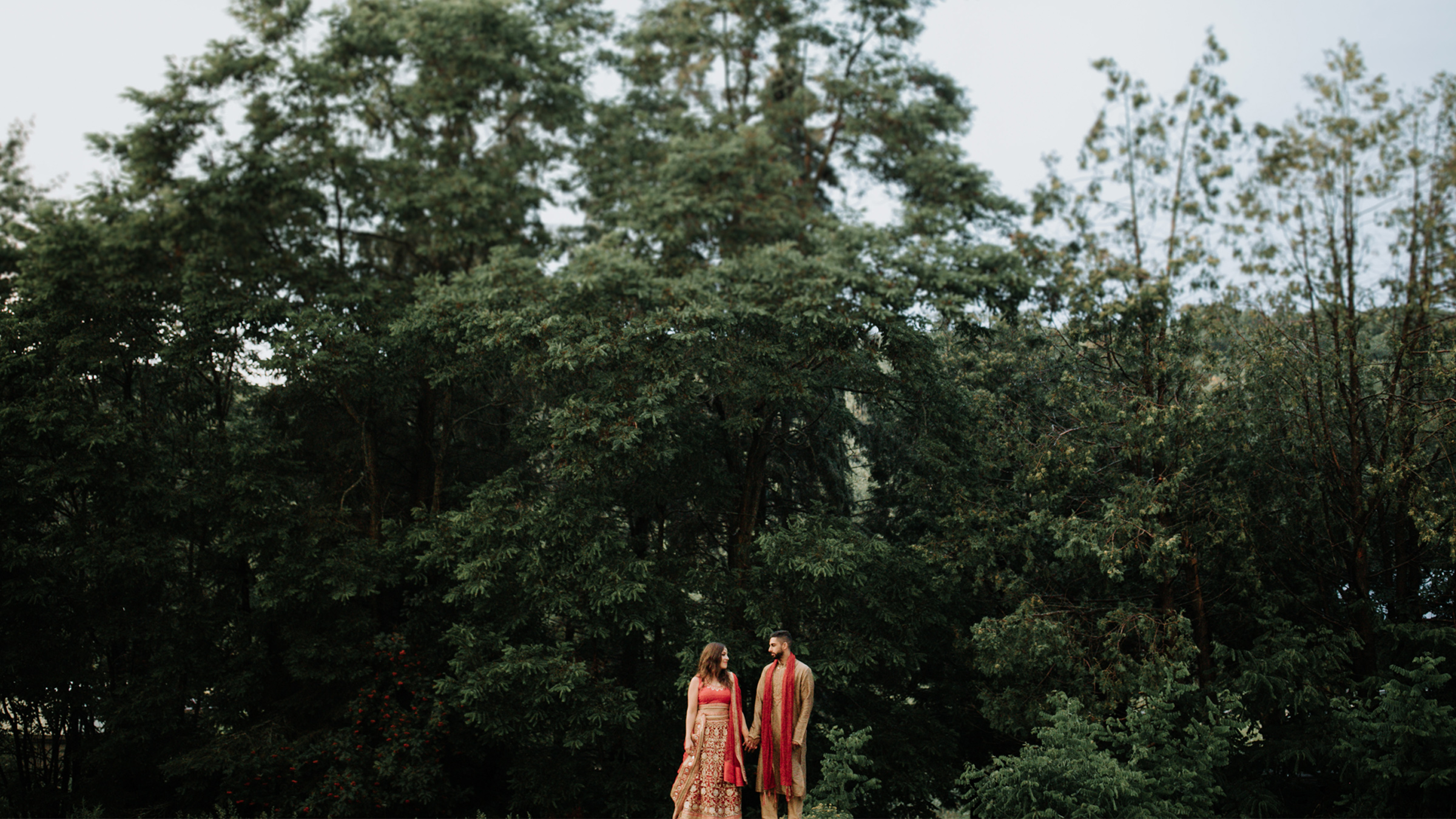 How did you meet?
K: Sam was on a working holiday in London and we met during her year here at a local bar. Sam was due to go back to Canada, so we did long distance for a year until she found a teaching job back in London.
How did you (Kabir) propose?
K: I took Sam out for breakfast and had my sister go in and decorate our apartment. When we got back Sam was surprised and written on the chalkboard on our living room wall was "will you marry me", of course you know the answer to that!
———————————————————————————————- 
Congratulations Sam and Kabir – thank you for sharing your special day (s) with us!
Agatha Rowland was their incredible photographer who captured all of these amazing moments.
Planning your Muskoka wedding? Let us help! Learn more here or call us 1-800-461-6522.
Posted November 2017 by Ainsley Theis.
---