Six Must Visit Shops in Downtown Huntsville
Six Must Visit Shops in Downtown Huntsville
From swimming, canoeing, hiking and relaxing there is a ton to do in Muskoka, but if visiting the area (even if you've been coming here for years), exploring downtown Huntsville is a must! Home to unique stores and eateries, Main Street in Huntsville is the place to be – and don't wait for a rainy day,  take a couple of hours in the morning or afternoon and do a little shopping anytime!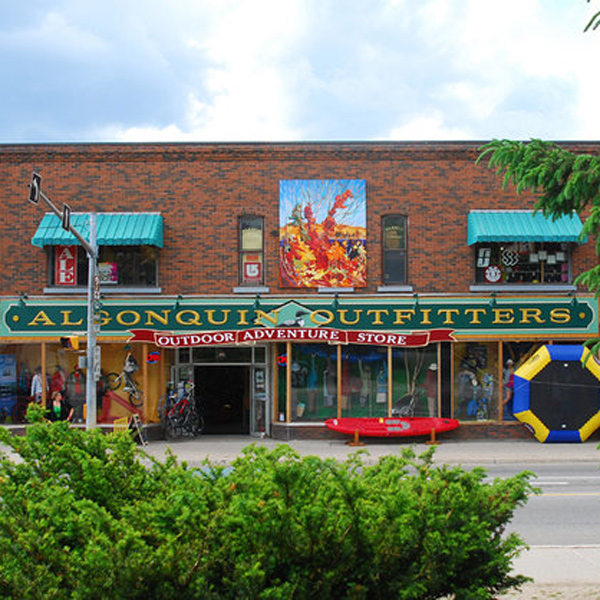 Algonquin Outfitters
Algonquin Outfitters is all about outdoor adventures – and looking good while you're at it! Featuring upscale clothing brands and gear for all your outdoor activities, it's a great place to explore and learn about everything you can do in the area when it comes to adventure. In addition to their retail shops, Algonquin Outfitters specializes in guided canoe excursions through Algonquin Park, plus they offer equipment rentals so you can venture out on your own in the park or take off from their location right downtown. Located on Main Street right at the lights – you can't miss it!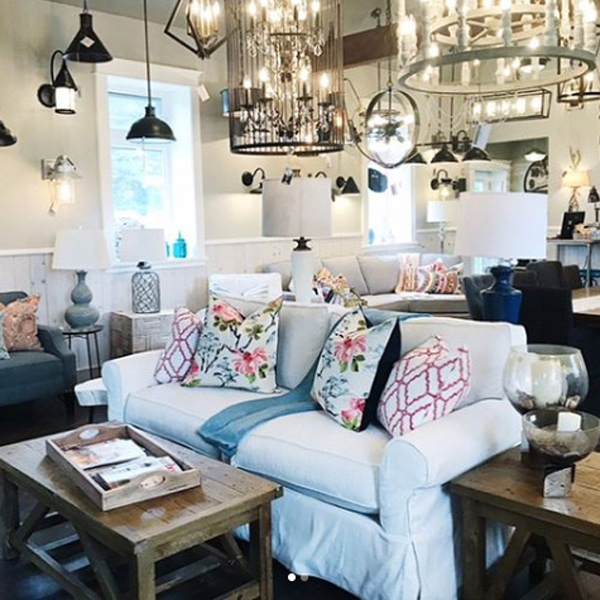 Urban Rustic Living
Think rustic home decor a/k/a a Muskoka dream. Urban Rustic Living is all about incredible home decor that is a reflection of the area. With a selection of reclaimed wooden furniture, vintage and live edge pieces handmade by some of the best local craftsman and an array of items that allow you to bring a little northern living home with you – just dream about all the redecorating you'll do! Located at 15 Main Street (top of Main Street at the corner of Lorne St), Urban Rustic Living is open most days except Sunday.
Reflections of Muskoka
Itching to do a little shopping for quality clothing and footwear brands? Reflections of Muskoka is the place to check out! Carrying men's, ladies and children's apparel, this store has got everything from comfy cottage wear to oh-so-adorable kids clothes. Fan of Roots Canada? They carry that brand too. Reflections of Muskoka is THE store for the ultimate shopping experience in Huntsville. Open daily and found on Main Street in Downtown Huntsville.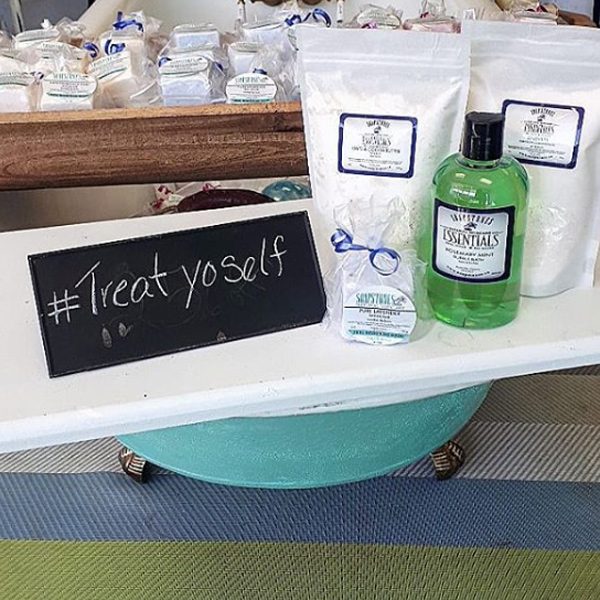 Soapstones
Specializing in natural skincare products, Soapstones offers an extensive line of luxurious, yet affordable, natural skincare products that are developed and manufactured in Canada. Using the highest quality ingredients like vegetable oils, olive oils, cocoa and shea butters, mineral-rich clays and healing essential oils, Soapstones products are environmentally friendly. This store will take your senses on an adventure! Enjoy testing out all their products, and grab a few to take home (hint: they make excellent gifts!). Located on Main Street and open daily.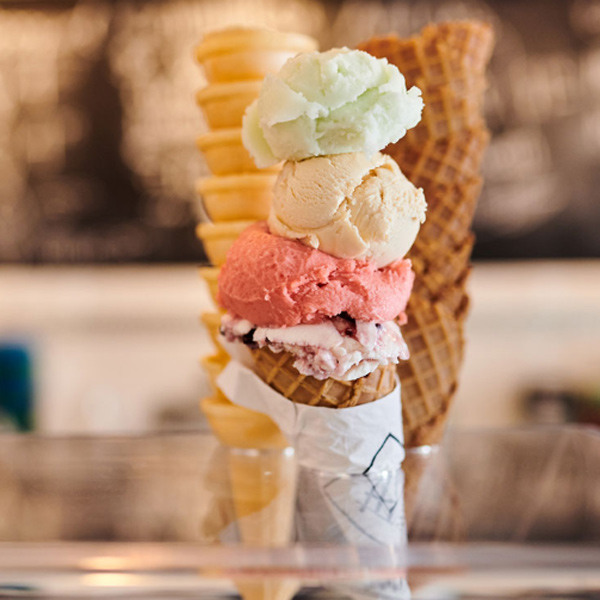 Belly Ice Cream
Ok, so Belly Ice Cream isn't necessarily on Main Street, BUT it is worth the slight detour.  See their state of the art commercial kitchen while picking out which flavour you'll try! Everything they serve is hand made – from the cookies for their ice cream sammies, the brownies to the marshmallow in their Muskoka S'mores. Looking for dairy free, nut free or gluten free? Yup, they've got it. With lots of parking, stopping in is an easy decision…now to decide what to have….
Located on West Road – from Main Street turn right on Centre Street (at the post office) then left onto West Rd at the lights. Just minutes from downtown.
Big Bear
Having a cozy sweater is a must when in Muskoka, and Big Bear in Huntsville has you covered. With their signature Heather Muskoka hoodies you'll be able to stay nice and cozy next to the campfire. Whether looking for something for yourself or a gift to take home, Big Bear's apparel is classic cottage country wear everyone will love! Big Bear is located on Main Street.
So next time you're planning your trip, make sure to carve out some time to explore Downtown Huntsville and all the unique shops that can be found there.
Ready to start planning your summer getaway to Muskoka? Deerhurst Resort is your homebase for everything summer and everything Muskoka. From the Splash Zone to the NEW Cable Park, boating, wakeboarding, two golf courses, Treetop Trekking, ATV tours with Yamaha, yoga, campfires…the list goes on and on. Book the 'This IS Summer' offer and enjoy tons of complimentary activities included in your stay. Learn more and book here.
Posted June 2018
---