Catherine & Greg: Dreaming in August
There's something about the feeling you get during Summer in Muskoka that's just hard to describe. Lush green trees line the shores of the lake under a blanket of clear blue skies dotted with fluffy white clouds. It's an energetic feeling filled with hope, wonder and peacefulness. It's a setting and a shared feeling that make summer weddings in Muskoka unique.
For Catherine and Greg, having their wedding in Muskoka during the summer was more than just a beautiful backdrop. It was a celebration of all the great memories they share during the season, and all the great moments they'll have moving forward together.
Catherine and Greg sent us a glimpse of all the sunshine, smiles and love from their wedding day. Enjoy!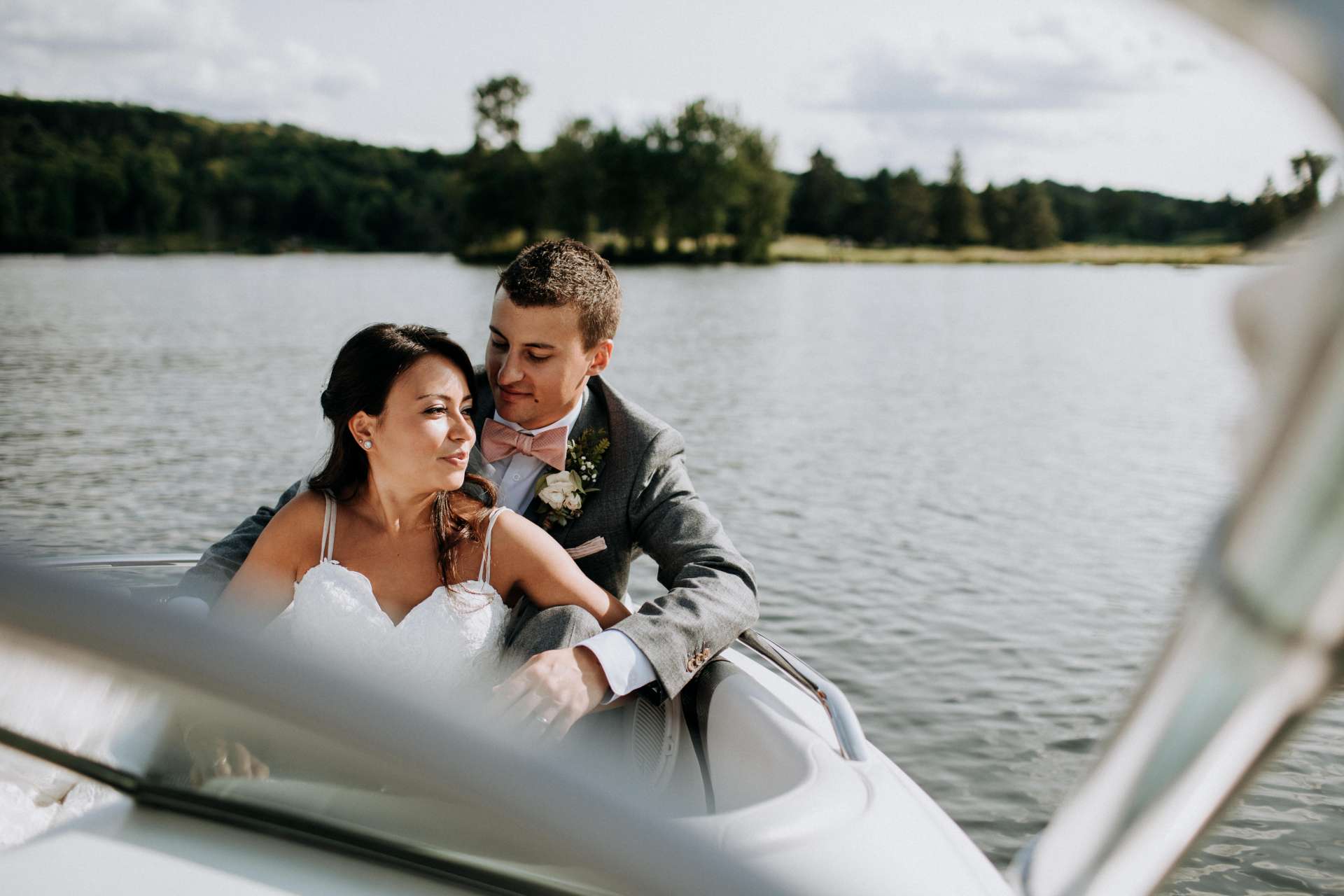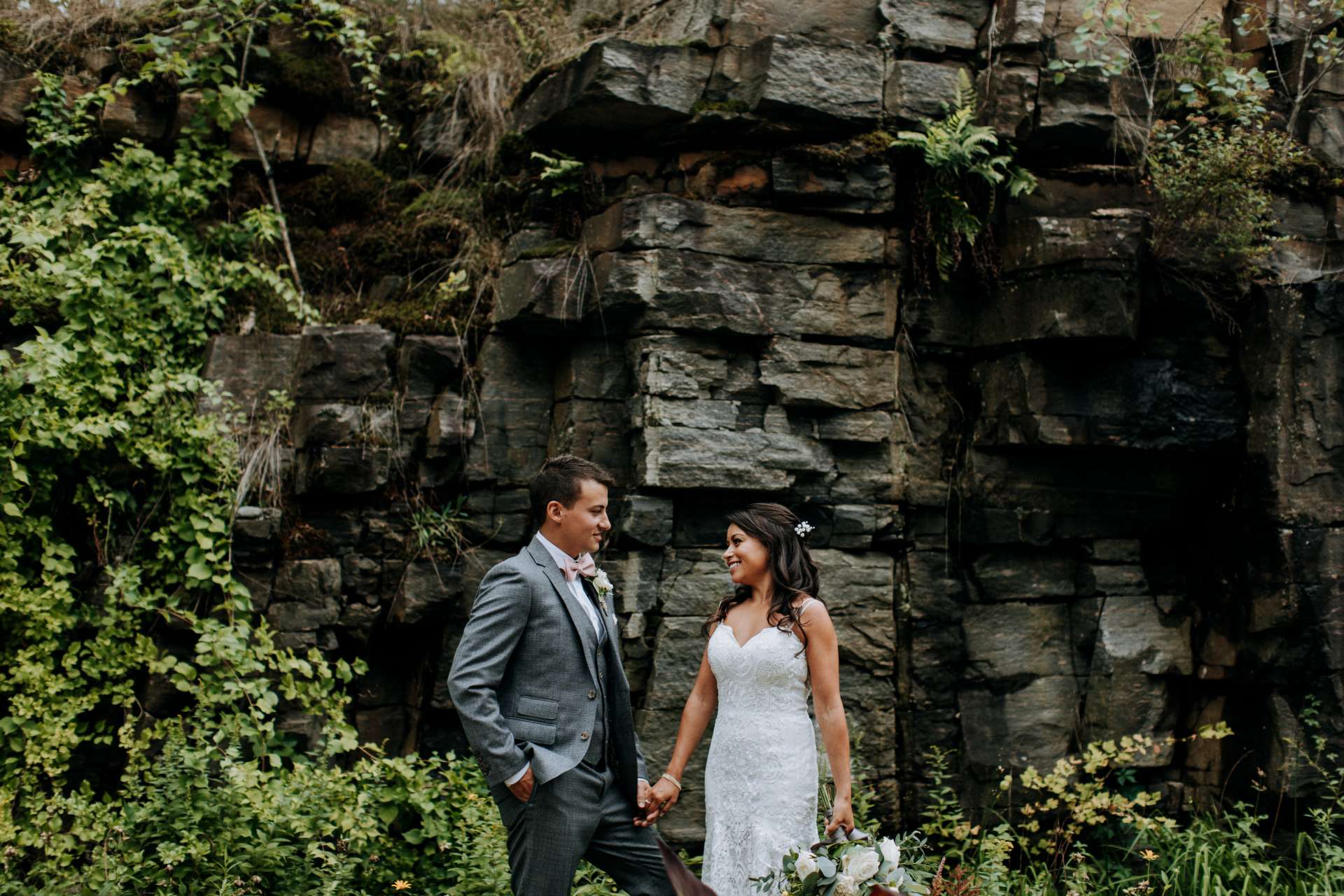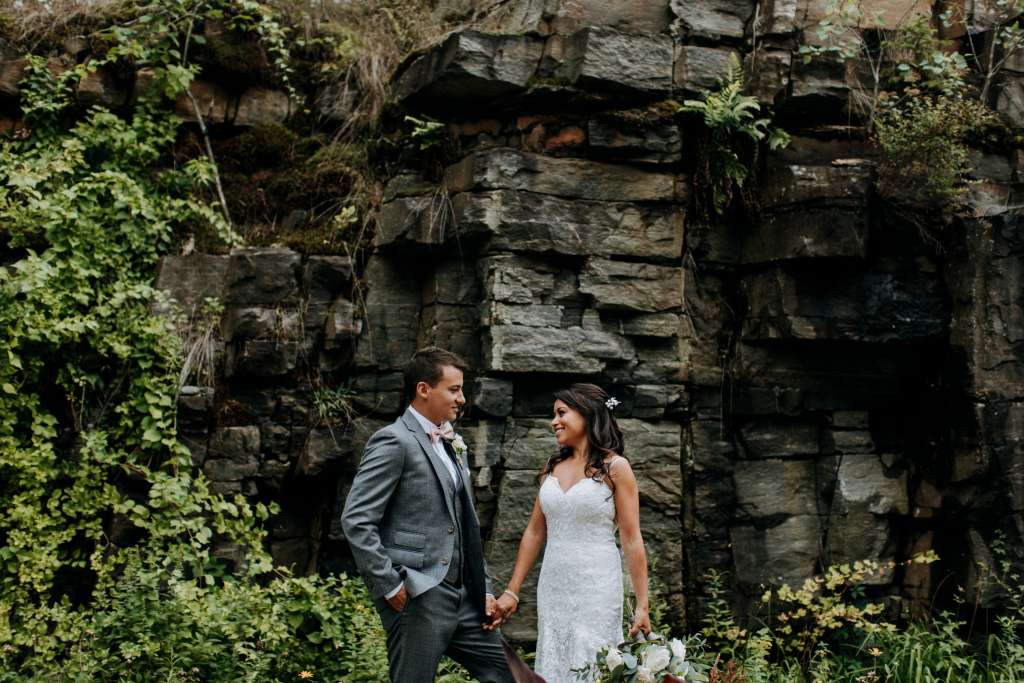 What made you decide on an August wedding?
Many of our fondest memories together have taken place in the summer. It is when we started dating and is the season when we are able to spend time with family and friends up north in cottage country. We also love being outside by the lake and really enjoy the warm, sunny weather in August.
Why Muskoka – and what made you choose Deerhurst?
Since summer of 2008, we have enjoyed many trips up to the Lake of Bays–a tradition started by my grandparents and continued by my father–or to Six Mile Lake, where my grandfather has a cottage.
Each summer, we find ourselves visiting the picturesque town of Huntsville and have many fond memories spent in the area like tandem wakeboarding on Peninsula Lake or grabbing a bite to eat by the water. When we imagined our wedding, we pictured our closest family and friends gathered together in a beautiful spot by the lake, alongside amazing music, food and drinks. As soon as we visited Deerhurst, we knew it was the rustic yet elegant spot we knew our friends and family would also love.
What did you consider when planning your wedding?
Everything! Or so we would like to think. We had two years to plan our wedding so we had a lot of time to think about all the details. We booked Deerhurst almost right after we got engaged. We took a tour with Haley and left with a great feeling of excitement. Finding a location that had a natural, rustic feel and that could accommodate all of our guests was important. We wanted to personalize as many details of our wedding as possible and really just wanted to ensure that everyone had a great time after coming all the way up to Muskoka for us. We hoped that it would be a little weekend getaway in the summer for many of our guests. Also, having the venue close to lots of other amenities and the church was also important.
Was it everything you dreamed of?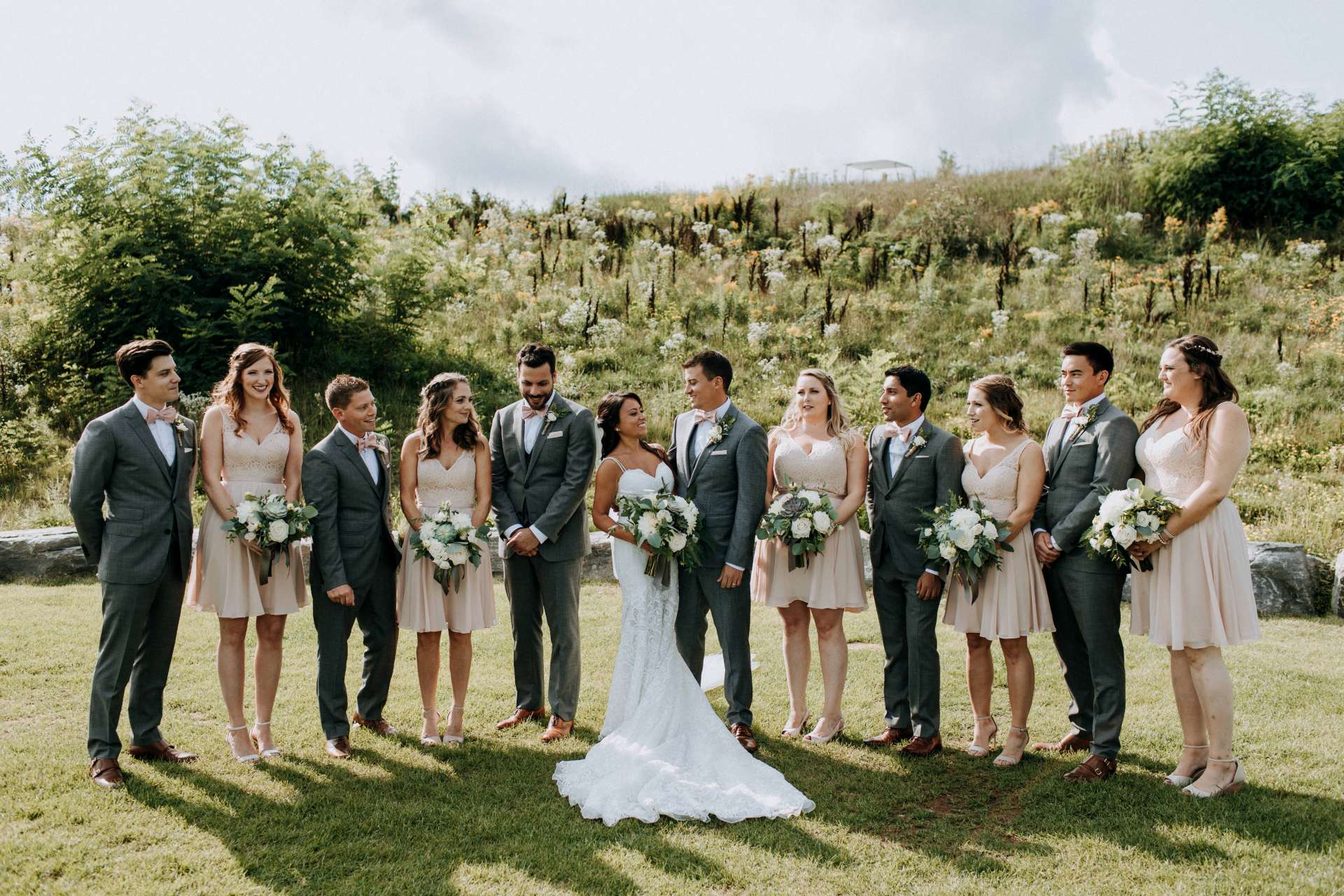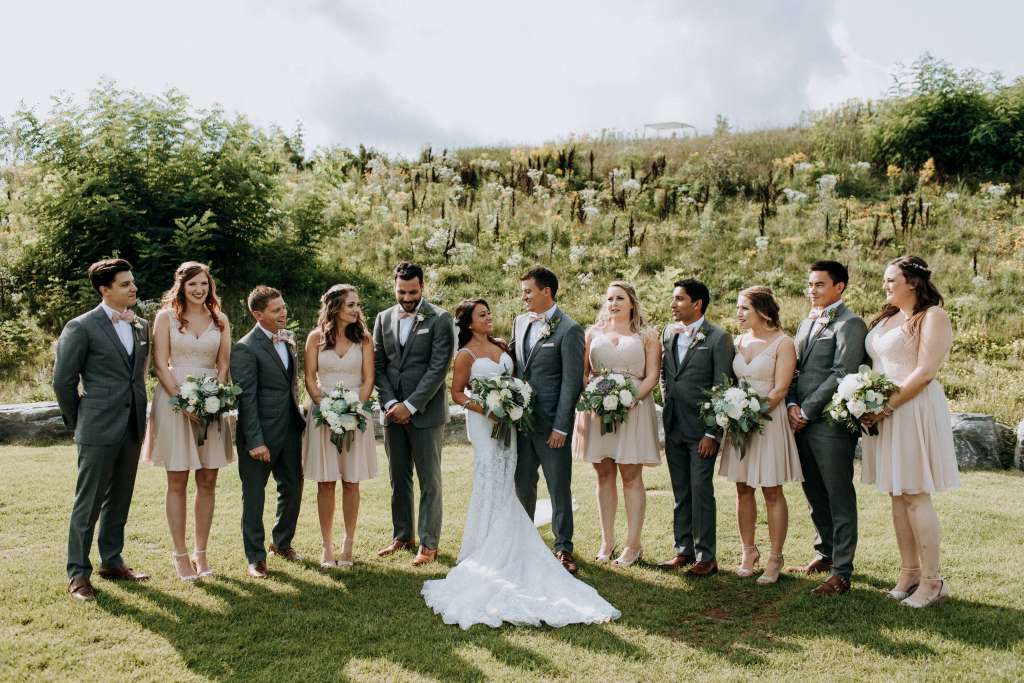 Yes and more! It really was the best day of our lives. The overwhelming feeling of joy and love on our wedding day is something we will never forget. It is the kind of excitement that only comes from having all of our family and friends gathered for one big celebration. Deerhurst did an outstanding job in making our vision a reality. Haley, our wedding coordinator, worked so hard to ensure that everything went smoothly and that all of our needs were met. She really went above and beyond our expectations and was so thoughtful.
How did you two meet?
We met in 2004 as students in our grade nine English class. It was not until later in our high school years that we became friends and started to mingle outside of school, attending parties on the weekends, making dinner on Friday nights with friends and going to the movies. In June of 2007, Greg asked me to prom and of course, I said 'yes'!
How did Greg propose?
In July 2016, on our trip to Australia, Greg got down on one knee beside the lovely Josephine Falls (Queensland) and we FINALLY got engaged after 11 years of dating. Greg brought the ring all the way to Australia and kept it in his backpack for the first two weeks of the trip, waiting until he found the perfect location to pop the question.
---
Congratulations Catherine & Greg – we love being a part of your story. Thank you for sharing with us!
Wondering who took all of these amazing photos? Jen Van Son Photography was their photographer who captured all of these incredible moments.
Planning your Muskoka wedding? Let us help! Learn more here or call us 1-800-461-6522.
---