Six Things You Didn't Know About Deerhurst Resort's Early Years
Six Things You Didn't Know About Deerhurst Resort's Early Years
Updated April 2020. These highlights from the past remind us that our current closure is but one chapter in our long history. And when we can turn the page, Deerhurst will be ready to set the stage for so many more memories to be made once we can welcome travelers to this beautiful part of Canada again.
Regular visitors might know that Deerhurst was founded by an Englishman in 1896. But did you know he was a pioneer in establishing resorts in north Muskoka? And that he stocked Peninsula Lake, the site of his new "English tourist house," with fish himself? And that early guests could ride aboard the world's smallest commercially operated railway? Read on!
Founder Charles Waterhouse First Tried His Hand at Farming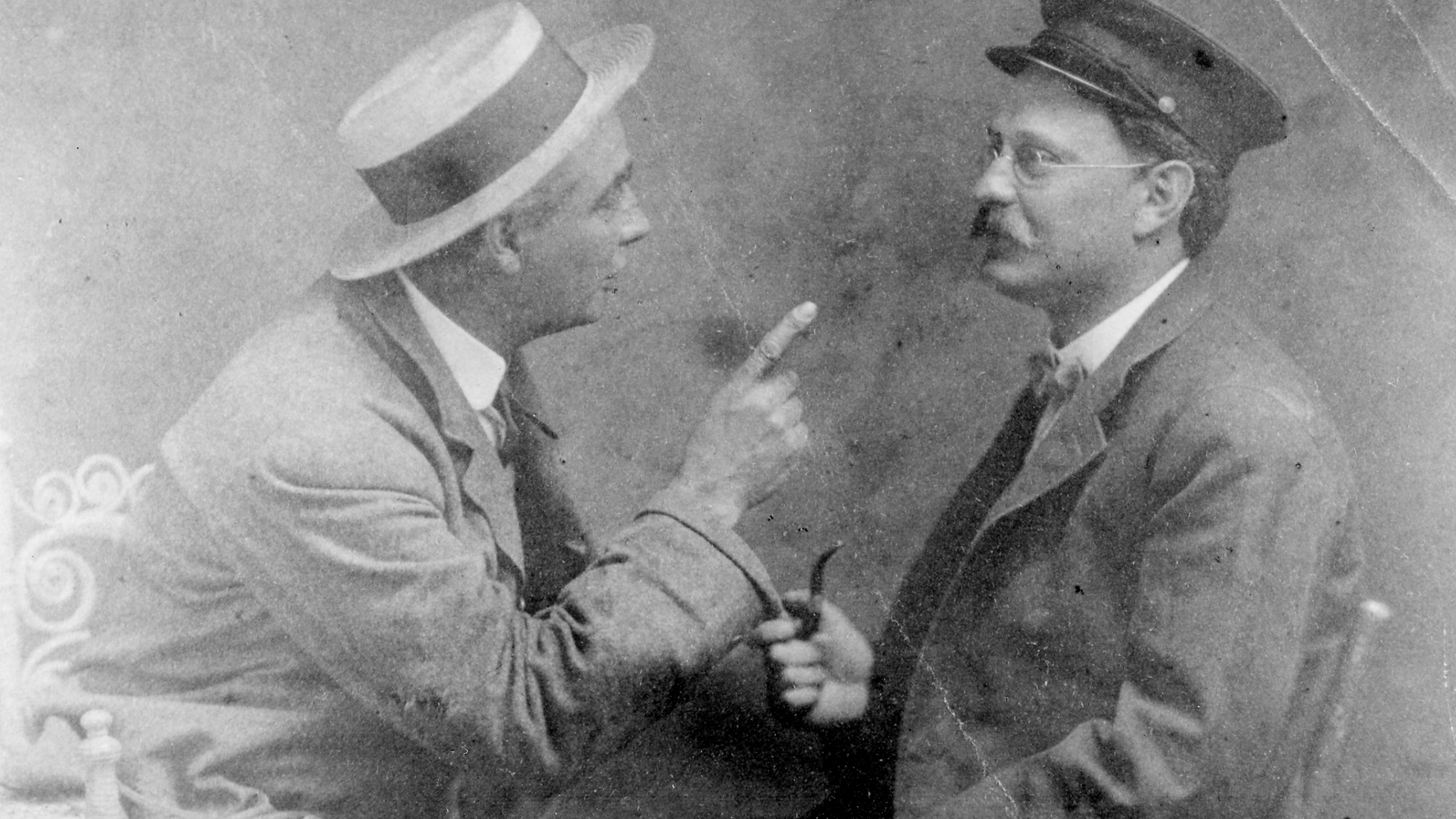 Charles Waterhouse arrived in Muskoka from England at the age of twenty-two with the idea that he was going to farm the land. But Waterhouse was brought up in the refined manner of an English gentleman and had no real skills or experience in that regard. Contemporary accounts in Huntsville described two English brothers, possibly Charles and his brother Edward, mowing hay…in their nightshirts!
Besides the rocky terrain and dense forests of the Canadian Shield meant agriculture was a formidable challenge even for the most skilled of farmers. Charles ended up making some money by selling timber rights to his land, but he soon cast his attention to a new endeavour.
Charles Was One of the Pioneers of North Muskoka
By the 1890s there were 30 resorts in the south Muskoka, but not so on the lakes of north Muskoka. Local steamship entrepreneur Captain George Marsh sought more tourism traffic on his boats, so he urged the Grand Trunk Railway to run daily service from Toronto to Huntsville in the summer.
Inspired, and most likely encouraged by Captain Marsh, Waterhouse recognized this as an opportunity to establish north Muskoka's first major resort. He was also on to something else, and that something was Algonquin Park, which had been established just four years earlier. (In the resort's early years, Waterhouse personally lead excursions to the park for Deerhurst guests.)
Within ten years, new resorts proliferated on northern Muskoka lakes around the gateway to Algonquin Park. The Forester credited Waterhouse as being "the pioneer in the summer resort business on these shores." At the same time Waterhouse was developing a reputation as something of an entertainer as well as a warm and convivial host — skills well suited to the owner of an idyllic Muskoka retreat.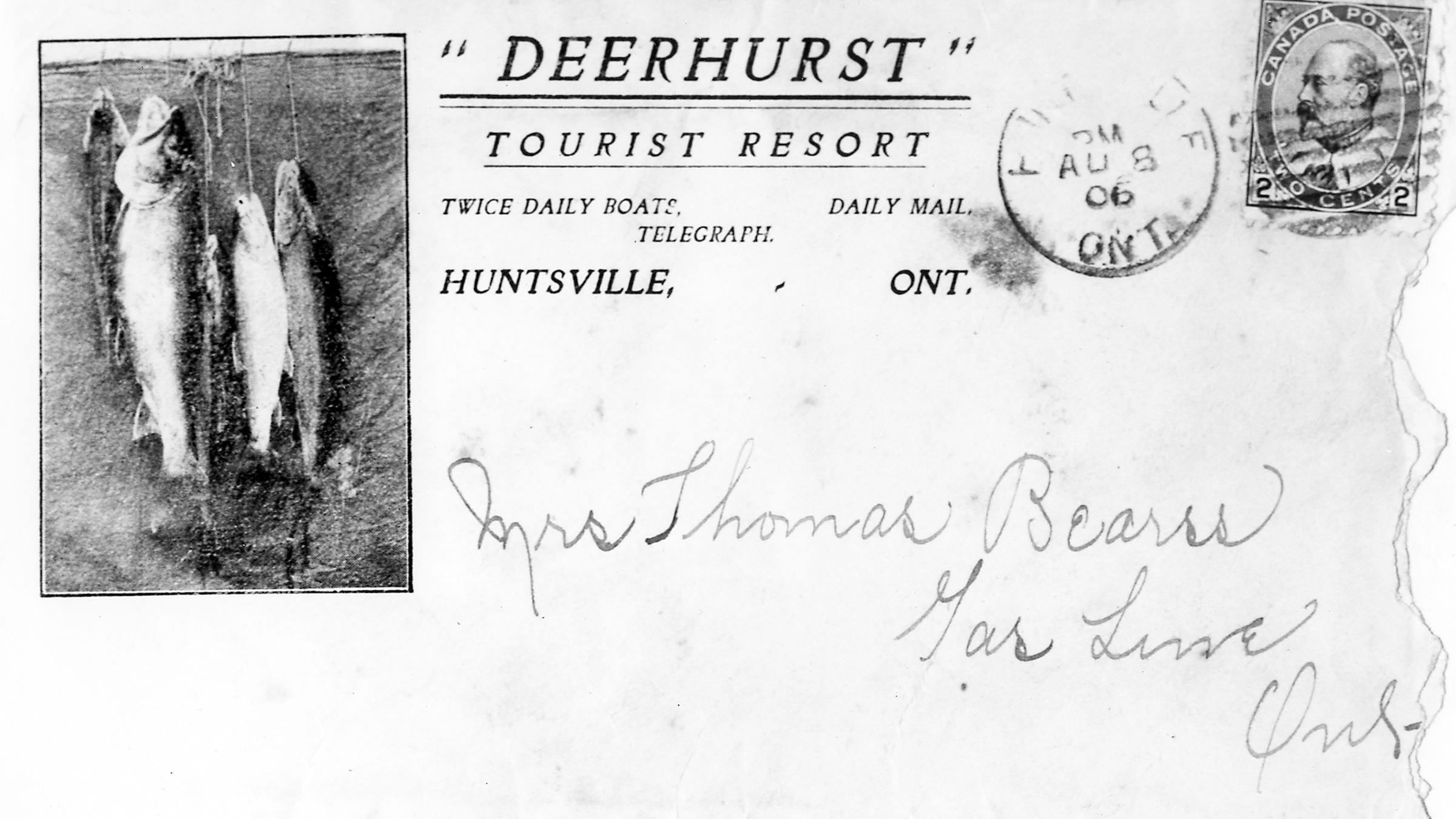 Deerhurst's Opening Season had Amazing Rates
The next time you buy a coffee and doughnut at Tim's, consider this: the first guests who stayed an entire week at Deerhurst in 1896 spent about the same amount – $3.50 per person. And that included three meals a day! This was considered pretty reasonable at the time; by contrast, the nearby Royal Muskoka was offering rooms at a whopping $3.50 per day in 1900.
Fishing Was the Most Popular Pastime
From the outset, fishing was one of the most popular pastimes on Peninsula Lake, just as it is today. To make sure that the fish were plentiful, the industrious Waterhouse himself led an expedition to Lake Nipissing to retrieve five hundred pairs of black bass to go along with the lake's northern pike and lake trout. To help ensure future fishers didn't go home with an empty basket, Waterhouse encouraged Huntsville locals and visitors alike to go easy until the stocks matured until about 1903.
Visiting Deerhurst Became an American Family Tradition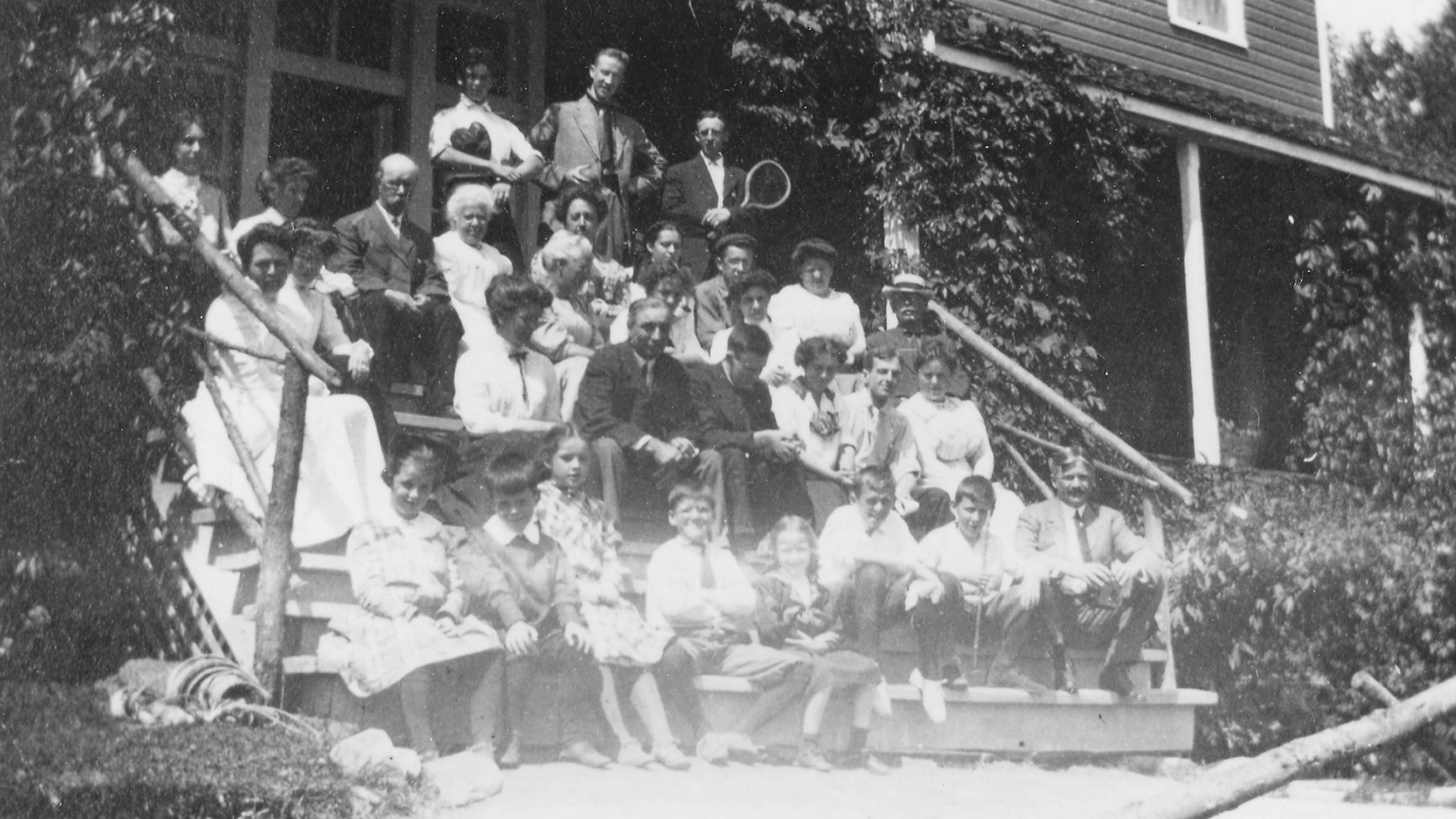 In 1905, a couple named Harry and Laura Wadsworth were looking for a property in Lake of Bays in order to escape the summer heat of Kentucky. Enroute the steamboat made its usual stop at Deerhurst, and after quickly striking up a friendship with Charles Waterhouse, they ended up staying at Deerhurst after Waterhouse convinced them that the convenience of a resort would be better than the work of owning a cottage (which we still consider to be true to this day). Large numbers of Wadsworth relatives started coming to Deerhurst, sometimes booking out the resort for the whole of July. And we really mean "large." In the 1950s, one Wadsworth relative recalls there being fifty-four family members present at the resort!
In fact, in the first half of the 20th century, almost half of the guests at Deerhurst were heat-beating Americans.
Deerhurst Was Next to the World's Smallest – and Cutest – Commercially Operated Railway
Visitors arrived at Deerhurst by steamship through the canal, but if they wanted to continue to Lake of Bays, they had to book a ride on the Portage Railway. Operating on a railroad extending just over mile, from the north portage of Peninsula Lake to the south portage of Lake of Bays, the diminutive Portage Flyer had two wood-burning engines, six passenger cars, and two open-air streetcar trams. Guests were sometimes requested to lighten the load when the little train had to climb steeper grades!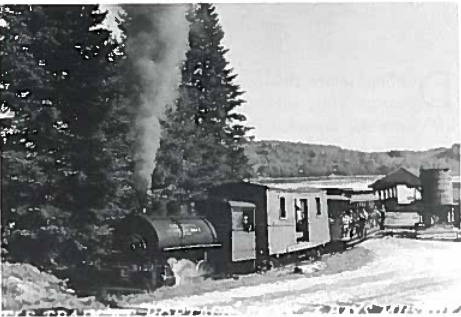 But the best part? Visitors to Deerhurst can still ride the original Portage Flyer! Every summer, Muskoka Heritage Place operates the original locomotive on a kilometre of track along the Muskoka River. The return trip takes about 30 minutes. Learn more about the current Portage Flyer here.
Even though almost 125 years have passed, the best reason to visit Deerhurst remains the same – the chance to escape the heat of summer in the city, and experience unspoiled Canadian wilderness from the luxury of one of the province's best resorts.
Sign up for Deerhurst Resort's newsletter to be the first to hear about our re-opening and what new memories you can make in Muskoka! 
---