Guess Who's Celebrating 125 Years?
Guess Who's Celebrating 125 Years?
by Andrew Hind with Laura Kennedy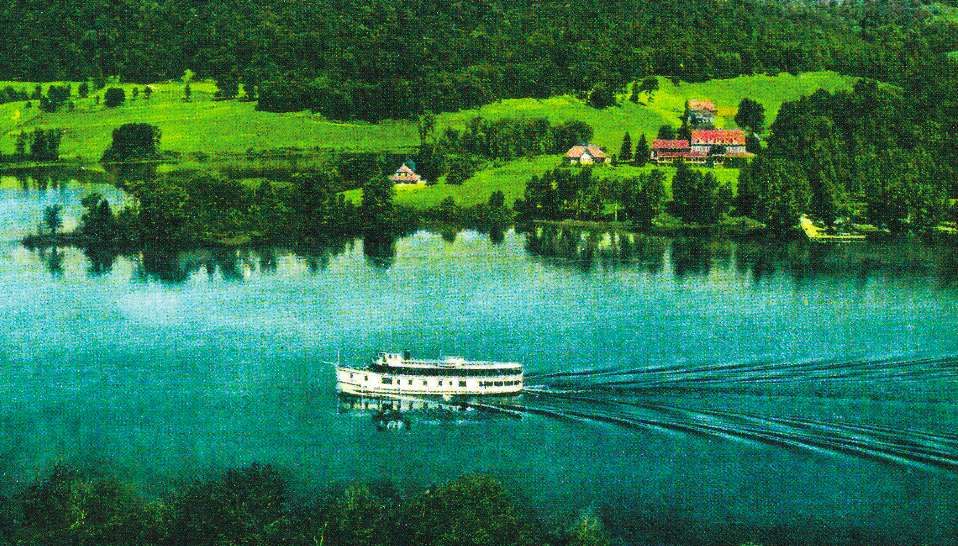 If the past year has taught us anything, it's that we live in times where little is certain or can be taken for granted. That's why the achievement of a milestone anniversary seems even more special in this period of change. Something that has remained constant over the last year, and for 124 years prior, is Deerhurst Resort's commitment to offering a safe,  idyllic retreat – when possible – characterized by the deep-rooted hospitality and casual elegance that was born in 1896.  
Yes, this summer marks the 125th anniversary of Deerhurst Resort, one of Ontario's oldest resorts. While its management and hosts (staff) are proud of its rich heritage, this is not a resort that's wedded to a bygone era. Instead, it takes cues from its history to adapt the unique Deerhurst spirit to current times. The resort's growth and sophistication over the past century and a quarter have been nothing short of remarkable, making it an enduring icon of Canadian tourism. 
In a way, Deerhurst was born of a dream. In 1896 Englishman and recent immigrant Charles Waterhouse had a vision: he would build a summer retreat along a stretch of prime waterfront on Peninsula Lake. Never mind that he had no experience running a resort, or that there was little if any tourism activity in northern Muskoka at the time. He was inspired by the popularity of resorts on the south Muskoka lakes and was also convinced by the affable Captain Marsh whose new steamboat company was in need of passengers. 
Deerhurst was intended to be an inn of fine hospitality, offering comfortable accommodations to a discerning clientele, an island of relaxed refinement amid the wilderness. The lodge that Waterhouse built was a three-storey building with 18 guest rooms, a dining room, living room, smoking lounge, and a veranda that offered "a most enchanting view of the distant hills and charming waters.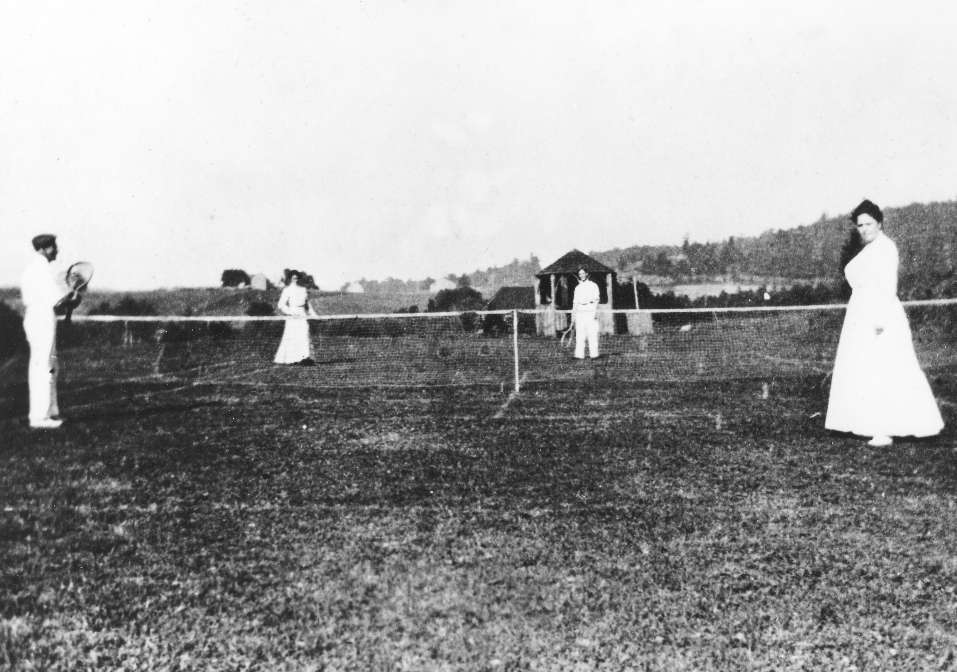 Guests at Deerhurst enjoyed leisurely, yet casually formal vacations. They might enjoy a game of tennis on the grass court, row in one of the skiffs, or stroll amidst the woods. Waterhouse even purchased a steam yacht called the Star with which he would provide guests with cruises of the picturesque lake. And after the Pen Lake Golf Course opened in 1912, he would often use the boat to ferry gentlemen across the lake for nine holes of golf. 
Throughout the years Charles and his successor, son Maurice Waterhouse, made a concerted effort to keep things 'as they were.' The emphasis was on providing a consistent vacation experience to loyal, repeat guests, at almost the same rates year after year. Not surprisingly the clientele preferred it that way. Everyone and everything fit together into a comfortably familiar pattern. 
Perennial guests, the vast majority of whom were Americans, including such prominent and well-to-do families as the Grands of Grand and Toy fame; the Shirrifs, known for their jams and marmalades; the beer-brewing Seagrams; the Lambrechts; the Wadsworths, who included amongst them Presidents of Morgan-Stanley Bank; and others.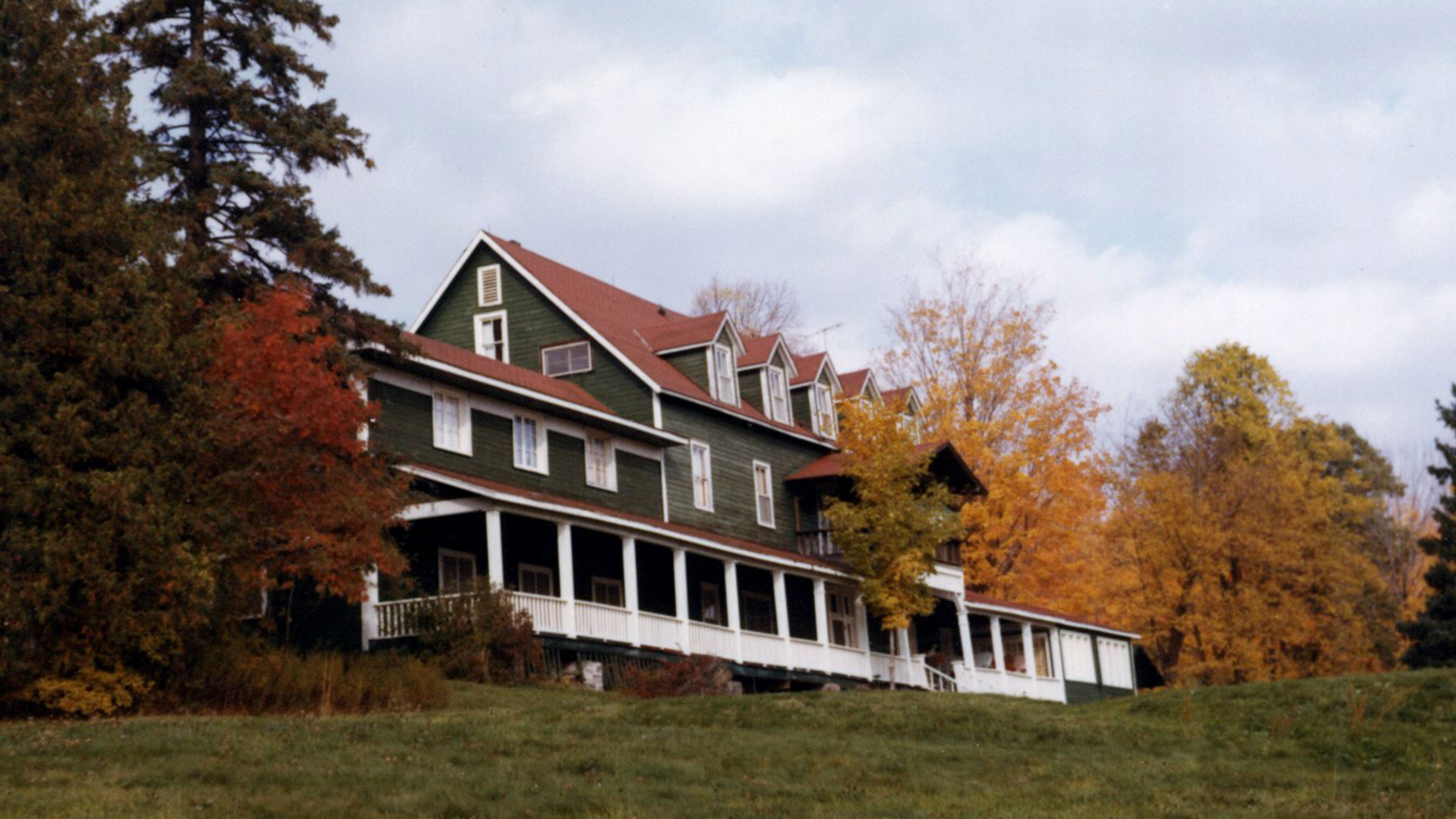 The Deerhurst legacy was passed to the third generation when Bill Waterhouse purchased the resort from his father in 1971.  It was he who was responsible for transforming Deerhurst from a rustic country inn into a modern, luxury resort with a reputation for world-class amenities.
"When I took over, the resort hadn't really changed since the 1920s," Bill once said. "The Lodge had only 15 rooms, and there were only two bathrooms in the entire building. The staff lived on the third floor with the bats. Even including cottages, we could accommodate only about 80-85 guests, and we were only open in the summer from mid-June to mid-October."
Bill knew that times had changed and that the resort was now operating in a global marketplace. It needed to expand and reinvent itself with an exciting, vibrant feel. Over the next two decades, Deerhurst was reimagined with expansive conference facilities, a grand ballroom, a piano lounge, and the championship Deerhurst Highlands Golf Course, which was literally carved out of the rocky wilderness. During the 1980s, Deerhurst gained fame for its live entertainment – among the singers a young Shania (Eileen)Twain – that earned it the moniker of 'Vegas of the North'.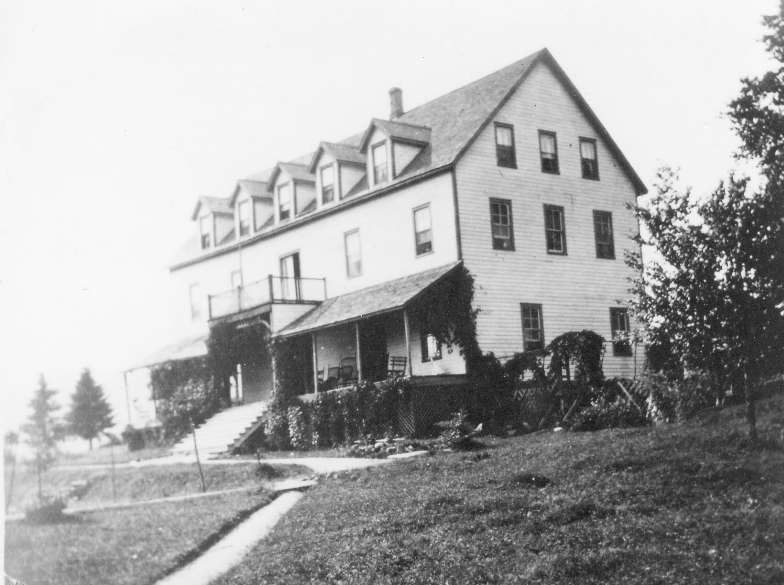 With his great expansion on its way to completion by 1989, Bill Waterhouse sold his shares and went on to develop other real estate communities in Huntsville including Echo Valley and Woodland Heights. Thus ended three generations of Waterhouse family ownership of Deerhurst Resort. 
With its foundation of Waterhouse hospitality, Deerhurst continued to evolve as one of Canada's most comprehensive resort properties. Set on 760 acres between Huntsville and Algonquin Park, Deerhurst blends a year-round natural playground setting with the height of guest comforts and engaging service. With an almost unlimited variety of activities year-round, locally inspired cuisine and top-notch conference and meeting facilities, the resort has become a modern, multi-faceted paragon of Canadian hospitality.
Deerhurst has changed a great deal over the years, but in some ways, the resort has come full circle as it turns 125.  
The new $60 million Lakeside Lodge now sits on the site of the original 1896 lodge, offering the same spectacular views guests raved about more than a century ago. Like the original lodge, this commanding building is an all-wood construction (Canada's largest). Indeed, Lakeside Lodge represents a rebirth of the iconic Deerhurst waterfront experience that Charles Waterhouse first introduced.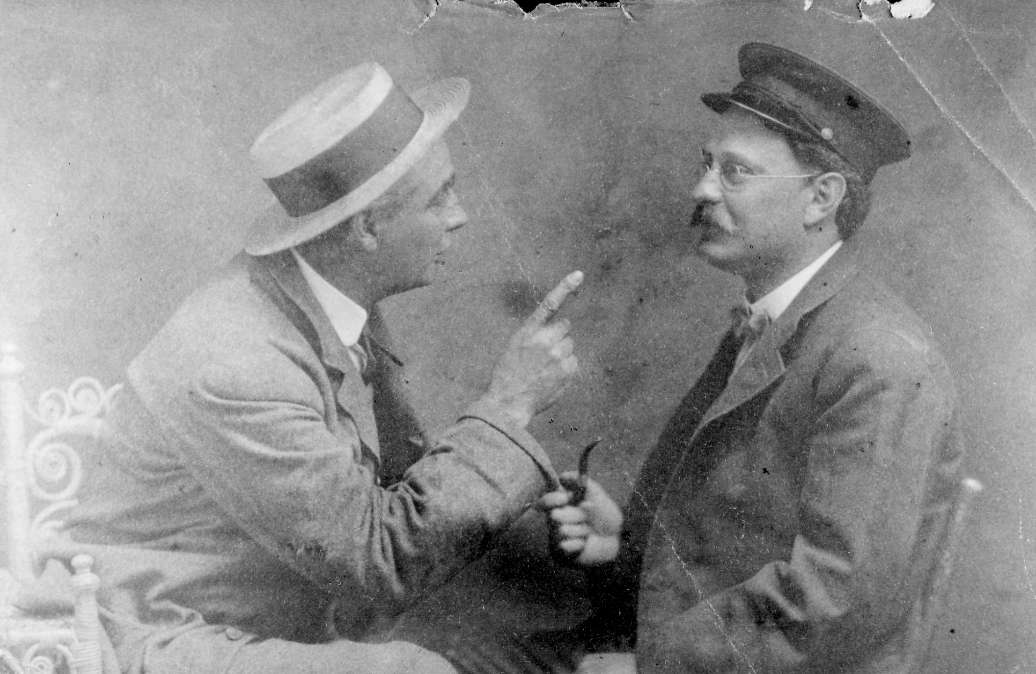 And, like the guests of the resort's early days, this summer's vacationers are indulging in longer stays at Deerhurst. Weary from stay- and work-from-home measures, more families are forgoing the mini-vacation trend to escape the city with stays of up to two weeks. While they no longer arrive with steamer trunks in tow, as travellers did in the early 1900s, guests are treating themselves to the same kind of leisurely resort stays that characterized summers at Deerhurst for generations.    
"As a result of the pandemic, there's a renewed appreciation for travel even if it's just a few hours away and for nature," offers general manager, Jesse Hamilton. "It makes us happy to see people discovering the great vacation experiences available right in their own backyards."
Yes, Deerhurst Resort has constantly been reinvented over the years, but its core appeal – warm hospitality, a relaxing escape, a focus on guests – has never changed. 
At 125, Charles Waterhouse's dream remains alive and well in Muskoka. 
July 1, 2021
---