Root Vegetables Make for Unearthly Deliciousness – A Unique Muskoka Feature
Our very own Chef de Partie Rebecca Pacheco was featured in the Unique Muskoka September 2021 issue for her delicious take on their Root Vegetable feature. Here you can find Rebecca's story and her recipes for a Two Tone Root Vegetable Soup with Jicama Slaw.  For more mouth watering recipes from talented local Chef's around the region, you can read the full article from Unique Muskoka.  If this leaves you feeling not only hungry, but also inspired – head on over to our Careers page and browse our available opportunities to join our talented Culinary Team and learn from the best!
Reprinted from Unique Muskoka – September 2021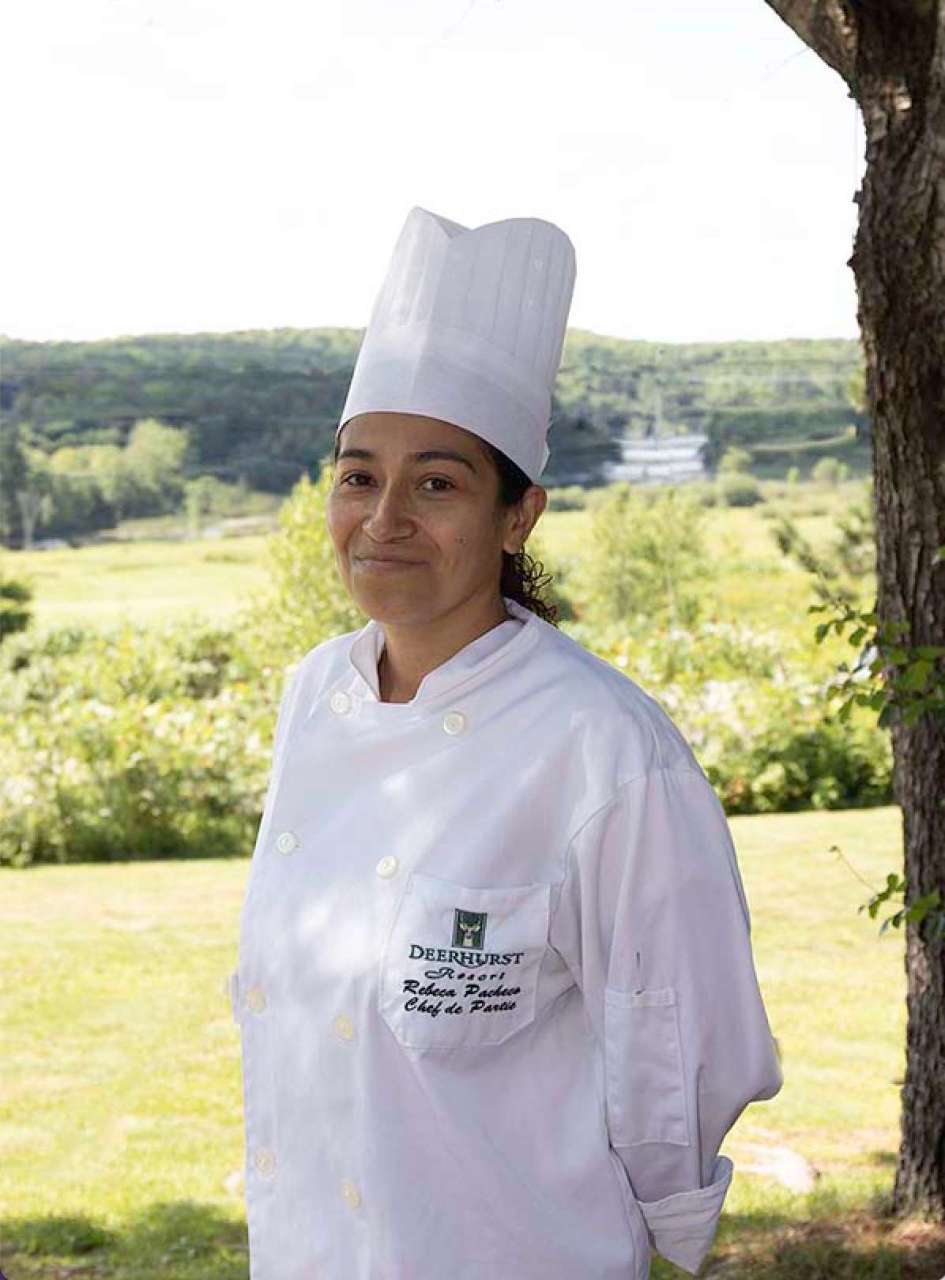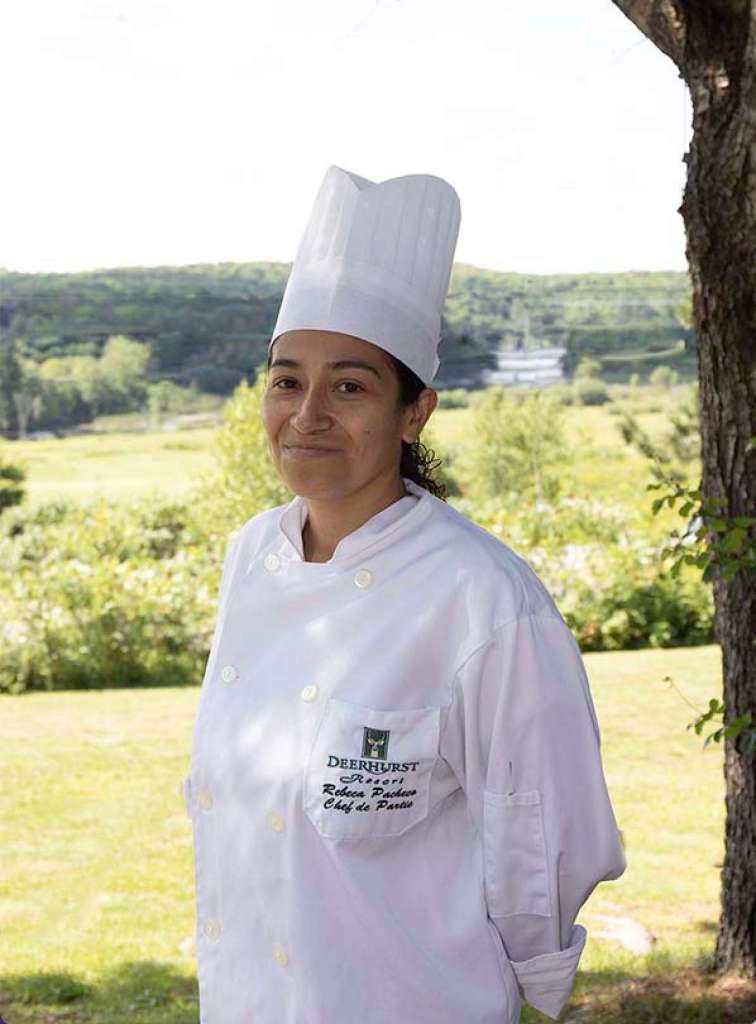 Root vegetables make for unearthly deliciousness
Article by Karen Wehrstein / Photography by Tomasz Szumski
Meanwhile, the kitchen at The Antler has been redone with a totally new stove and other equipment, and our next dish was created for The Antler's shiny new Fall 2021 menu.
Chef de Partie Pacheco hails from El Salvador and has professional cuisine in her blood. "My grandmother and mother both owned and ran restaurants." After her formal epicurean education, she worked for Hilton and other places in El Salvador, then was hired straight to Deerhurst (and Canadian winters) through a hiring program in 2007. The front of the house was fine at first but, she says, "As soon as an opportunity came up in the kitchen, I grabbed it."
"We wanted a fall colours soup, so I got the colour of the heirloom carrots," Pacheco recalls. "We always do butternut but I wanted to combine the carrots with something lighter, switch it up a little. Parsnips gave me that nice bright colour."
The resulting gluten and dairy-free Two Tone Soup is presentation taken to a new level, but no less a tour-de-force of flavour. Half is an almost russet colour, savoury and warm. The other half is silvery and sweet with a soupcon of ginger. Both tastes are extraordinary. I ate it… well, the way I to go back and forth between the disparate joys of the pool and the hot tub at Deerhurst but you can mix if you like.
It soars so high it's hard to imagine that most of it came from underground."
—
[Deerhurst Note: The Antler Steakhouse will close for the season on Sunday October 17th and Chef Pacheco will return to our Eclipse Restaurant to continue serving up her amazing creations]
Two Tone Root Vegetable Soup with Jicama Slaw – Rebeca Pacheco
Click to enlarge and download recipes
---