Why June is the Best Summer Vacation Time for Grown-ups
Summer doesn't wait to start until school gets out, so why should you? Even adults without school age children tend to think of July and August as the automatic time for summer vacation. Sure, that's when families can get away and let the kids take full advantage of their newly found freedom, but when you're yearning for a getaway for grown-ups, there's no better time than June to get a head start on those summer vacation vibes … without all the kidlets clamouring for pool space.
You don't have live in the GTA to consider Muskoka your favourite drive-to destination to unwind and relax. It's been a long held truism that in cottage country, the May long weekend is the official unofficial start of summer. Golf courses are in full swing by then, canoes and kayaks are back on the water, adventure sports like Treetop Trekking, ATV off-roading, mountain biking and paintball are back in action. That means by June, all those summer feels (and temperatures) are definitely back.
In case you need any more reasons to jump the queue and head north in June, here you go: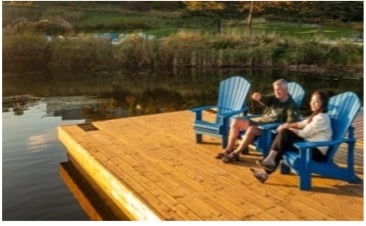 1. Indulge your Inner Spendthrift
Everyone loves a deal, right? Welcome to the world of early summer rates. Resort destinations offer lower rates during less busy times, so check for special deals online like Deerhurst Resort's new Jumpstart Your Summer package with a $50 dining credit, or ask when you call to make a reservation. Your bank account will thank you. (And you'll have more to spend on fun or shopping!)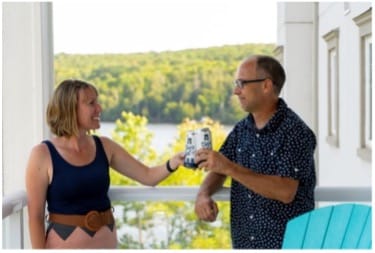 2. Go Upscale
You can indulge in other ways, too. Instead of paying less for your normal go-to accommodations, with early summer rates you might find that the suite or vacation home you've always wanted to rent is now within your budget. Pack the most value into your trip by picking a resort home where all the activities and amenities you want to indulge in are right at your fingertips, with many being included for a nominal nightly fee. Make sure there's a good variety of indoor options such as a golf/multi-sport simulator, rock climbing wall, hot tub or indoor pool in case inclement weather keeps you inside.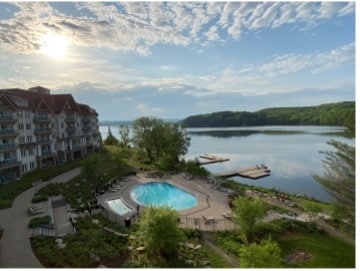 3. Leave Traffic Jams Behind
Peak summer weekends can mean jostling for position on busy streets and highways as everyone heads north. Taking an early summer vacation means waving goodbye to city traffic in your rear view mirror with your sights set firmly on the adventure ahead. Hello, open highway.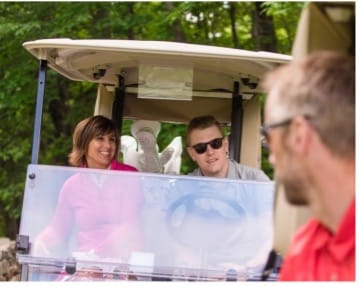 4. What Crowds?
It's not just the roads to Muskoka are less crowded June. Once you've arrived, you'll be able to enjoy your destination with fewer people around. No matter what your favourite way to unwind and relax is—enjoying a book and bevvie by the pool, a long hike, paddling a winding shoreline, being pampered at a spa, or a relaxing over a great meal at a newly discovered restaurant—it's like having Muskoka all to yourself. And when you choose a resort that's close to one of the area's charming towns like Huntsville, there's shopping, live theatre and cultural attractions to add even more layers to your visit.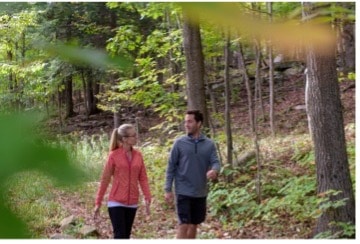 3. Less waiting, more relaxing
It's not rocket science. The more people, the longer you may have to wait to enjoy what you want. The fewer the people, the more availability there is at restaurants, for activity bookings and spa appointments. So spend less time driving places, waiting for a table, or looking for a parking space downtown when your vacation time should be all about you.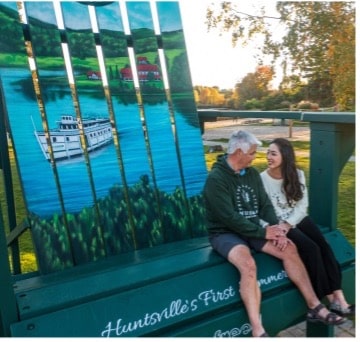 This June, Deerhurst Resort is catering to couples with the new Jumpstart Your Summer midweek package which includes a Muskoka Brewery welcome gift and $50 dining credit, from just $198* per night (based on two-night minimum). Located on the shores of Peninsula Lake, just 10 minutes from Huntsville and close to Algonquin Provincial Park, Deerhurst Resort is a cottage country treasure complete with golf, four restaurants, spa and one of Muskoka's longest waterfronts.  See full details and book here.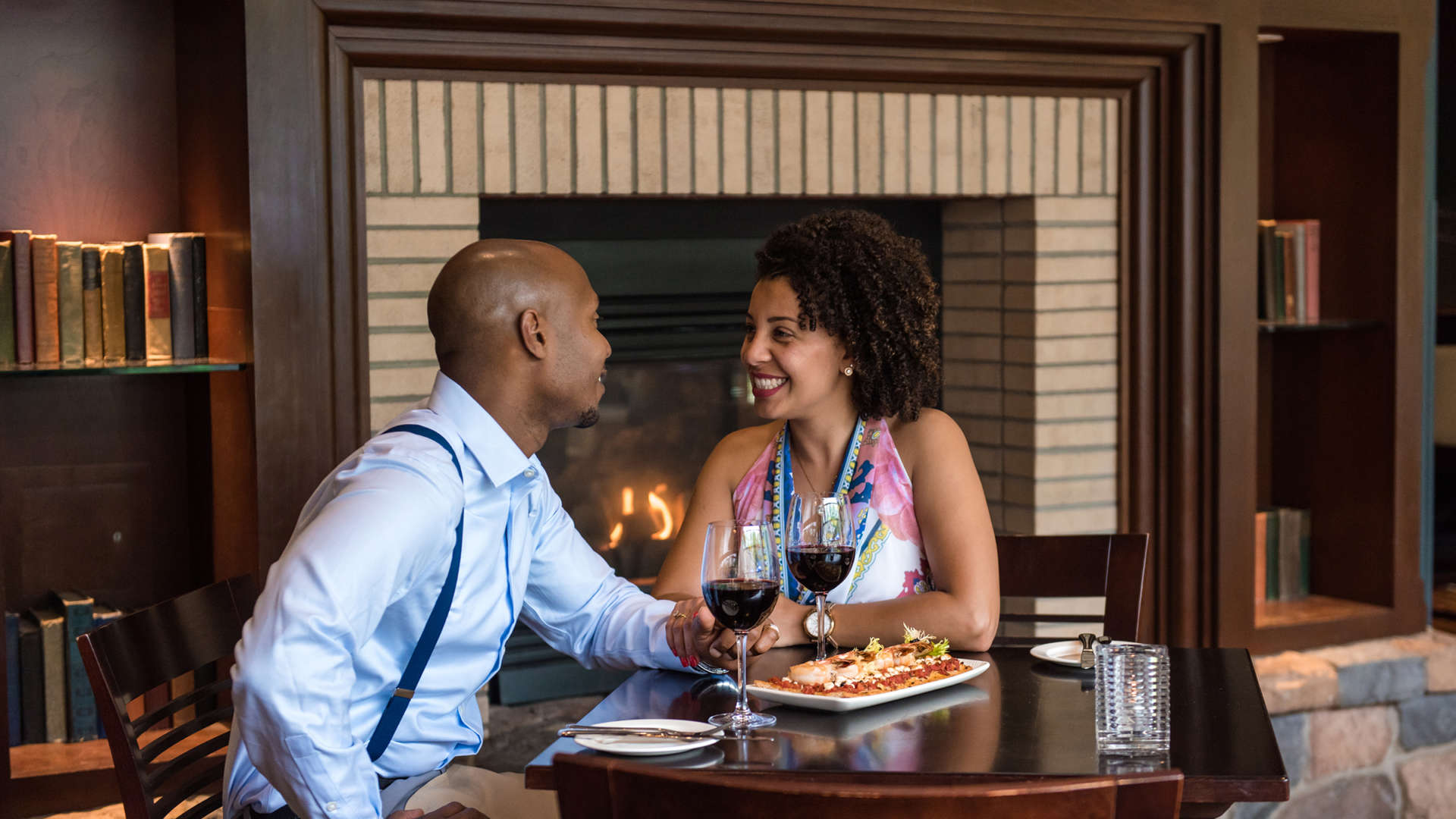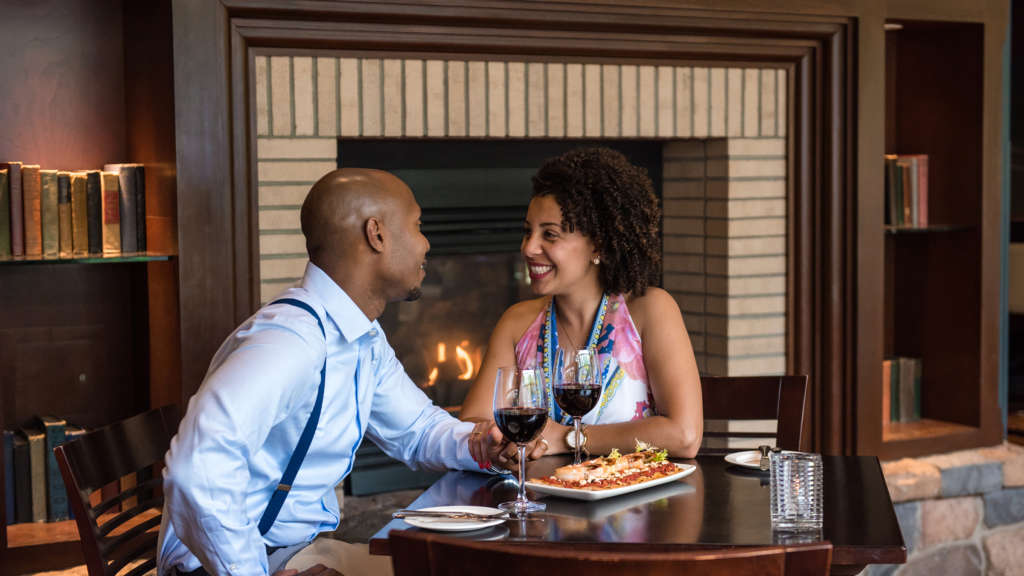 (Published May 2023)
---