Our Top Spots to Photograph the Amazing Fall Colours
It starts with the shock of seeing your first red leaf followed by the odd orange-tinged tree suddenly appearing in late August, which is always earlier than you think that should happen, then picks up speed until our world becomes completely immersed in blazing colour by the end of September into early October. According to Muskoka locals, the Fall colours are always early or invariably late and always more brilliant than they remember. This amazing fall colour show put on by Mother Nature herself makes Muskoka's Fall colour season a photographer's dream.
And who isn't a photographer these days? Whether you're a SLR traditionalist, DSLR devotee, or simply armed with your iPhone, you've got what it takes to capture stunning shots of North Muskoka and Algonquin's colour display. But, when just about any patio, dock or bend in the road offers amazing views, where to go for the best of the best fall vistas to photograph?
We asked a few of Huntsville's many professional photographers to share their top spots to photograph fall colour vistas in Muskoka, with a few of our own recommendations highlighted as well.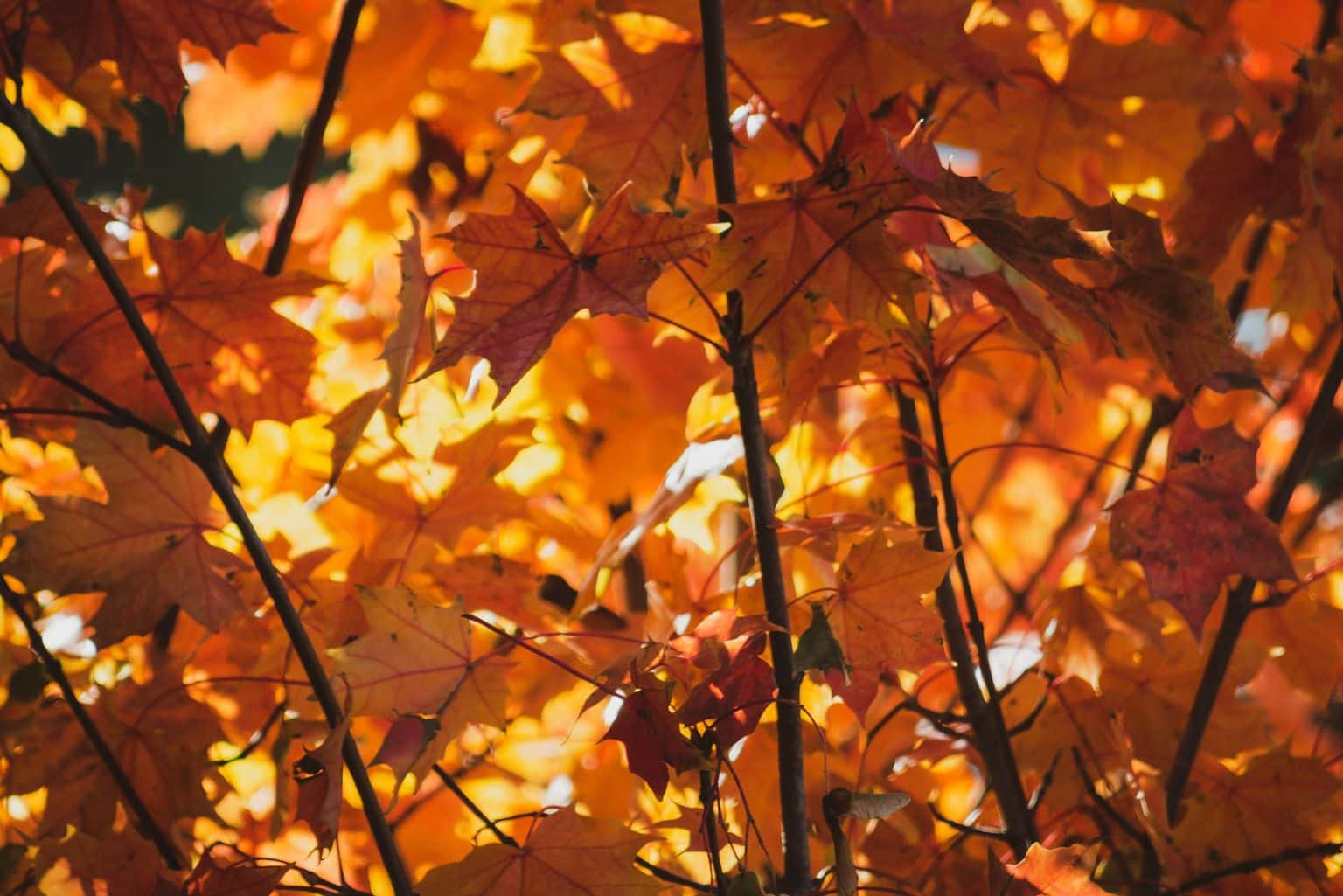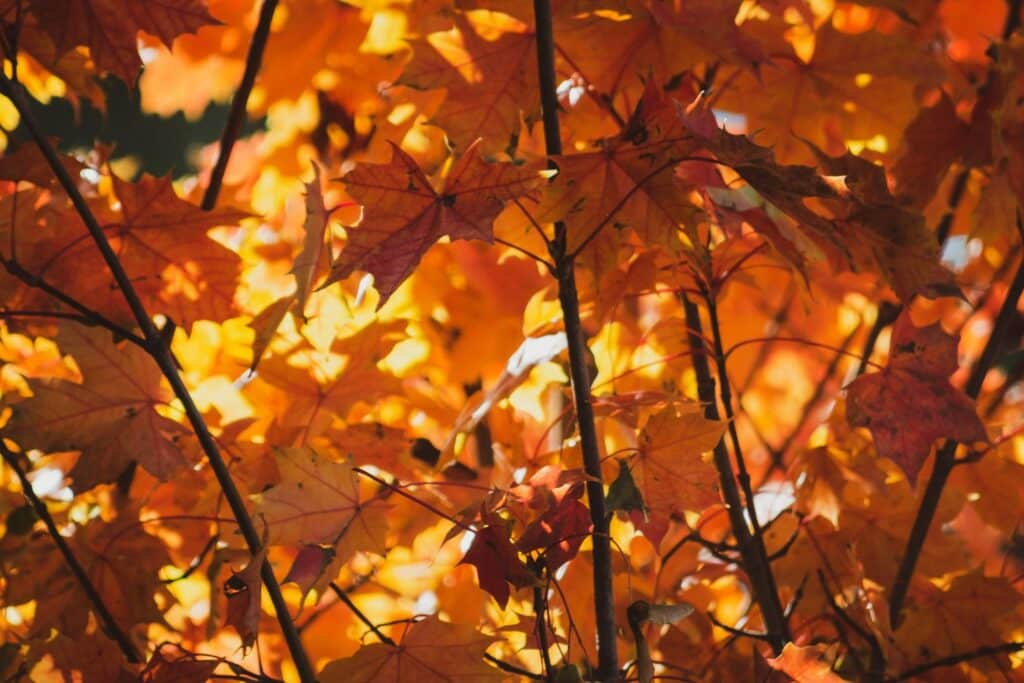 According to Heather Douglas, whose keen creative eye has made her a Muskoka go-to pro for over 30 years, two local spots stand out – The Indian Landing in Port Sydney and Oxtongue Rapids, about midway between Dwight and Algonquin Park. (We couldn't quite pinpoint her third fave spot, which was, and we quote: 'pretty much any sideroad!')
Naturalist and avid wildlife photographer, Robin Tapley loves to combine cameras with on-land or water-based adventures both for himself and on guided tours with Canadian Adventure Expeditions, which is based in Algonquin Provincial Park. His top spot picks are Oxtongue River via electric canoe (no need to juggle cameras and paddles) with a second vote for Oxtongue Rapids Park Road, where you can hike alongside the rushing waters. Deerhurst's Sanctuary Trail up high in the hills across the lake from the resort is another favourite of Tapley's, and we can't say we disagree.
Last but not least, Rob Stimpson, an award-winning photographer best known for capturing the Canadian outdoors, is a fan of Ragged Falls, located just east of Algonquin and Costello Creek past the Algonquin Park Visitor's Center.
So, colours, camera, action – here's our list of top spots to capture the magic of Fall in Muskoka for those vibrant colour shots!
Oxtonque Rapids Park – Lake of Bays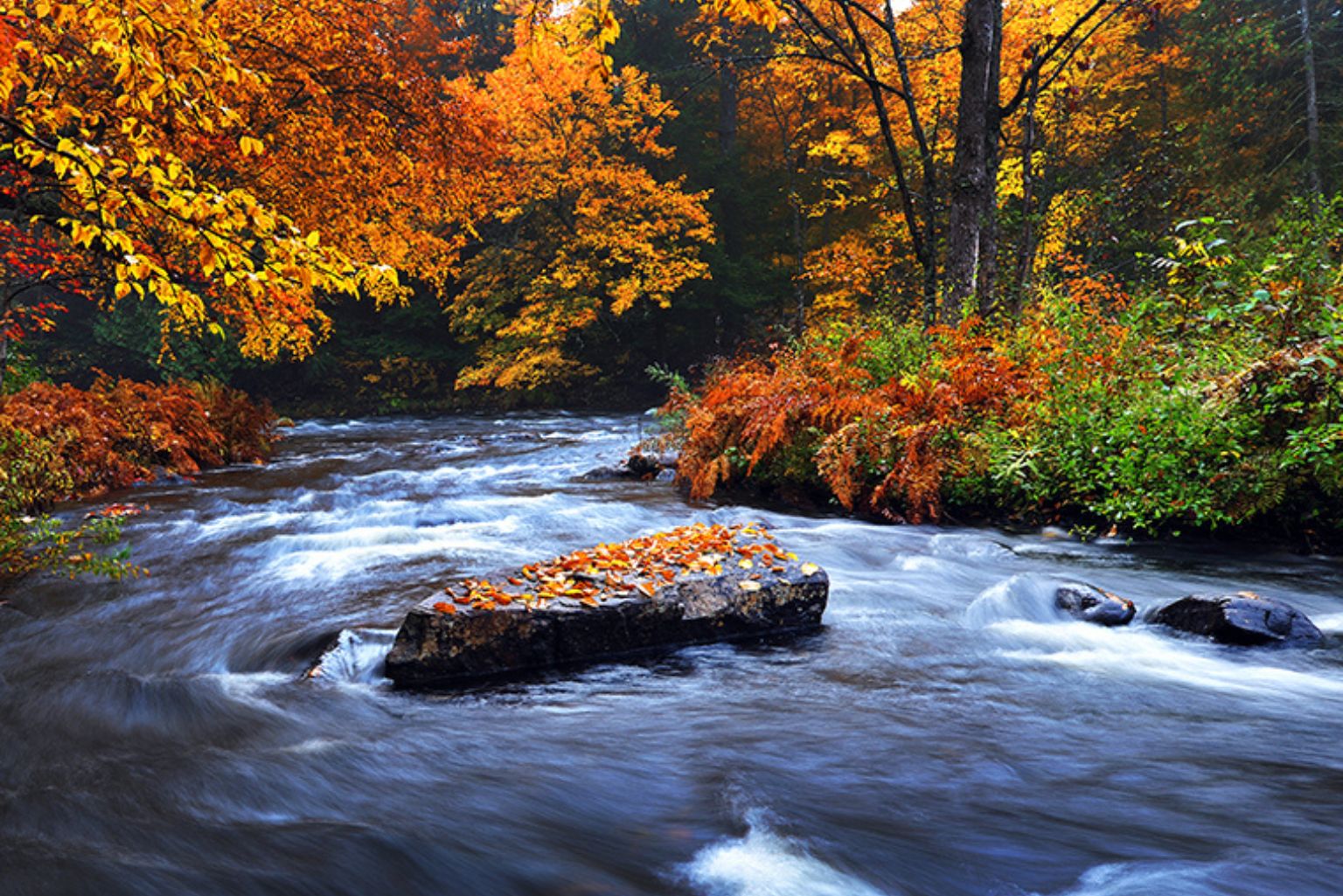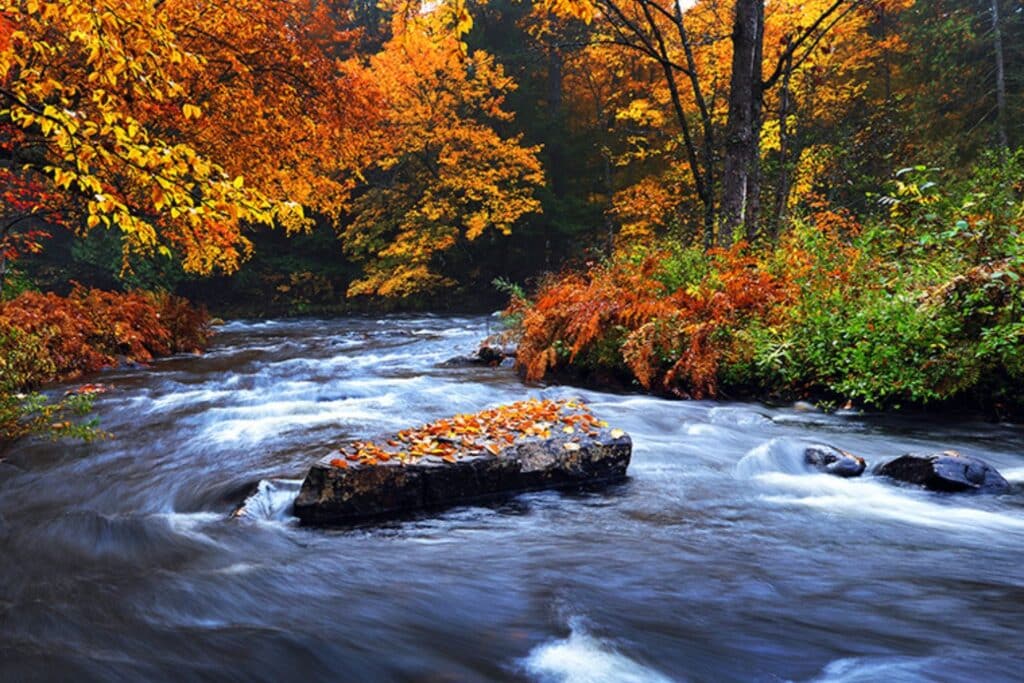 Not to be confused with Oxtongue River in Ragged Falls Provincial Park, this Lake of Bays standout is located about midway between Dwight and Algonquin Park. Robin Tapley describes it best: "A short drive along the Oxtongue Rapids Road to the rapids is always a beautiful combination of fast-flowing water and a kaleidoscope of fall colours; here you can hike along the rapids to find that perfect photo."
Deerhurst Lookout Trail – Deerhurst Resort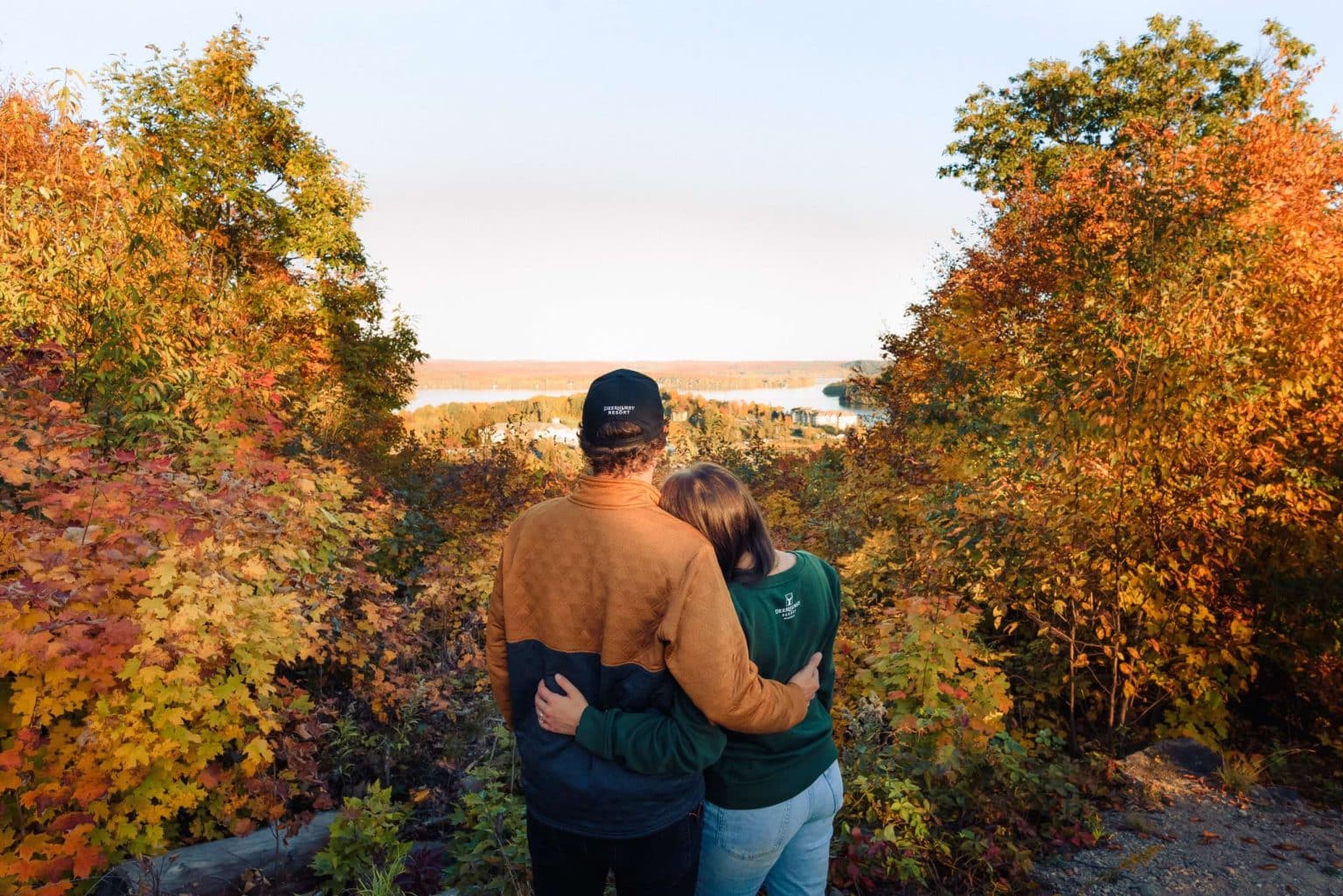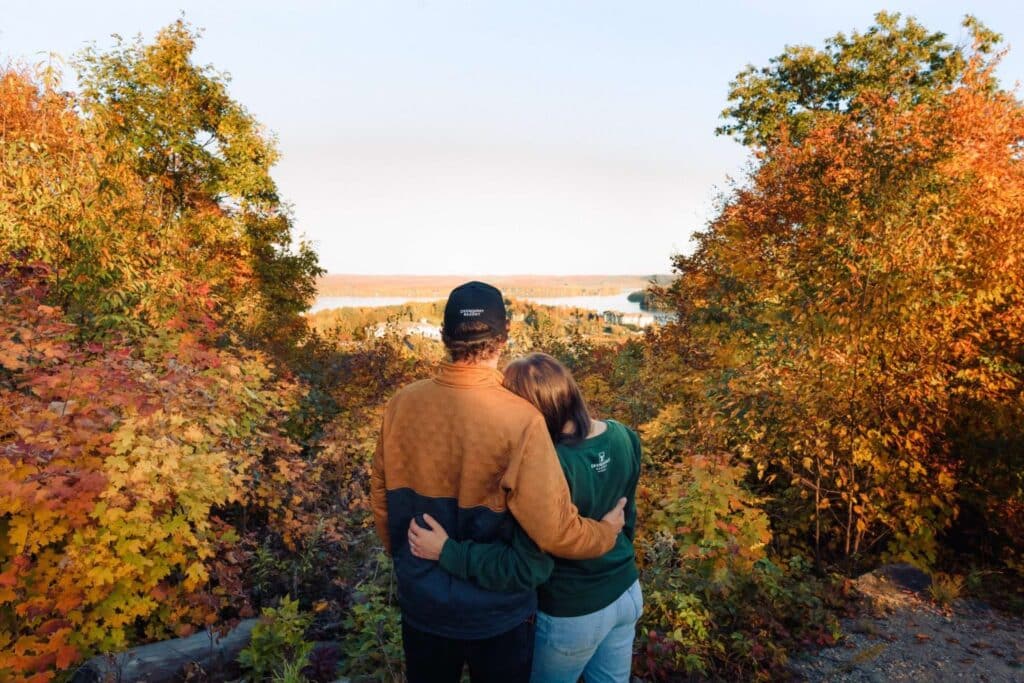 This meandering, rugged trail through dense woods starts just across the roadway from the resort's main Pavilion and rewards the mostly uphill trek with magical views of the resort grounds and Peninsula Lake stretching off into the distance. It's awesome any time of year at Deerhurst, but it's an absolute Muskoka-must-do in the Fall to check out the amazing colours.
Lion's Lookout – Huntsville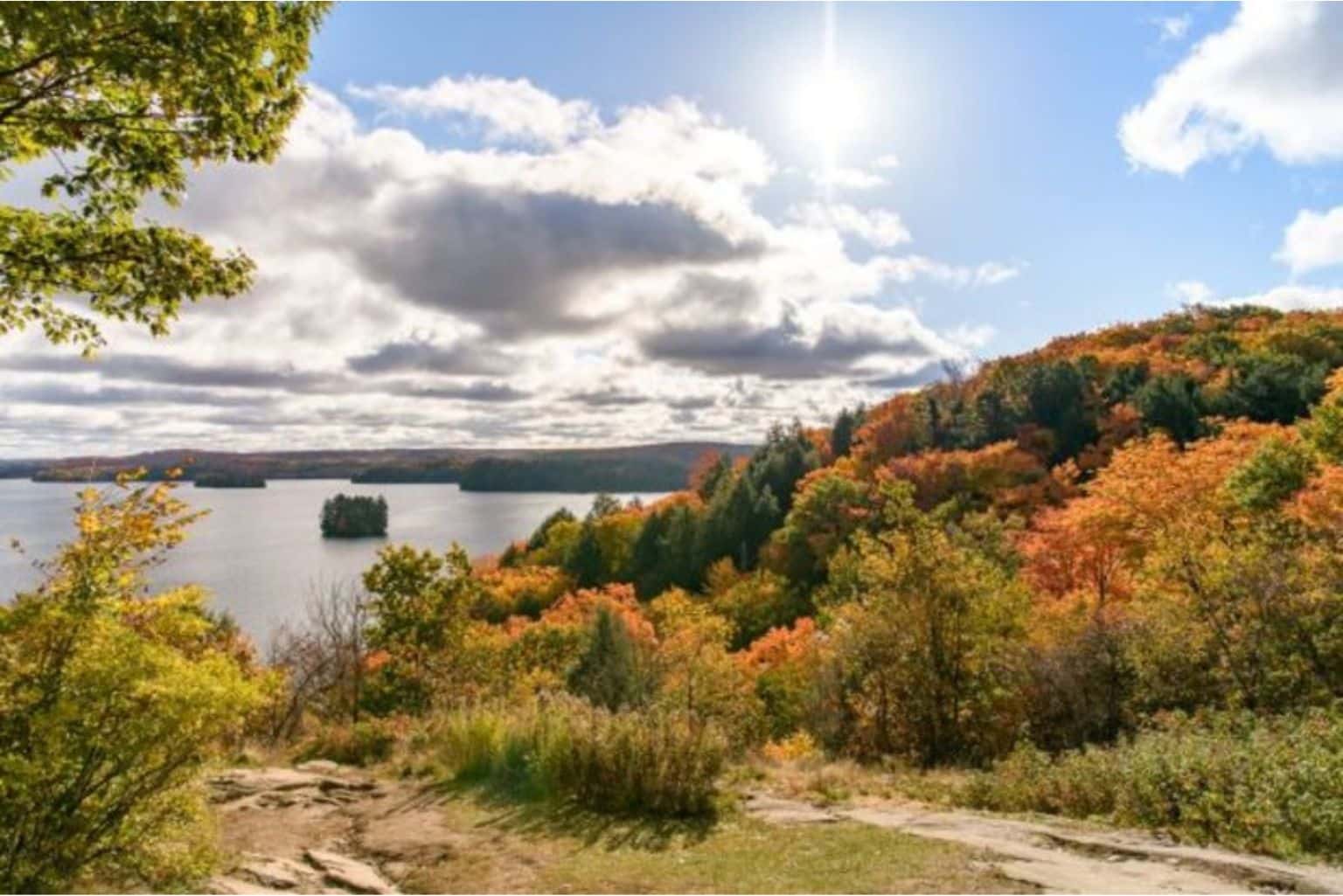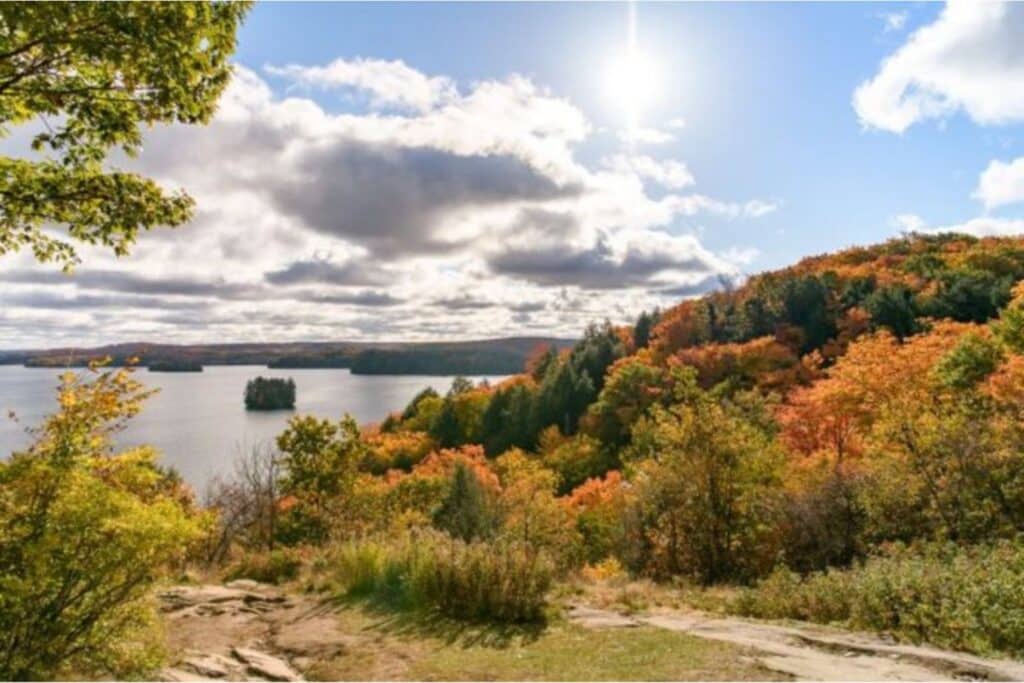 Located right in the heart of Huntsville, Lion's Lookout Trail is 1.3km and follows the Muskoka River to Fairy Lake, crosses the Portage Flyer railway tracks and then heads up a steep slope which offers stunning and spectacular Fall views high above Fairy Lake and the town below.
Deerhurst Sanctuary Trail – Woodland Heights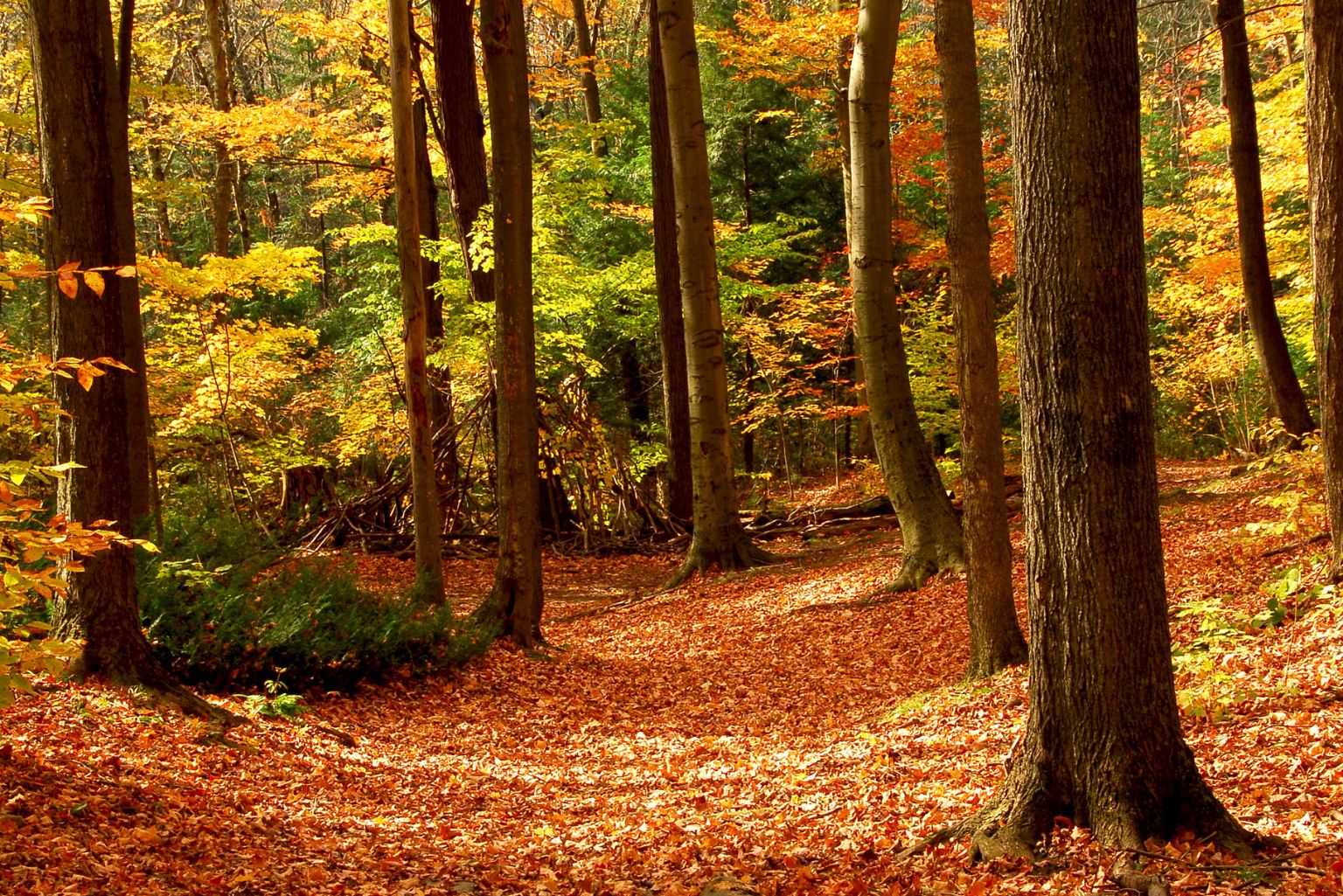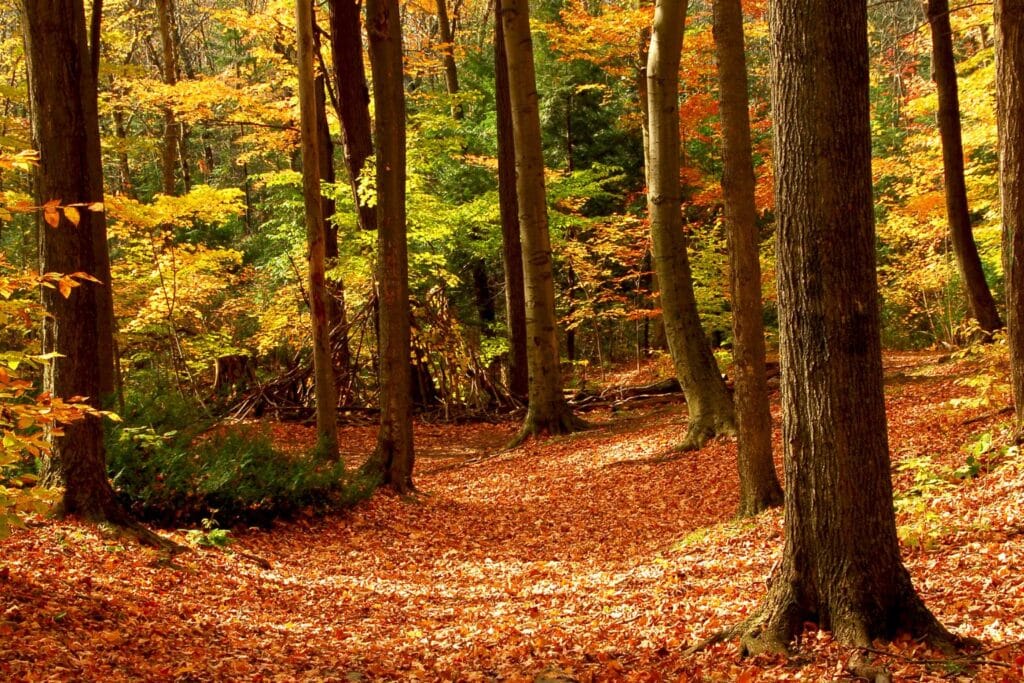 A short drive across to the other side of the canal from Deerhurst brings you to the Sanctuary Trail, a 5km trail hidden within the Woodland Heights neighbourhood. With natural points of interest annotated under the guidance of naturalist Robin Tapley, this loop has five different routes and meanders through dense woods, skirting wetlands with a rushing creek poking through here and there.
The Indian Landing – Port Sydney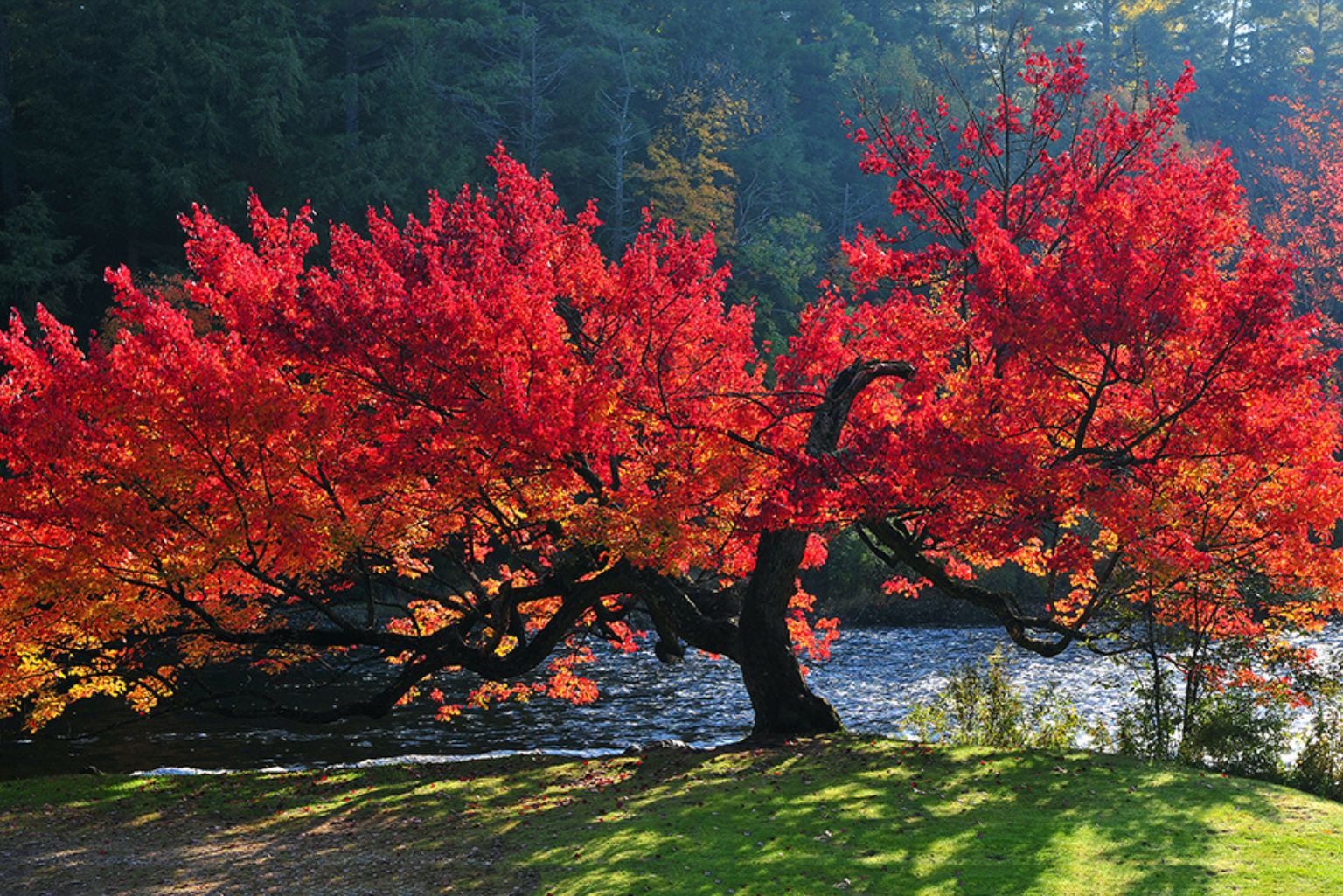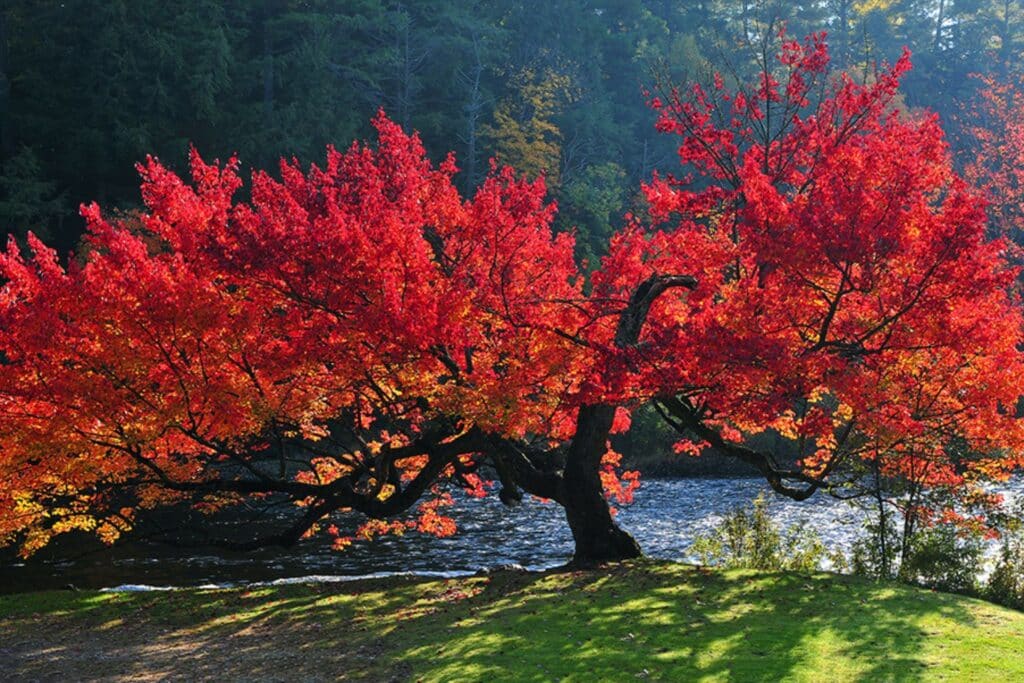 The maple tree, located at Indian's Landing Point in Port Sydney, is a local icon and has even received the heritage tree designation from Forest Ontario. Known affectionately as 'The Family Tree,' this photographer favourite that stretches out towards the river turns a vibrant red, annually earning a top spot to appreciate the fall colours in Muskoka. To visit this red beauty, take Highway 11 south and exit with a left turn on South Mary Lake Road.
Ragged Falls – Oxtongue River – Ragged Falls Provincial Park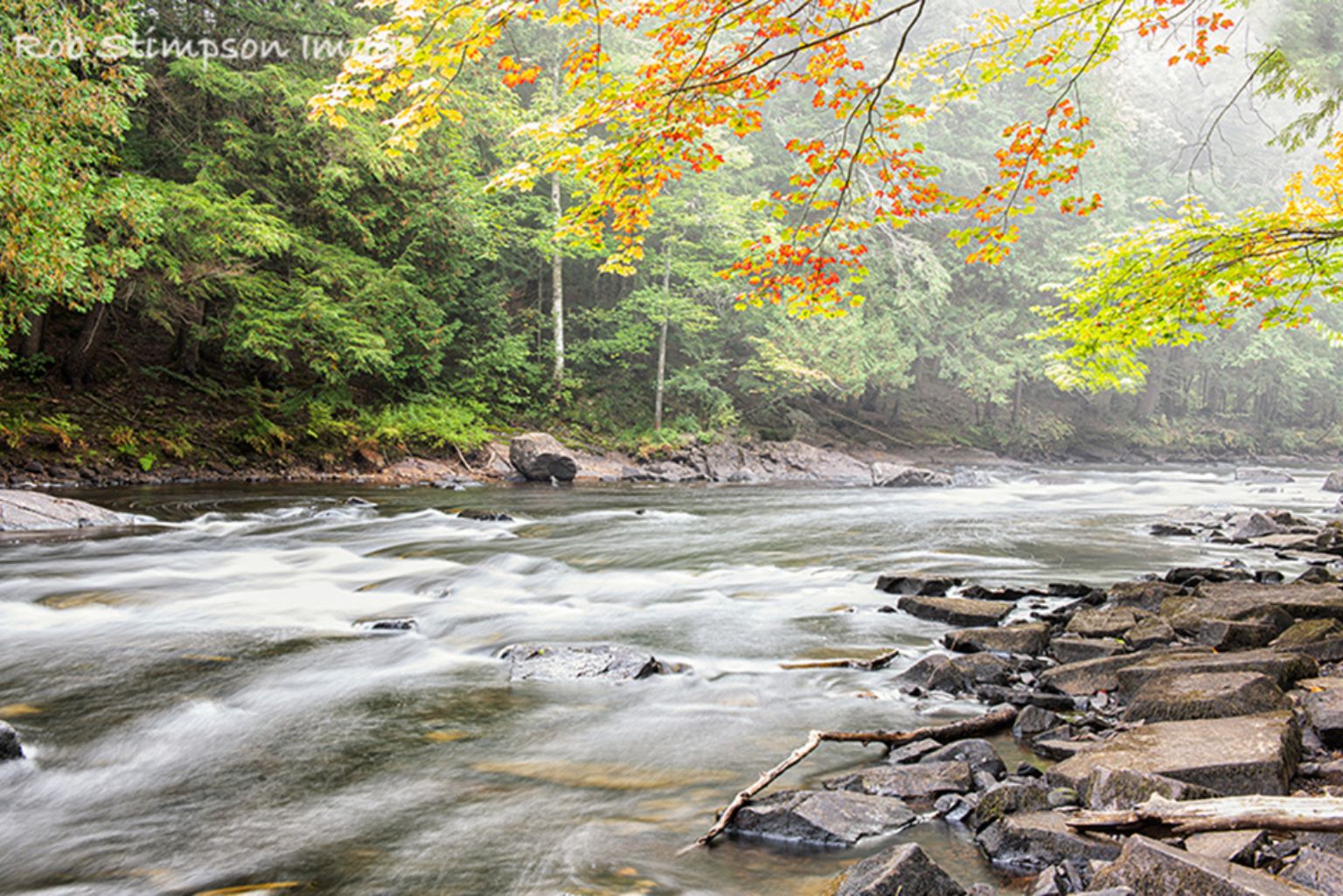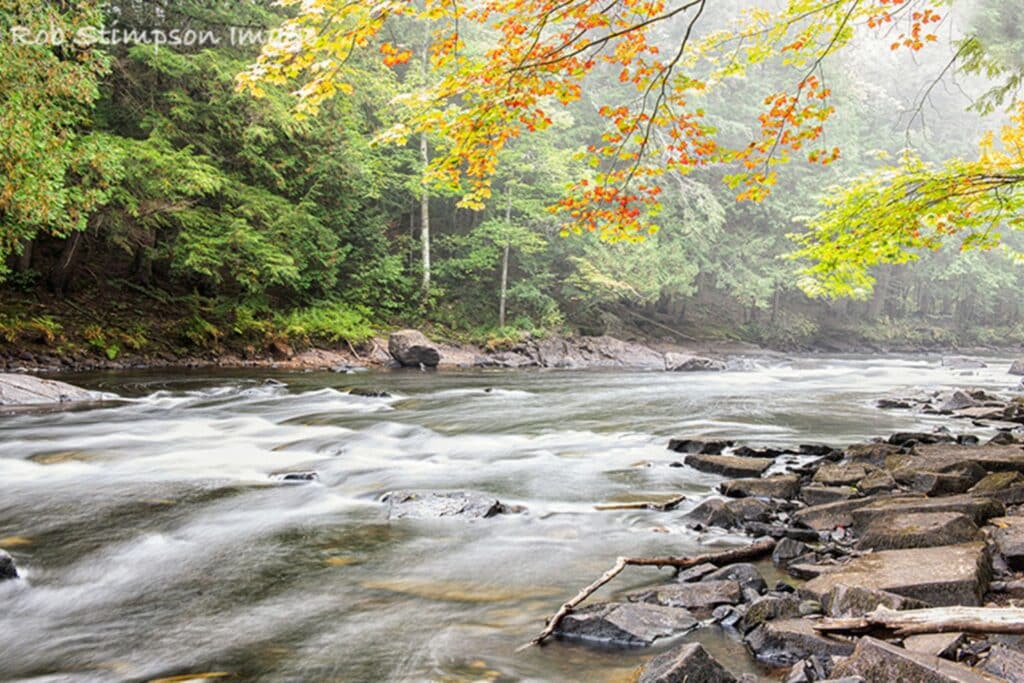 Snuggled up against the east side of Algonquin Park, Oxtongue River – Ragged Falls might be small for a provincial park, but it packs a punch when it comes to awesome scenery. Home to one of Ontario's top 10 waterfalls, Ragged Falls, the park features a 1km hike to a rushing cascade of water. Note: Parking passes are required and can be purchased here.
Hunter's Bay/Avery Beach Trail – Huntsville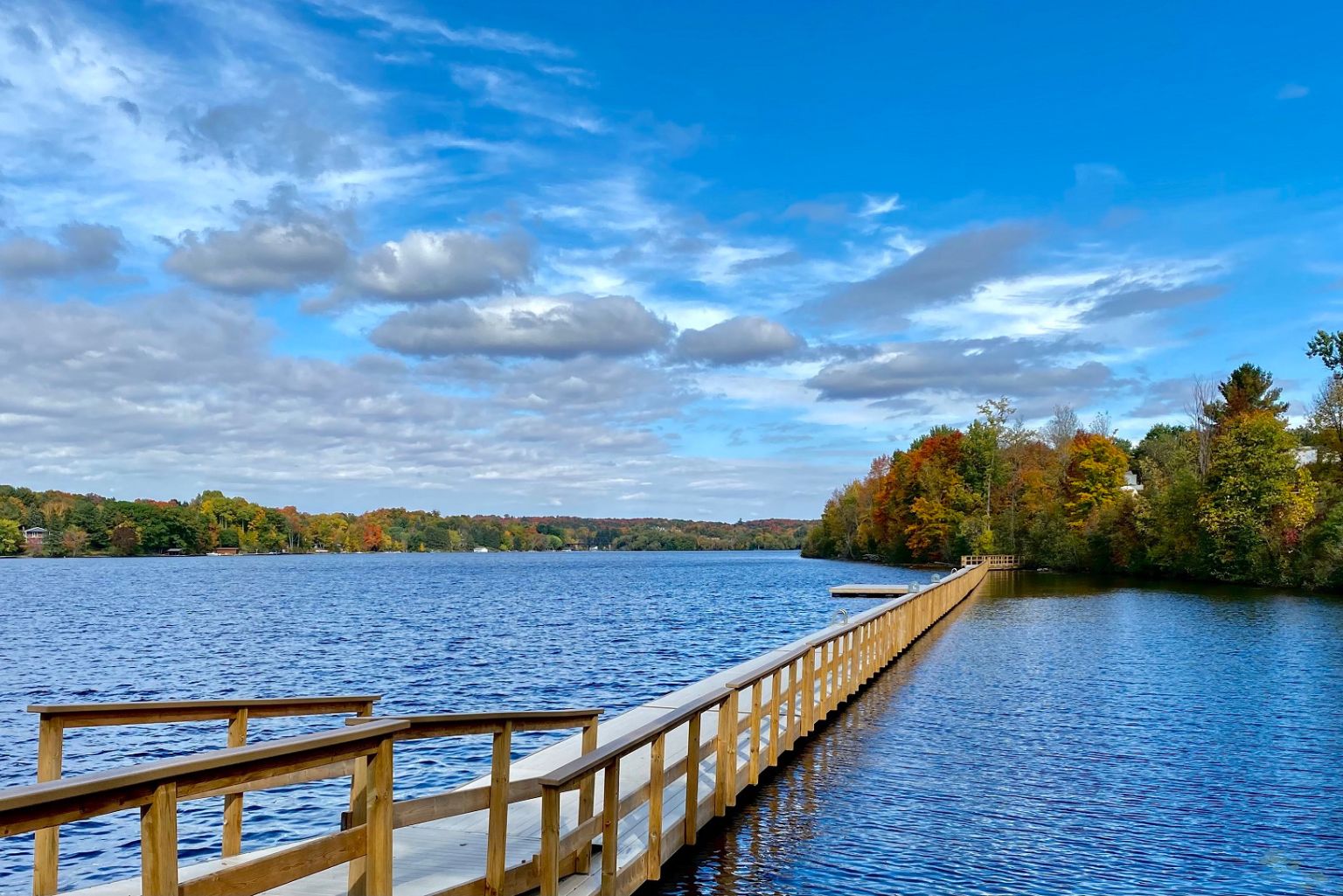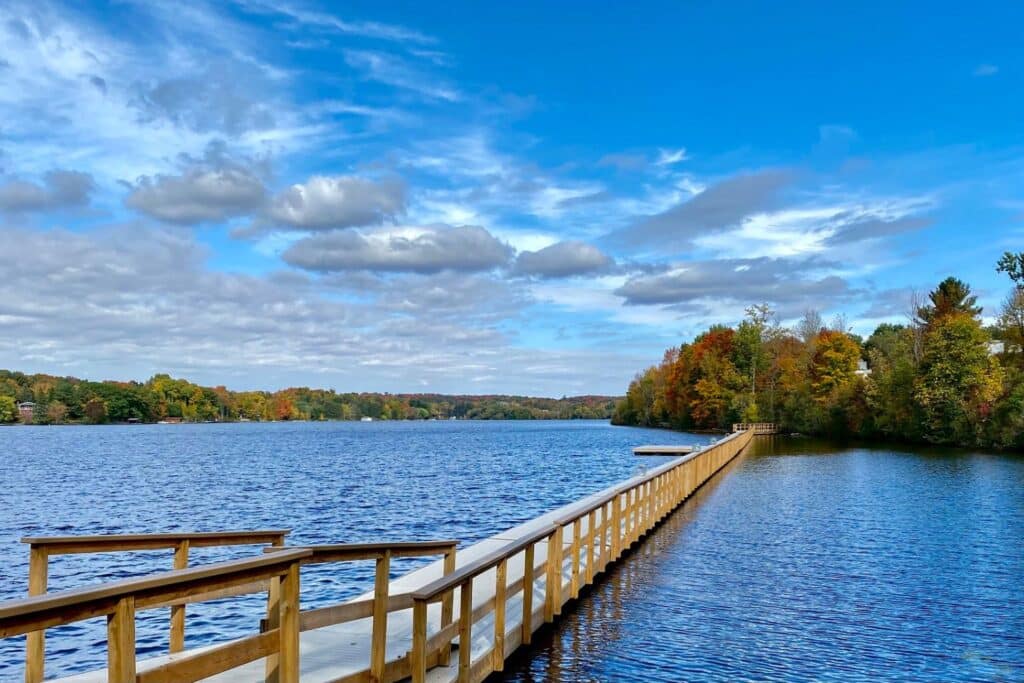 Hunter Bay Trail is half wooded trail and half floating boardwalk that extends from the Muskoka River around the bay to the mouth of Lake Vernon, offering unique views of the fall colours lining the bay. Accessing the mid-way point of the trail at Avery Beach from Main Street East gives walkers the choice of a tree-lined trail experience along the water's edge or traversing the boardwalk right over the water. For the best of both worlds, start at Centre Street to do the whole trail.
If You Go: Deerhurst Resort offers a variety of packages perfect for Fall getaways, plus even more great Fall activities available onsite, like E-Bike rentals, Treetop Trekking, Yamaha ATV tours, and so many more. For your best deal, choose the Autumn Escape Special with a $50 dining credit. Another great offer, especially for a Fall colours trip north with friends, the Muskoka Road Trip package includes a fuel voucher, chicken wings, craft beer and game time at the golf/multi-sports simulator. Choose a midweek stay for the best values and avoid heavier fall colour traffic in popular spots like Algonquin Park.
Browse all offers and book your stay here:
---