Vanilla Cupcakes & Pink Tuxedo Strawberries Recipes
By popular demand we are sharing our talented culinary team's recipes for decadent Vanilla Cupcakes and Pink Tuxedo Strawberries that were demonstrated at our Girlfriends Getaway Weekend in the Sweet Cooking Demo. Give them a try and let us know how it turns out!
Vanilla Cupcakes Recipe
1 1/2 cups Sugar (305g)
3 Eggs
1 tsp Vanilla Extract (5g)
1/2 cup Vegetable Oil (124g)
3/4 cup Milk (195 g)
2 cups All-Purpose Flour (250 g)
1/2 tbsp Baking Powder (7 g)
Start by adding your sugar, eggs and vanilla extract in a bowl. Mix at high speed with the help of a
stand mixer using the whisk attachment for 5 minutes, once the eggs become white and foamy, lower the speed and add the vegetable oil. Once completely mixed, start adding the milk slowly and without stoping the mixer. Sift the flour and the baking powder together, and add one tablespoon at a time. Scrape the edges of the bowl and mix again for 2 minutes at medium speed. Fill 24 paper cups lined in a cupcake tray using a scoop. Finally, bake at 350 F for 10 minutes, rotate the tray and add 5 more minutes or until a toothpick comes out of the cupcakes clean. Let the cupcakes cool down and decorate using whipped cream or the frosting of your choice.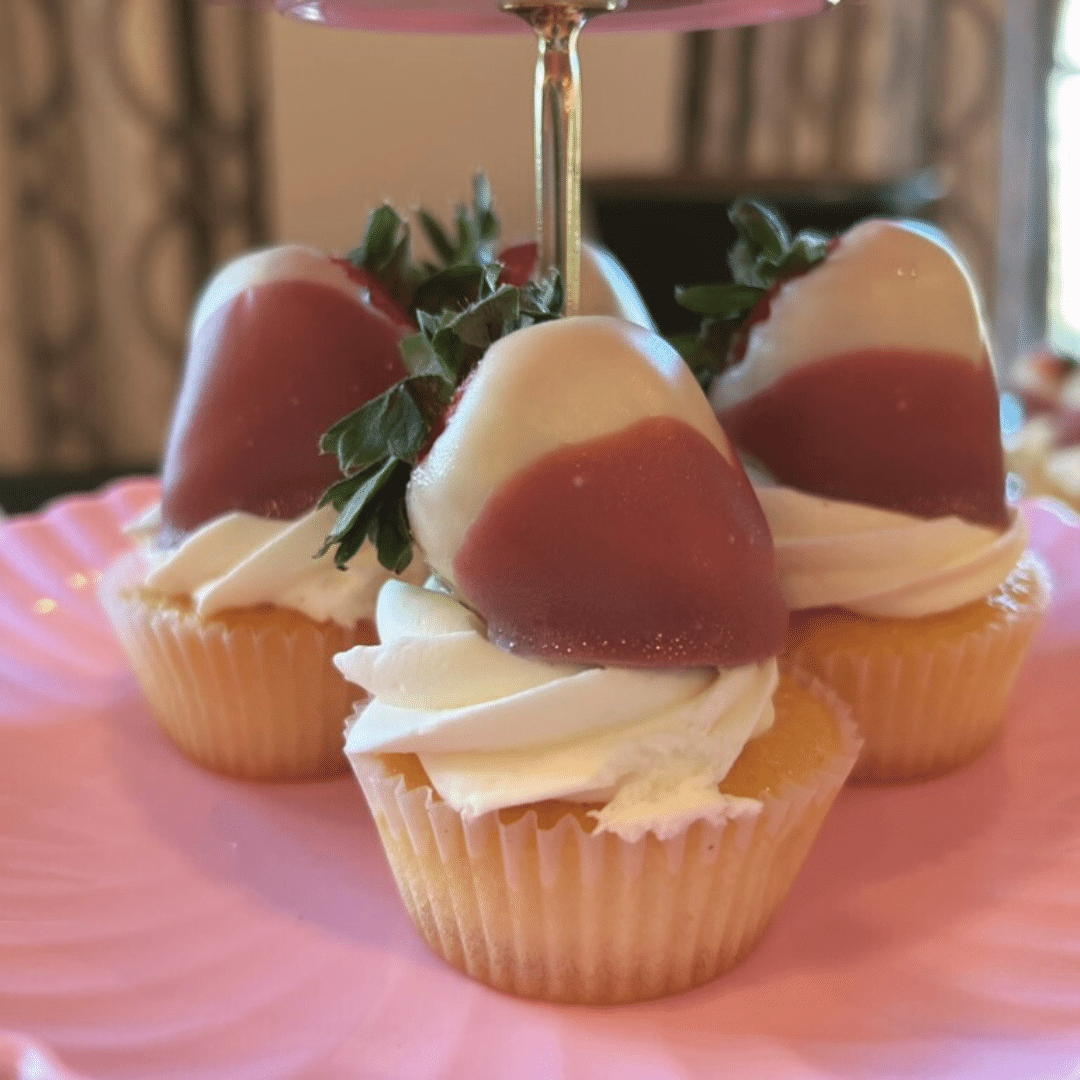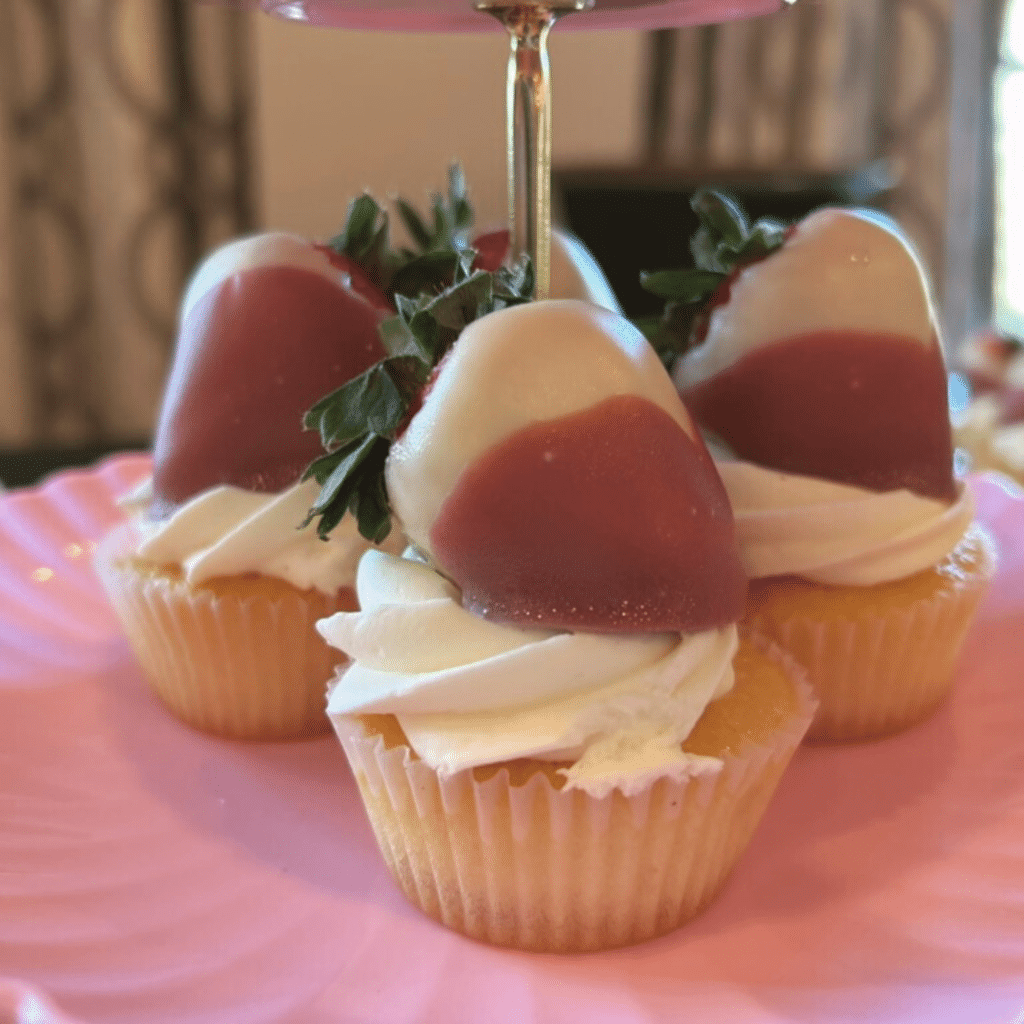 Pink Tuxedo Strawberries Recipe
One dozen Fresh Strawberries, washed and dried
300g White Chocolate
300g Ruby Chocolate
Before starting to melt the chocolate, transfer the washed and dried strawberries to the freezer. Melt the white chocolate in the microwave, first for 30 seconds, then in increments of 10 seconds until 80 % of the chocolate is melted. Make sure to stir the chocolate at every step before adding more time. Once 80% of the chocolate is melted use the residual heat to finish melting the rest of the chocolate by stirring so it doesn't overheat. Repeat the process with the ruby chocolate. Once both chocolates are melted, pull the strawberries from the freezer, and dip them in the white chocolate first, laying them on a piece of parchment paper while the white chocolate sets. Next dip the sides of the strawberry in the ruby chocolate and simply save in the fridge until ready to eat. Use to decorate the vanilla cupcakes, or enjoy by themselves.
We hope you enjoy re-creating these Vanilla Cupcakes and Pink Tuxedo Strawberries with our recipes in your own kitchen! Tag us in your creations @deerhurstresort on social media.
---