Book Direct for Our Guaranteed Best Available Rate:
BOOK NOW
Yamaha Snowmobile Guided Tours
Experience the Thrill of Snowmobiling This Winter!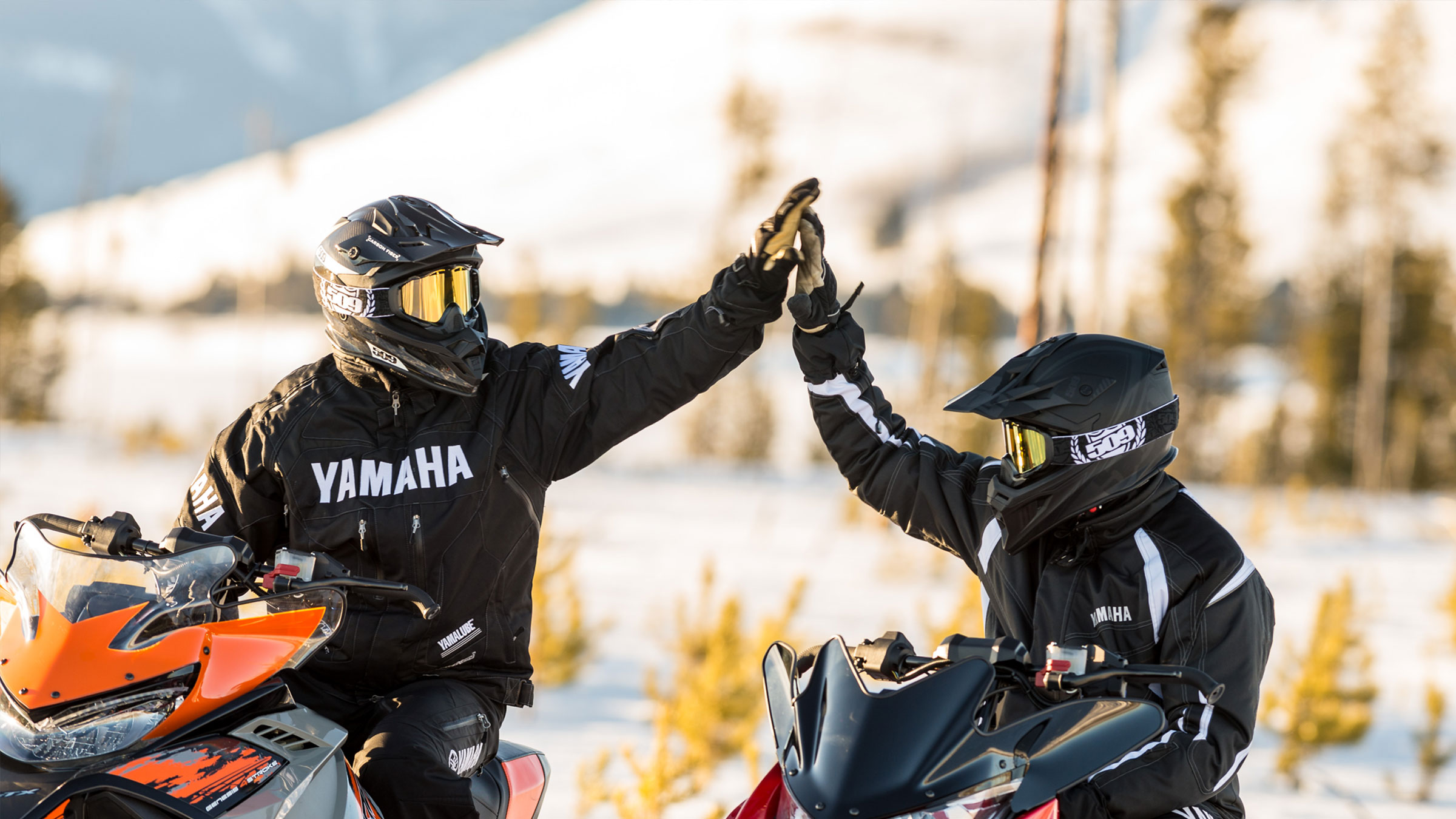 Located Steps from the Pavilion – Plus Kids Will LOVE the Mini Sled Rides!
Late December – Early March |  Tuesdays, Thursdays, Saturdays & Sundays
To book or inquire about trail conditions call 705-789-8008.
Explore Muskoka on the latest 2020 eco-friendly snow machines on a variety of guided adventures, complete with safety and driver training session beforehand. No experience needed! Snowmobiling is fun for people of all ages and experience levels, and it can be a great family sport to enjoy together. The Yamaha Riding Adventures at Deerhurst promotes riding safely and having fun while preserving our environment. We provide:
Professional instruction, safety tips and practice time before your guided adventure
Guided trail rides on eco-friendly, whisper quiet 2020 Yamaha sleds
Super warm Yamaha outerwear – suits, boots and gloves
Children's mini-sled rides and instruction
An amazing outing on some of the best trails in Ontario
Yamaha Riding Adventures is centrally located on the Deerhurst Resort property – just a short walk from the Maple Pub down to the Yamaha Riding Adventure Academy.  (No car parking available at academy.) 
Snowmobiler's Accommodation Discount
Save up to 20% on accommodations when you book a Yamaha guided snowmobile tour in advance. Available January 5 – March 12, 2020. Conditions apply, resort fee extra.
---
Yamaha Riding Adventure Tours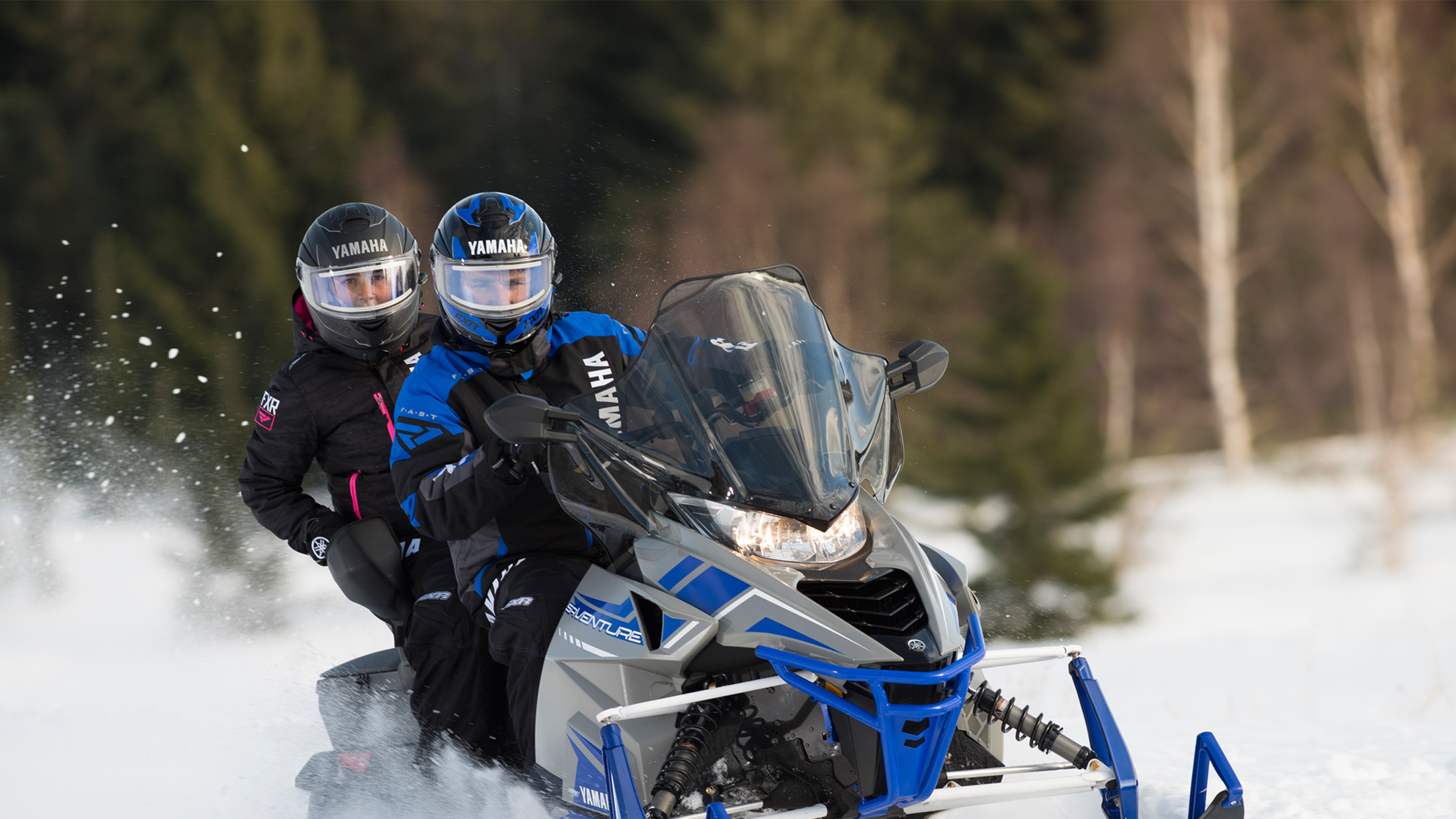 See parts of Muskoka only snowmobilers can see! Available Tuesday, Thursday, Saturday & Sunday.
90 Minute Training and Tour – $149/person weekdays, $169/person weekends – Includes safety training lesson and guided tour.
Our Most Popular Package! 3-Hour Training and Tour – $249/person, $269/person weekends – Includes detailed training lesson and longer guided tour.
Full Day Training and Tour – $399/person weekday, $429/person weekend – Includes morning training session, guided tour with lunch stop (lunch not included).
Passengers 17 yrs & up – $69 weekdays, $79 weekends
Passengers 16 yrs & under (min. 42″ tall) – $29 weekdays, $39 weekends
LEARN & RIDE – Half hour training and practice for children aged 6-10 to ride the SRX120.
Also new for this season, the Snoscoot for youth aged riders 10 -14 years – $69/person
Start times: 9am or 1pm (Full day starts at 9am). Yamaha operates in safe conditions weather permitting.
Book by calling: 705-789-8008
---
Yamaha Mini-Sled Rides for Kids Ages 6 – 14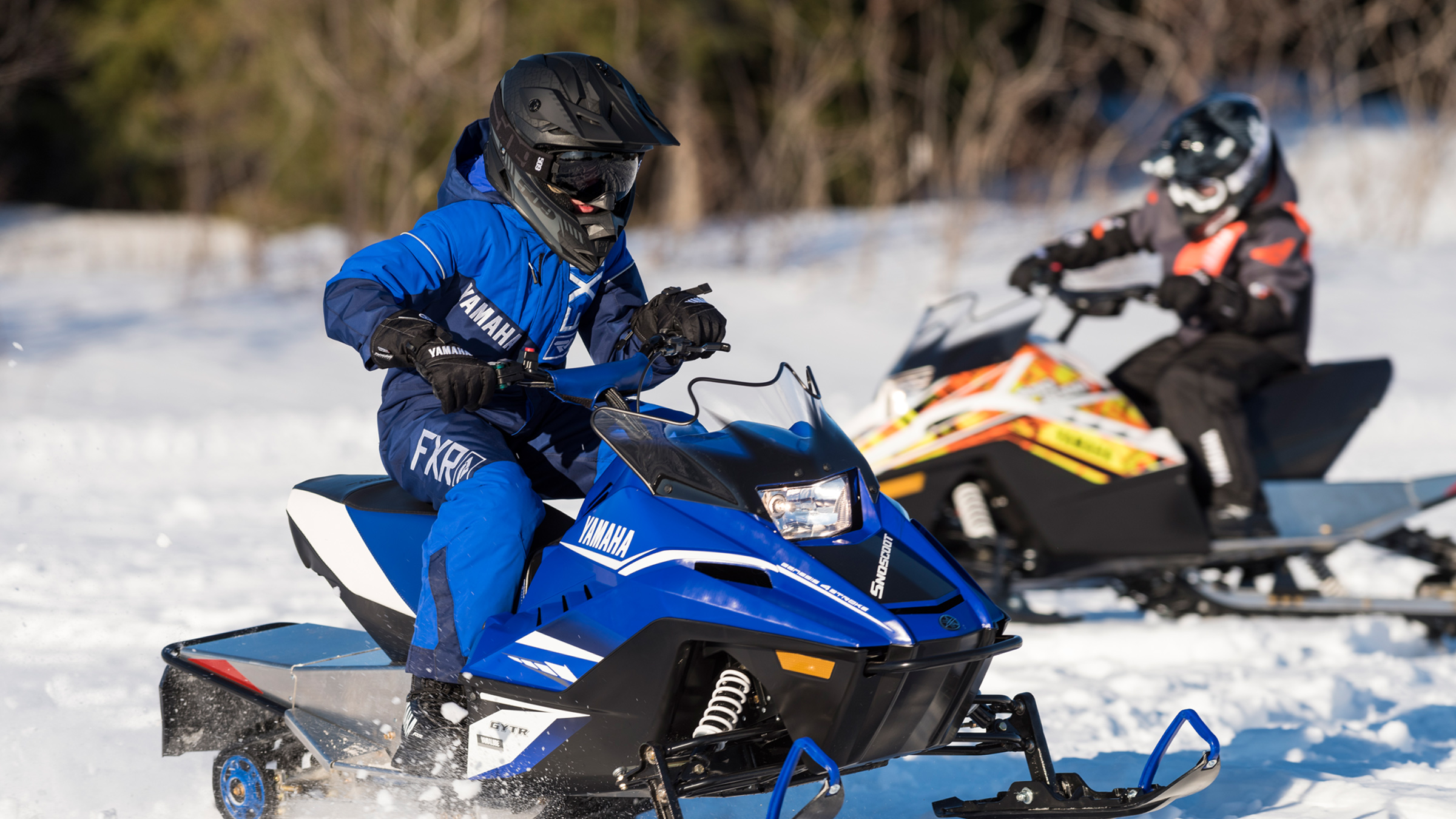 Available Tuesday, Thursday, Saturday & Sunday 9am and 1pm.  
Half Hour Learn & Ride – 30 minute trail loop – $69/child (ages 6 – 10)
Snow Scoot – 30 minute trail loop – $69/child (ages 10 – 14)
A limited number of children's snowmobile gear sets are available. Yamaha operates in safe conditions weather permitting.
Book by calling: 705-789-8008
---
About the Snowmobiles
A brand new fleet of 2020 Yamaha models 
All have the highest E.P.A ratings and meet world emission standards
Whisper quiet to avoid disturbing wildlife
Leave no mark on the environment after the snow melt
The highest eco-standards available
About the Instructors
Our guides are all experienced riders with significant professional instructing backgrounds. We believe in putting safety first, teaching to the level of the participant and making the learning fun! Clinton Smout, Chief Instructor, has been teaching off-road riding for decades. His national renowned program has taught tens of thousands of people of ages, these thrill seekers walk away with a smile with their new life experience. Bob Island, Senior Instructor, is passionate about off road riding and is a long time off road instructor. He has been riding in the Muskoka area for over 30 years and is ready to handle any situation.
Reserve your tour by calling: 705-789-8008
*HST is additional to pricing. Deposit and cancellation policy in effect. Driver must have minimum G2 Driver's License. Unlicensed riders are limited to Deerhurst property excluding OFSC trails. All tours are dependent on weather and trail conditions. Snowmobile rental unit models may differ.