Get a Healthy Dose of Vitamin N!
Why "Vitamin N" is More Important Now Than Ever
Being outside is good for us. Especially when you've been cooped up for, say, a couple or three months.
You know the feeling. It's been a long day, maybe a stressful one keeping everyone including yourself 'not bored,' and you just need to step outside those four walls for a bit of fresh air. You feel the sun on your face, the slight breeze. You take a few deep breaths…and you start to feel – better.
The great thing is, the more time you spend outside, the more that feeling increases. And it's amplified the more nature that surrounds you. That's the effect of Vitamin N (for Nature).  
During these days of Covid, 

we've 

all 

been spending more time than ever indoors, using screens to connect with others or just pass the time.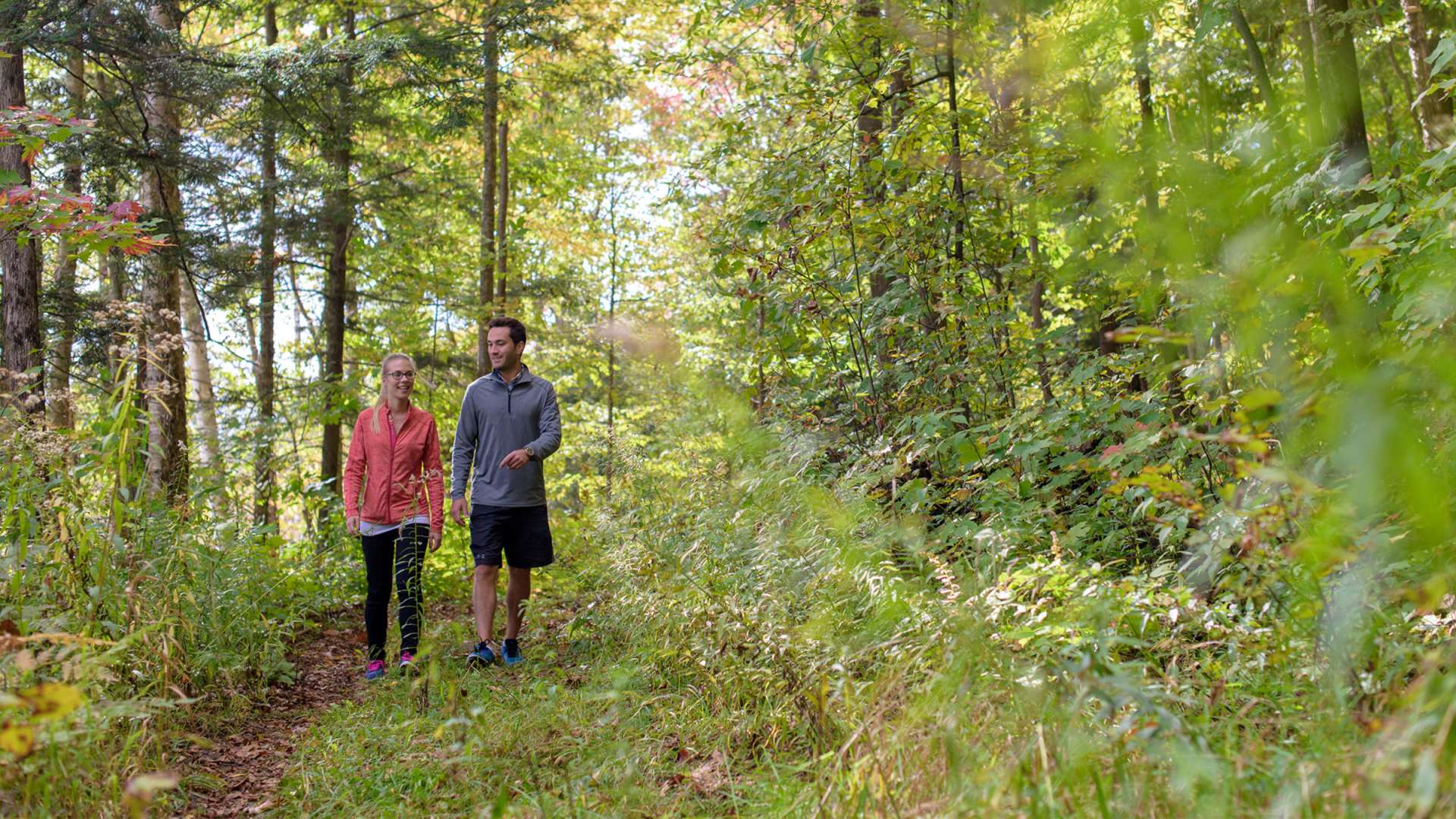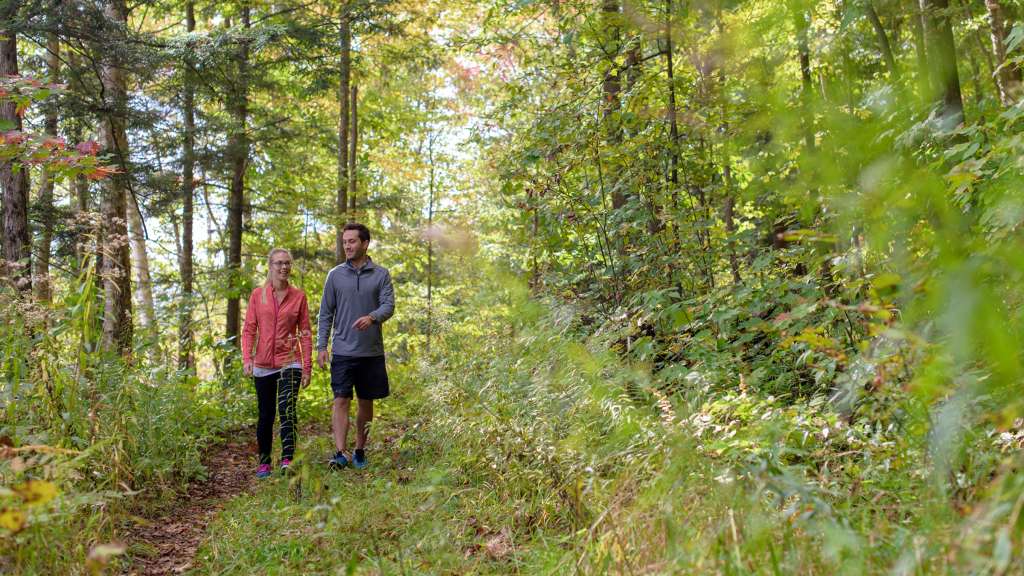 As restrictions are eased, it's time to get back outside – safely. And where better to practice social distancing than on a forest trail with nothing but the sound of birds, chattering chipmunks or wind through the trees to distract you.
We have an innate need for nature, says Richard Louv. He's the author of The Nature Principle: Reconnecting With Life in a Virtual Age and Vitamin N: The Essential Guide to a Nature-Rich Life, and notes that being in nature is good for our psychological well-being: it reduces stress, and can boost creativity and self-esteem. It's especially important for kids.  
Whether you make it an energetic adventure experience, or slow down and soak in the meditative effects of what the Japanese call 'forest bathing,' the restorative effects of immersing yourself in wooded wilderness is unquestionable. 
If you're in the Huntsville area, there are three readily accessible 
destinations

for you and your family to up your Vitamin N exponentially.

Arrowhead Provincial Park, just a few minutes north of Huntsville is a family friendly retreat with hiking trails suitable for all ages. You can take an easy trek to beautiful Stubb's Falls, meander along the shore of Mayflower Lake where you might see a turtle or a beaver, or sink your toes in the sand next to Arrowhead Lake. Day use fees apply.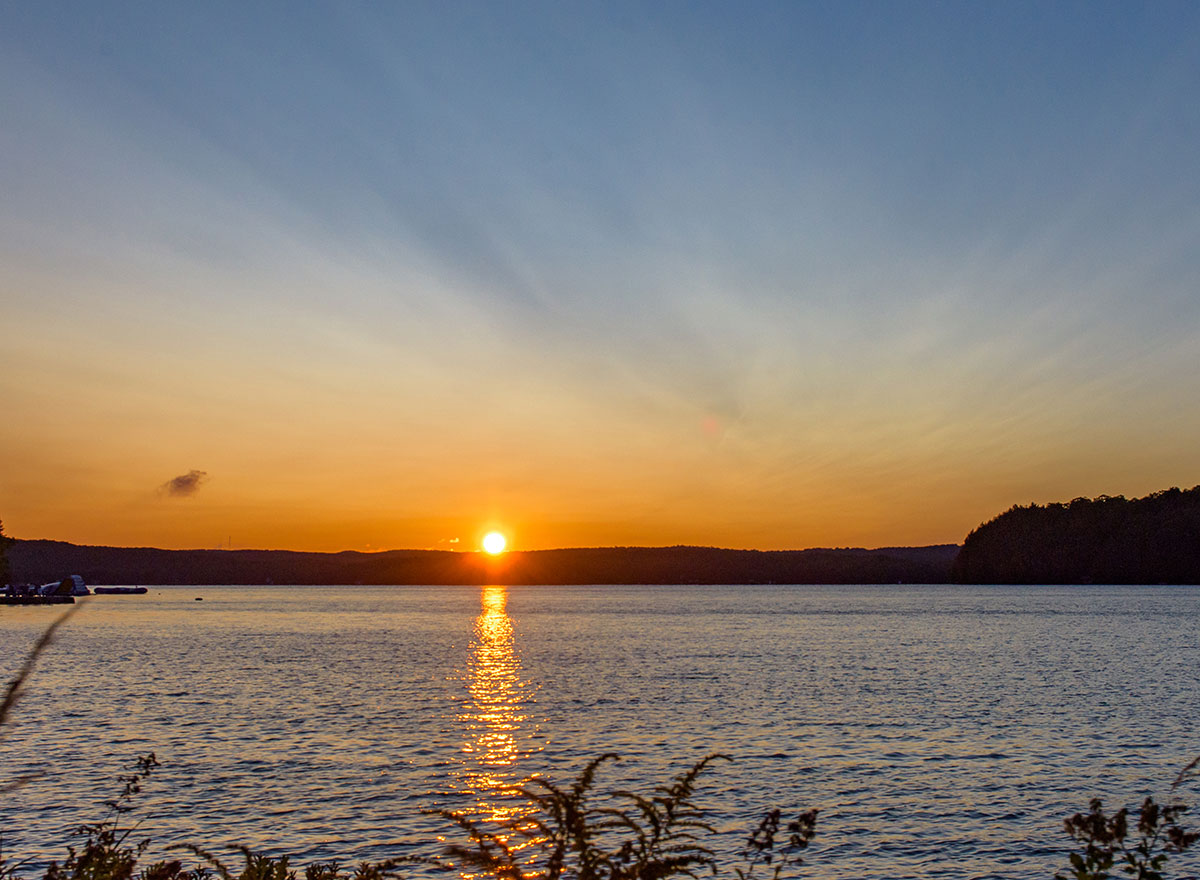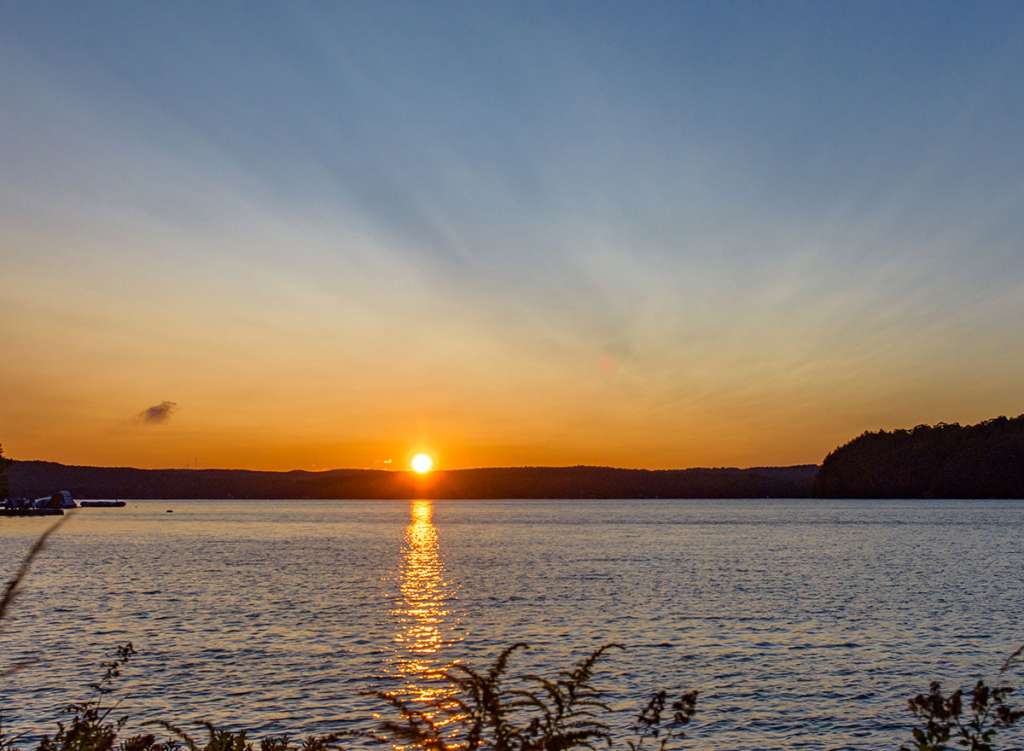 East of Huntsville you'll find the Limberlost Forest Reserve, which offers free access to a variety of trails. Look for the  osprey nest on the island in Buck Lake, or listen for the sound of a ruffed grouse drumming in the distance. There's even a quartz deposit to marvel at.
And a bit further to the east is world-renowned Algonquin Park. Keep your eyes peeled for moose at roadside. Bring your bike and pedal along what was once a railway through the park. Inspect the rough bark of a white pine—they are some of the largest trees in this area and you'll often see their tips poking above the treeline—or the paper-thin peeling bark of a birch tree.
And if you stay at Deerhurst Resort, there are two hiking trails available for guests right on the property that offer a beautiful walk through a mature, mixed forest and stunning views of Peninsula Lake. 
No matter where you are now, the restorative effects of nature await. Some areas, like Muskoka, are just more rich in Vitamin N than others. And best of all, there's no prescription required. 
Learn more about nature trails near Deerhurst Resort
---