How to See The Best Fall Colours Muskoka Has to Offer
Set Out and Experience Stunning Muskoka Colours this Fall
Spending time in Muskoka during fall is an experience that goes unmatched. Nature begins its greatest show, as the forests surrounding pristine blue lakes come to life with vibrant reds, oranges and yellows. There is NEVER a dull day when the autumn leaves begin to change. Fall colours usually last for a month, splitting the time between September and October – with the peak being the first weekend of October.  Post-peak you'll experience a beautiful Golden Encore, with leaves lining the trails like a yellow brick road. So where are the best spots to immerse yourself in nature's most colourful show? Here's our top must-stop places to build into your fall colour route. 
During your Muskoka Getaway you can take in all of the beauty from on land, on wheels, on water or up in the air! 
Explore by Foot
Arguably one of the best and most traditional ways to take in the fall colours, our corner of Muskoka boasts dozens of trails to take in the surrounding beauty.
Deerhurst Resort – Lookout Trail & Sanctuary Trail
Pick up a hiking map and explore the countryside around this resort's 760 acres.  The Lookout Trail starts just opposite the entrance, and rewards the uphill trek with magical views of the resort and Peninsula Lakes stretching off into the distance. A short drive across to the other side of the canal brings you to the Sanctuary Trail, a 5 km resort-owned trail hidden within the Woodland Heights neighbourhood. This relatively easy loop meanders through dense woods, skirting wetlands with a rushing creek poking through here and there.
Oxtongue River – Ragged Falls
Directions: Head east on Hwy 60 and look for Oxtongue River sign.
One of the top 10 waterfalls in Ontario and close to Deerhurst and Algonquin Park, Oxtongue offers a short trail that leads from the parking lot to a lookout of the thundering whitewater falls.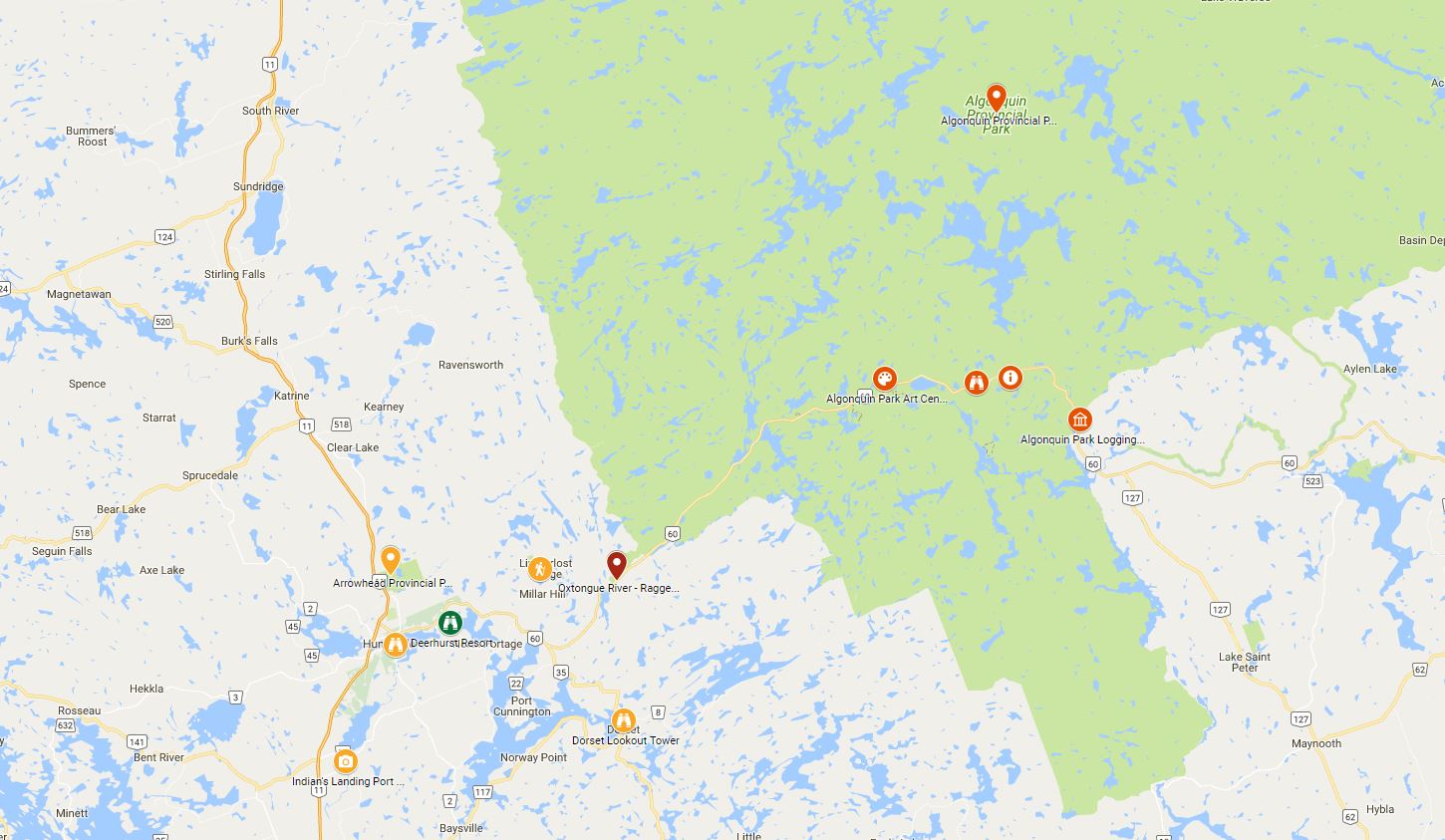 Algonquin Provincial Park Route
See important updates for visiting Algonquin Provincial Park this Fall (2021) here. Key take-aways are to:
Book your park permit in advance and visit midweek for best availability. The park has capacity limits for permits this year. 
Visit Monday – Friday for best availability 
Algonquin Provincial Park
Directions: Head east on Hwy 60.
Algonquin Provincial Park offers some of the most remarkable Fall colour experiences in the country, in a truly iconic Canadian wilderness setting. It's not uncommon to spot a moose from the Hwy 60 corridor or other wildlife. Just be sure to pull off the side of the road to get a better look and stay well back of any wildlife. 
 Algonquin Park Visitor Centre – Located at km 43 of Hwy 60 in Algonquin Park the Algonquin Park Visitor Centre has world class exhibits on the Park's natural and human history.
Algonquin Park Art Centre – Located at km 20 of Hwy 60 in Algonquin Park. The Algonquin Art Centre has an indoor gallery consisting of three wings and an outdoor gallery.ca
Algonquin Park Lookout Trail – Located at km 39.7 of Hwy 60, The Lookout Trail is a 1.9 km loop trail that is fairly steep and rugged, but rewards the hiker with a magnificent view of several hundred square kilometres of Algonquin.
Algonquin Park Logging Museum – Located at km 54.5 of Hwy 60, the Logging Museum brings to life the story of logging in Algonquin Park.
More Day Trips Around Huntsville
Arrowhead Provincial Park – Stubb's Falls & Big Bend Lookout Trail
This gem of a park is located at 451 Arrowhead Park Rd (just off Muskoka Rd. 3 from Hwy 60) just a short drive away and a wonderful spot to explore.  The Stubbs Falls trail runs about 2km and follows the Little East River to a roaring waterfall rushing over the rocks.  Or if you want a shorter walk the Big Bend Lookout Trail is another great option that follows the river from high up.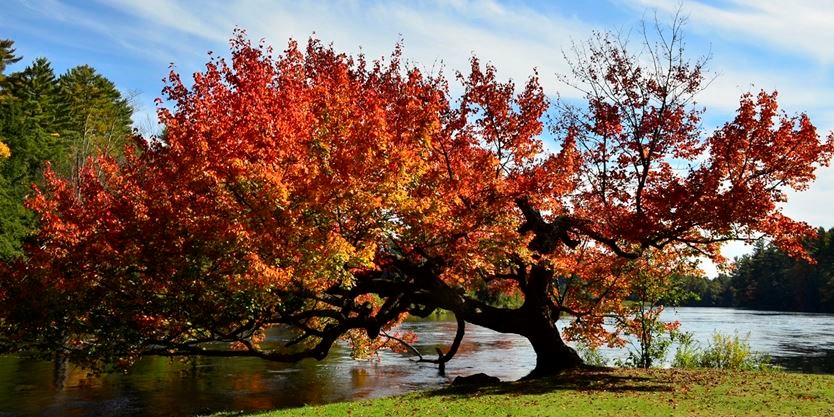 Indian's Landing Point, Port Sydney 
The maple tree located at Indian's Landing Point in Port Sydney, is a local icon and has even received the heritage tree designation from Forest Ontario. Known affectionately as 'The Family Tree', this wonder that stretches out towards the river turns a vibrant red, and attracts many a photographer. Take Hwy 11 south, turn left on South Mary Lake Rd.
Lion's Lookout Trail
Located right in the heart of Huntsville, Lion's Lookout Trail is 1.3km that follows the Muskoka River to Fairy Lake, crosses the Portage Flyer railway tracks and then heads up a steep slope which offers a view of Fairy Lake and the surrounding area. The views overlooking the town and lakes are definitely worth the climb up! Trail is accessed at the Forbes Hill Dr. and Camp Kitchen Rd. intersection behind the Active Living Centre at the Canada Summit Centre.
Limberlost Forest and Wildlife Reserve 
Limberlost Forest and Wildlife Reserve is a peaceful, year-round wilderness haven with twenty private lakes and more than 10,000 unspoiled acres of mixed forest. Take Hwy 60 east and turn left on Limberlost Rd. (about 10km). Turn right on South Limberlost Rd. (about 9km). Open daily 9am – 5pm.
Dorset Fire Tower – Lookout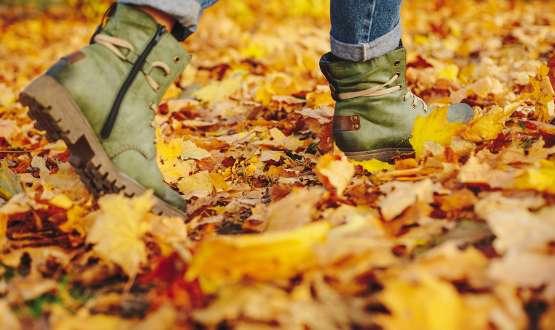 With a breathtaking 360 degree view, the observation deck of this historic tower stands 142 metres (465 feet) above Lake of Bays. Open daily 9am – 6pm until Thanksgiving weekend. After Thanksgiving the Tower will remain open weather permitting. Call ahead 705-766-1032. Entrance fees apply. Note: There are a number of stairs to get up to the observation deck. Take Hwy 60 east and exit at Hwy 35 toward Dorset/Lindsay, turn right onto Dorset Scenic Tower Rd.
Download Fall Colour Guide Here
Explore by Water
With over 1600 freshwater lakes dotted throughout Muskoka, the water is the place to be in Ontario's famed 'cottage country.' With its extensive shoreline on Peninsula Lake, Deerhurst extends the waterfront season as long as weather permits (typically around Thanksgiving) to offer a breathtaking and peaceful experience on the water with canoe's available for guests as well as a Pontoon Boat Rental available for groups. 
Fall Waterfront Hours are from 10am-4pm Sunday to Friday and 10-6pm on Friday and Saturday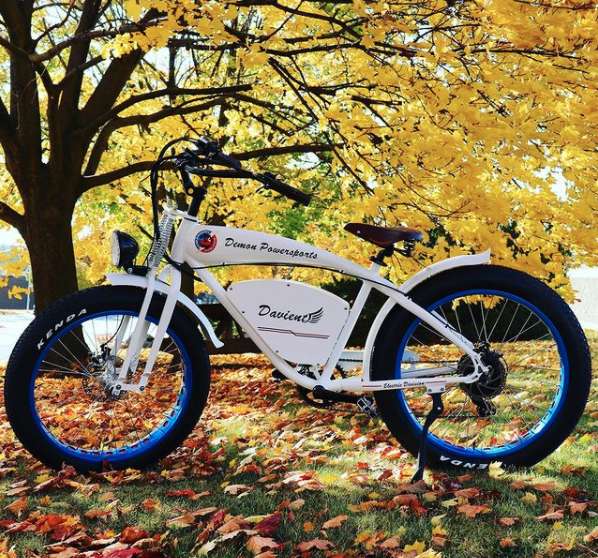 Explore on Wheels
Demon E-Bikes: Designed and engineered in Canada, these amazing Demon E-Bikes give you the freedom to see it all with as much – or little – effort as you like.  Discover country road routes close to Deerhurst for an exhilarating adventure.
ATV Tours: Operating until October while weather permits you can explore the majestic beauty of Muskoka on the latest Yamaha off-road vehicles, including ATVs and side-by-sides, under the guidance of expert instructors right at the Deerhurst Adventure Park. The trails at the Adventure Park are challenging, a lot of varied terrain with steep hills, mud, and rocks. Typical of what one would expect from Muskoka. We will teach you everything you need to know in a fun, safe and controlled environment before we embark on the riding option of your choice.
TO BOOK call 705-789-8008 
Explore by Air
Cottage Air: If you really want to see it all, this is the way to do it. This hour-long experience will commence right from our dock, take off from Peninsula Lake, and fly above a multitude of lakes and some of Ontario's finest scenery. You will be flying in a spacious De Havilland Beaver on amphibious floats with reclining leather seats for up to 5 passengers, allowing everyone to have their own window seat!
TO BOOK call 705-706-1390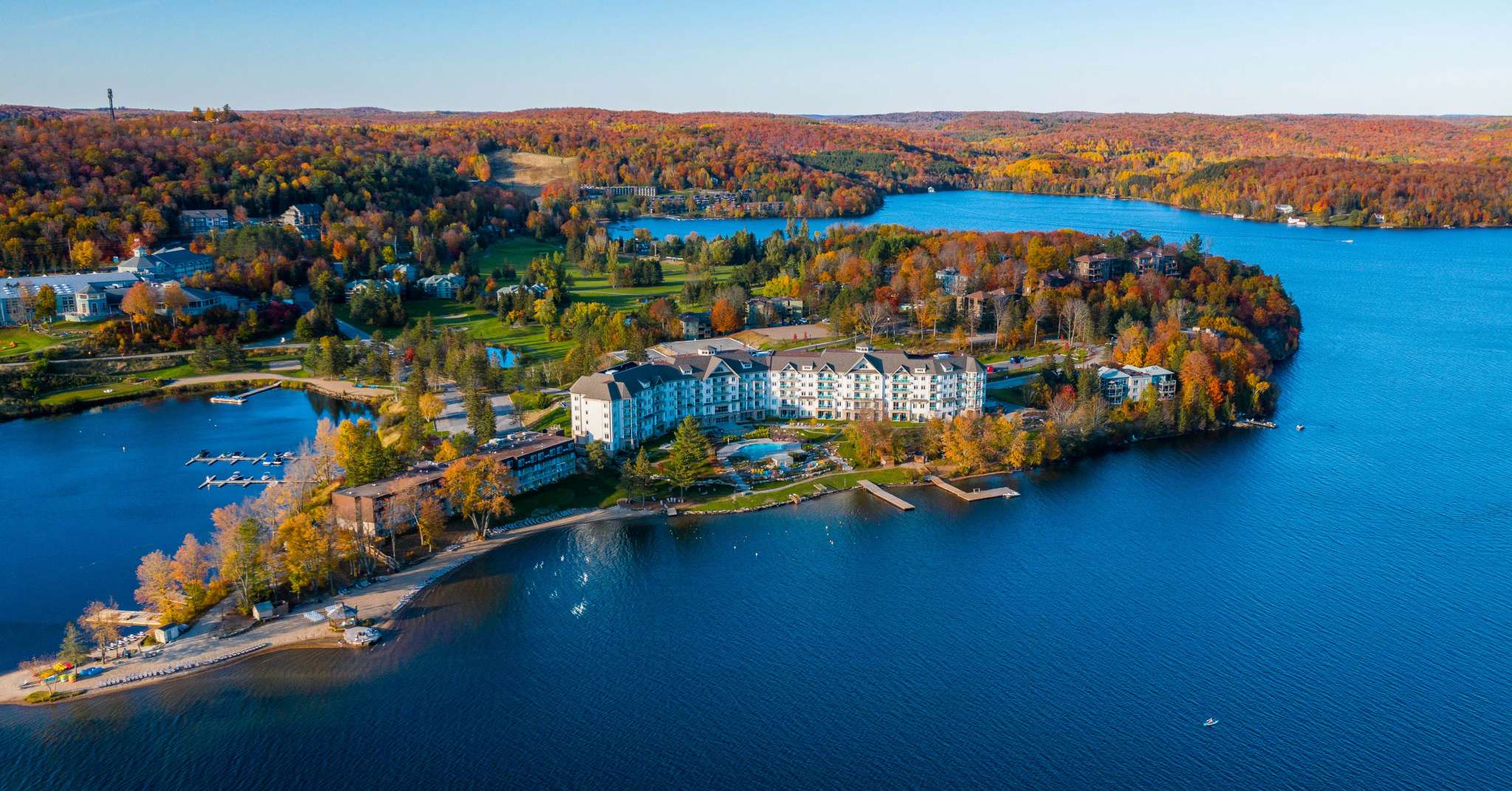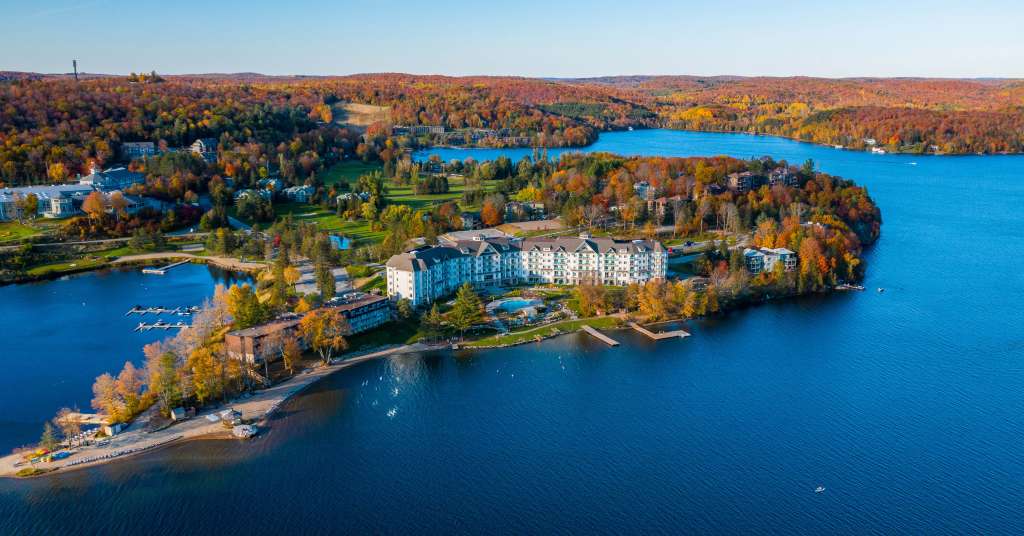 Just minutes from Algonquin Park, Deerhurst Resort is the ideal place to relax after a day of exploring. Check out our Fall Getaway Offers and plan your perfect trip now.
---