10 Reasons Deerhurst is THE Ultimate Hot Spot For Summer
Summer's HERE! It's here from June until September, but it's also right here on the water, in Muskoka, on the dock, on the beach, in the trees, all around Deerhurst Resort.  Summer is not only one of the seasons Muskoka does best, but it's a state of mind, a place, and a time. Experience everything it means to be HERE at Deerhurst this summer.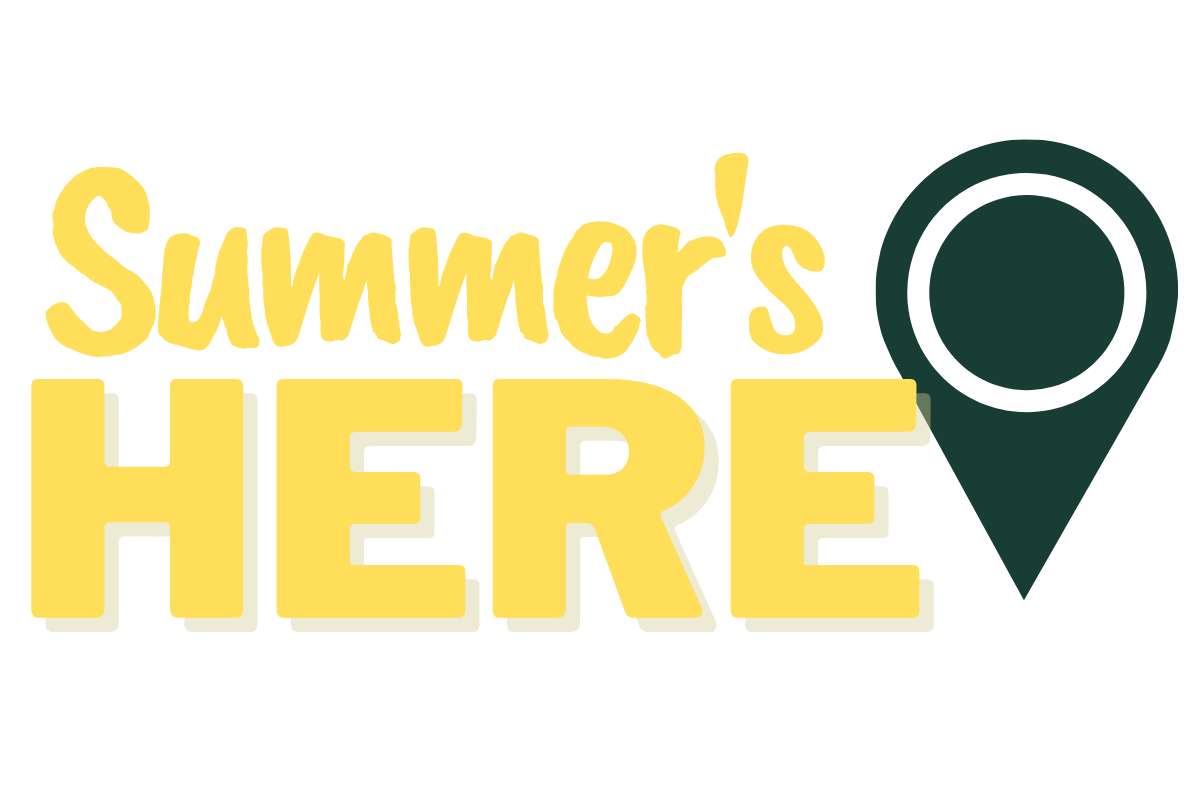 10 Reasons Deerhurst is The Ultimate Hot Spot For Summer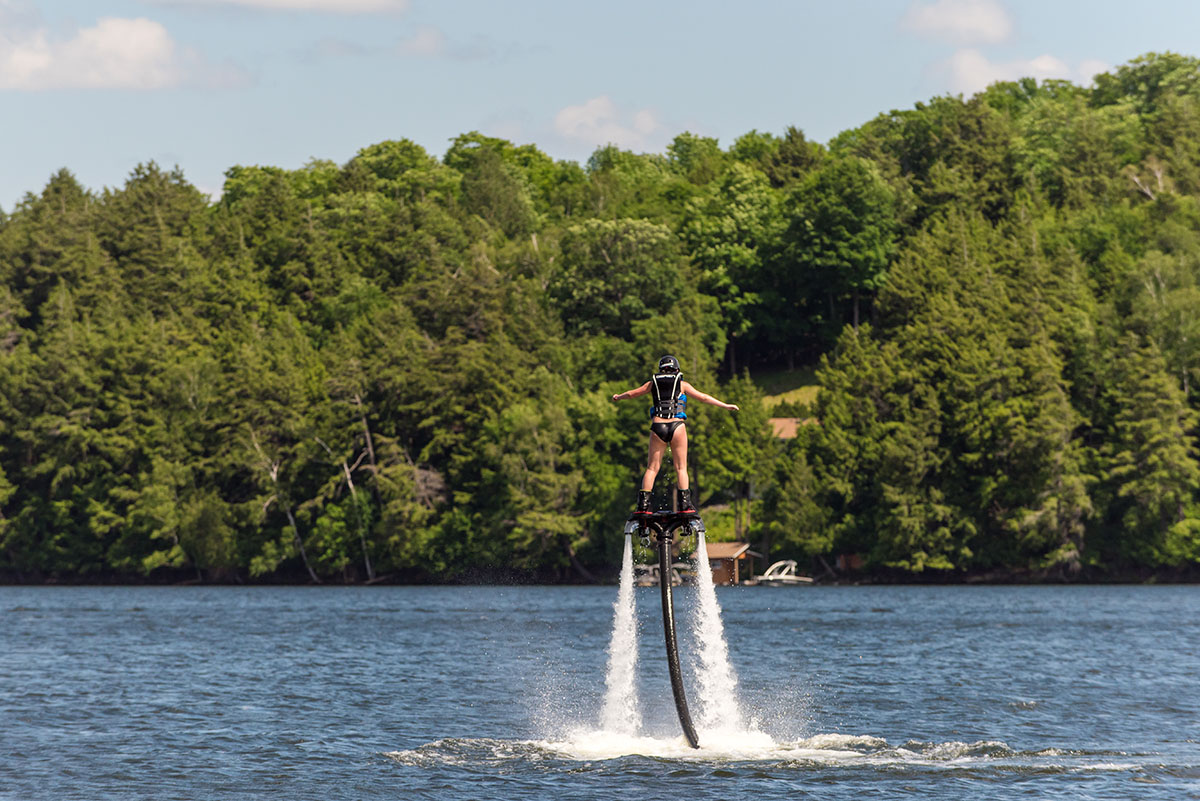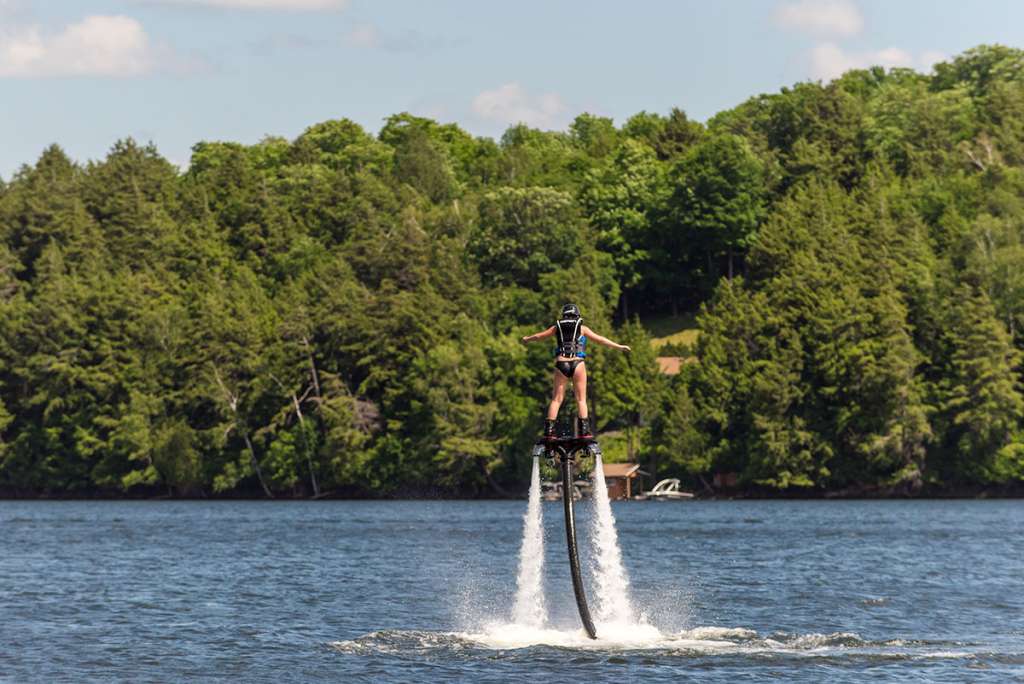 1.Try something new. From flyboarding to water skiing, to just taking an entire afternoon to yourself to lounge on a beach.  This is the place where everyone can try something they've never done before.
2.With one of Muskoka's longest waterfronts, the lakeside fun is endless.  Wade in beach swimming is perfect for little ones to splash around or to take a relaxing dip for yourself.  To mix in some active fun with your relaxation, guests have complimentary access to canoes, kayaks and stand up paddle boards for fun in the sun all day long. There's even a separate area of waterfront called Sunset Bay, perfect for quieter lakeside lounging. 
3.Vacation explorers, suit up! We have walking, fitness and hiking trails spread throughout the property.  From the must-do Lookout Trail hike to see an aerial view of the resort grounds, to our Starlight Trail lit in the evenings for an after dinner stroll, there will be no shortage of steps to track during your stay. 
4.Our variety of room types from hotel rooms to resort homes truly has something for everyone.  If you're just looking for a place to crash after long days in the Muskoka fresh air, a cozy hotel room is perfect for you.  Looking for more of a cottage style getaway? Book a resort home with kitchen and living space and make it your own for your family's getaway.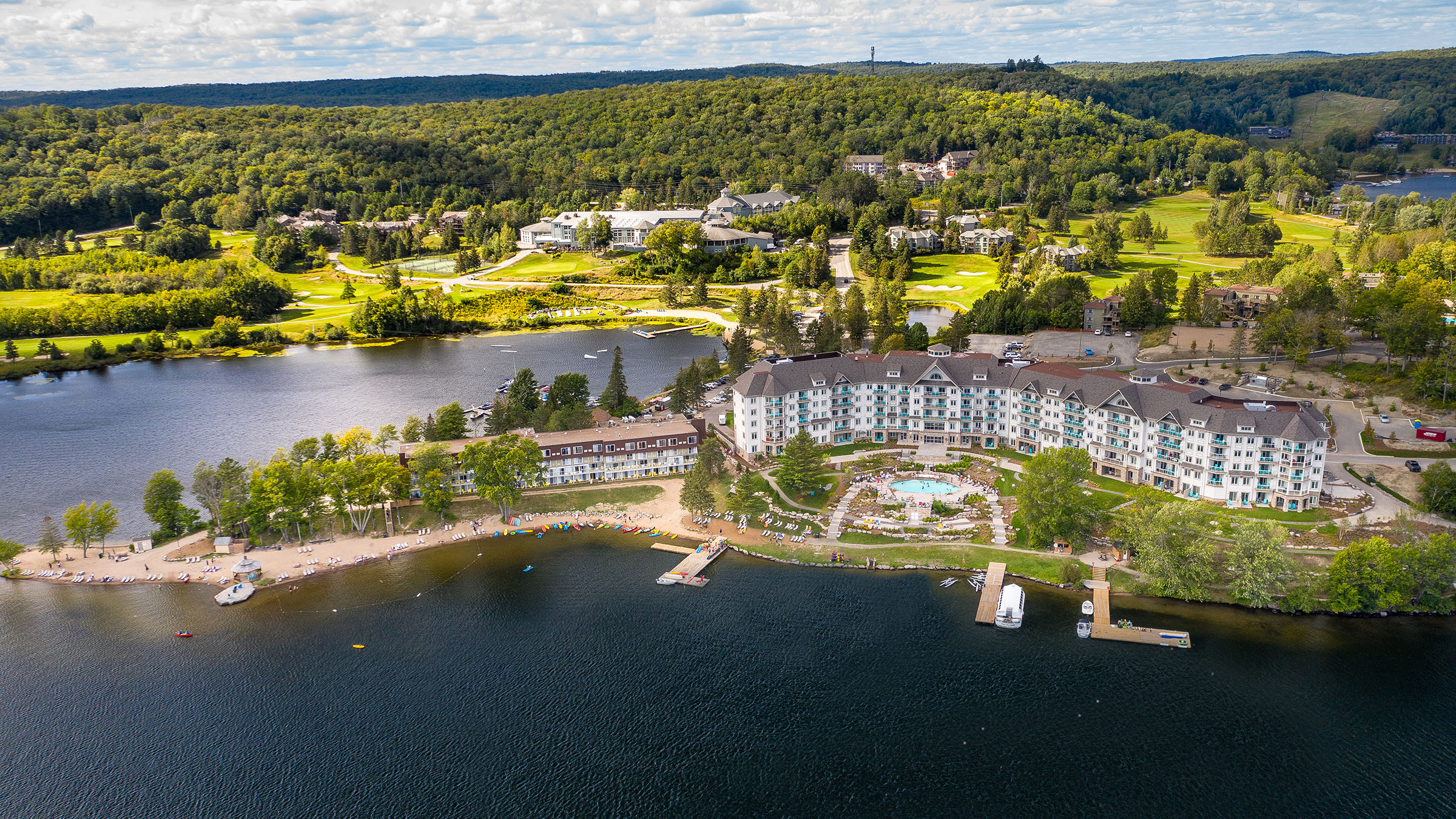 5.760 acres of Muskoka countryside. Need we say more? From the moment you turn onto Deerhurst Drive, theres a sense that things are different around here. Exhale and breathe in the fresh air, take in the surrounding trees, lush greens and beautiful Peninsula Lake.  There is so much to explore but sometimes you just need to take a minute to appreciate the view.
6.You can experience Deerhurst Resort any which way you can imagine:
On wheels with a thrilling ATV Adventure Tour or a nice cruise on a Demon E-Bike
On the water with any of the non-motorized watercraft included with your stay, or by booking an amped up experience with Summer Water Sports and trying wakeboarding, waterskiing, tubing or fly boarding 
On foot, throughout the property and our hiking, fitness and walking trails
In the air, with an adrenaline pumping zip line with Treetop Trekking or a private plane ride above Muskoka with Cottage Air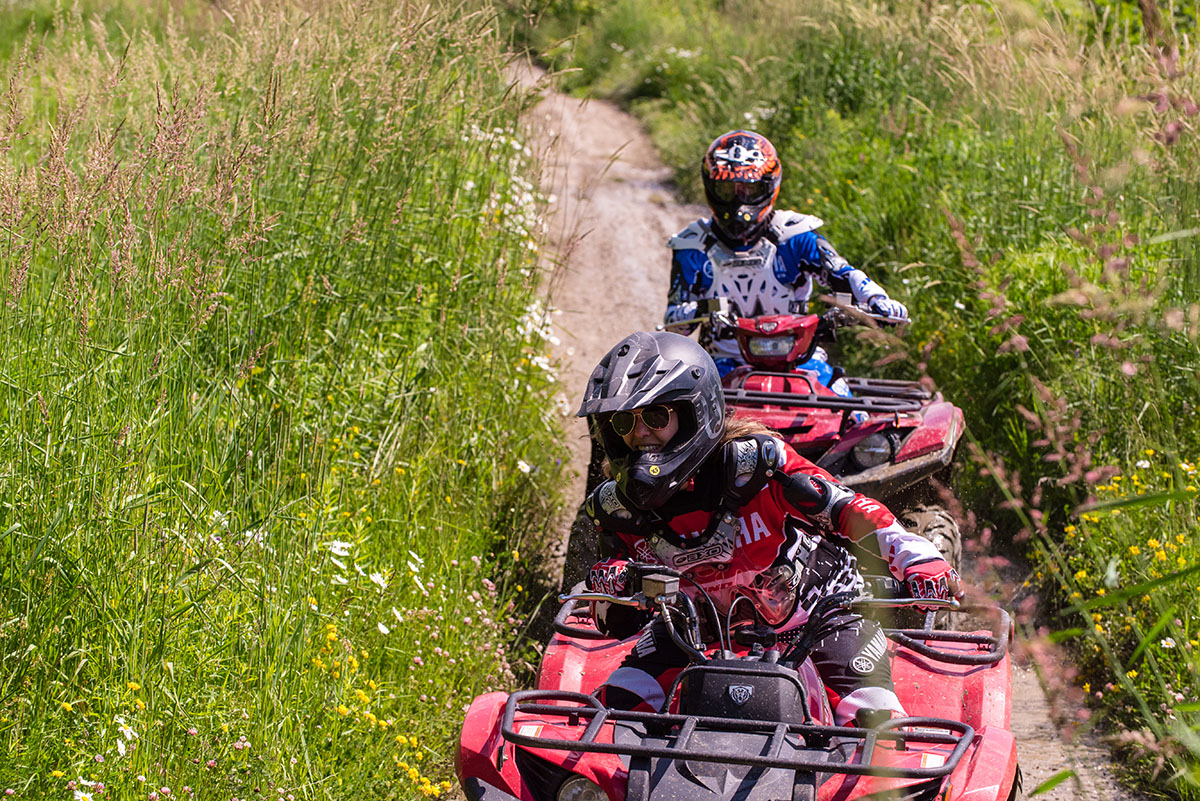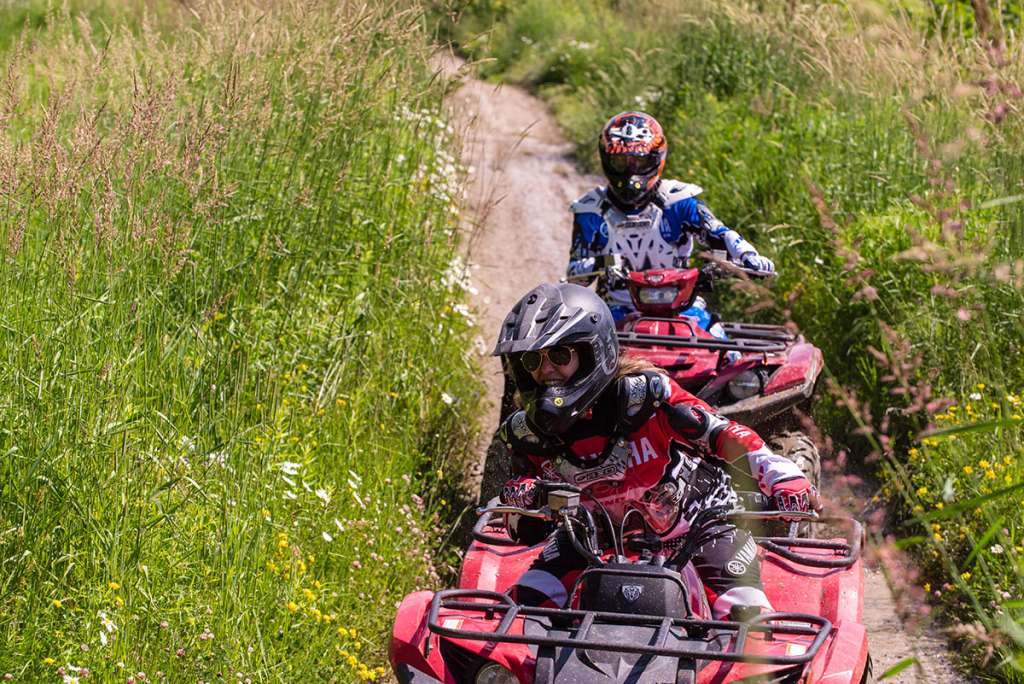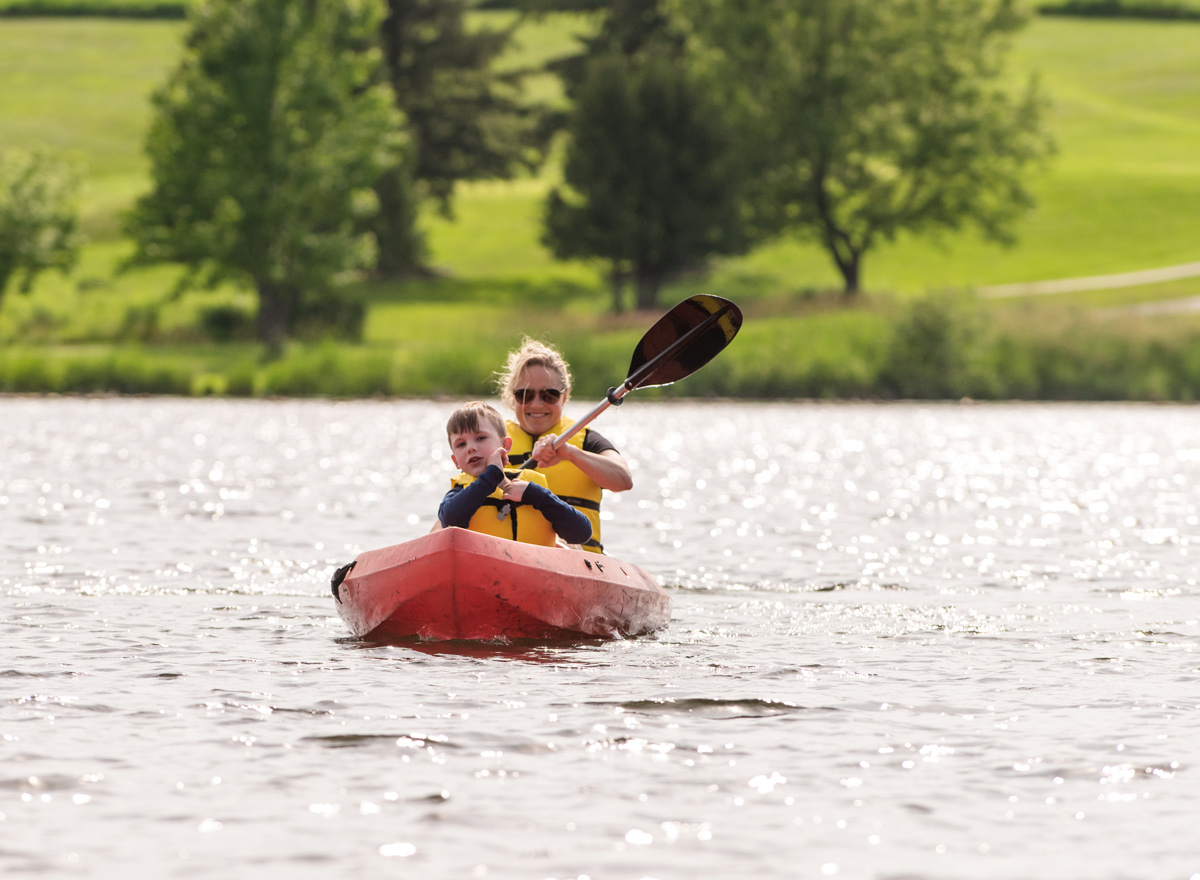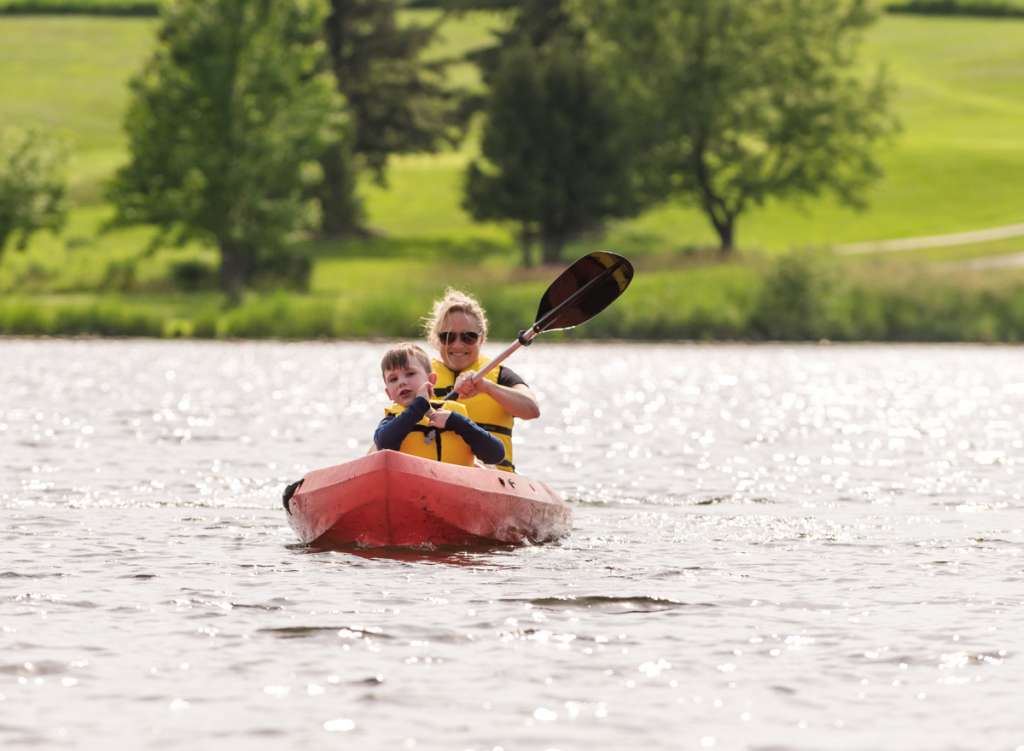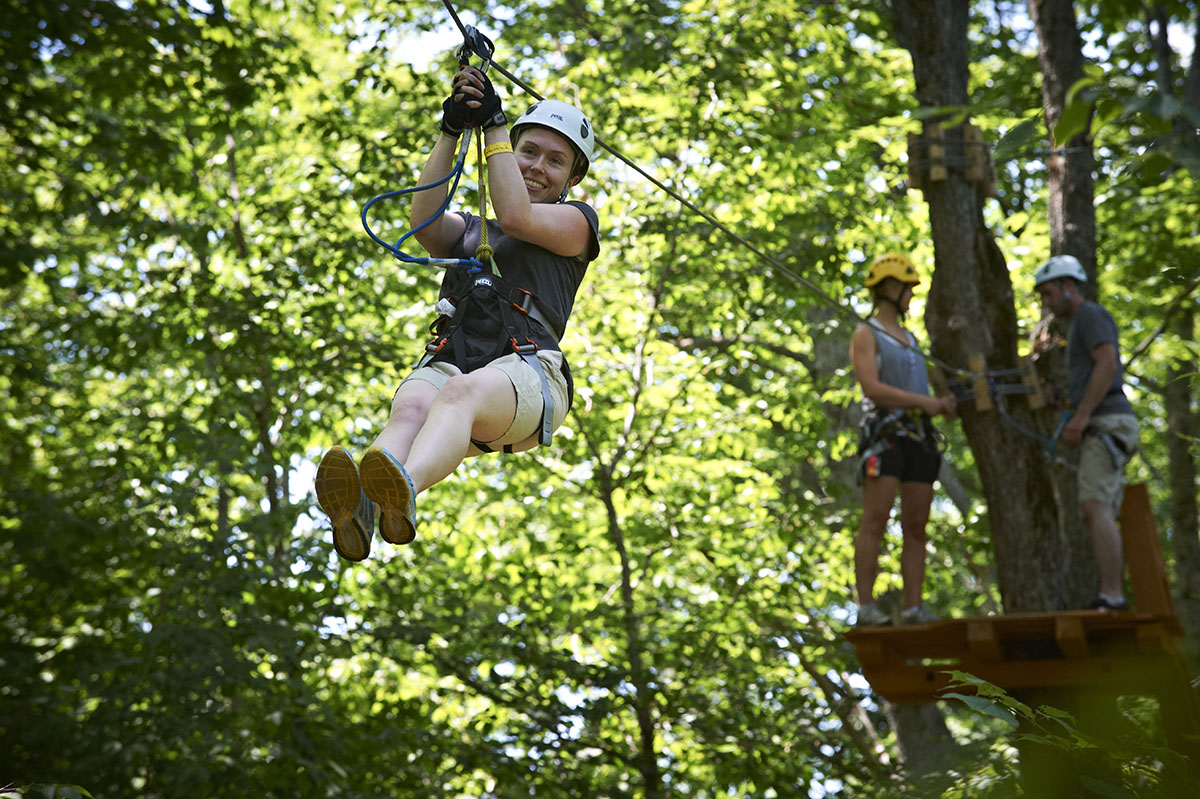 7.One of the best parts of any vacation is a break from cooking in your kitchen!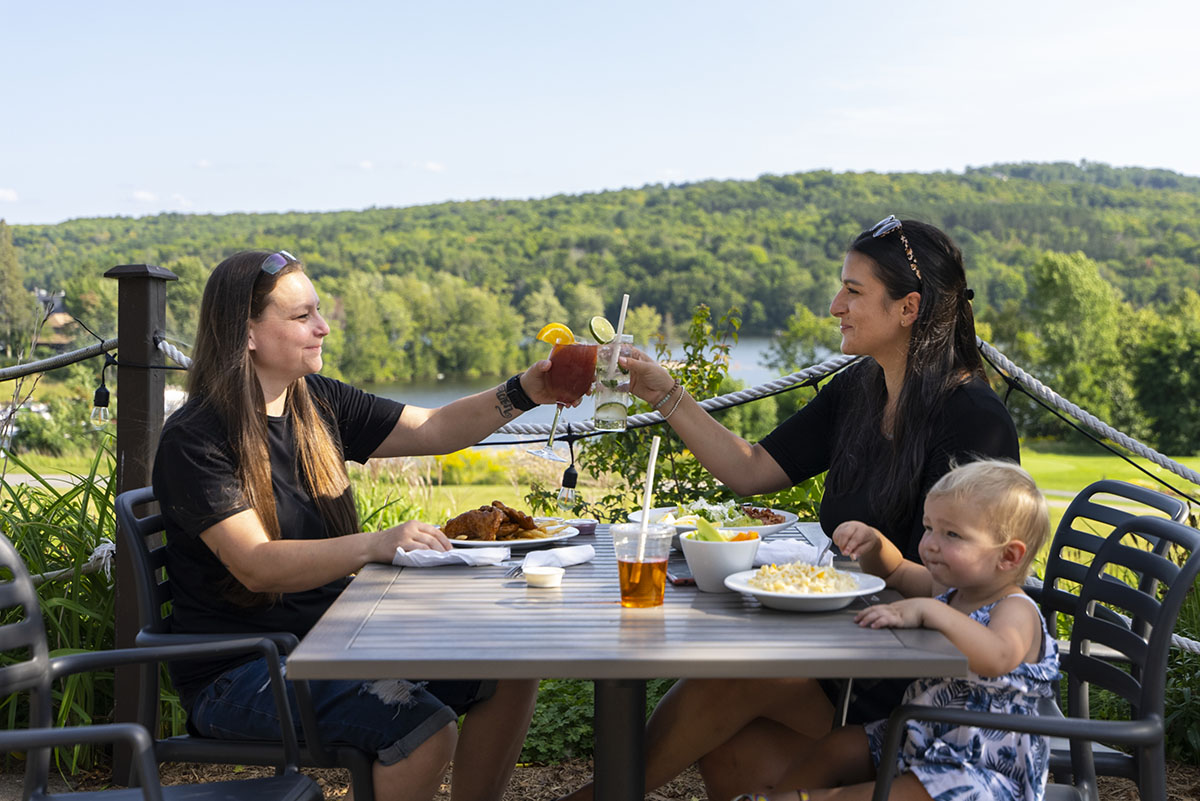 Our Executive Chef, Rory Golden and his talented culinary team put together a number of enticing menus available throughout the resort at our various restaurant and
 dining options. Start out in Eclipse Restaurant & Terrace with a view overlooking the resort grounds and enjoy our classic breakfast buffet as you plan your day.  Head to Maple Pub for a relaxed lunch and daytime bites with an unbeatable patio, serving up local brews from Muskoka Brewery, including our very own beer, Deertail Ale – available exclusively at Deerhurst. If you need a bit between afternoon activities hit up our food truck for a snack.  F
or dinner, you can take your pick of Eclipse Restaurant, Compass Grill or Antler Steakhouse and we can promise, any choice is the right choice.
8.Did we mention we're right in the heart of Muskoka, just 10 minutes away from downtown Huntsville? Our little town is a must-stop destination to check out local shops and bites and experience an extension of the Muskoka hospitality we're so proud to demonstrate.  We're also just 13 minutes from Arrowhead Park and 30 minutes from Algonquin Park for even more scenic and adventurous exploring.
9.Got a golfer in the family, or someone just starting out? We've got the best of both worlds here with our championship course, Deerhurst Highlands which can be compared to stepping into a Group of Seven painting with scenic fairways and rugged granite outcrops, while our Lakeside Golf Course is a much gentler, 9 hole course and great for those just learning the ropes! Rounds at Lakeside are even included with your stay after 1pm each day.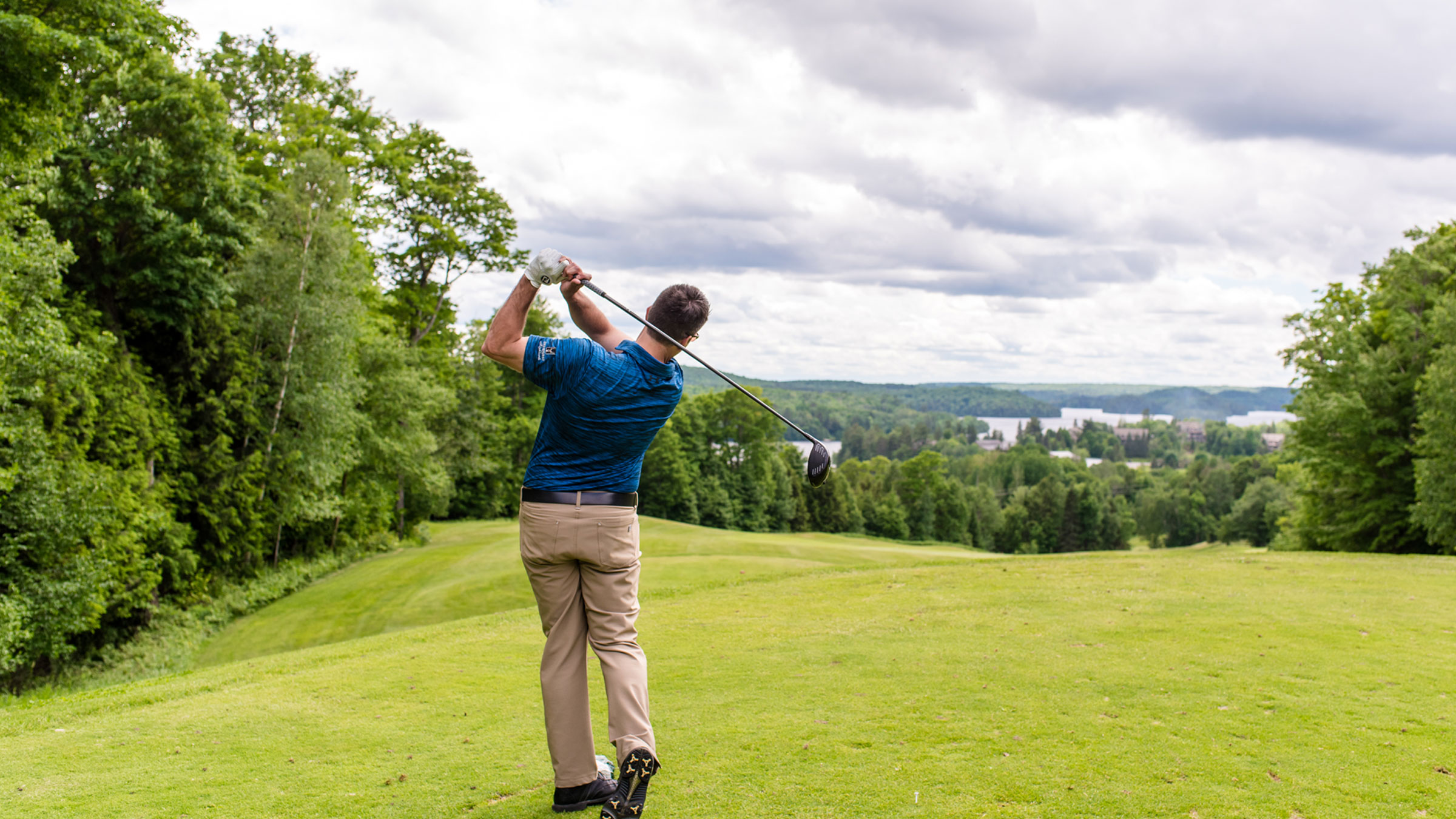 10.Lastly, what's a getaway without some true R&R? Book a service with Amba Spa during your stay to either kick off, or leave your vacation feeling refreshed and rejuvenated. Our on site spa partners offer a variety of services to enjoy to get you into that true summer vacation, state of mind. 
Our Summer's HERE Package is now available for booking stays from June 30 – September 4th 2022 – don't wait and book now for best availability!
So much is included with your package and resort fee, from all of our silent watercraft, to hiking and fitness trails, beachside R&R, Lakeside Golf, and everything in between! Get inspired by the endless possibilities of a summer getaway at Deerhurst with some of our itinerary ideas here. 
We could go on and on, but it would be much more fun for you to come see for yourself!
---