Every Kid's Essential Cottage Country Experience
How a Trip to Deerhurst Resort is Like Wrapping Up Everything You Love About Muskoka With a Bow for Your Kids
How many generations have cherished childhood memories filled with the squeaky screen doors, musty board games missing a few pieces and lumpy mattresses of cottage vacations? In those days kids (and parents) sacrificed creature comforts for the joys of jumping off the dock. Campfire sing-alongs. Building sand castles and paddling in a circle. Why? There's just something essential about Muskoka to childhood experiences in this part of the world. It doesn't matter where else you travel, carving out some Muskoka time is something your kids will remember for a lifetime.
These days of course, those precious moments by the lake can come with more current comforts of high-speed wi-fi, crisp linens and air conditioning. But no matter how well appointed a stand-alone cottage or vacation home rental might be, in a  resort setting you can have the spaciousness and facilities of a vacation rental with everything you and your kids want, right at your fingertips.
A stand-alone vacation home may be a great place to relax, but does it have its own spa? Choice of restaurants? High definition golf and games simulator? Rock Climbing Wall. Indoor AND outdoor pools as well as a waterfront that could stretch around most city blocks?
At Deerhurst Resort, your resort home rental puts you smack dab in the middle of golf courses, a treetop trekking and zip lining course, access to ATV off-roading, and a wakeboard cable park – not to mention just about every paddling and water sports activity imaginable. Jet skiing? Check. Flyboarding? Check. Riding a water bike over the waves? Yup … and we bet you didn't even know that was a thing.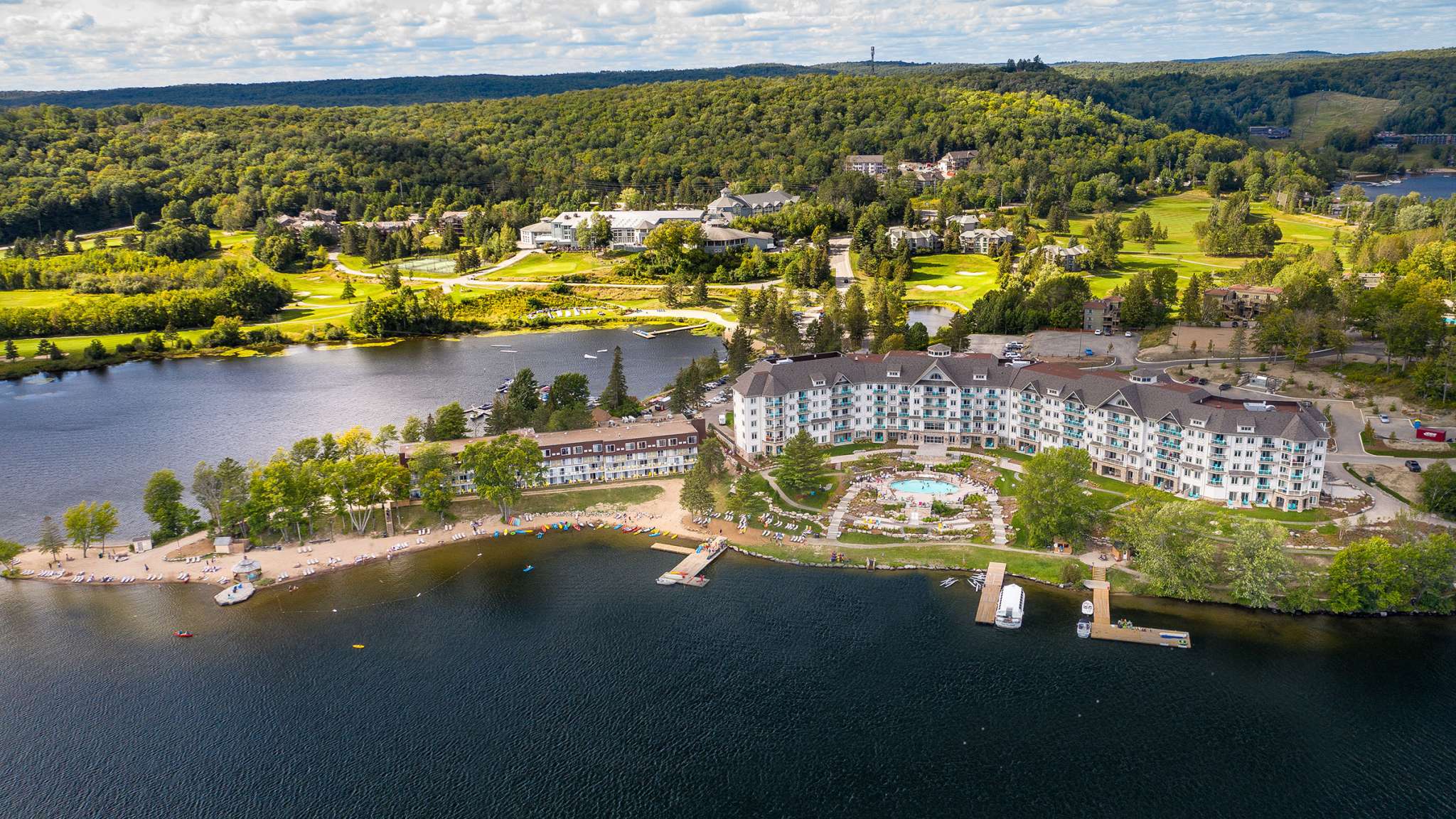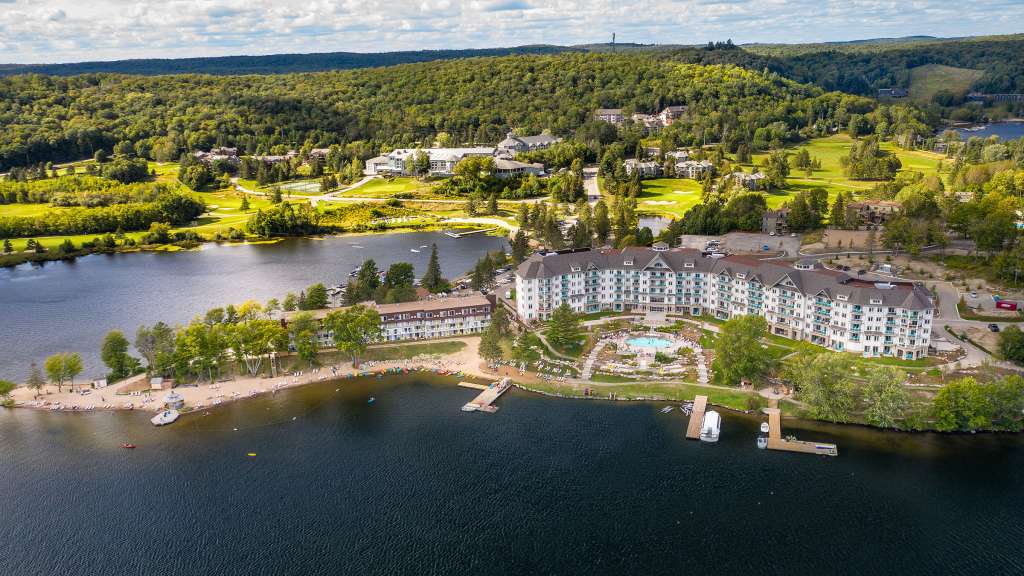 Top Tips for that Muskoka Summer Experience
1. Book Sooner than Later — The Earlier Summer Starts the Better (Right?)
Summer fun starts before school vacation. Why not beat the crowds and plan a getaway in June or early July? Rates are lower, activities are less busy, and the water's fine – come on in!  
2. Try Something New. Don't worry if you've never kayaked before, played golf or climbed a rock wall. Deerhurst is the place where you can try so many things for the first time with helpful hosts guiding you on your new adventures.
2. Make a Splash!
With one of Muskoka's longest waterfronts, the lakeside fun at Deerhurst Resort is endless. To mix in some active fun with your beach side lounging, guests have complimentary access to canoes, kayaks and stand up paddle boards. There's even a separate area of waterfront called Sunset Bay, perfect for quieter lakeside lounging.
3. Get Lost in Nature – And Find Yourself
Just 30 minutes from world-famous Algonquin Park, Deerhurst Resort also boasts several walking, fitness and hiking trails spread throughout the property. From the must-do Lookout Trail that rewards you with an awesome view down the lake to the Starlight Trail lit in the evenings for an after dinner stroll, there is no shortage of steps to track during your stay.
4. Pick the Accommodation Style that's Right for
If you're just looking for a place to crash after long days in the Muskoka fresh air, a cozy hotel room is perfect. Looking for more of a cottage style getaway? Book a resort home fully appointed with a kitchen, dining area and living room with fireplace to call home for your family's getaway.
5. Act Like a Local
The charming town of Huntsville is just a few minutes away from Deerhurst offering even more cottage country experiences. Drop in at a local pub, shop for unique finds on the historic main street, or savour authentic gelato at the town docks. You can even travel back to pioneer days at Muskoka Heritage Place, see if you can visit all 90 (or so) Group of Seven outdoor murals around town (there's one at Deerhurst), or catch one of the live theatre productions and concerts presented by the Huntsville Festival of the Arts.
6. Indulge Your Taste Buds & Try a New Craft Beer
Deerhurst Executive Chef, Gus Gulmar and his talented culinary team design a variety of summer dining experiences to enjoy at four resort restaurants. Eclipse Restaurant & Terrace offers one of the best views in Muskoka for breakfast and family dining. For lunchtime, head to Maple Pub & Patio for daytime bites and local brews from Muskoka Brewery, including the resort's very own beer, Deertail Ale. Compass Grill offers the perfect vibe for to share small plates and a bottle of wine, while The Antler Steakhouse is the ultimate spot for upscale dining in a rustic loghouse ambience.
10. Lastly, what's a getaway without some pure R&R at a spa?
While many consider Muskoka to be like one giant spa, the rejuvenating treatments offered by Amba Spa at Deerhurst Resort are the perfect way to kick off, or finish up your vacation feeling refreshed and rejuvenated.
11. Stay Longer & Save
Look for Deerhurst's popular Stay Longer & Save discounts for stays of three nights or more for your best summer vacation value. Best of all? One nightly resort fee (just $39.95) includes access to so many essential summer activities for everyone in your room – kayaks, canoes, stand-up paddle boards, hiking trails, tennis and pickleball courts, pools, sandy beach and even free golf at Deerhurst Lakeside golf course after 1pm! Check out all details and make your family's summer Muskoka vacation plans soon.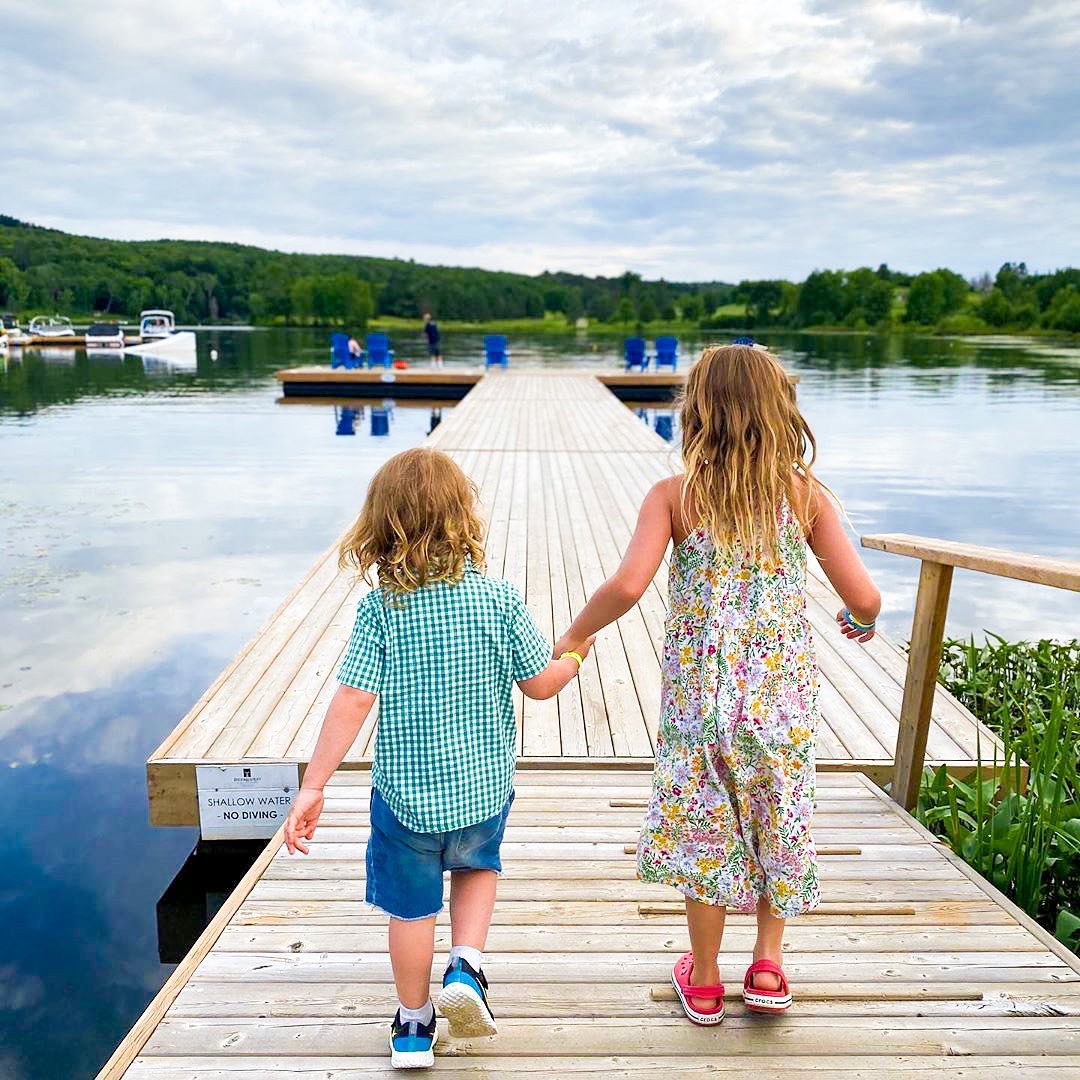 ---