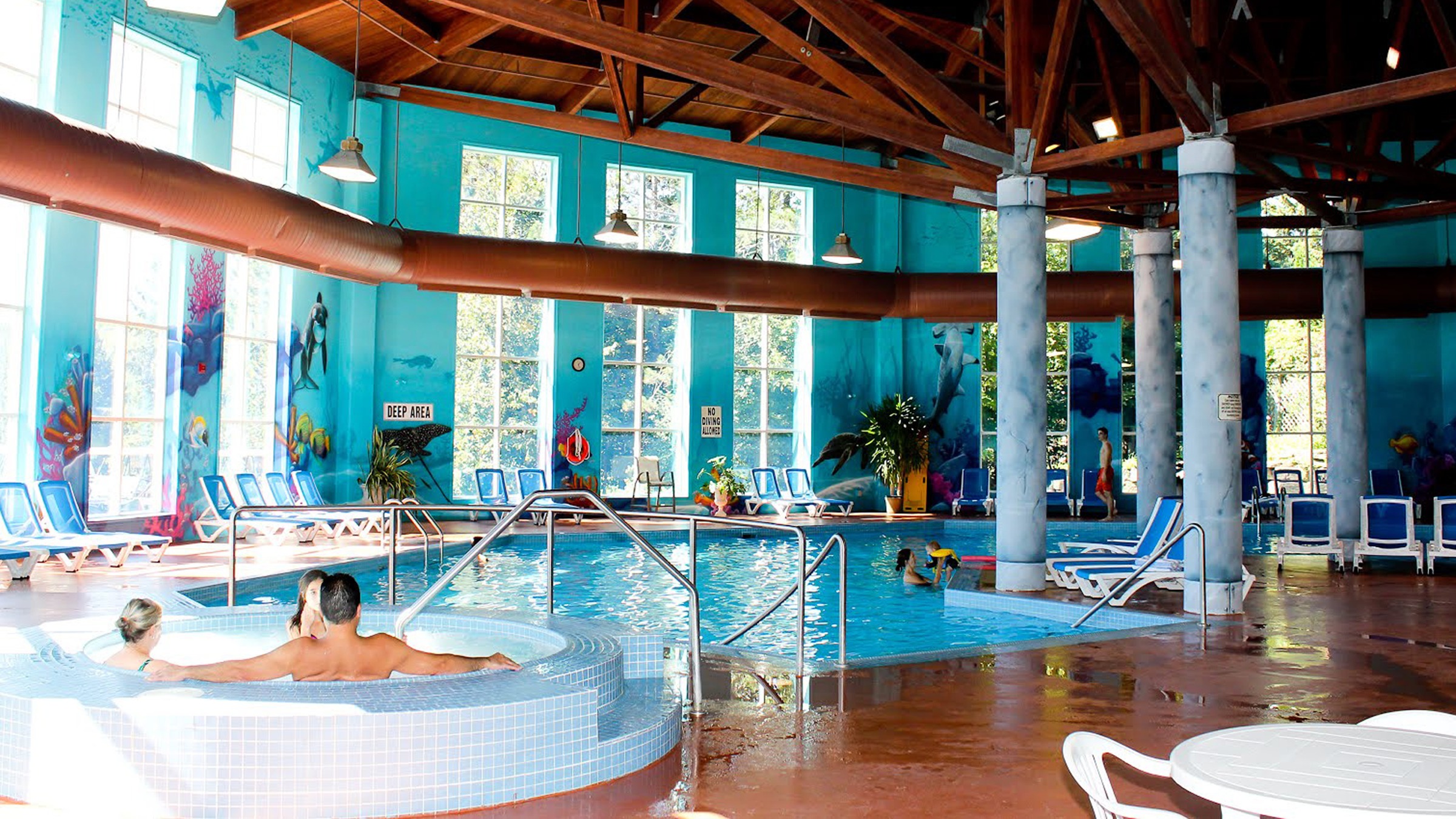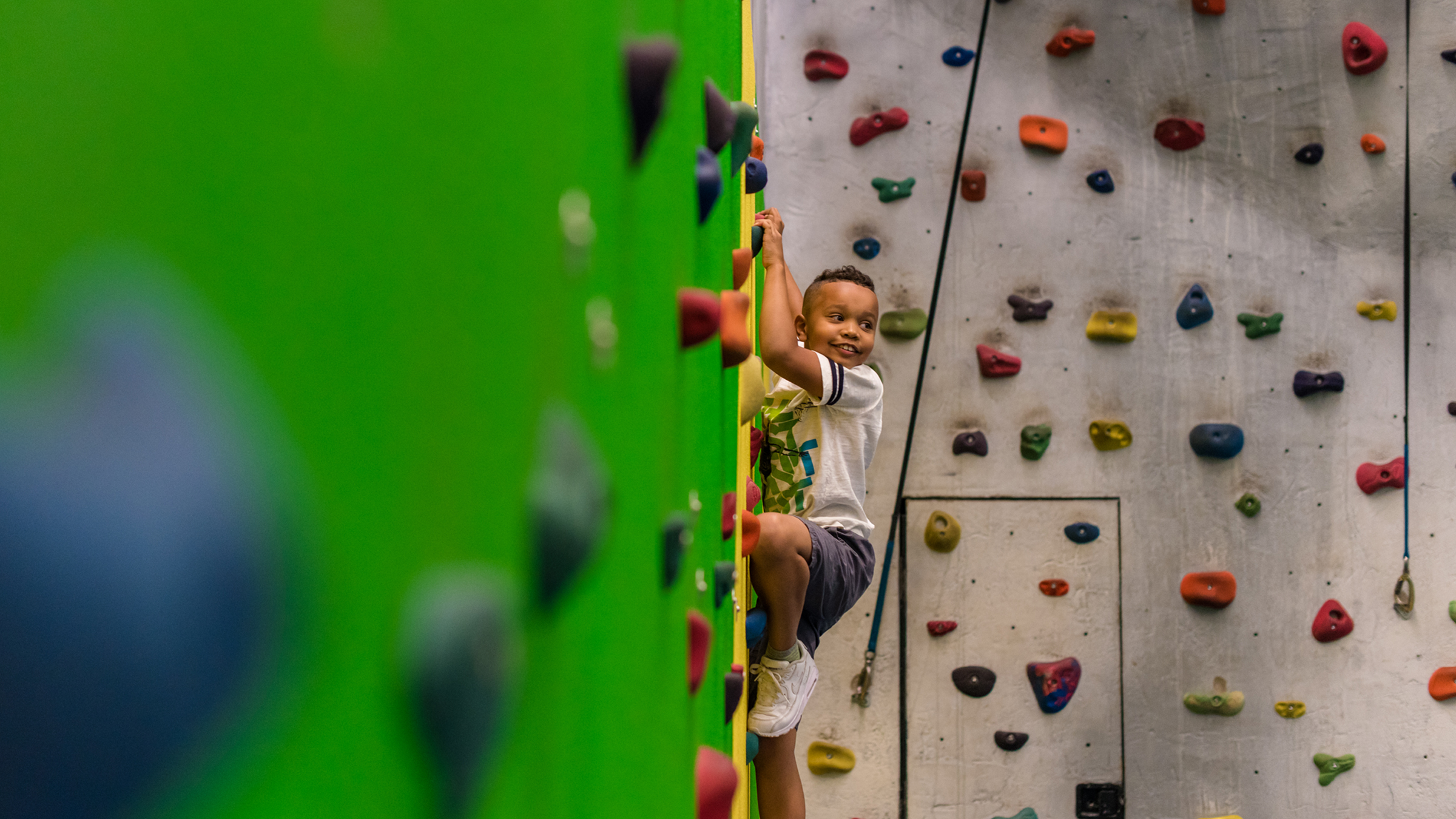 The government of Ontario has mandated that Proof of Vaccination or medical exemption is now required for indoor recreational activities. (Not applicable for children under 12 years.) Please how that process will be enacted for our guests and patrons. See our complete Covid-19 protocols here 
Enjoy the Great Indoors with Deerhurst Resort's Indoor Recreation Facilities
As per Ontario's Step 3 retrictions (effective July 16, 2021):
INDOOR POOL (Pavilion) – 9am until 9pm daily – no bookings needed. Limited capacity of 30 people at a time. No advance reservations.
ESCAPE CABINS –  Learn more and book here.
INDOOR ROCK WALL –  5pm – 9pm daily, 10-9 Sat and Sun for family or group bubble. Advance online booking
FAMILY REC ROOMS– 5pm – 9pm daily, 10-9 Sat and Sun. Smaller rooms – limit 10 people; larger rooms up to 20 people. Limit one visit per family every 3 days. Book ahead at the Heritage Cottage (705)789-7113 x 4367 or 1-800-461-4393.
FITNESS CENTER – Available 24 hours, limit 5 people at a time. No reservations.
STARGAZER ARCADE –  Learn more and book here.
Eclipse Art Gallery open by appointment
To our local friends, unfortunately, with limited capacity for our guests in our indoor pool and fitness facilities due to social distancing requirements we are not offering local monthly or seasonal memberships for those facilities in the foreseeable future.  
For more information visit the General Store or Heritage Cottage.