Bayshore Rooms at Deerhurst
Due to provincial Covid-19 measures in place, the resort experience at Deerhurst will be somewhat difference this year for the comfort and safety of our guests and hosts.
Questions about our Covid measures or resort experience this summer? Here's your one-stop Covid Measures & Resort Experience guide to everything you can expect at Deerhurst Resort this year. This will be updated as protocols and provincial restrictions change. For reservations please book online here or call 1-800-461-4393 between 9am and 7pm.
Bayshore Rooms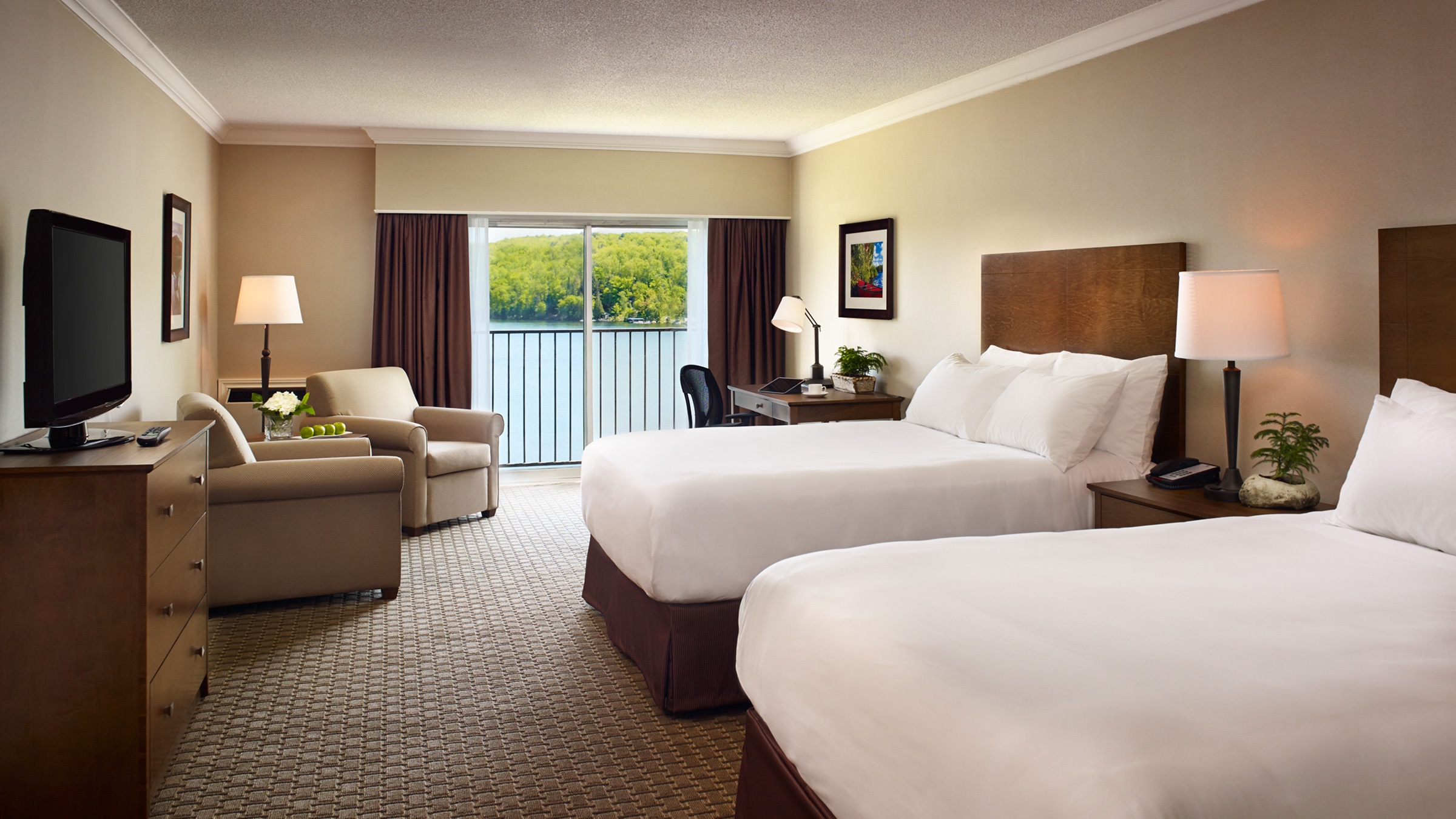 These hotel style rooms are conveniently located right at the beach offering an excellent view of the lake, steps from the waterfront activities and just a 10 minute walk to the Pavilion. Each guest room sports a fresh look with clean modern lines combined with soothing earth tones and a mix of naturally inspired textures that echo the surrounding Muskoka landscape. View Deerhurst Resort map for accommodation locations.
Relax in comfort with two queen beds, a sitting area, work desk, mini desktop fridge (holds 10 cans of pop) and one brilliant view of the lake, which is just steps from your room.
Two-night minimum stay required during July and August.